Jewelry is a great gift for women and girls. Accessories are fun to get and wear. You can find pieces to match the specific style of the person you are buying for, but there are also pieces of jewelry that can suit almost every person. Here are some sensible and "safe"gifts so that you can shop for everyone on your list this holiday season!
oNecklace is an online store that I have shopped before. Having your own name on a necklace is really popular right now so they are a great place to shop since they have so many different designs and styles for her name. This year I was gifted with a personalized name necklace by oNecklace and because I love an extra bit of sparkle, I had a Swarovski crystal added. It turned out really beautiful and I get tons of compliments. I chose a "diamond" but oNecklace has all the colors of birthstones.
I did a creative holiday shot with my new necklace to show it off. You can see more pics at their instagram @oNecklace.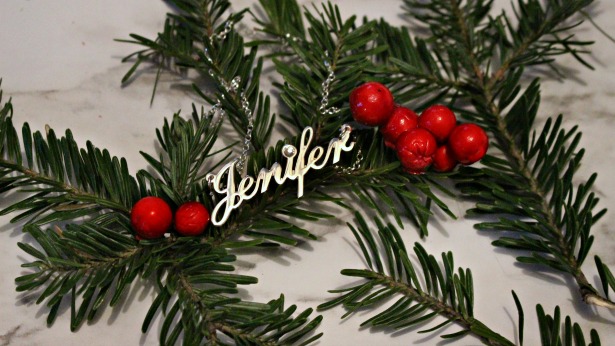 You can see the quality is 110% in design but it is also very strong as well. You can choose the type of metal, the type of necklace and the clasp too!
Still need some safe gift ideas? Here are some of the other personalized options for jewelry that everyone will love. Click Here to shop them on AMAZON.

This year I also got jewelry from uncommongoods. You can see my post here for more info. This jewelry is perfect for a personality with vibes that fit with boho, yoga, fair trade, holistic, natural and earthy. This fair-trade, ethically sourced, handmade jewelry is made by women in India from vibrant and beautiful reclaimed kantha fabric. These pieces can be worn with colorful outfits but also with simple jeans and a t-shirt. They are a good bet for women and older teens. I absolutely love mine!

Have you ever shopped Stella and Dot? I have a few items from them and the quality is really good. They have many styles so you can find something for each person on your list. Click the banner below to browse and shop.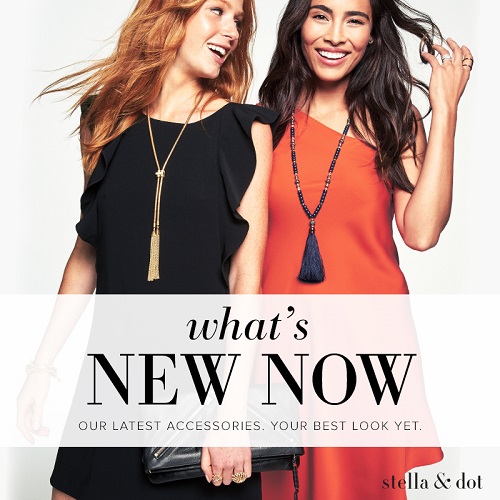 Kendra Scott is a popular name in jewelry design and this Elisa Pendant Necklace is one of her more famous designs. These range from $30 – $100. getting this Kendra Scott Elisa Pendant Necklace is a pretty safe gift for any women but not for young girls. There are so many colors to choose from so you could get her birthstone, favorite color or just something new and cool.

For girls in their teens and early twenties, delicate and small jewelry is really a big hit. (But women my age love these too.) Silver, gold and rose gold are all in style so you can be safe buying any of these colors of metal. Here are some fail proof styles and designs. . . just click the pics to go to the jewelry information. I added in two bracelets in case you want to get something extra.
Now that I have given you some great ideas, go order something wonderful for the special ladies in your life and rest assured that any of these will be well received!