This is a sponsored post for UncommonGoods.
What first drew me to this jewelry was the exquisite, delicate beauty of the tiny, fabric wrapped beads. The colors of the fabric so individually unique are stunning. Even the muted colors are rich in their own way.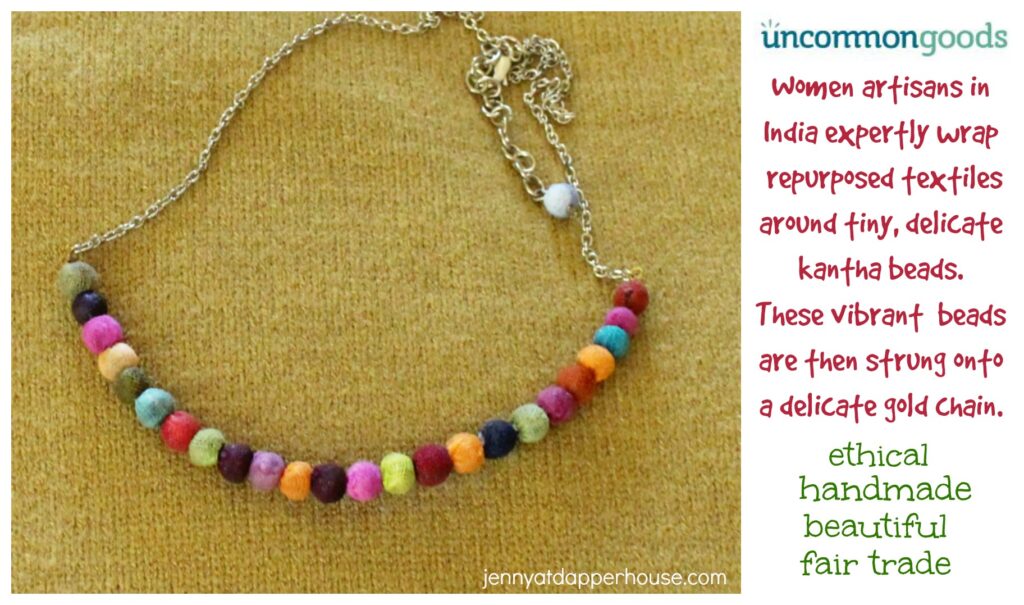 The artisan expertise is evident when closely examining the multifaceted detail of each tiny bead and after wearing these pieces, the durability is just as indisputable.
This fair-trade, ethically sourced, handmade jewelry is made by women in India from vibrant, reclaimed kantha fabric. I am in total love with this set of bracelets, necklace and earrings that make me feel happy when I wear them.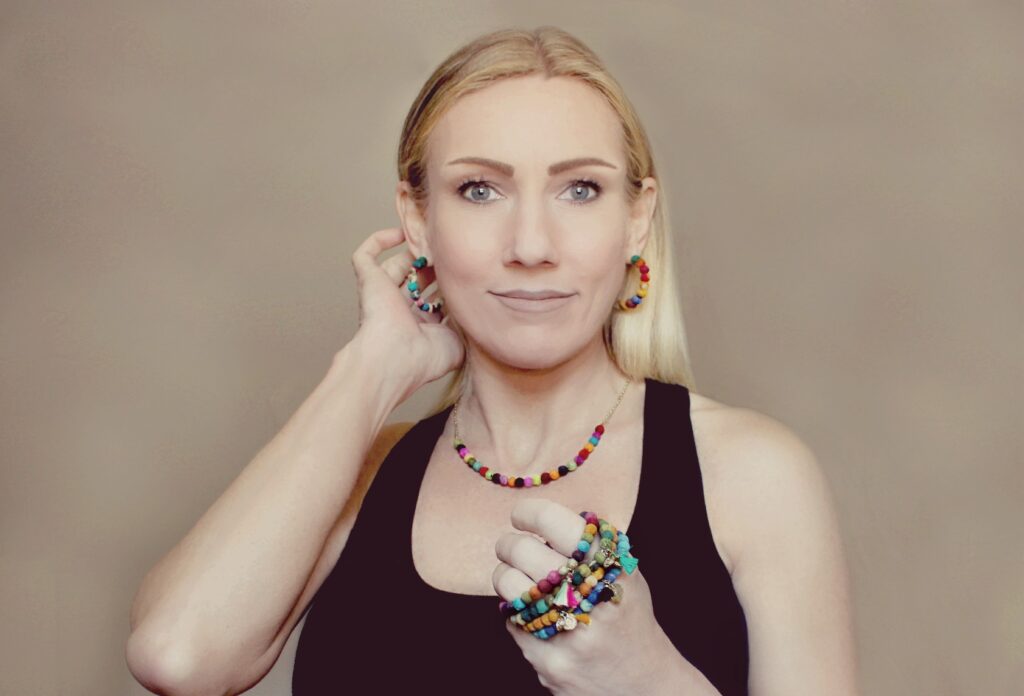 Something remarkable about these pieces of jewelry is that they are wildly versatile. The earthy fabric give them a natural boho feel that provide a down to earth vibe when complimenting flowy patchwork skirts, natural fabric pants and imported, gauzy dresses paired with vegan sandals and a messy braid. Even a plain white t-shirt and jeans are the perfect outfit for these pieces.

The delicate and expert craftsmanship of these pieces make them a stunning addition of color and class to formal wear and work wear that demand a level of decorum and richness.
I get so many compliments every time I wear any of these pieces but the reason I wear them is the way that they make me feel. I love knowing that my jewelry has a deep meaning by supporting the values that are important to me. These are pieces that I cherish.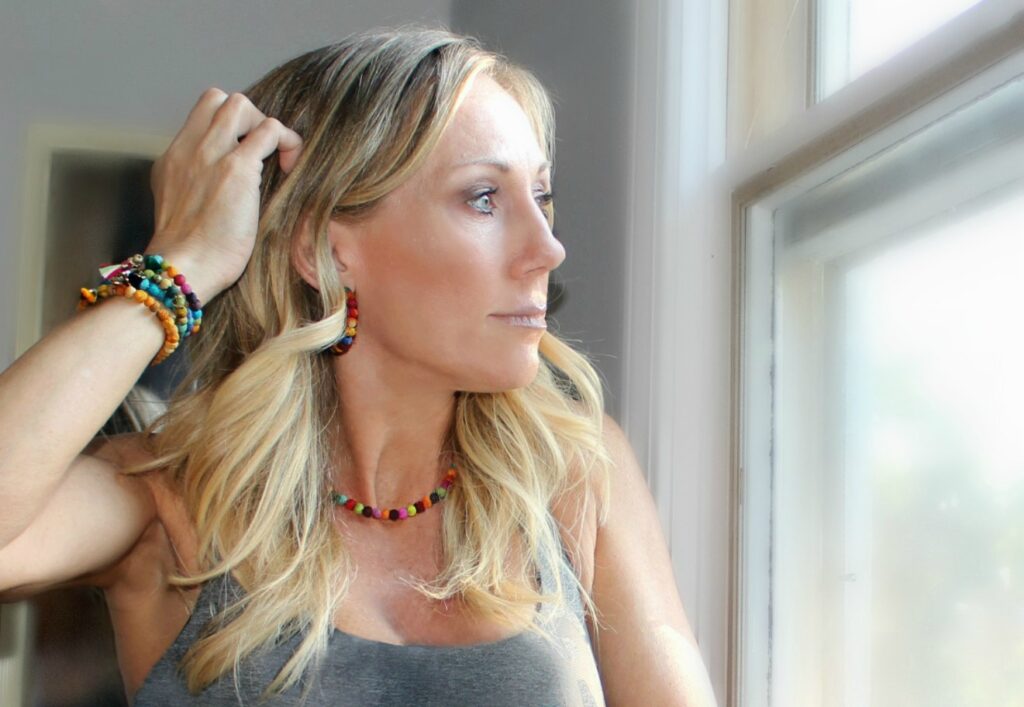 The 4 pack of bracelets is really cool because each on stands for a different attribute. If you want to feel serenity to transform your life with soothing calm and quiet stillness you can wear and meditate on the blue beads.
If your life is needing growth in any areas wear the green bracelet to challenge yourself to move forward.
The yellow beads bring us hope in all things by reminding us that our future holds limitless possibilities.
Finally, the rainbow bead bracelet symbolizes unity. It inspires us to trust that together we are stronger than the sum of our parts.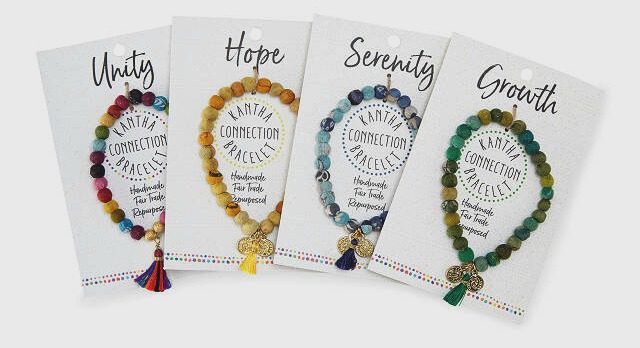 You can find these particular pieces at the website Uncommon Goods. Their items come and go though, so you have to act on your instincts when you find items that speak to you.
I know that you will be as moved and gratified as I am when shopping uncommon goods!
More unbelievable jewelry finds at uncommon goods.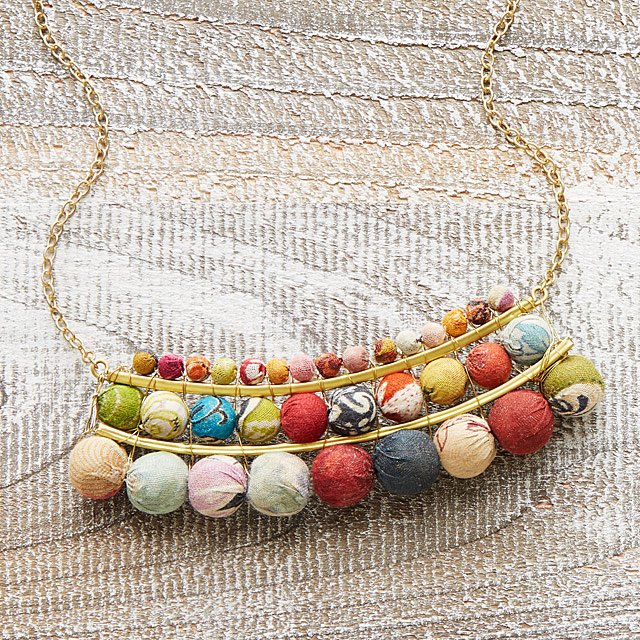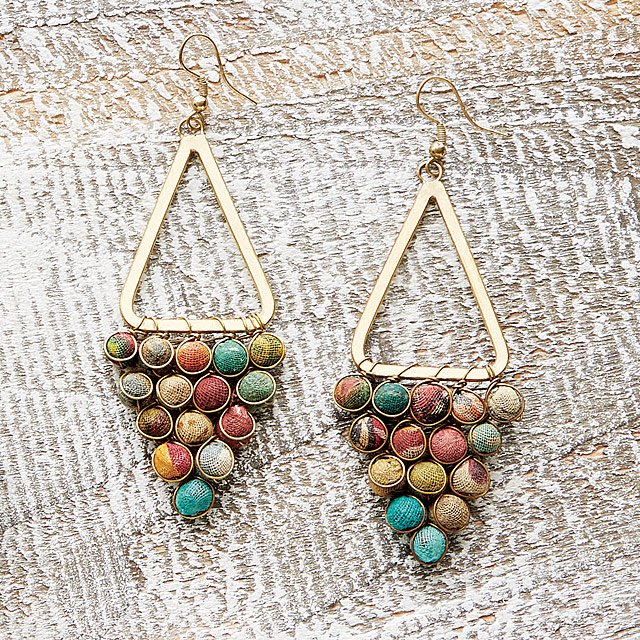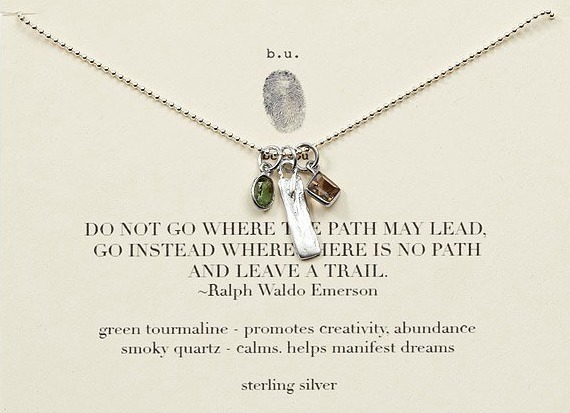 Glass Bead Moon Phase Dangle Earrings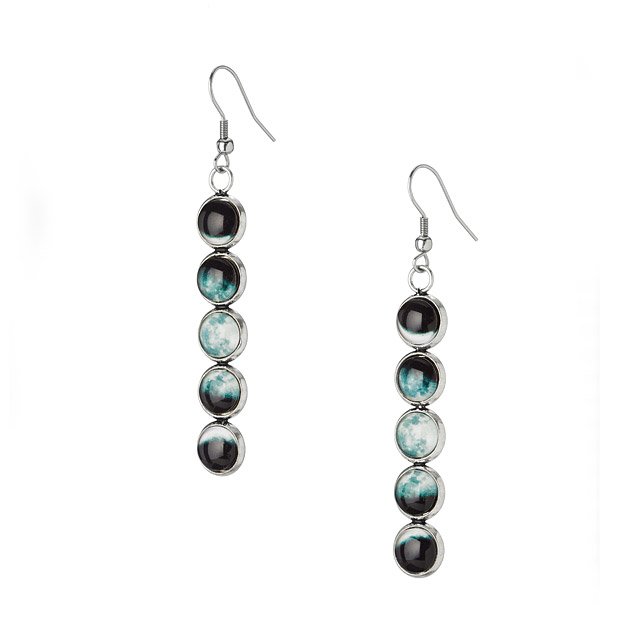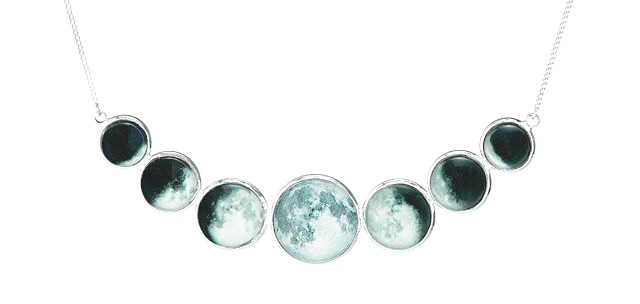 Miniature Working Kaleidoscope filled with Beautiful Sea Glass on a necklace Chain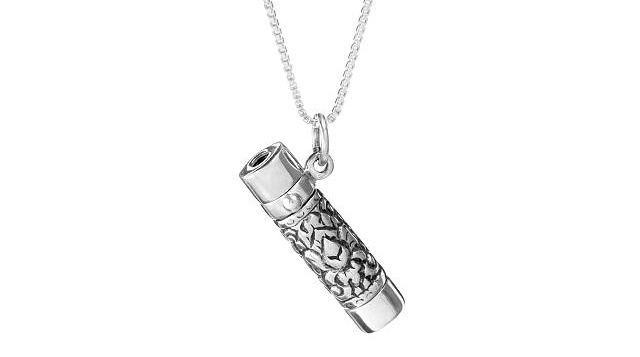 To see many more jewelry items and everything else, visit Uncommon Goods to shop for yourself and everyone on your gift list.
Bejeweled Treasure Bracelet – Wearable Art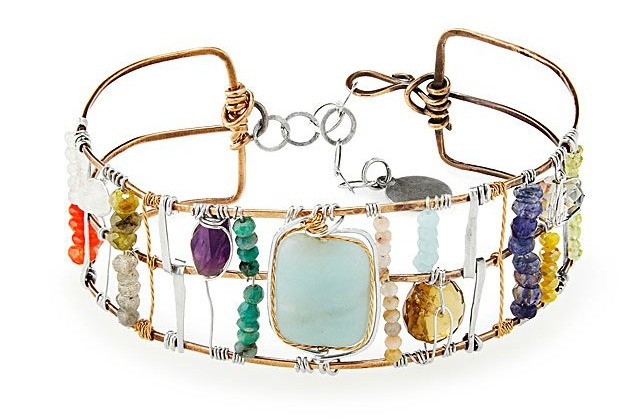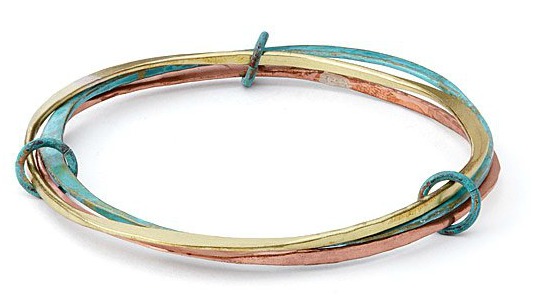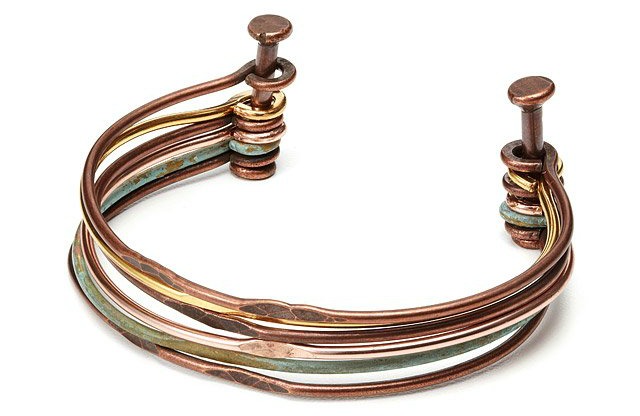 Mixed Metals Necklace and Earrings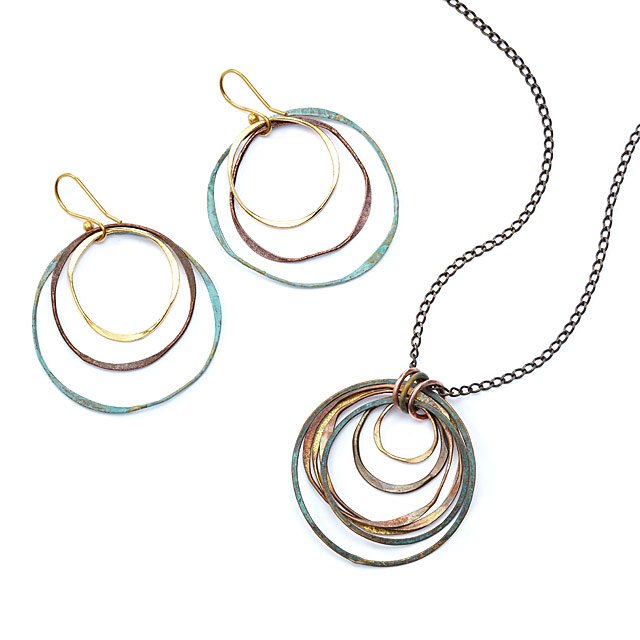 Necklace made from Recycled Skateboards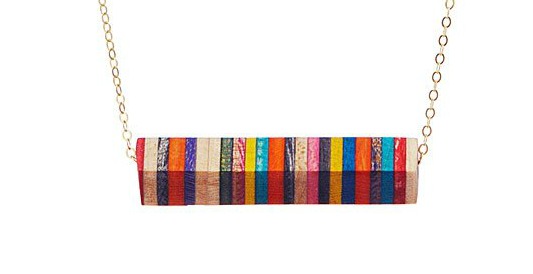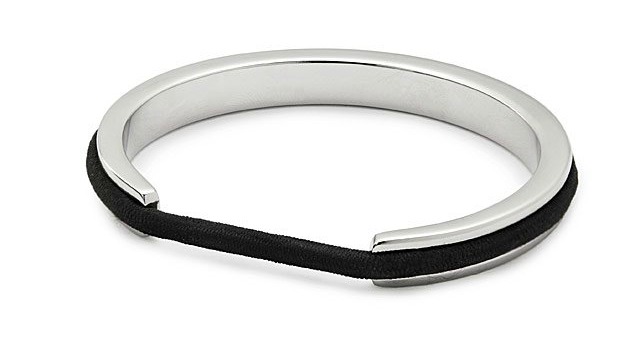 Heart Studs with Sprinkles Inside!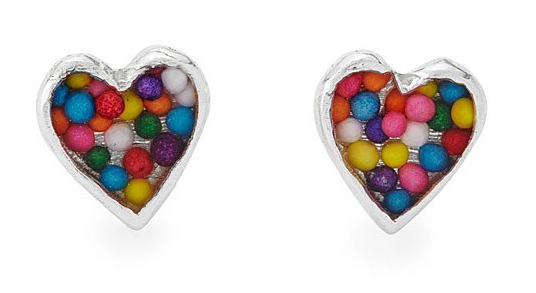 Shop Over 400 Uncommon Goods Jewelry Here
Pin this for later . . .