Happy National S'mores Day! I am on a little kick of taking everyday, classic recipes and taking them to the next level. I am trying to go in a gourmet direction with flavor and add a healthier element with fresh fruit or vegetables. In celebration of National S'mores Day I created a new dessert recipe with tart, green apple and caramel.
Here is what you need: 
Granny Smith Apple
Large Marshmallows
Caramel Sauce
Semi-sweet Chocolate bar
Graham cracker squares
Chocolate Sandwich Cookies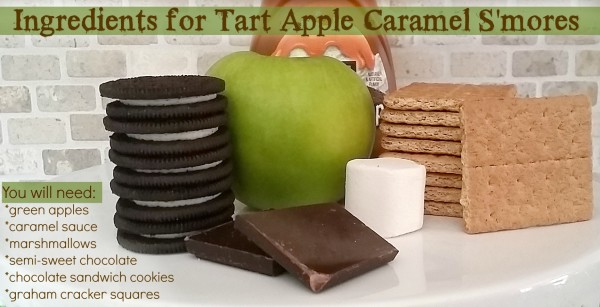 Prepare your ingredients: 
Cut the green apple in thin slices
Cut the large marshmallows in half
Break your chocolate bar into small pieces. Needs to be semi-sweet so that the sweetness of the dessert is not overpowering.
Twist the top off of the chocolate sandwich cookie. Save the side without the cream filling.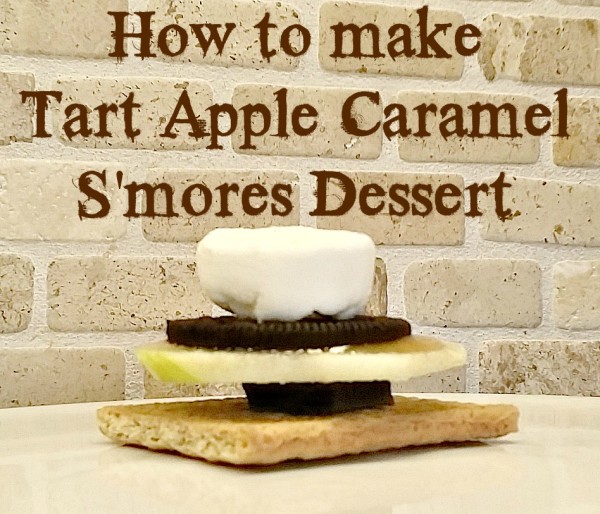 How to make:
1. Heat oven to Broil.
2. On a microwave safe plate, layer a graham cracker square, semi-sweet chocolate, apple slice, caramel sauce and chocolate cookie.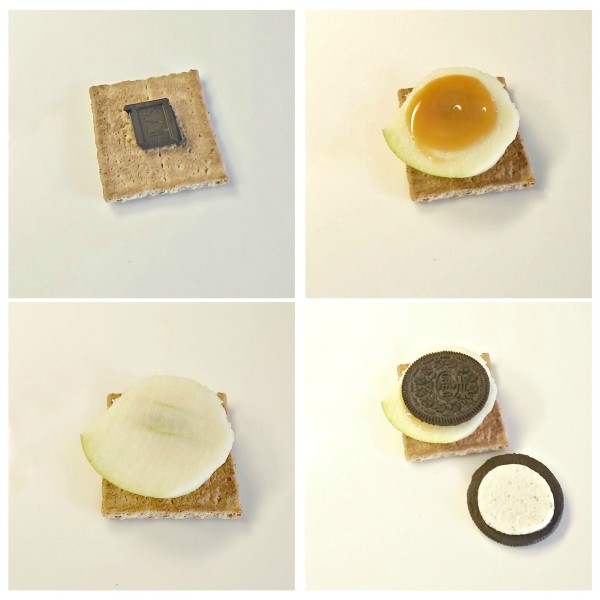 TIP: If the green apple slices are too large, use a knife to cut it into a smaller circle so that it has nice presentation.
3. Microwave each S'more for 8 – 10 seconds only! This step is to soften the chocolate only, not to cook.
3. Transfer s'more to a baking sheet. Add the marshmallow on top.
4. Put under broiler for 1 minute or until golden brown. (This happens fast so watch it the entire time.)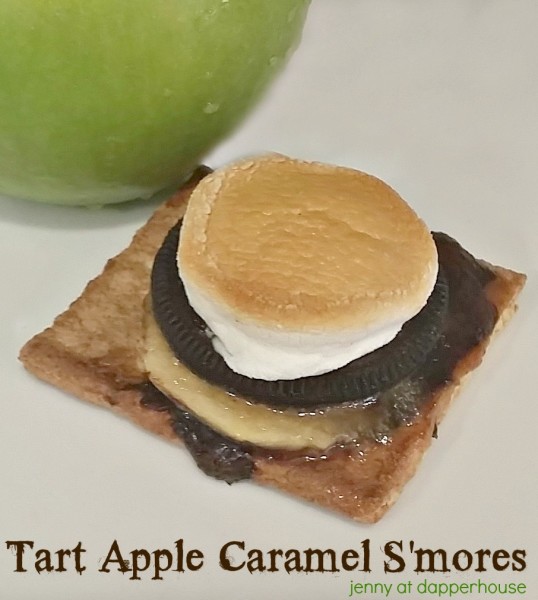 5. Enjoy!