This post has affiliate links. 
How to describe this dress in one word? Sexy. This dress is really pretty and definitely sexy. It is a deep v neck and has a side slit that goes up the entire dress to the waist. It has a short lining that is the length of a very short dress to help with some coverage. The strings attached to the top of the part covering the chest are really long so that they criss cross  in the back, then wrap around and tie at the waist. It would be very easy to alter this dress by cutting the strings short and tying it as a halter if you like that look better (just knot the ends so they don.t fray).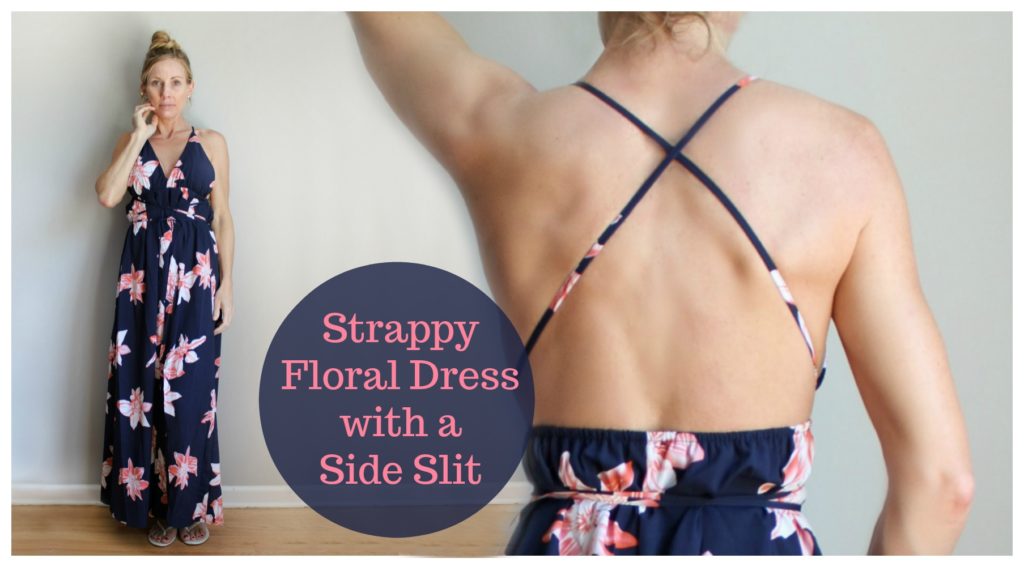 The fabric is medium weight so it is not see-through. It is not smooth and silky. It is polyester that has a bit of texture to it. I think that the print and the colors are really pretty.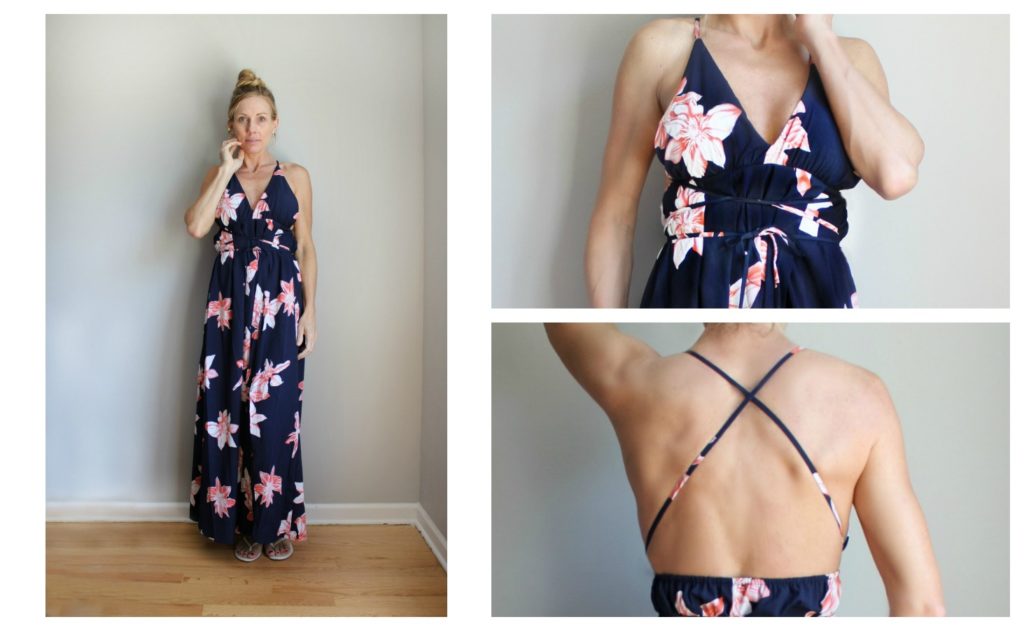 This dress is advertised as a prom dress or evening gown but I think that it is more of a dress for a garden party or cocktail hour outside with wine and friends. I am tall and it is a good, long length. I have flat sandals on here, but it would look great with wedges or some heels. It could be worn to a school dance, but maybe not an event as fancy as prom.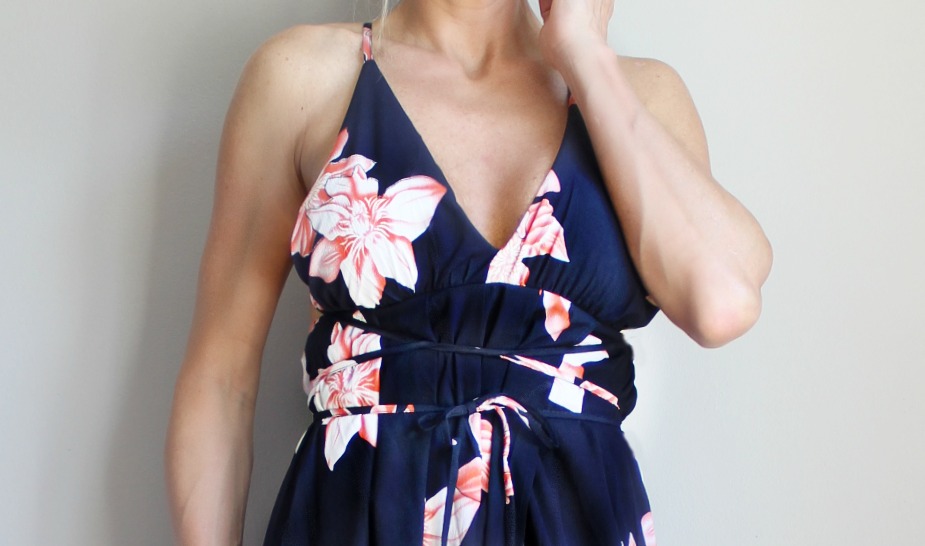 It is well made and seems true to size.  Coming from China, I thought that it would run small, so I ordered a size up (a Medium). Surprisingly, it was a good fit and even a little roomier than I expected. It is very comfortable. It would look better on someone who is not busty because the sides flare out with a bigger chest. I would recommend not buying it if you are bigger than a C cup. It has no support and you can not wear a bra with it so keep that in mind as well.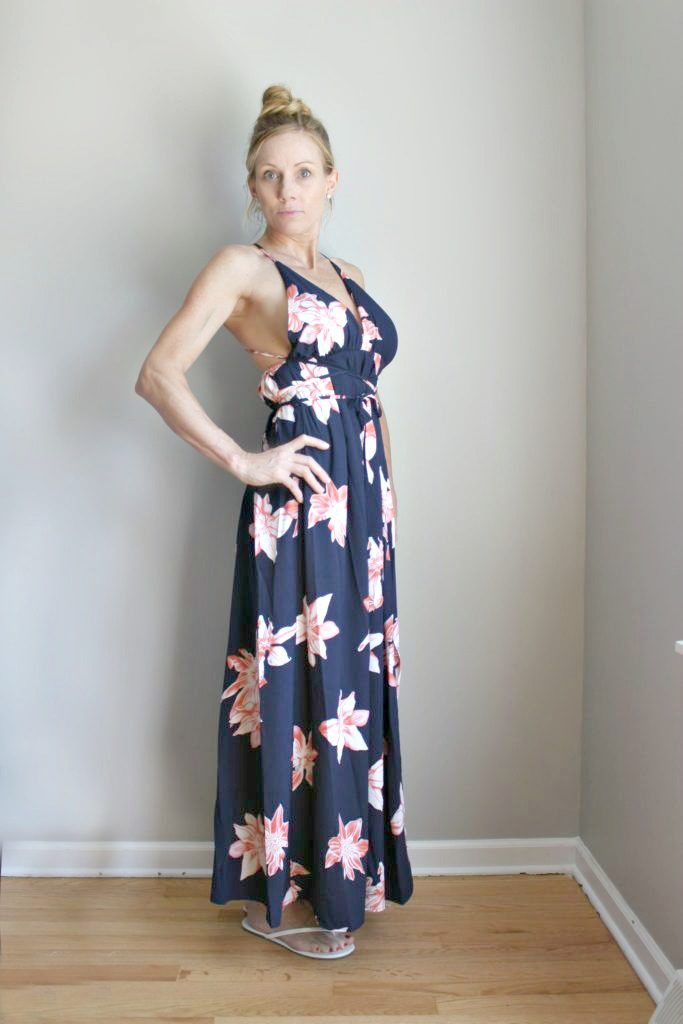 All in all I think that it is a good dress and $30 is a good price because this is a piece that you would wear more than once.
Pin this one…