*This post is not sponsored but does contain affiliate links.
If you have been reading my blog you have seen many exciting posts about  my husband's and my trip to the South. While I was there I fell in love with the healthy side of southern style foods. I also loved that most restaurants were part of the farm to table/ farm to fork movement and instead of heavy or friend foods, there were healthy versions using locally sourced and fresh ingredients. It was awesome. While we were walking around Asheville NC, I felt compelled to buy a cook book in order to bring the food home to my family. I bought "Add A Pinch" (easier, faster, fresher southern classics) by Robyn Stone, forward by Ree Drummond. Here is one of the recipes that I made (albeit with my own substitutions) from this cookbook; Creamy Artichoke Chicken. (It is delicious!)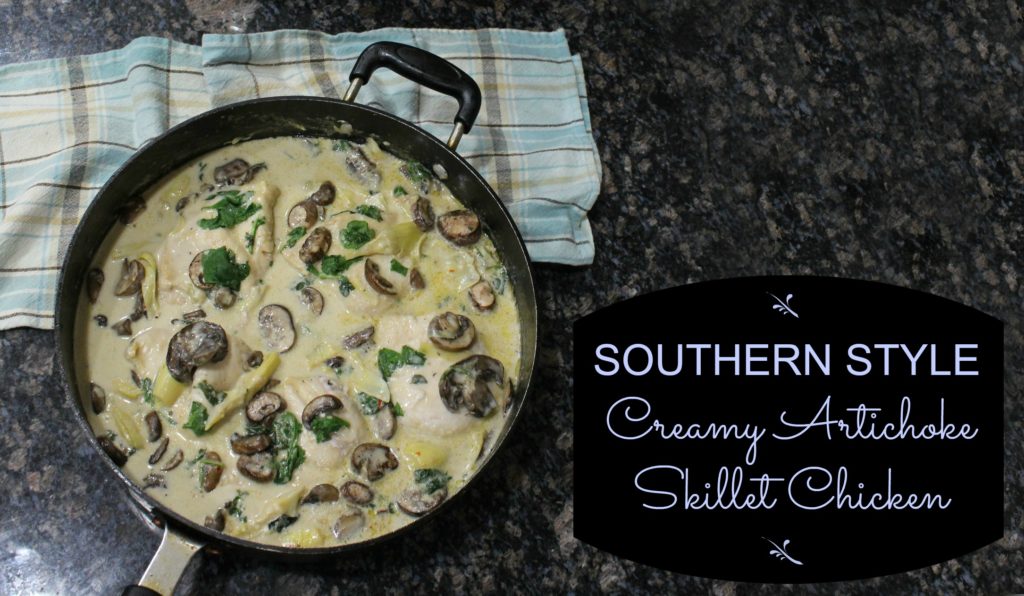 List of Ingredients:
2 TBS Olive Oil
6 boneless, skinless chicken breasts
1/2 pound fresh mushrooms, sliced
4 TBS of salted butter
2 TBS all purpose flour
1 cup chicken broth
1 cup heavy cream
1/2 tsp cracked pepper
1/2 tsp kosher salt
1/4 tsp garlic salt
1/4 tsp red pepper flakes
1/8 cup chopped onion
1 cup spinach
1 jar artichoke hearts
Recipe calls for a 1/2 cup freshly grated Parmesan cheese but my boys don't love the taste so I omitted it from the recipe.
*This recipe calls for a spice mix also from the cookbook but I added my own seasonings.
*This recipe does not call for spinach or onions but I added it to my dish.
How to Make:
*This is the way I cooked this dish and does not follow the steps in the cookbook.
Step 1. Heat a skillet on medium-high.
Step 2. Add 2 tablespoons of butter and chicken breasts to the skillet and brown on both sides.
Step 3. Set chicken breasts aside on a plate.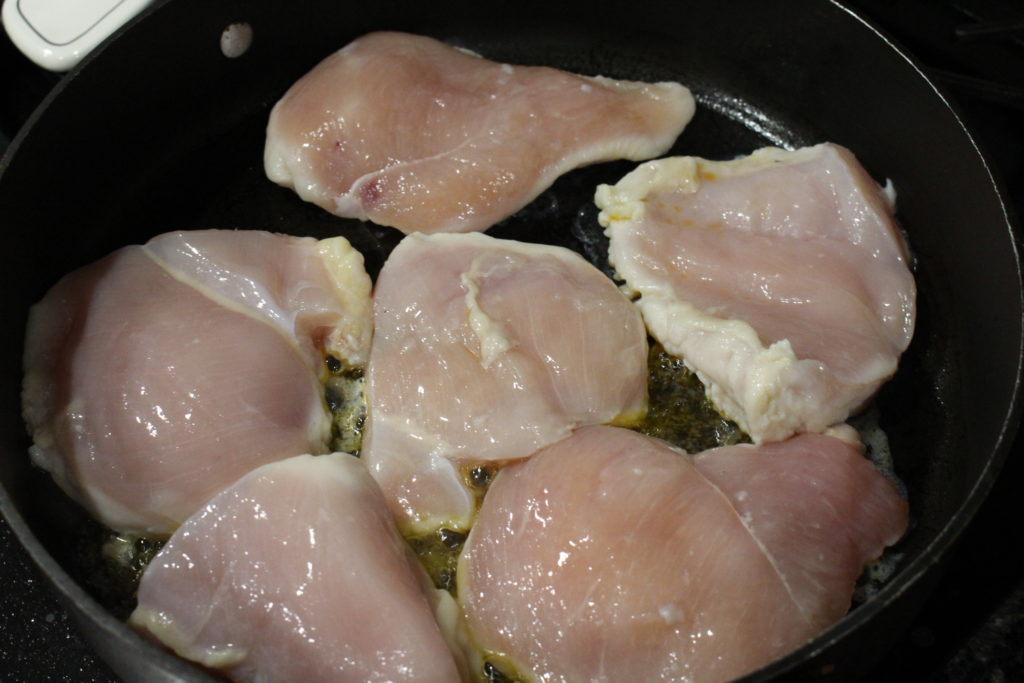 Step 4.  Add the olive oil, mushrooms, spinach and onion to the skillet. Stir until veggies are soft (see pictures).
Step 5. While cooking the veggies, melt 2 tablespoons of butter in a saucepan on medium-high. Add the broth and cream and heat (about 5 minutes). Slowly whisk in the flour until blended. Mix until completely blended into a smooth gravy.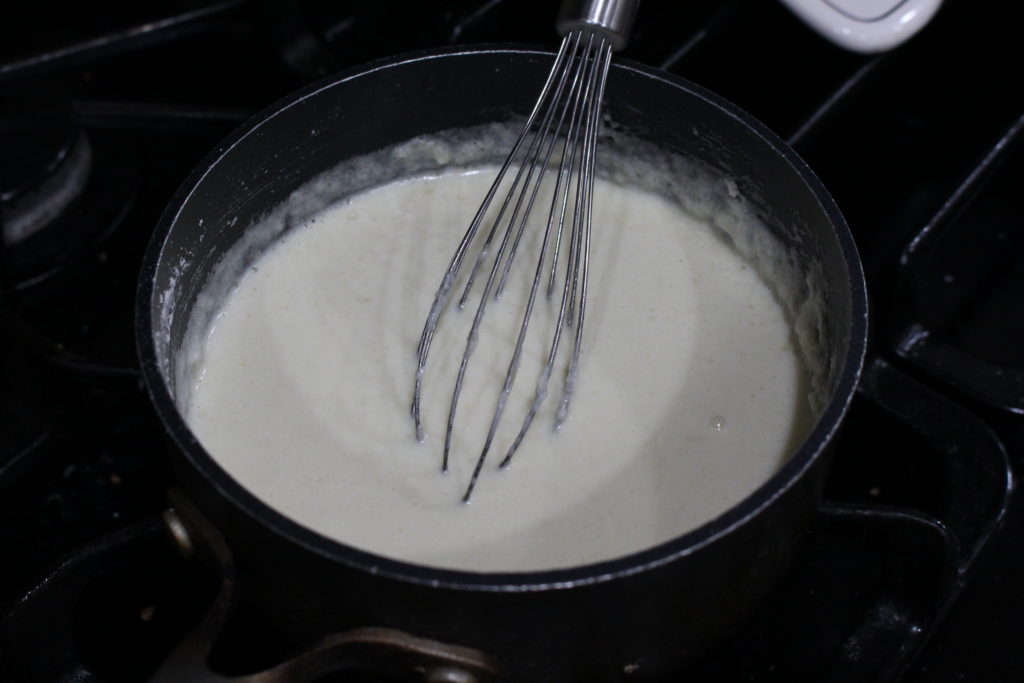 Step 6. Turn the skillet heat to medium. Add the sauce to the veggies in the skillet. Add the seasonings.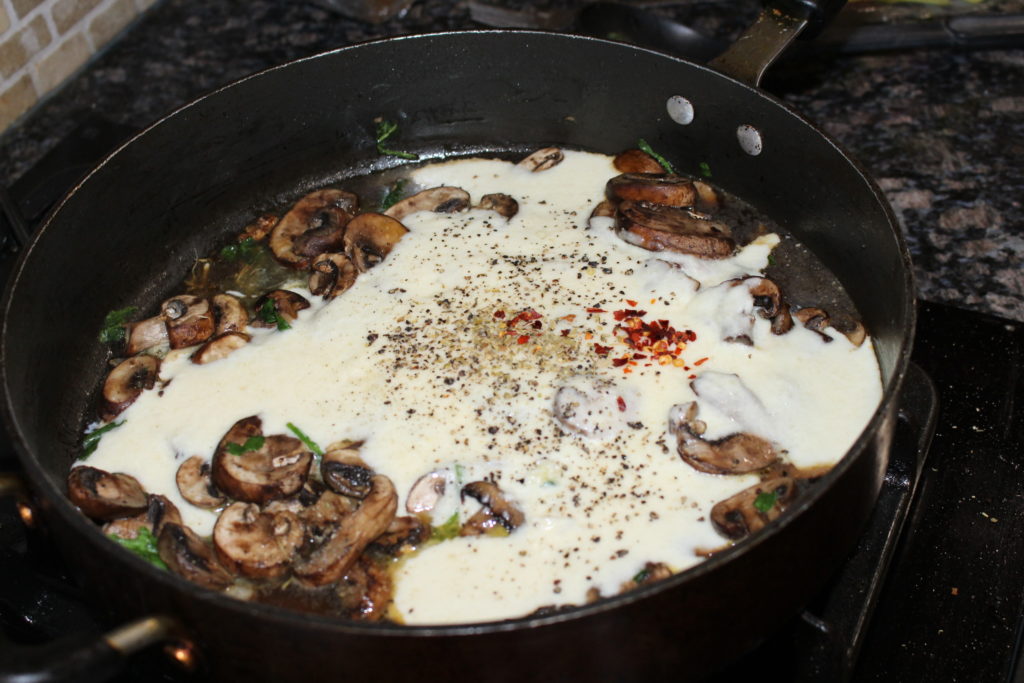 Step 7.  Add the artichokes. Stir the gravy and veggies until blended.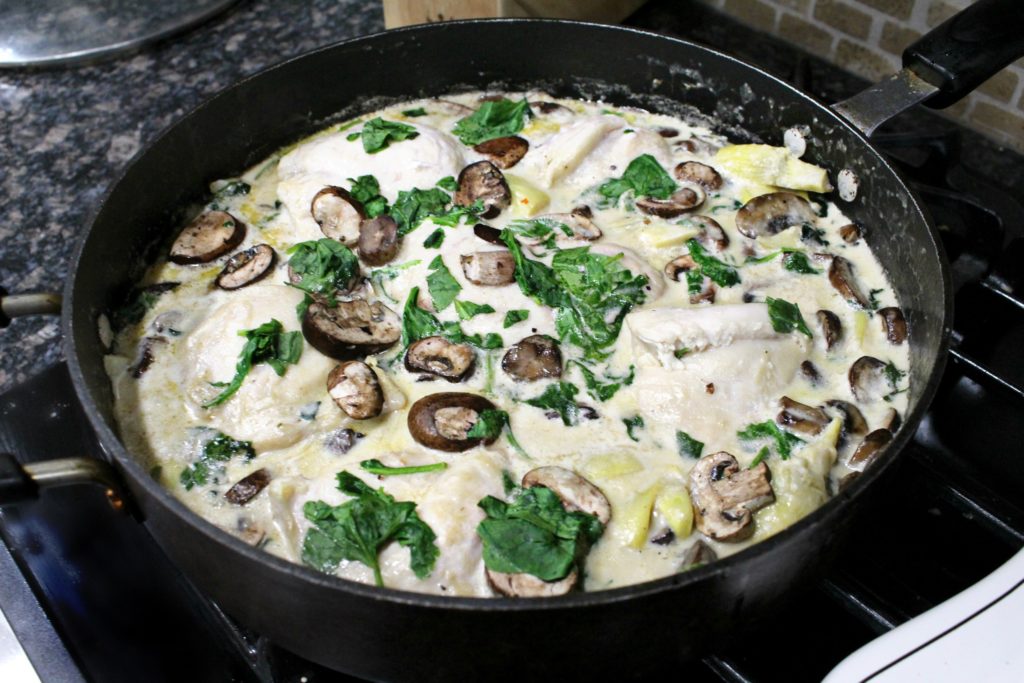 Step 8. Add the chicken breasts back to the skillet and cover with the sauce. Turn heat to medium-low and cover with lid.
Step 9. Cook, stirring and checking occasionally until the chicken is fully cooked (juices run clear and check fattest breast with a knife cut through the center).
Step 10. Turn the heat off. Gently stir the gravy around the chicken breasts. Let sit for at least 15 minutes to cool a little and gravy to thicken.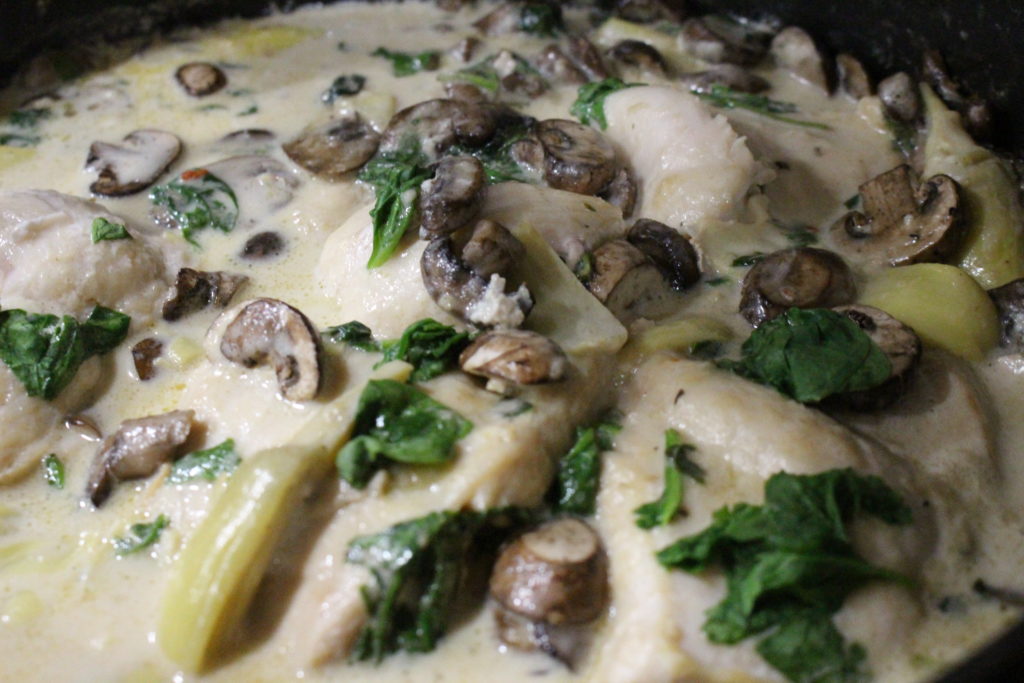 You can serve over rice or pasta, or alone with a side of homemade dinner rolls.
Enjoy.
Pin this recipe for later: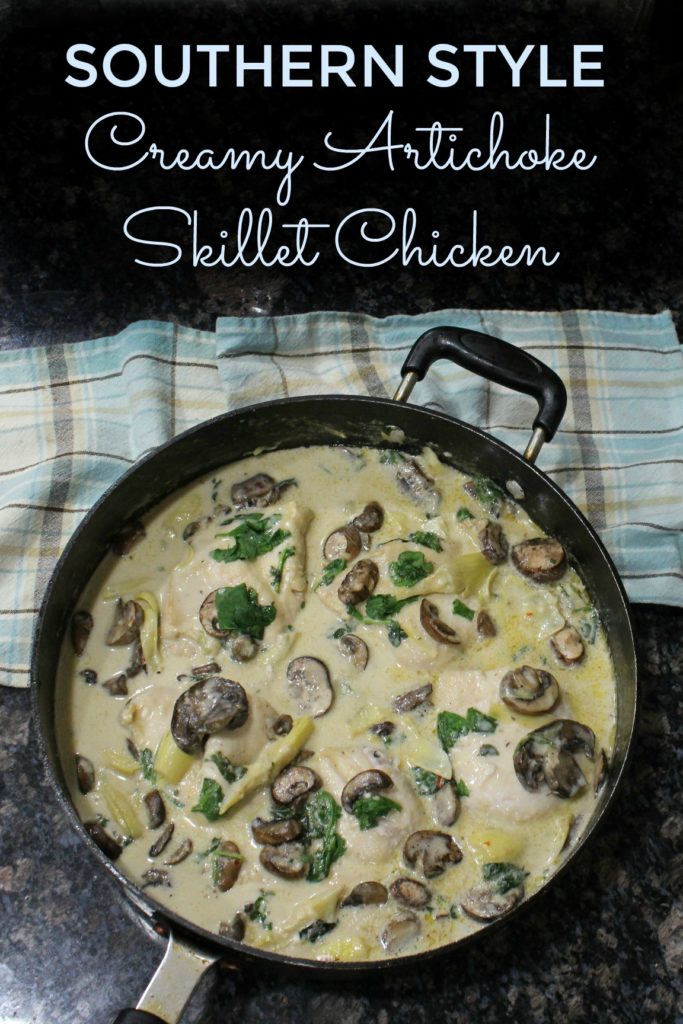 Read more about our trip to the South:
Woodford Reserve Kentucky Bourbon Tour
The Village Hotel and Biltmore Estate NC
Market Square in Downtown Knoxville TN and Crowne Plaza Hotel 
Tupelo Honey Restaurant in Asheville NC