When people think about decorating or renovating their home, they usually consider loads of crazy ideas that require loads of effort. They want to completely redesign half of the house, knocking down walls and changing the entire layout of rooms. The issue with these ideas is that they're expensive and time-consuming. Thus, they're not for everyone. What about people who want to renovate their home on a budget? I find that the best place to start is with your front door. Renovate the front door to your house, and you immediately increase curb appeal & make your home more secure, all without spending a lot of money! Here are some things you can do to your front door: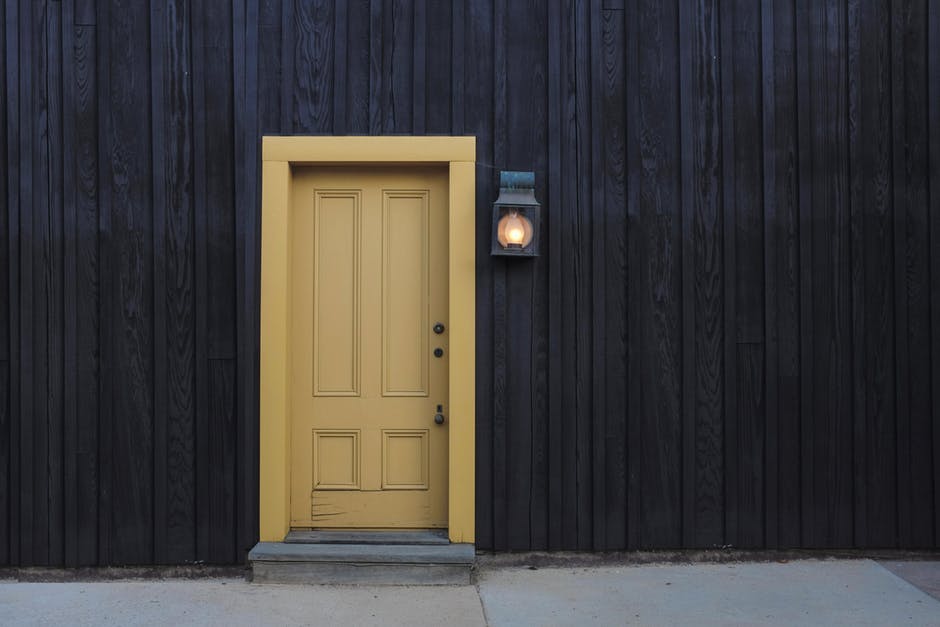 Get A Modern Door
Naturally, the first thing you can do to your front door is to get rid of it and install a better one. There are loads of cool modern door designs out there that can really make a statement. I've seen ones that are nice and glossy, but I've also seen some super cool carbon fiber ones as well. This alone will completely change the way the front of your house looks. You give your exterior design a massive boost, making your home look much better on the outside. But, as a bonus, modern doors can be harder to kick down and provide amazing insulation for your home. So, you get the visual benefits, but also practical ones too.
Upgrade Your Locks
Another very easy thing you can do is upgrade the lock system in your front door. Take it from something old and crusty to something much more modern and secure. As you can see on EastwayLock.com, there are loads of different locksmith services you can pay for to get this done. You can install locks that are harder to break, or you could just completely do away with a classic key lock, and opt for a pin pad system instead! The amazing thing is that changing your locks is such a simple and cheap home improvement to make, which is ideal for anyone on a budget.
Install A WiFi Doorbell
Next, you have this idea of installing a wifi doorbell. What on earth does this mean? Well, do you ever get tired of a) your doorbell just not working at all, or b) not being in when people call around your house? If so, then a wifi doorbell helps you out massively. Essentially, people ring your doorbell, and it's connected to an app that you can access with an internet connection on your phone or tablet. This shows you a live video feed from a camera in the doorbell, letting you see who's at your front door. As it shows on ring.com, these doorbells are very stylish, which adds aesthetic appeal to your home. But, they help you figure out who's at your door and whether or not you should let them in.
All in all, these three front door improvements will go a long way to improving your home in multiple ways. After all, isn't that the point of a renovation project? If you're struggling on a budget, but want to make your home nicer and better, then start with your front door!