*This is a sponsored post. Product was provided for review. All opinions belong to Miss Martha.
I am in love and I can't wait to share it! I ordered a Mother's Bracelet from Pearl's by Laurel to give as the perfect gift for my Mother-in-law and now that I have seen it in person, I know that I have to order one for me too. The bracelet is made of genuine Swarovski Pearls. The colors are deep and blend beautifully with each other. Each pearl is separated from the next by Czech crystal rondelles along with genuine silver components all strung together on a durable, stretchy cord. This makes it easy to slide over mother's hands without the fear of breaking this special treasure.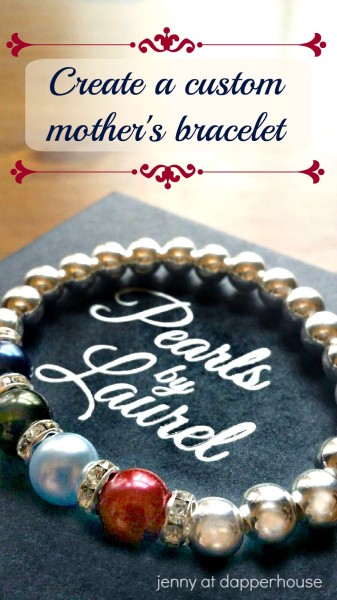 My list is long for friends and family who would love a personalized mother's bracelet. I had four colored pearls put in my Mother-in-laws bracelet, but it can  hold up to six for the exact same price! Need more than six on your bracelet? You can get up to twelve pearls for an additional cost. The site is so easy! You just drop and drag to see what your bracelet will actually look like. I love that you can place the pearls in various positions so that they look exactly as you want.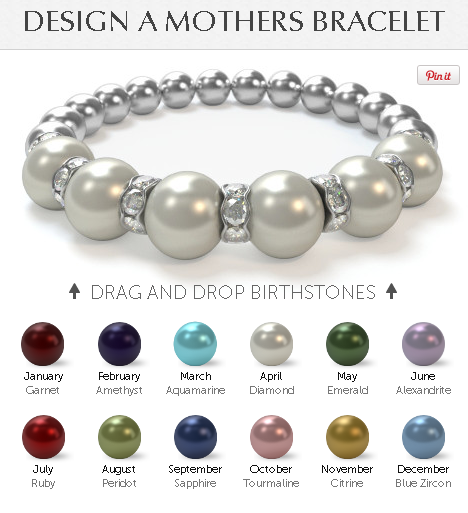 Birthstone bracelets make the perfect gift for any occasion, not just mother's day. Birthday's, Christmas and other special occasions are perfect when a gift is in order.
The bracelet arrived quickly after custom ordering. It was in a pretty gift box with a personal note from Laurel! Happy to know that it has a lifetime warranty as this is a bracelet that can be worn every day since you won't want to take it off.
Visit Pearl's by Laurel to create your own prefect gift.
Get yours with FREE SHIPPING with the code SHIPFREE