It is fun to craft during the holidays as a way to be creative and also to spend time together as a family! This DIY craft is easy to do and really fun. All ages can participate in one way or another and the decorations will look very festive on the tree. Here is how to make your own DIY Paper Christmas Tree Ornaments & Garland.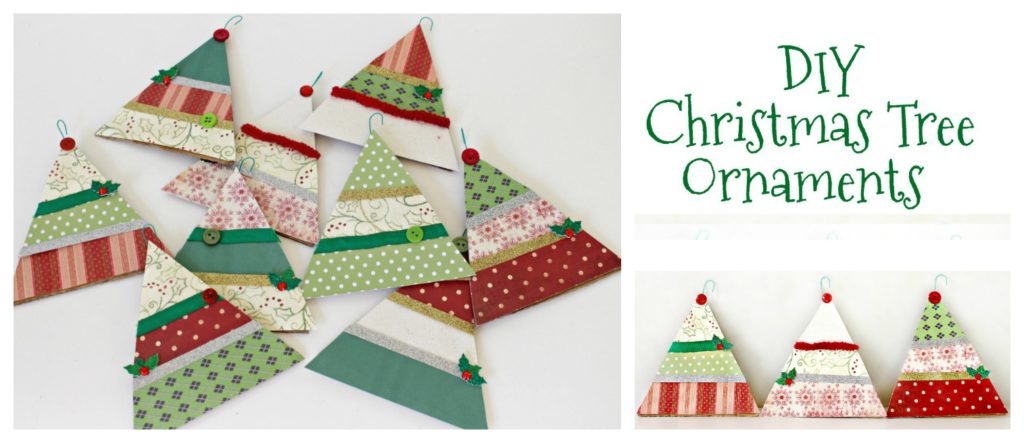 Supplies:
pieces of stiff cardboard (I used a mailing box)
holiday themed scrapbook paper
piece of plain paper
ribbon, pipe cleaners, washi tape (any decorative supplies that are long and thin.)
holiday stickers (I used holly berries)
button, rhinestones and other embellishments
scissors
glue gun
ornament hangers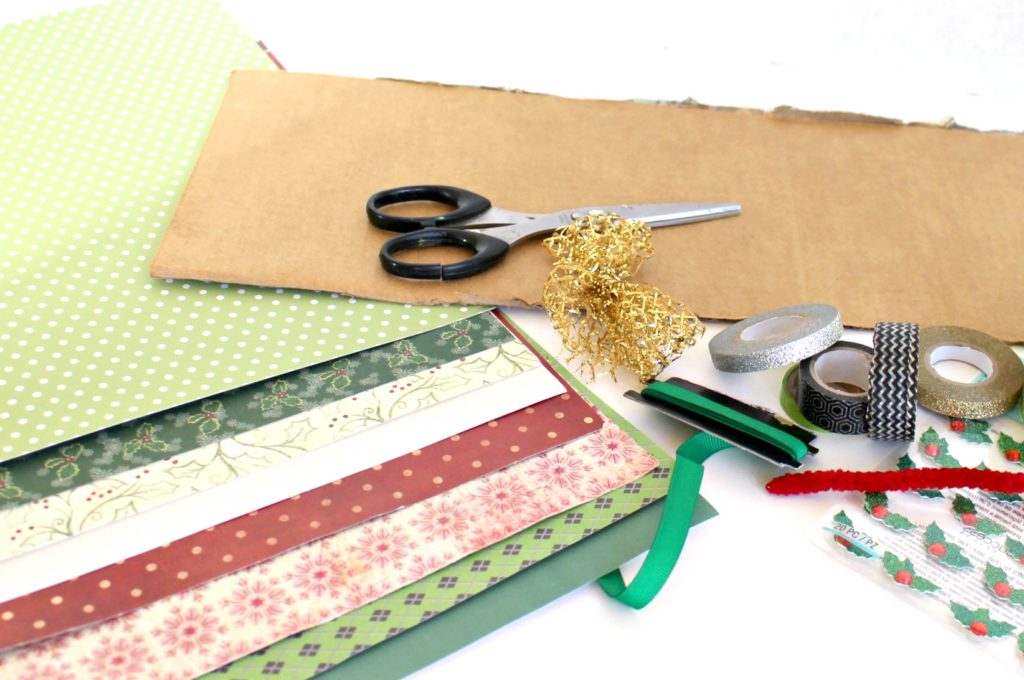 Step 1:  Use the plain paper to draw the shape of a triangle Christmas tree. I did 4 1/2″ across the bottom and 5″ tall. Cut this out to use as your stencil.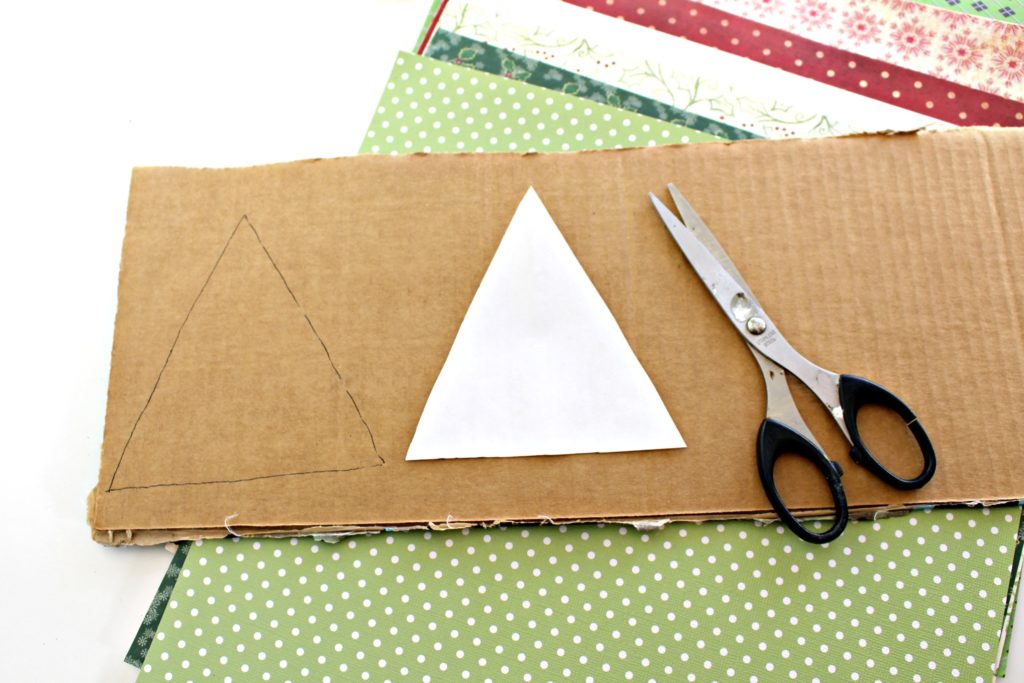 Step 2: Use the stencil to outline the trees on the cardboard and cut them out. (Make as many as you want to)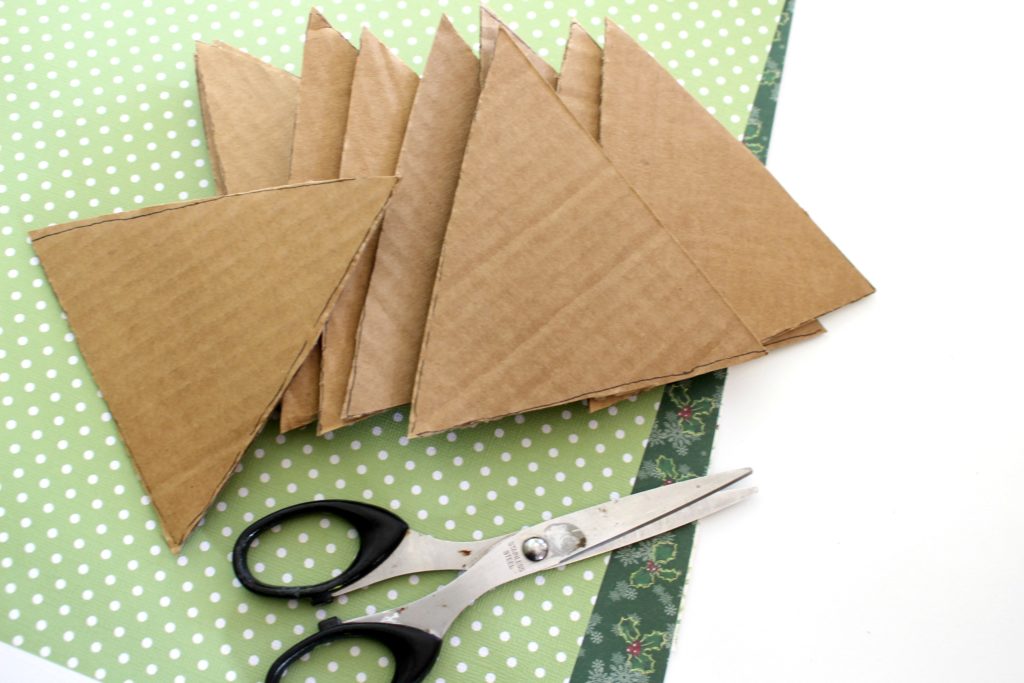 Step 3: Use your stencil to trace the triangle onto your assorted holiday paper. You will need as many paper triangles as you have cardboard "trees".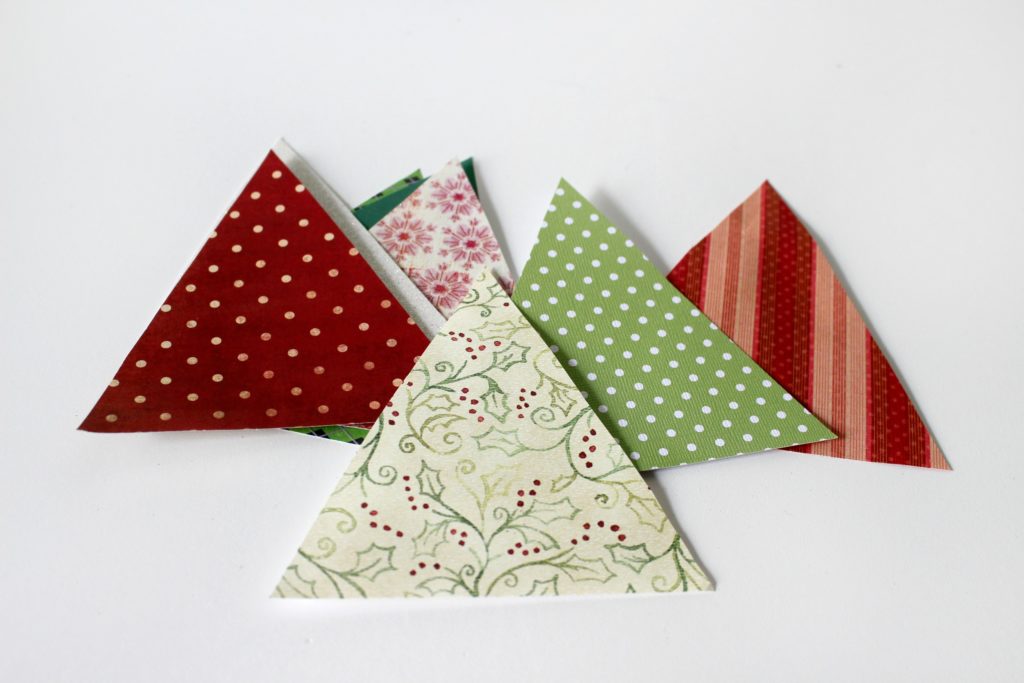 Step 4:  Follow the picture below and cut the trees into three even parts across the width of the paper.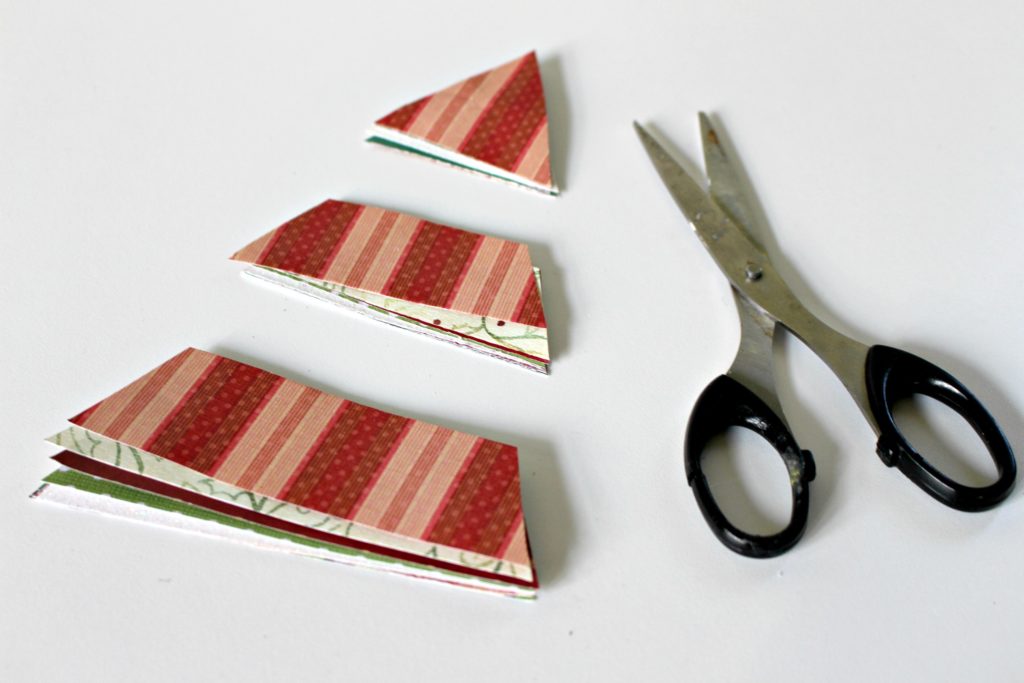 Step 5: Glue the pieces of scrapbook paper onto the cardboard mixing and matching the holiday paper.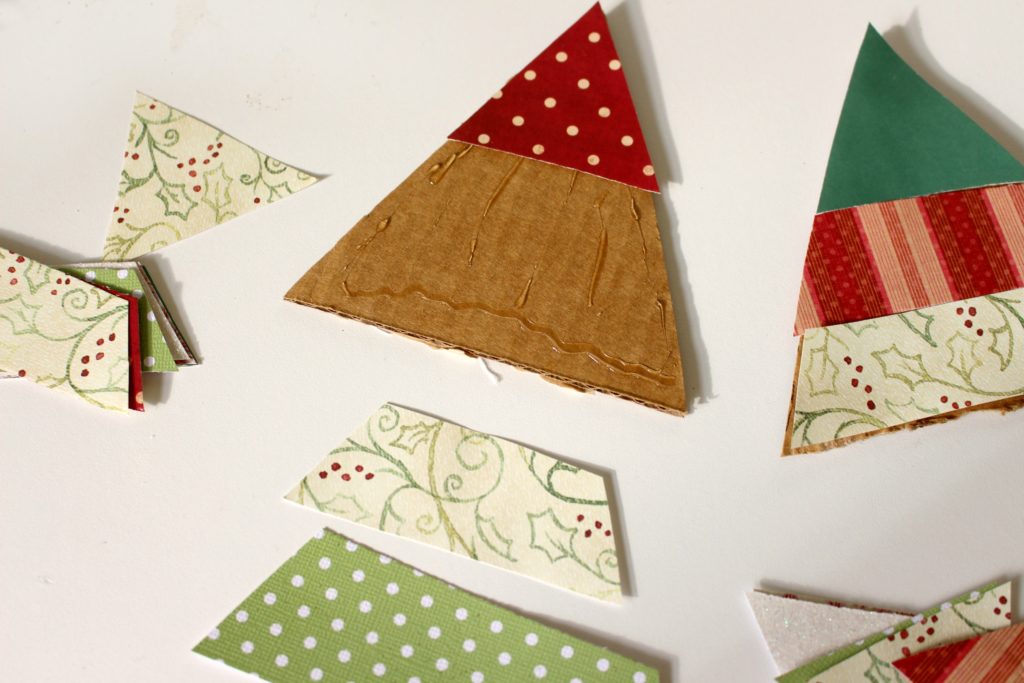 Step 6: Use your decorating supplies to put trim over the lines where the paper meets in the two spots on the "tree".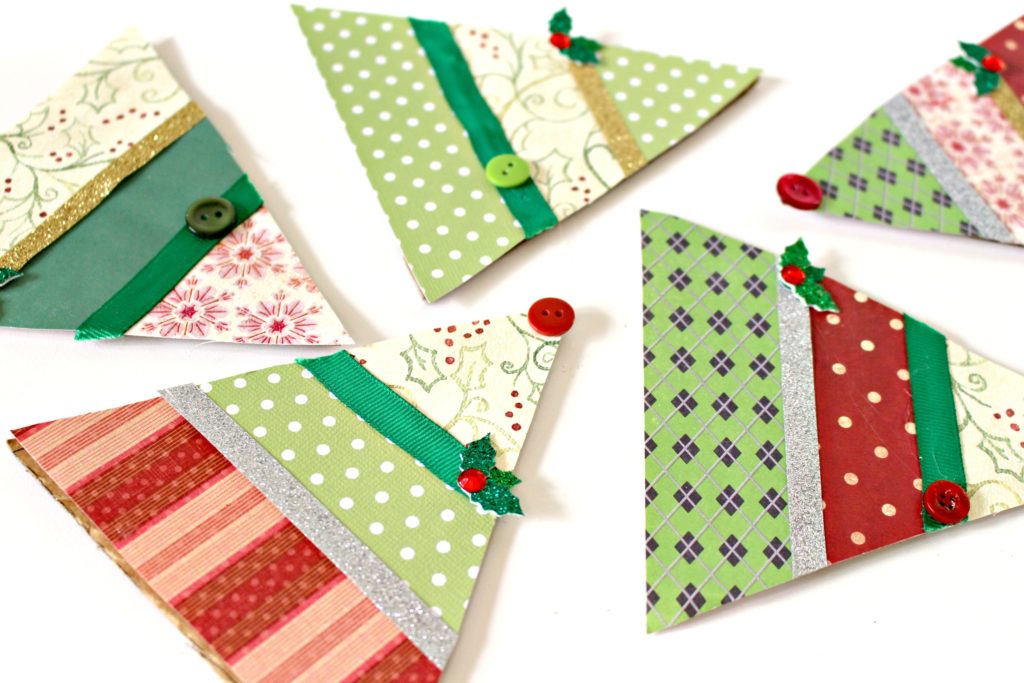 Step 7: Flip the trees over and use the hot glue to secure the ornament hangers on the tips of the trees.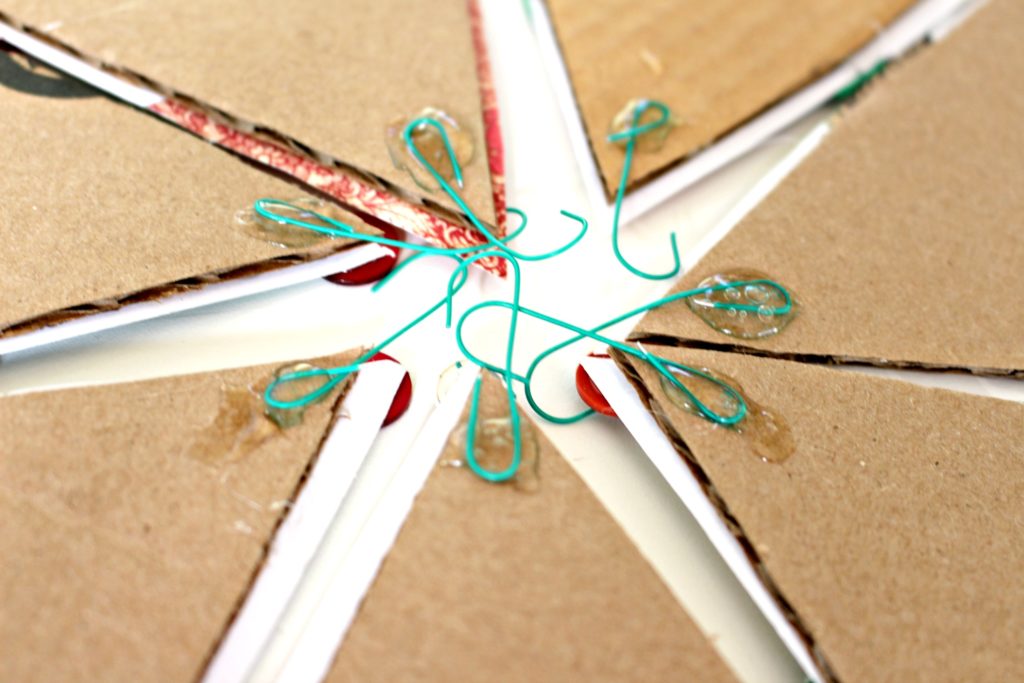 Step 8: Hang up your ornaments!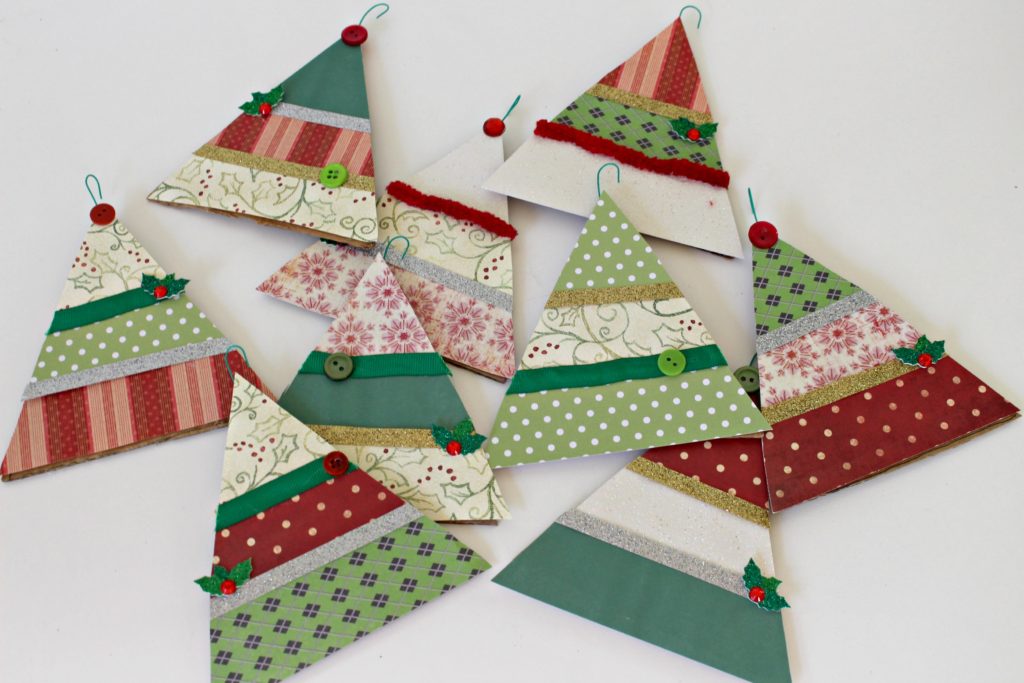 To Make the Garland:  Just hang the trees from a long length of twine. They look beautiful across a mantel.
Pin this for later. . .