*This is a sponsored post. I received a lipstick to review on my blog from @PDcosmetics @brandbacker. All opinions belong to jenny at dapperhouse.

I have never worn red lipstick. Over the years I have purchased so many and never liked how they looked. Too pink, too orange, too dark…  Paula Dorf promised me the perfect shade of red lip color. Promised that it "looks good on everyone" and I thought that sounded cliche.
I had my doubts.  .  .
Until I tried Paula Dorf Legend and found the perfect shade of red.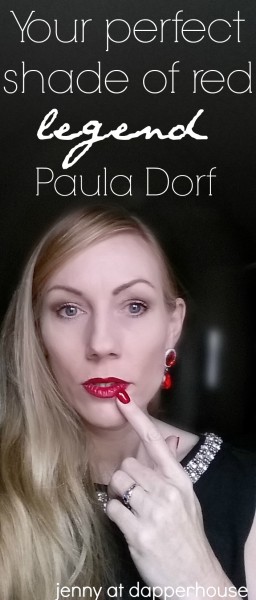 20% off any Lip Color Cream purchase. Use code: LIPCOLOR.

I suggest you try the perfect shade of red . . . "Legend"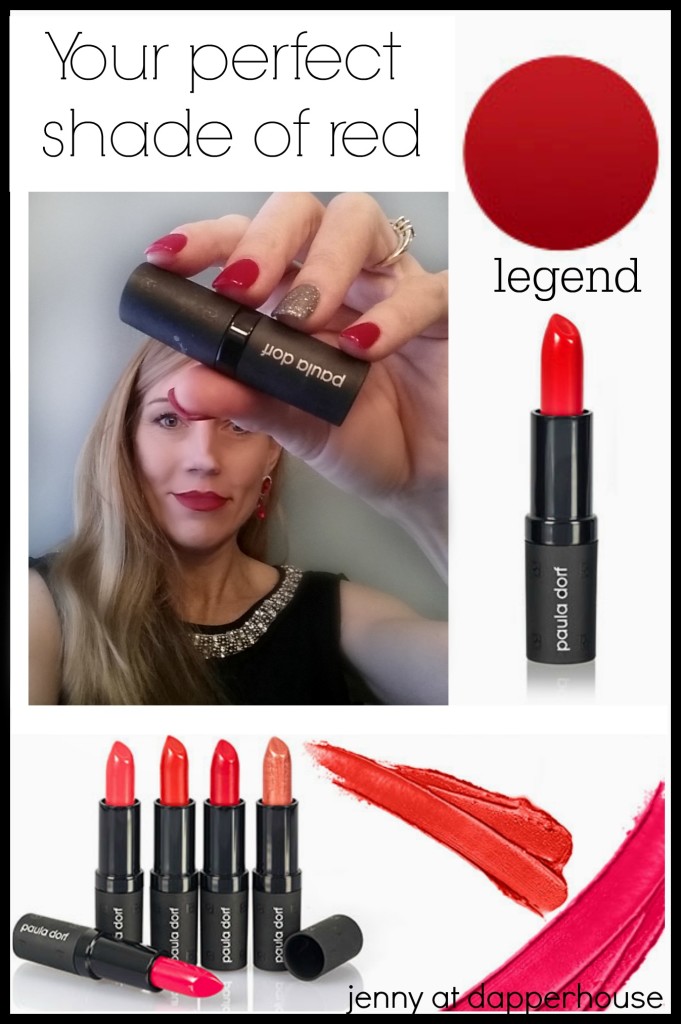 Become your own makeup artist®.
Seen in the latest issues of In Style, Allure, Harper's Bazaar and Elle and on celebrities including Jessica Simpson, Sandra Bullock and more. Paula Dorf's products are embraced as industry favorites due to their high quality, long wearability and gorgeous pigments.
Are you ready to try your perfect shade of red?