I made a Youtube video about self care a few days earlier and a pedicure (one of my favorite ways to pamper myself) was weighing on my mind. I was out running errands and ended up at a store with a nail place next door. I always go to the same place but I was feeling spontaneous so I looked up this other place online and saw that they had rave reviews. I went in and asked for a pedicure and they could take me right away. YAY!! #selfcare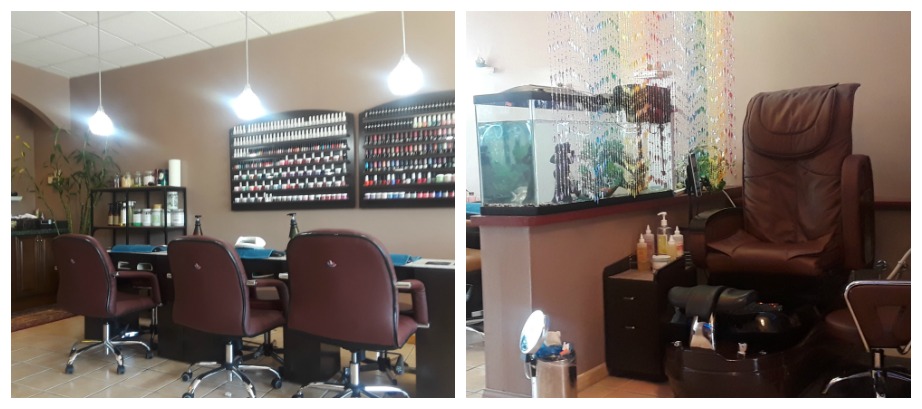 It was a pretty typical salon but luckily it was relatively quiet so I could really relax. The nice lady that was doing my feet turned on the massage chair. I was laughing to myself because the massage was so intense it looked like I was intentionally doing a shimmy dance with my upper body. It was pounding up and down my back. While I was preoccupied with the pounding of the massage chair I was suddenly shocked and violated when a fist size mechanism came up from the center of the chair and pushed right into my private area!! Then it lowered and before I even had time to make sense of what was happening it came up and pushed up against me again! OMG. It was SO WEIRD! So so so so weird! I texted my husband the details and also a picture of the face I made when it happened.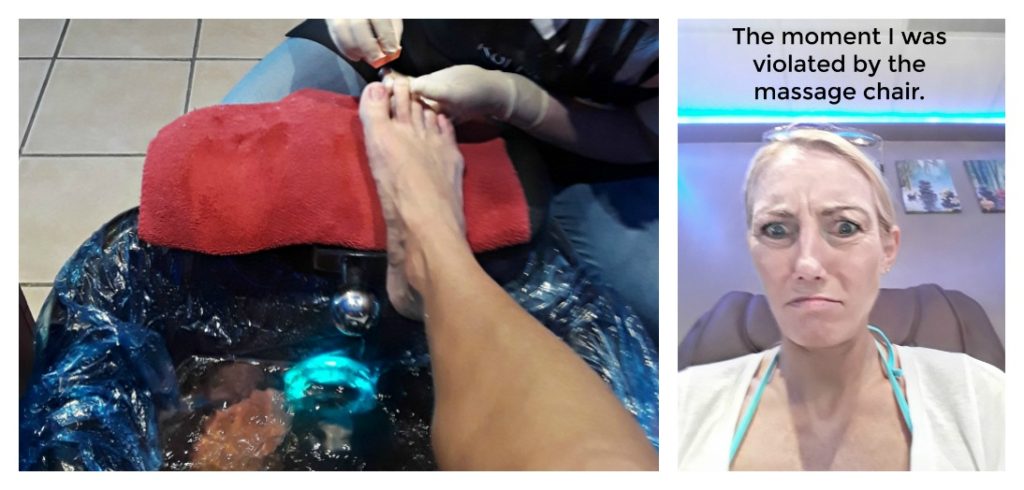 I turned the massage feature off and sat still in my pedicure chair.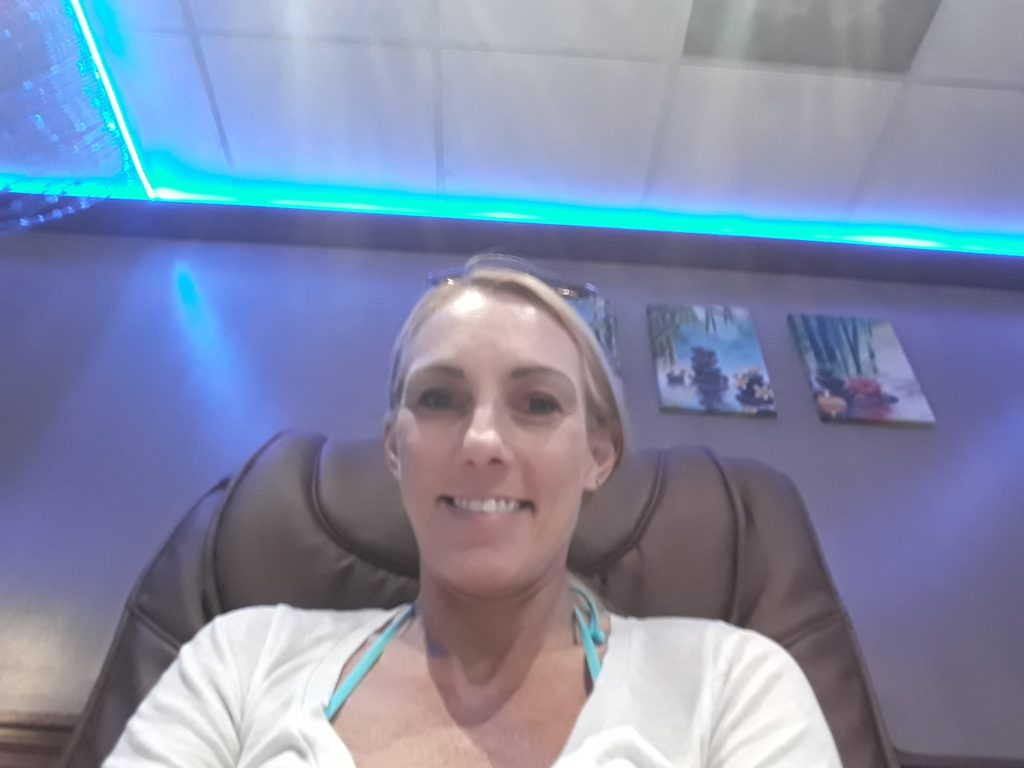 I had a nice massage and a hot towel and then it was time for polish.
I always go to red polish when I get a pedicure. When I do my own polish I do shimmery silver because it is much more forgiving with the mistakes I make from my genetic tremors (I could never do a red with how badly I shake). This time a chose OPI "Coca Cola Red" since I LOVE my Coke products! When she polished my nails, she put a lotion treatment on my heels with a pad and a strip of plastic so that it could sit on for awhile. I liked that!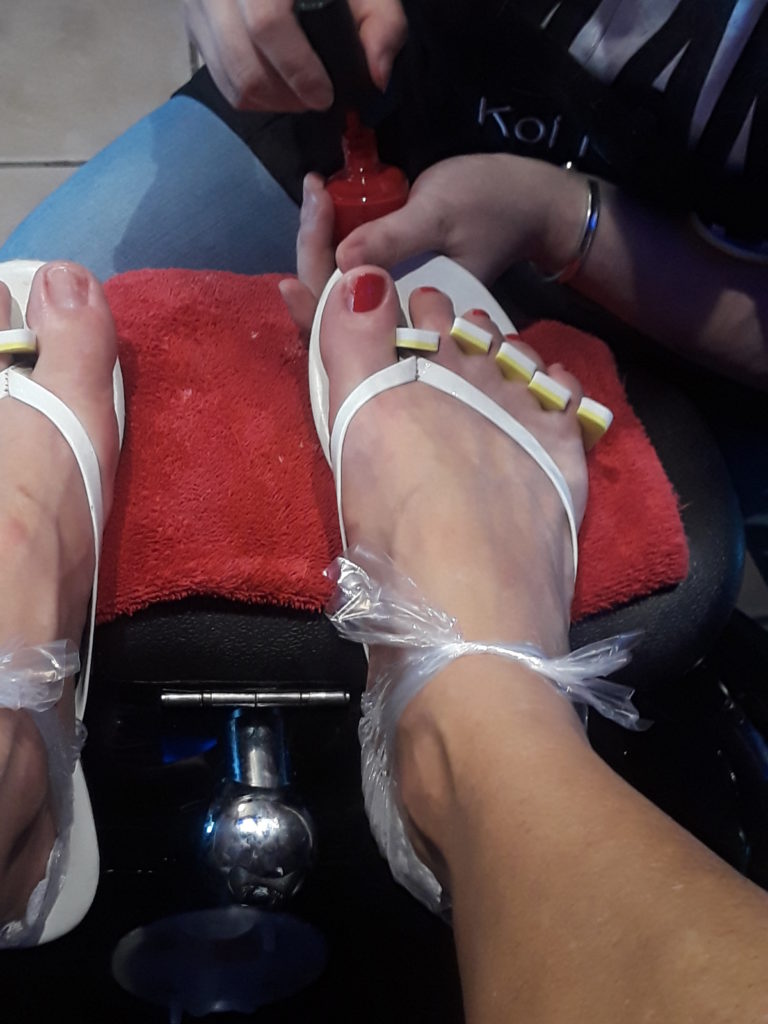 The nice lady sat me down at the drying station and surprisingly, gave me a neck and back massage! She even worked on the knots in my shoulders and it was amazing. What an unexpected bonus! When I was waiting for my toenail polish to dry, I checked out the cool OPI displays. I have always loved when these collections come out even though there are always shades that no one would ever think to put on their nails, but the colors go together so well with the themes.
I decided that next time I go I am going to do a blue color because I was inspired by this one from the Iceland collection. It is so beautiful and called "Check Out the Old Geysirs".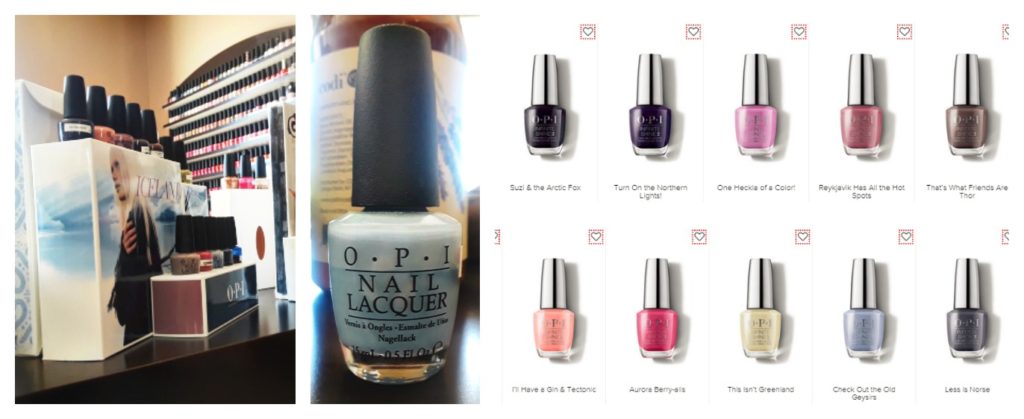 It was a good experience there and I am going to go back to get my acrylic nails done for more self care time for me!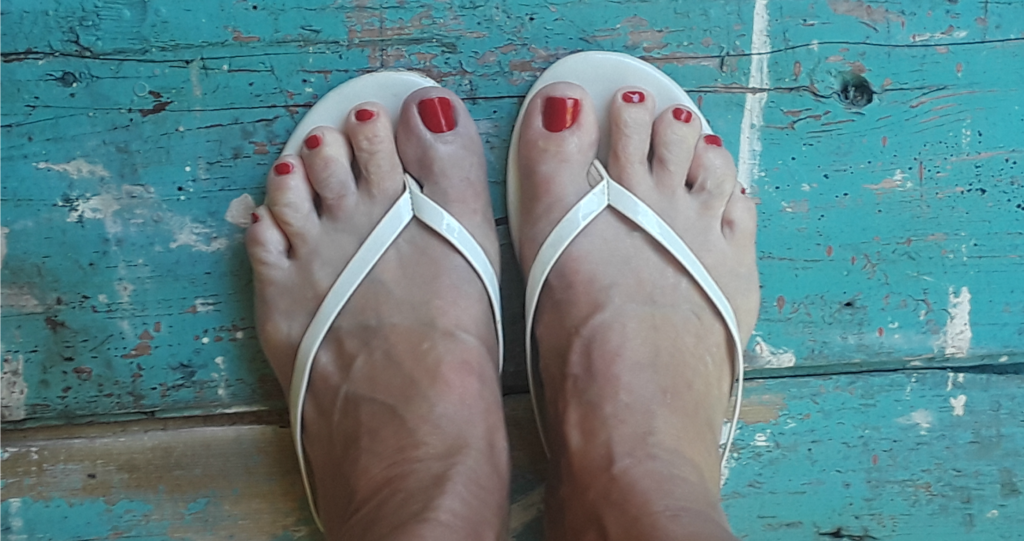 Here is the information if you are in Illinois and want to go for yourself:
1279 E. Butterfield Rd.
Wheaton, Illinois 60189
Let's be friends on Instagram.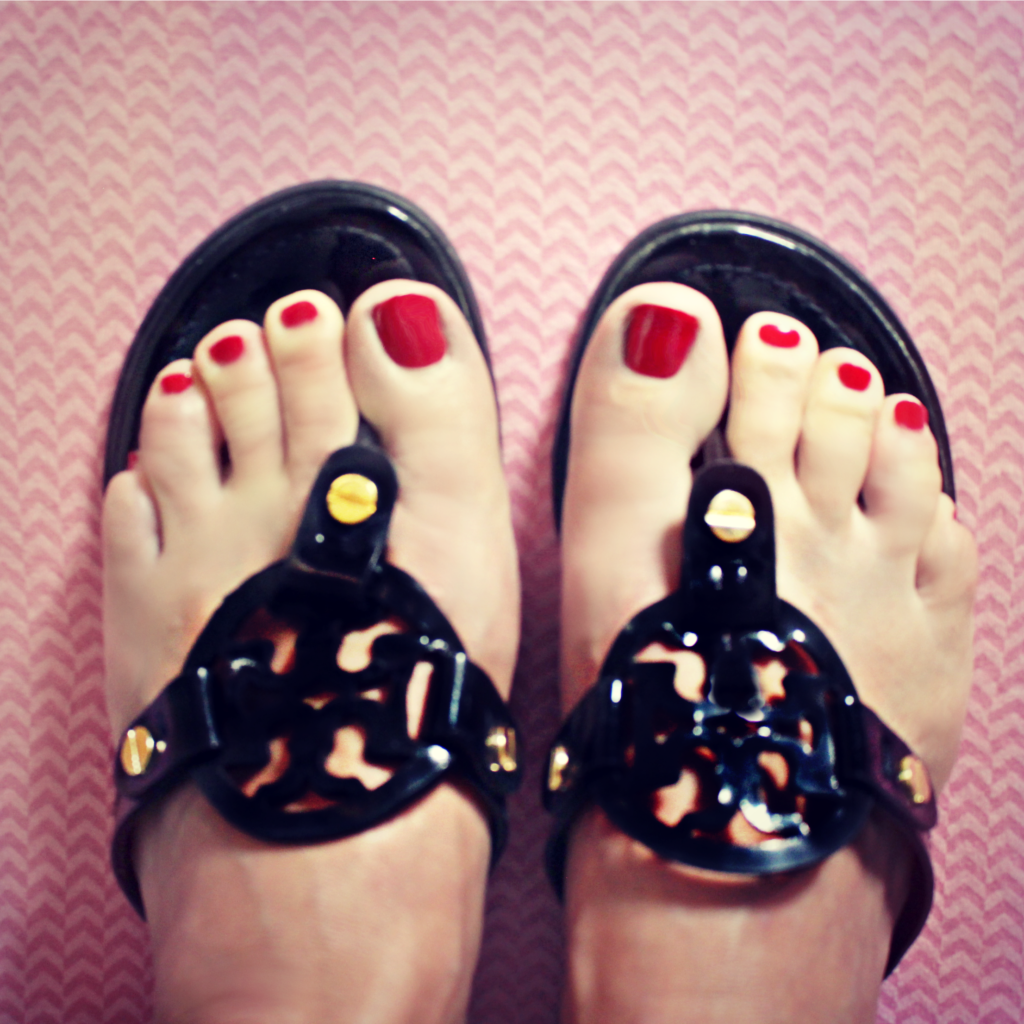 PIN THIS FOR LATER . . .