Louis CK and Pamela Adlon's Better Things on FX is not a family show. It is rated Mature and is only for Moms and Dads who are living "real life" parenting and need a hilarious and raw show to identify with. I have two kids in their 20's and one in 8th grade. I have spent YEARS in the trenches of teenage issues and crazy parenting challenges that have aged me beyond belief and broken me down to a brittle shell of the perfect parent I wanted to be. (okay, so that might be a tiny bit over dramatic but I am just so tired and need a break!!!)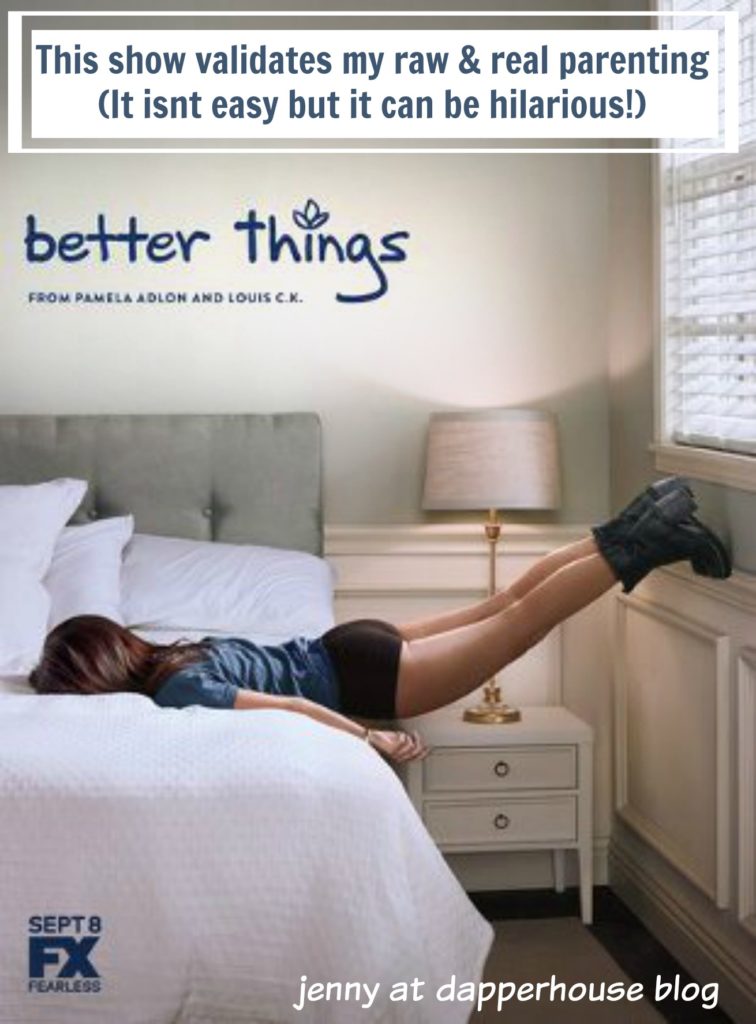 I consider myself a fun mom trying my absolute best. I try to instill good values, encourage high expectations and enforce fair rules. This has made the battles in our home furious and often as the teens fight to express their own beliefs that are very different from mine. I can totally relate to this show Better Things and the main character played by Pamela Adlon. In the pilot episode I watched, she actually had the exact conversation with her daughter that I have on a weekly basis with my son about brushing teeth!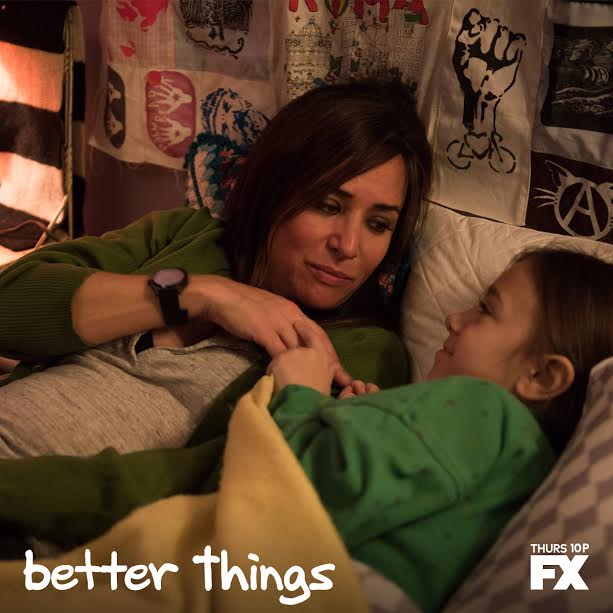 Her and I have very similar personalities in that we get right down to the realness of life and we are trying our best to hang in there to find a balance of providing discipline from a place of intense love.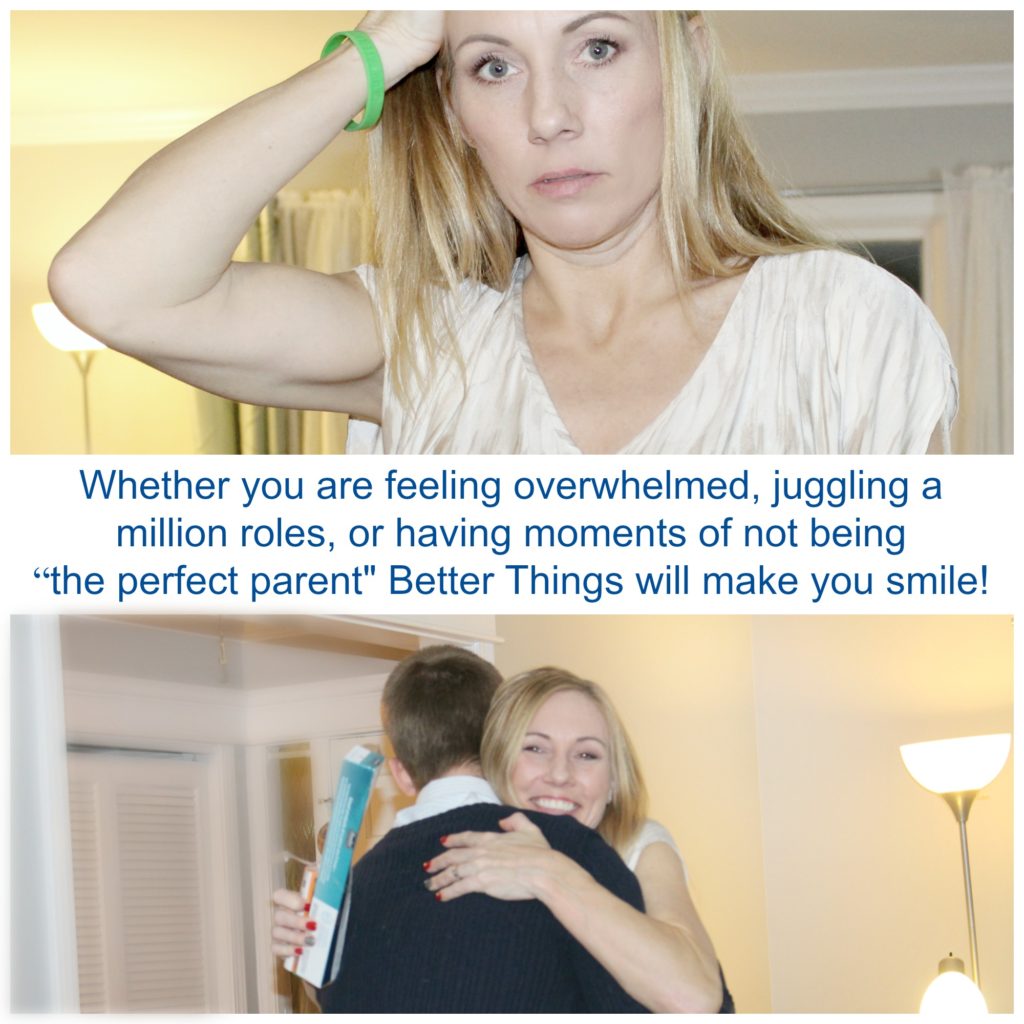 I know that this show Better Things is going to be a favorite of yours. Whether you are a parent of teens or a parent of kids who are challenging your sanity and strength, you will need this outlet as comedic relief and validation! I just hope that you can find 30 minutes of privacy from your kids to watch it- ha ha.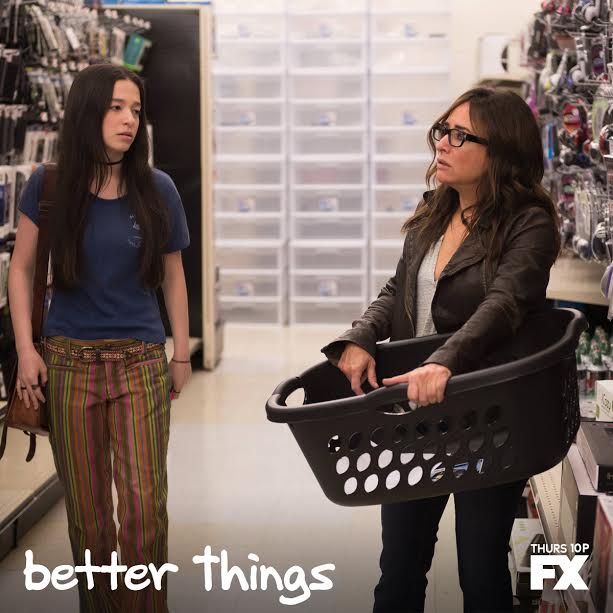 Whether you are feeling overwhelmed, juggling a million roles, or having moments of not being "the perfect parent" Better Things will make you smile!
Now for the Giveaway!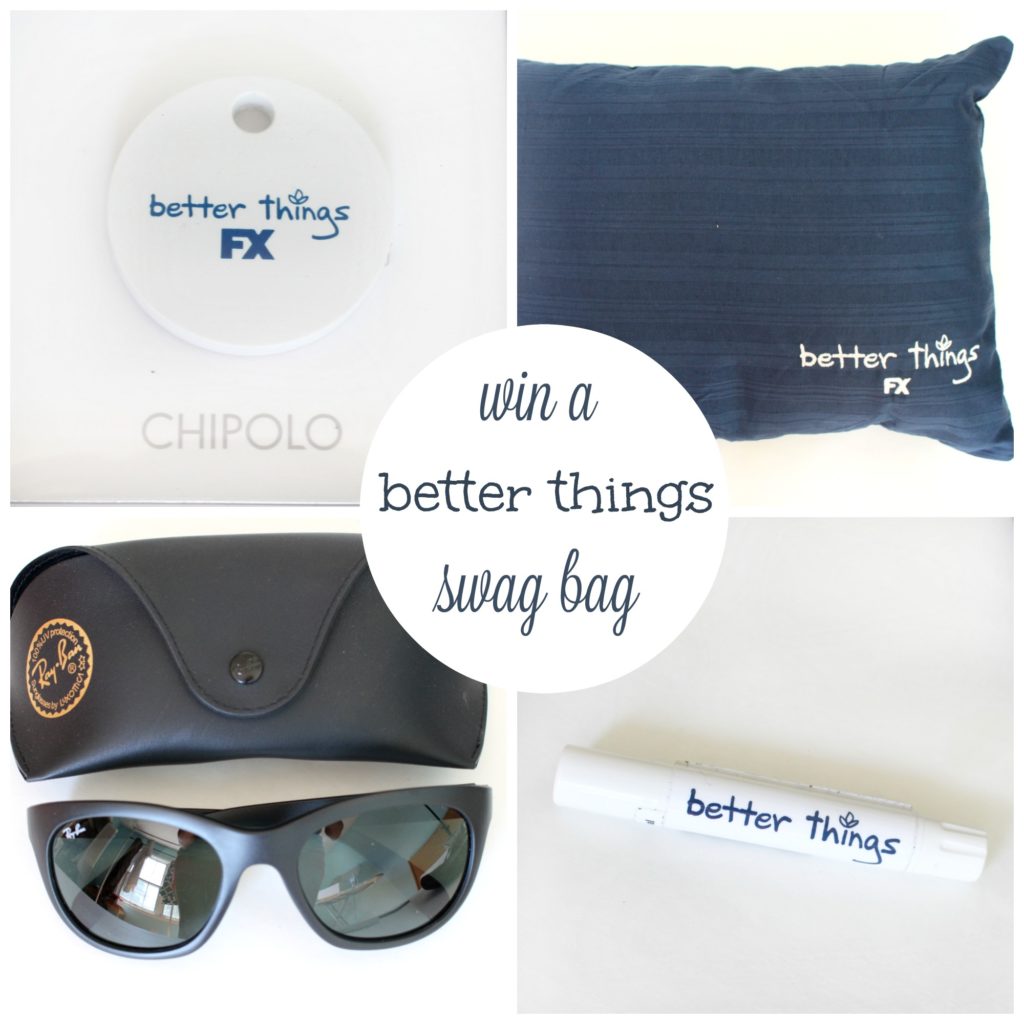 Enter to win a Swag Bag from Better Things and if you win, I will send you one! All you have to do to enter is leave a comment of a funny or crazy part of parenting from your own life. Share a "funny or not-so-funny" parenting moment with us!
The gift baskets will contain
• Ray-Ban Sunglasses
• Chipolo bluetooth keyring
• Leather Clutch for mom's things
• Emergency Beauty Kit
• Hypoallergenic travel pillow
• Ultra-Soft travel pillow protector
• Essential Oils Blend Mini
• Skinny Lip Balm
• "Credit Card" Mints
Leave a comment below for an entry to win. Leave your name and email address. Must live in the continental US and be 18 years or older to win. Can not ship to P.O. Boxes. Void this giveaway where prohibited. Ends September 29th at 10 pm CST.