*The prizes in this giveaway were purchased by jenny at dapperhouse with the exception of the Pacifica items which were provided for this event.  Opinions and content belong to jenny at dapperhouse.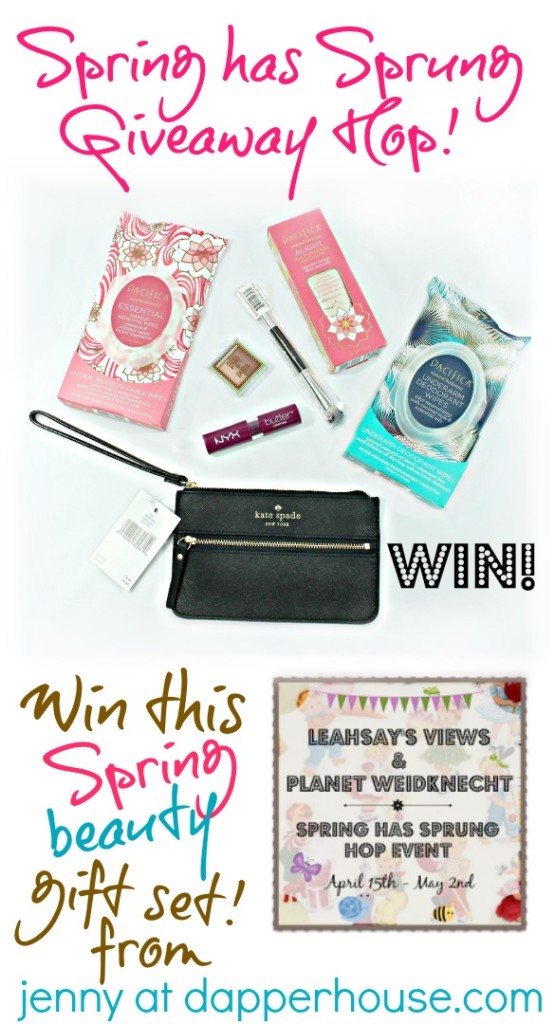 Welcome to the Spring has Sprung Hop Event! If you are not familiar with a Giveaway Hop you are in for a HUGE surprise! This is where a group of bloggers get together and offer a whole lot of amazing giveaways for you to enter for a chance to win. There is a list of blogs at the end of this post. You can click on the links and go find out what each blogger is giving away and decide which prizes you may want to win. Enter as many or as few as you like. I hope that you enter to win my prize!
I am so excited to be teaming up with some generous and fun bloggers who are hosting this annual event:
LeahSay's Views   &   Planet Weidknecht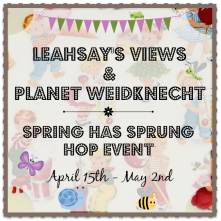 I have put together a Spring Beauty Gift Pack worth over $140! 
Kate Spade wristlet in black $65
Pacifica Underarm Deodorant Wipes $7
Pacifica Make up removing wipes $7
Pacifica Alight BB Cream light $16.00
NYX Butter Lipstick in "hunk" $6
Crown eye shadow & crease double sided brush $25
Pixi by Petra Apricot Glow Dual Shadow $15
Good Luck to you!