Our little man Reese is a red chihuahua who we rescued as an adult dog. He had been mistreated and removed from his previous owners and taken to a no-kill shelter where he lived for 8 months before we found him. Chihuahuas are temperamental and aggressive by nature, but his past issues with abuse and trust made him very crabby and nippy. No one wanted to adopt him with these issues so we rescued him and have been spoiling him ever since. His moods are unpredictable at times, but he is the mascot of our family and the love of our lives.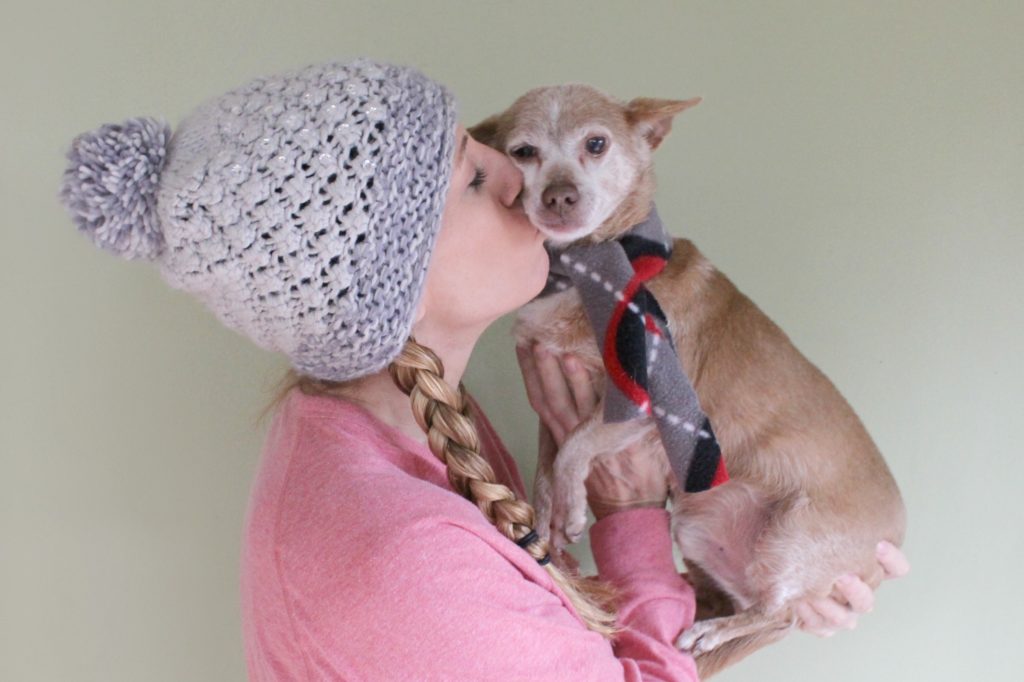 Did you know that chihuahuas can live from 12 to 20 years! We think that our dog Reese is around 10 – 12 years old so we still have many years to enjoy life with our little old man. Making the best choices with his health and his hygiene prolong the time that we have with him. 2018 is going to be another fun year with Reese so we added  Milk-Bone Advanced Care from Target into our pet care routine. This line of products has treats with added benefits to help ensure a lifetime of health and vitality for our dog Reese.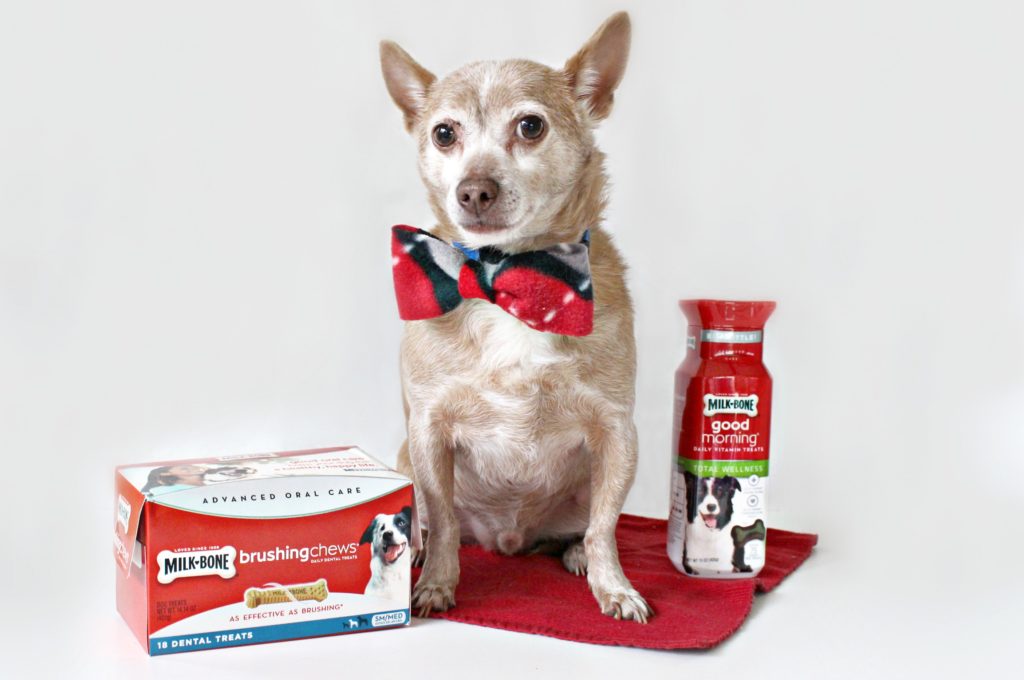 These Good Morning Daily Vitamin Treats are in Reese's daily routine now because they provide him with a specially formulated blend of nutrients that are not found in most dog foods. Real chicken is the #1 ingredient and there are no by-products, artificial flavors or preservatives.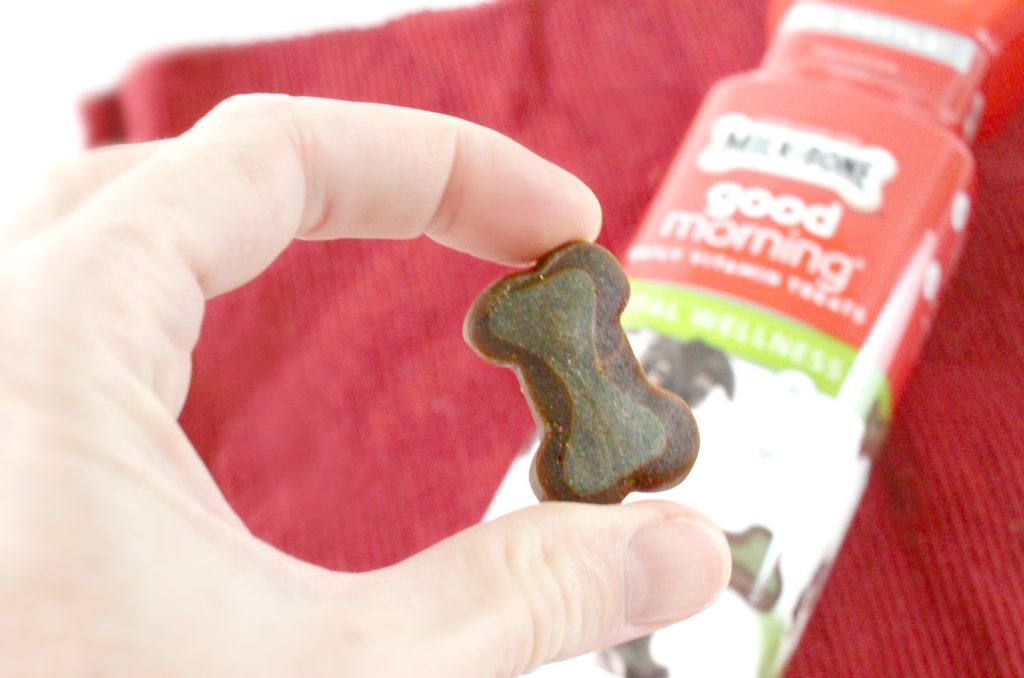 It makes me so happy knowing that our little man is getting the same nutrients that my family gets each day with omega-3 fatty acids and antioxidants to support his total body health. As Reese continues to age he will benefit from the digestion support, immune boost, heart strength and brain health that these Good Morning Daily Vitamin Treats provide.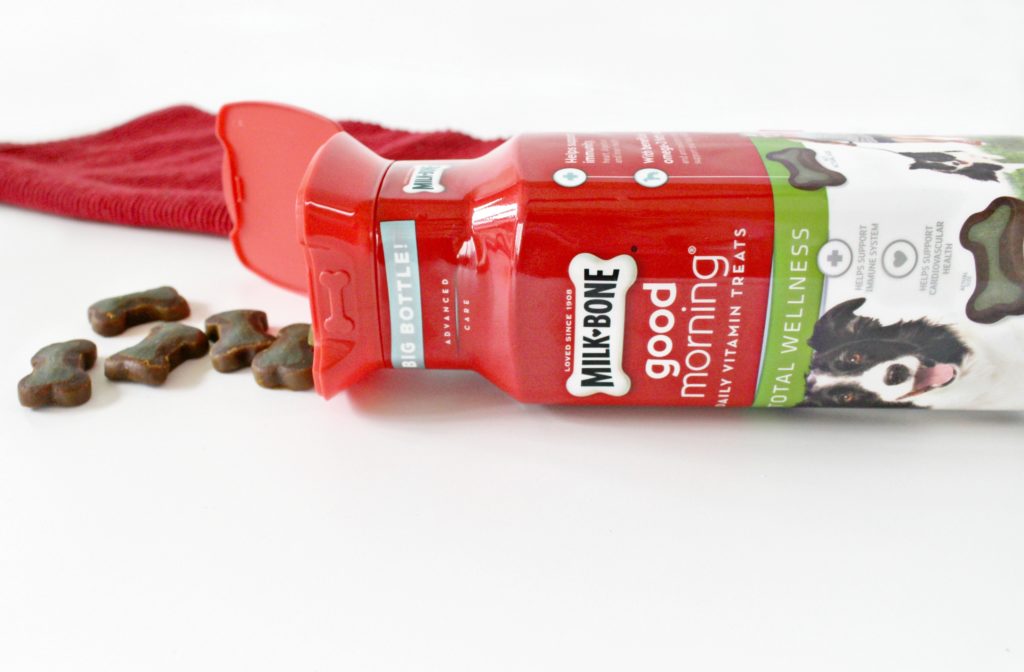 Another new addition to Reese's daily routine is the Milk-Bone Brushing Chews Daily Dental Treats. There is no way that Reese would ever let us get close to his mouth so brushing his teeth is totally off the table for him. I am confident in relying in this advanced oral care from Milk-Bone to fight tarter build up and bad breath not to mention that they are fortified with calcium to keep his teeth strong too!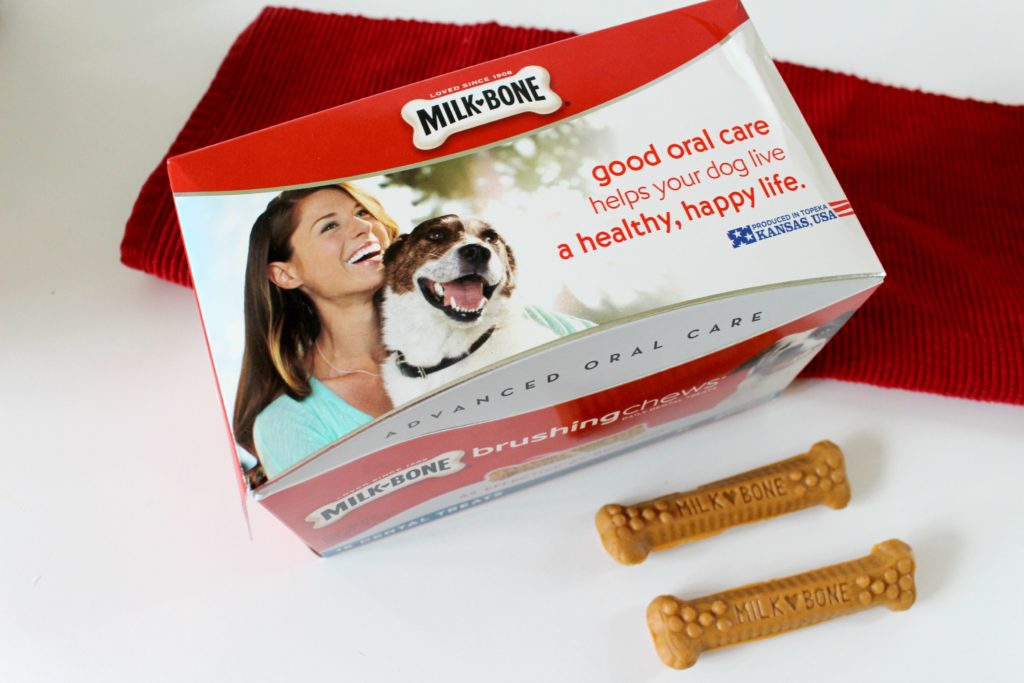 These Milk-Bone brushing chews are as effective as brushing so we can feel good about Reese getting what he needs each day to keep him well with oral care.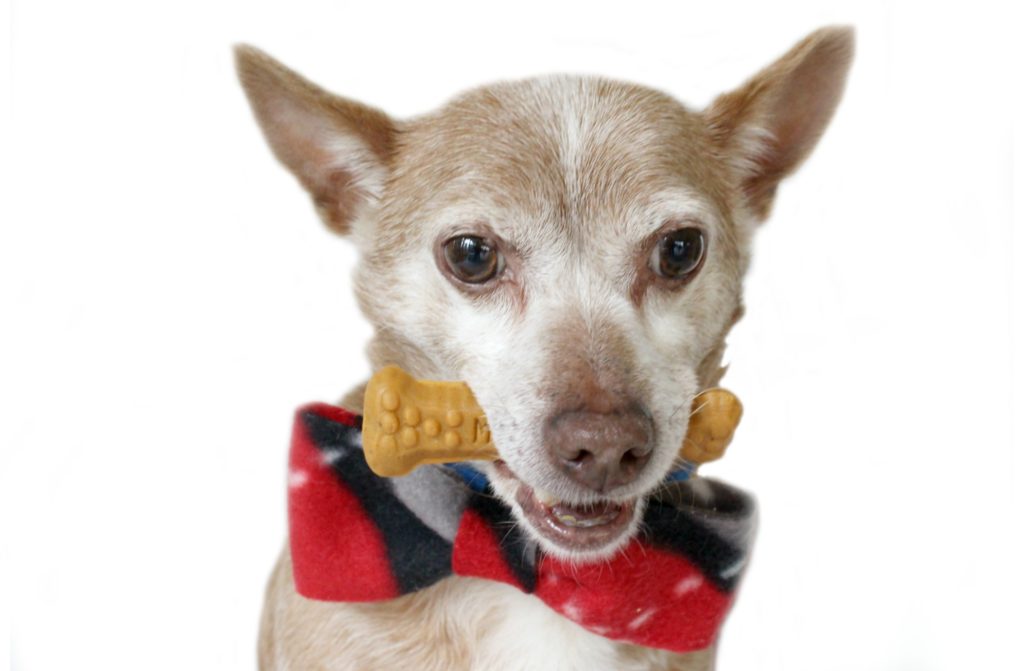 (I also LOVE the packaging these come in. They have a resealable pouch that keeps them totally fresh for Reese!)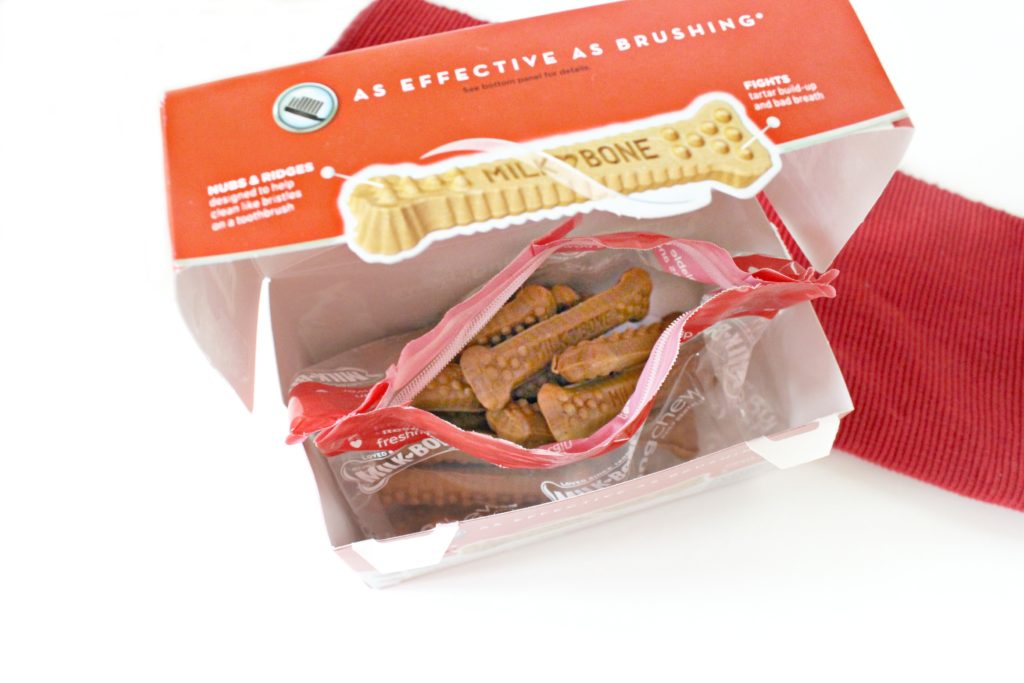 Another way that we are ringing in New Year, New Reese in 2018 is by giving him a wardrobe update too! Being a DIY-er I made him a new bowtie for his preppy handsome look and a scarf for his casual chilly weather look. (Isn't he adorable??!!! My handsome guy!)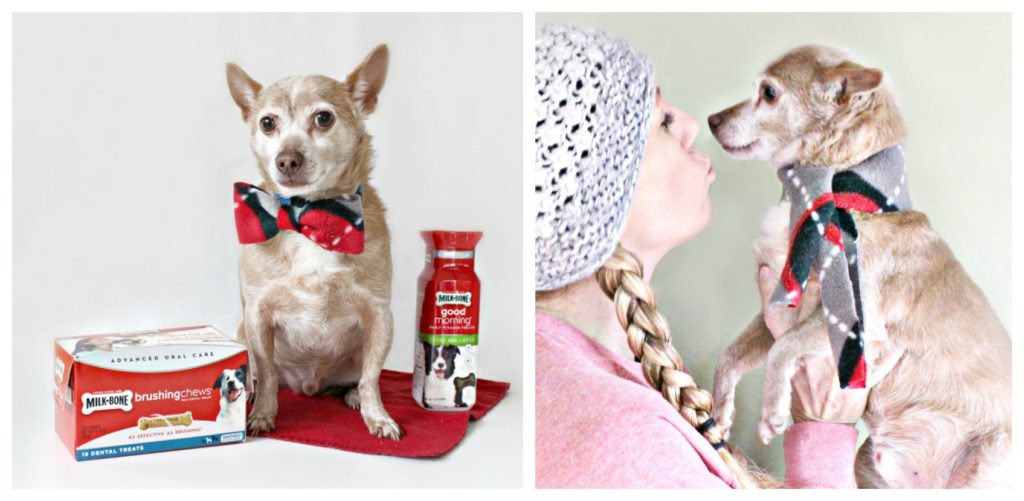 I hope that you are as excited as these products as I am so that you can ensure that your best doggie friend will lead an active and wonderful life with the Milk-Bone Advanced Care Line.
You can pick these up at your local Target in the Pet Care section and get a 10% off Cartwheel offer as well!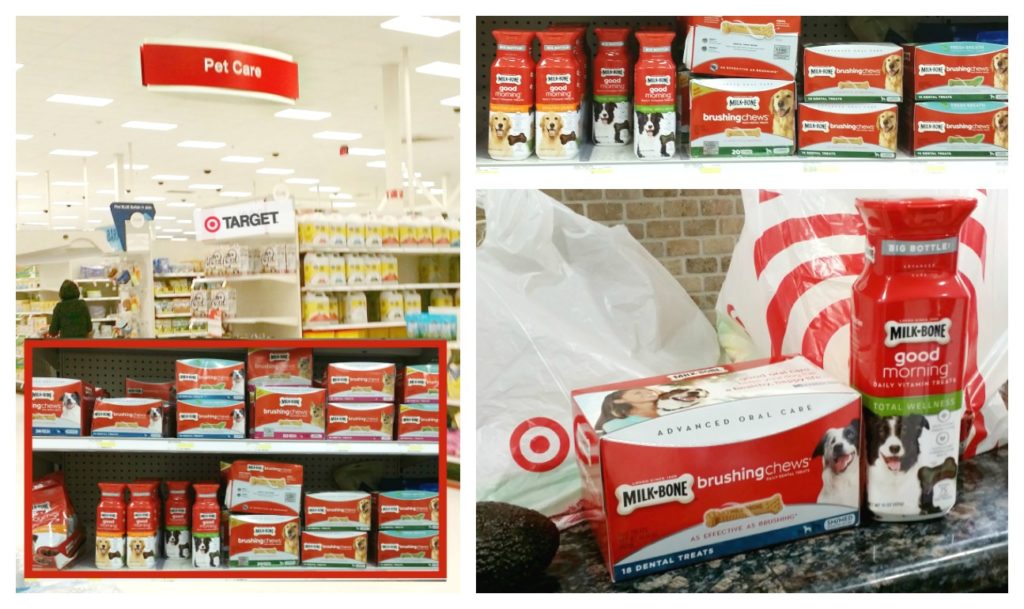 Pin this for later. . .