*This is not a sponsored post but does contain affiliate sales links.
ThePartyWorks online store is a mecca of savings madness and cute overload. If you want to throw your child the best party ever and do it cheap and easy, then I encourage you to head over there and check out what they can do for you. They have costumes, cake decorating supplies and more. And not just birthdays, but all sorts of themes!
They have a deal that runs to the end of May where you can get $5 off when you spend $55.
And, There is another offer for FREE Shipping on orders over $35 dollars if that works better for your budget. Have fun planning your party!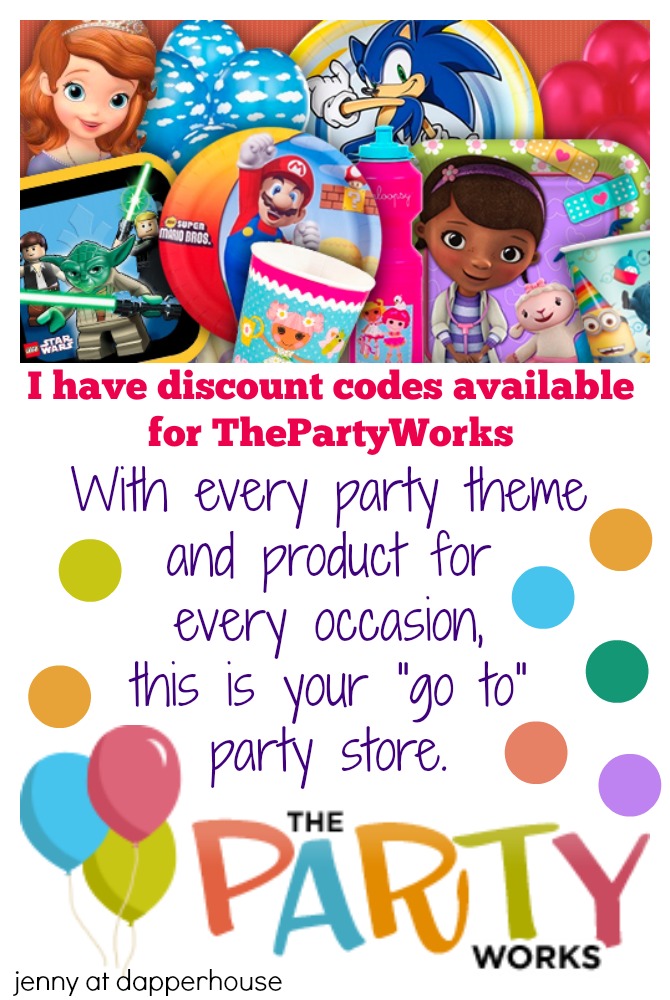 Just click and have it delivered right to your door!!!
What party are you planning right now?