*This is not a sponsored post. Opinions and content belong to jenny at dapperhouse.
I have always listened to a wide variety of music rather than one particular genre. I like so much music that it is impossible to start and finish a list, especially when new and incredible music is coming out every single day!    I still like so many genres of music and thank God for technology so that I can listen to anything that I am in the mood for at any moment. . . but here are some songs that I have on my ipod right now that are a soundtrack to my summer of 2015.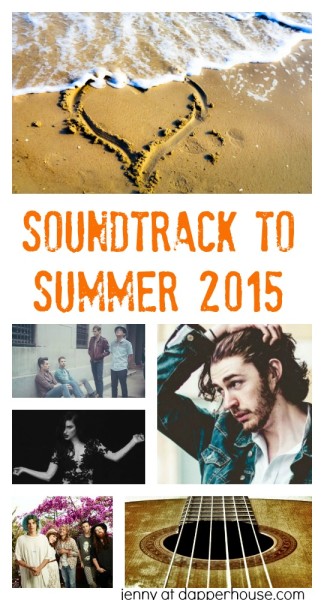 Everything Joywave 
Everything Alabama Shakes 
Everything Hosier
sElf – Runaway
The 1975 – Chocolate
Day Wave – Drag
Gentlemen Hall – Sail Into the Sun
Banks – Beggin for Thread
Saint Motel – My Type
Foster the People – Coming of Age & Houdini
Big Data – Dangerous
Grouplove – Tongue Tied
Sir Sly – Floods
The Griswolds – If You Want To Stay
I also love and listen to the mainstream music from Ariana Grande, Chris Brown, Drake, Lil Wayne & Jason Derulo.
What music, artists and songs are you loving this summer?
Share with us in the comments below.