This is a fun and educational activity that you can do to spend quality time with your child. This is a multi-media project broken down into 4 steps that help your child end up with one amazing masterpiece. Many busy mom's have limited time each day with their little ones, so you can complete this project a little bit each day and have it done in time to celebrate ST. Patrick's Day! Art with your child is a relaxing a fun way to make memories.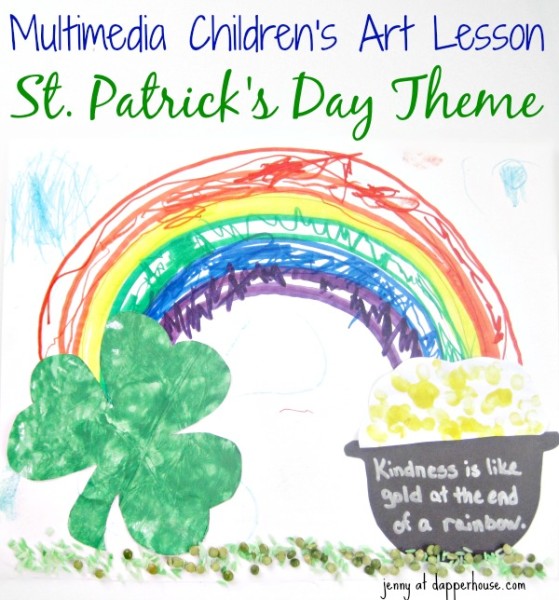 For the entire project you will need:
1 – heavy weight white paper (I used a piece of poster board)
2 – light weight white paper
1- black construction paper
white glue
glue stick
scissors
green paint
yellow paint
paint brush
clear plastic wrap
markers, crayons & colored pencils in rainbow colors
metallic sharpie or paint pen to write on the black paper
*Each step has a list of specific supplies.
*Bookmark this main page then click on each step:
STEP 1  Eric Carle Inspired Shamrock Art
STEP 2  Rainbow (Color Wheel) Order and Fine Motor Control
STEP 3 Discussing What is Really Important with your Child                                            (Pot of Gold at the end of the Rainbow)
STEP 4 Collage with Dry Beans and Putting it all Together
GO TO STEP 1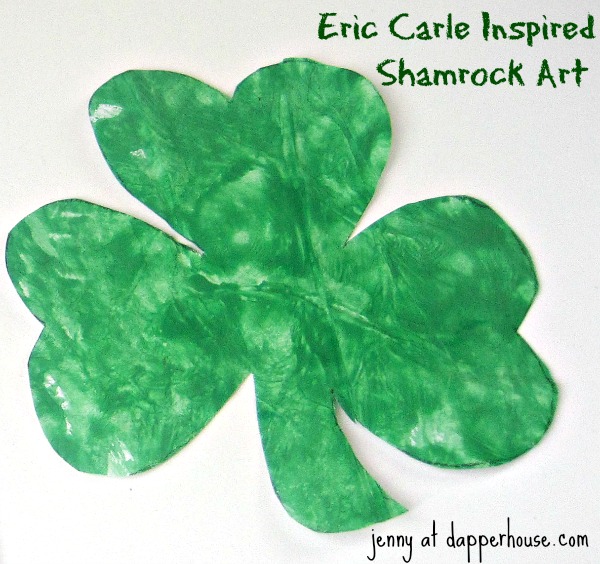 GO TO STEP 2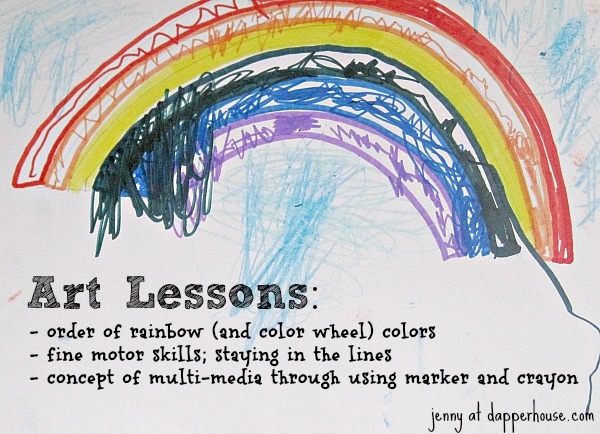 GO TO STEP 3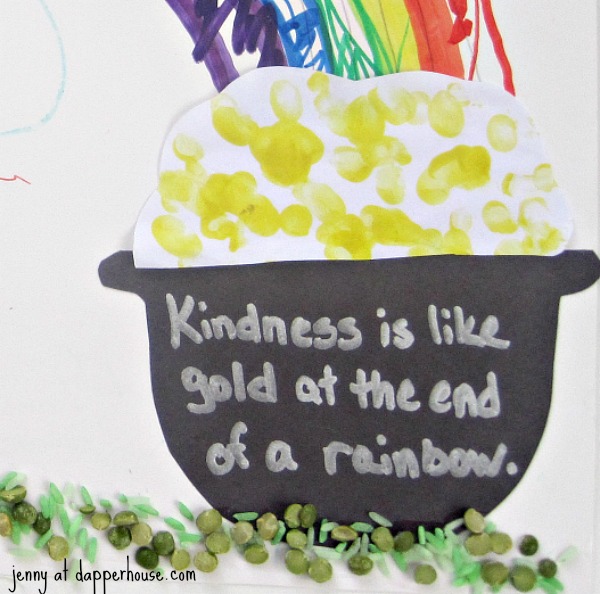 GO TO STEP 4