Memorial Day weekend was a peek into the long summer days ahead. We had so many neighborhood children over at our house playing for more than 5 hour stretches and it was a blast! Luckily we were testing out some of the hottest new toys for kids and boy-oh-boy did they get tested! When I was little we played Cops and Robbers and hide-and-seek.  Thirty-some years later my children are playing The Hunger Games. They take all the "weapons" and put them in a big pile (the cornucopia). The children stand back and form a circle around the pile (just like in the book/movie). As soon as the horn sounds, the kids run to the pile and grab weapons of their choice, then run to hide. They form alliances, create strategies, and exercise for hours and hours at a time. Here are some of the super fun, new toys that will be keeping them happy and active this summer.
The  Hog Wild Toys 'Atomic Shield Popper' uses foam balls that fire through the center of the clear shield for ultimate strategic protection.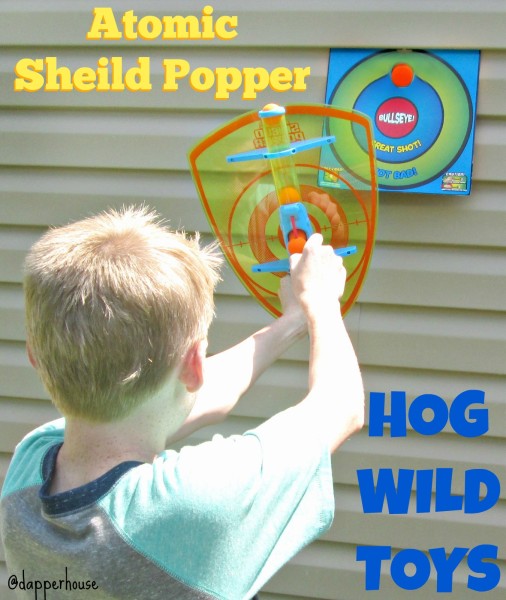 The balls are loaded through the top and then released with a pull back foam hammer action that sends them flying up to 40 feet. (Ages, 4+, $19.99)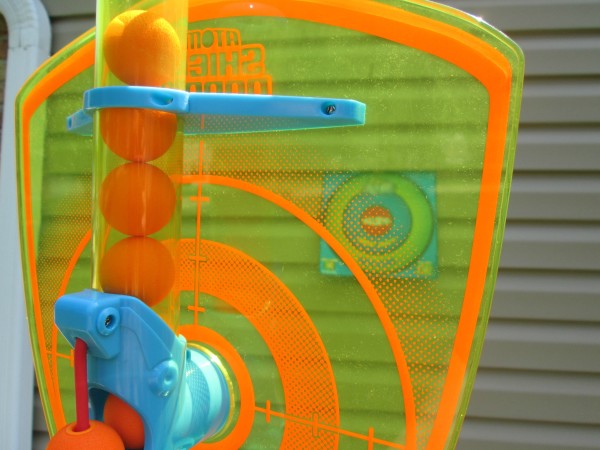 The Zano Bow is a new compact bow and arrow combo for younger kids that shoots mini arrows up to 30 feet. You get a target and Zartz arrows so kids have a complete archery set that is safe and "parent-approved". Use them indoors on crummy weather days or outside for fun in the sun.  (Ages 4+, $9.99)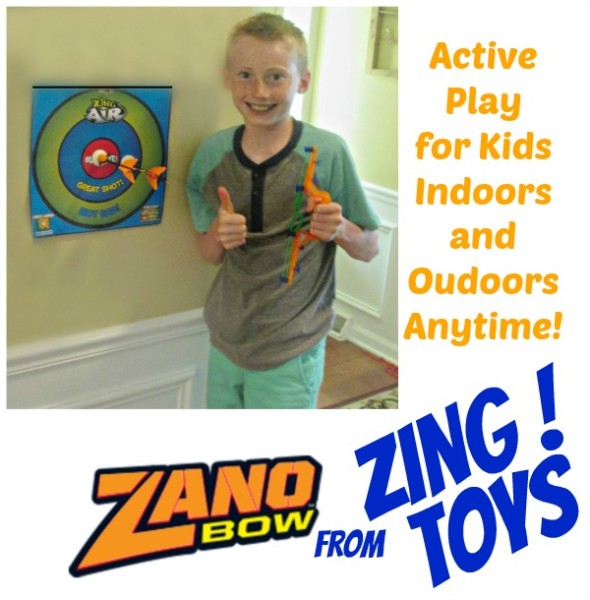 The X6 – just named to TTPM's Summer Playlist of Hot Toys – is the first ever auto-rotating, X6 Zoom Rocket from Zing!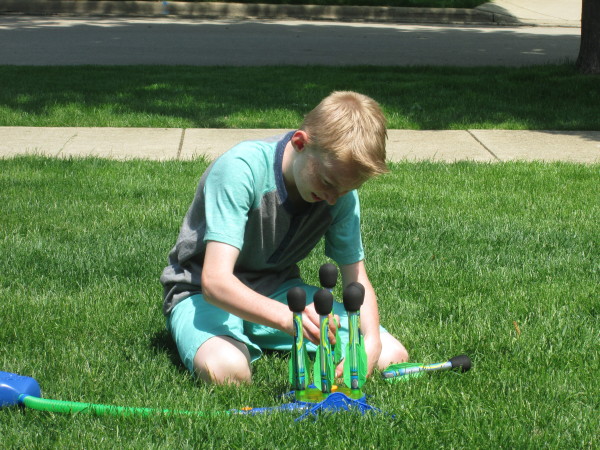 The 6 soft-foam rockets can be shot up to 100 feet in the air in in a rapid fire. No batteries required for this one because the air launching is powered be stepping and jumping on the launcher to create a blast of air that sends the rockets soaring into the sky.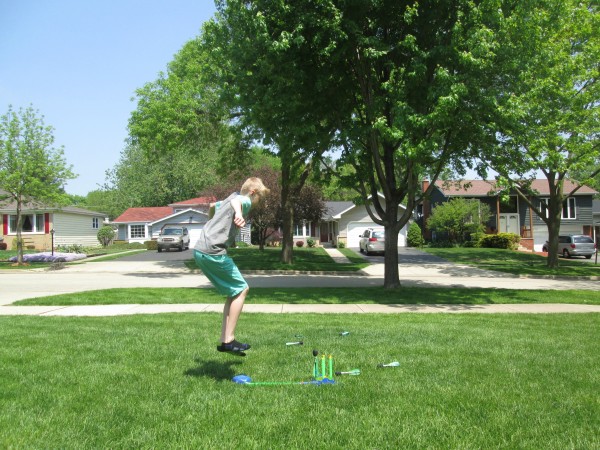 The kids were able to get the rockets SO HIGH and then made a game of trying to catch them on the way down. (Ages 8+, $24.99)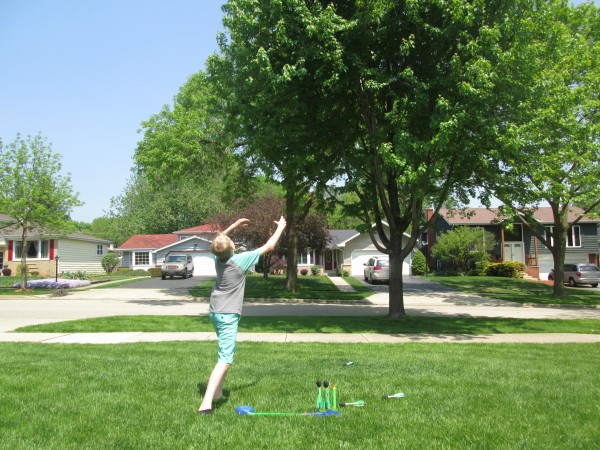 Your kids will put down the electronics and have a blast being active with these award winning toys. Check here to enter your zipcode and find a store near you. You can also follow the fun @HogWildToysLLC and on facebook.  You can visit Zing Toys  to get their outrageously cool kids toys for non-stop action play indoors and out.
See my review of the Zing Toys Air-Huntress Archery Set.
*I received these toys for review purposes and my son (and the neighbor kids) loves them. As a parent I believe that these toys are durable, affordable and fun. My opinion is my own and not influenced by outside sources.