Pretty in Pink Matching Game for Girls
No matter what the age, kids love to play games and the classics are often the best. Whether you have a girl in elementary school, a tween or even a teen, she will love being challenged with these trendy prints that are oh so cool, but today we are focusing on a way to spend some quality time together with your teen girl. I will show you how to make this pretty in pink, fun, matching disks game. (Color obviously has no gender so feel free to make this for your boys as well!)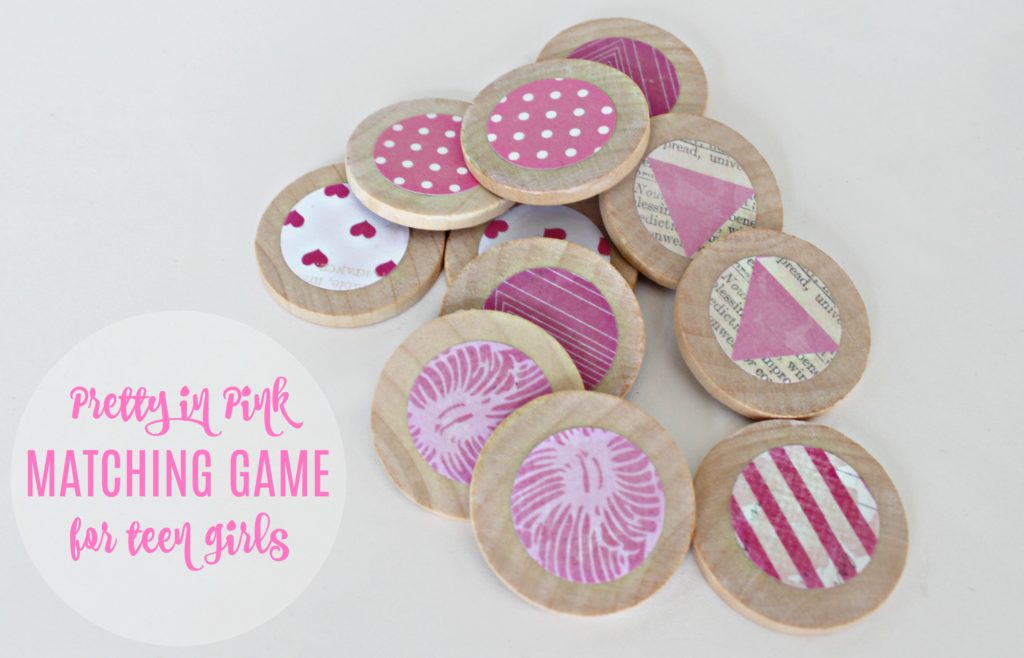 Supplies:
6 different scrapbook paper prints in shades of pink

6 wooden disks 1 ¼" wide

A circle craft punch that makes 1" disks

Modge podge

Paintbrush
Instructions:
Step 1. Use the circle craft punch to cut out 12 circles. You must have two identical circles from each sheet of scrapbook paper so that they are a matching set.
Step 2. Use the paint brush to brush a layer of Modge Podge onto one side of the disks.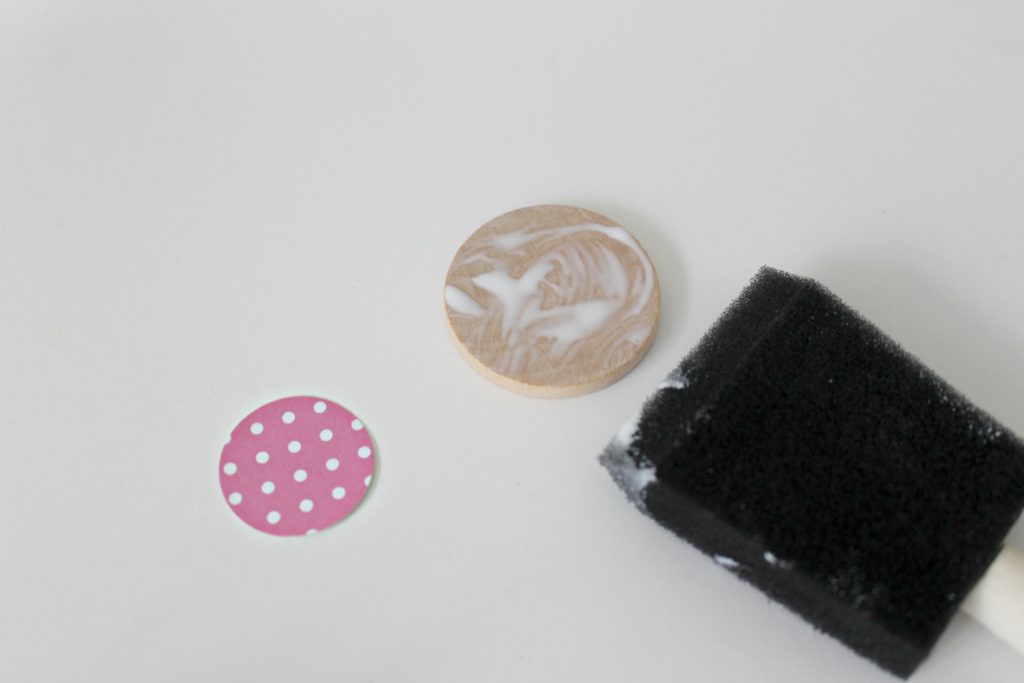 Step 3. Add the circles to the center of the disks (make sure they are centered and that the edges are flat to the disk.)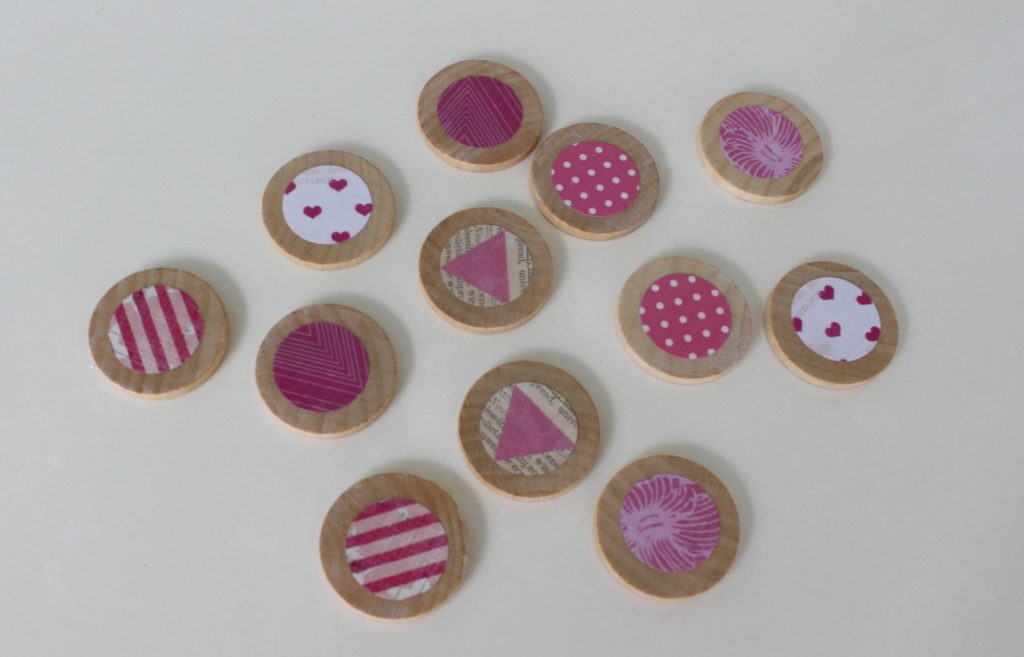 Step 4. Let the disks dry for about five minutes (until the glue becomes clear) Then add a generous coat of Modge Podge to the paper circle and the disk to create a seal over the entire surface. Let dry completely.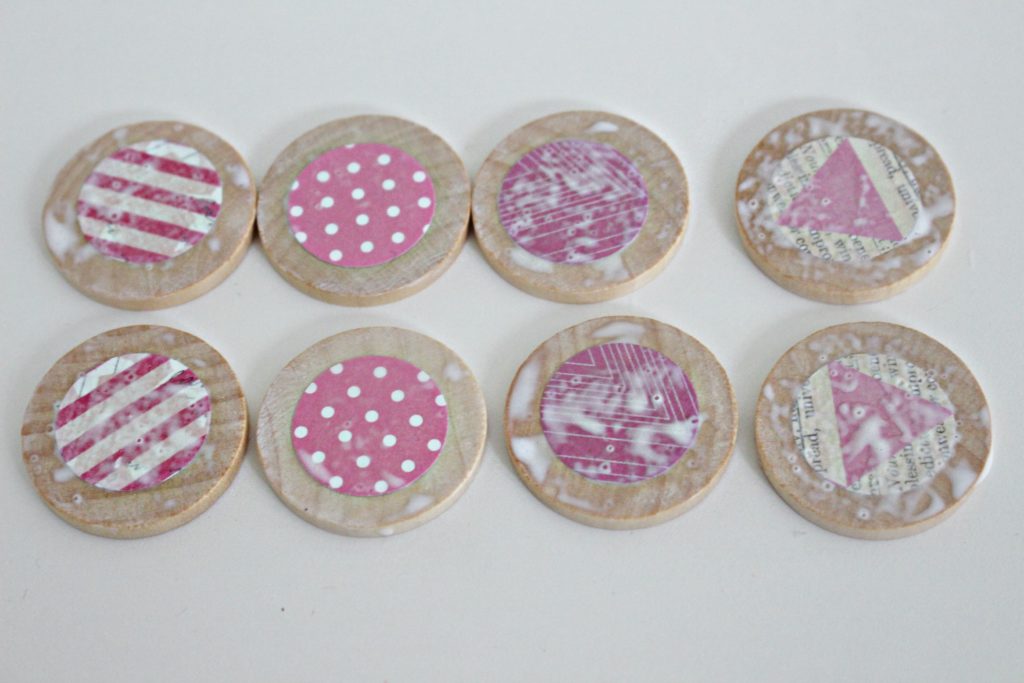 Step 5. Turn the disks face down and mix them up.
Step 6. Arrange the disks into 4 rows of 3.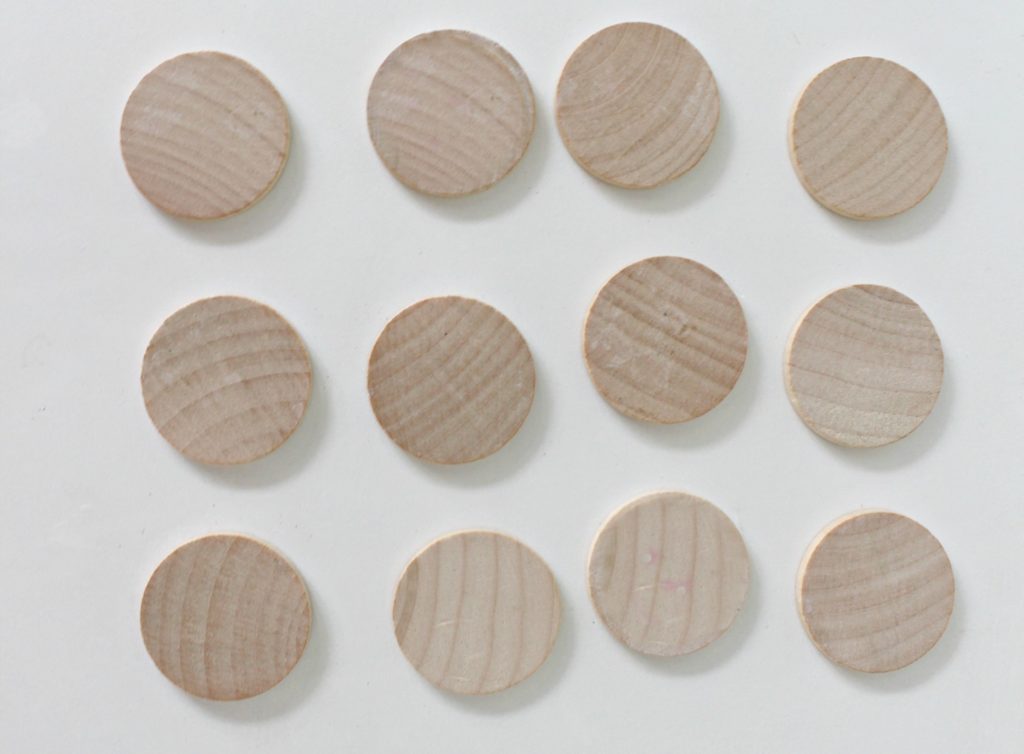 Step 7. Take turns flipping over two disks at a time until you get a match.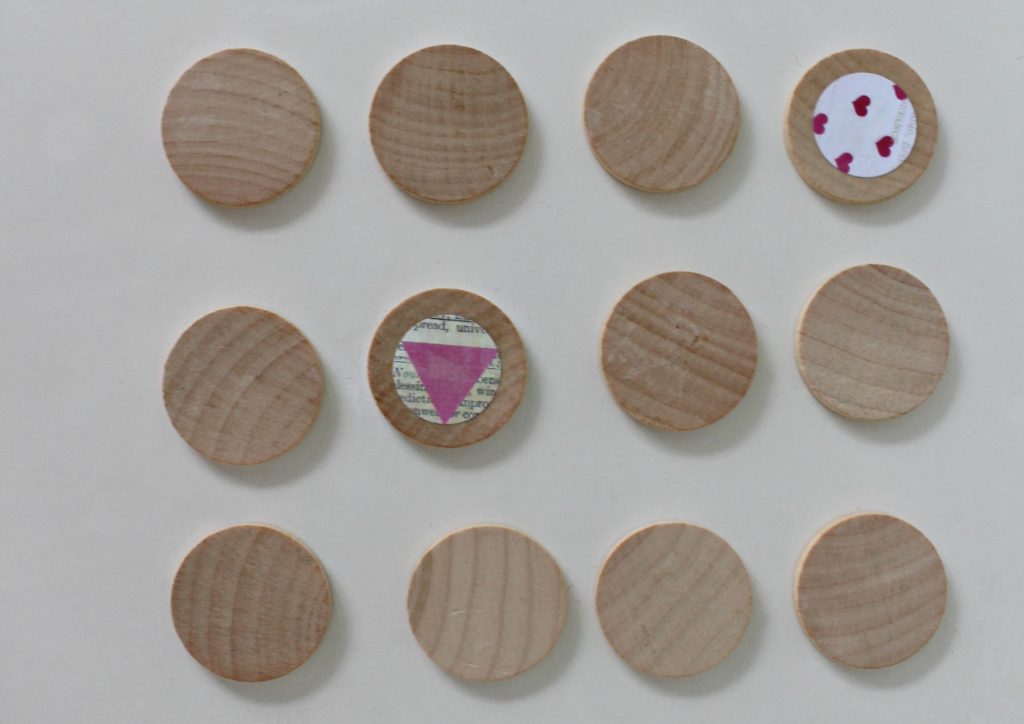 Step 8. The person with the most matches wins.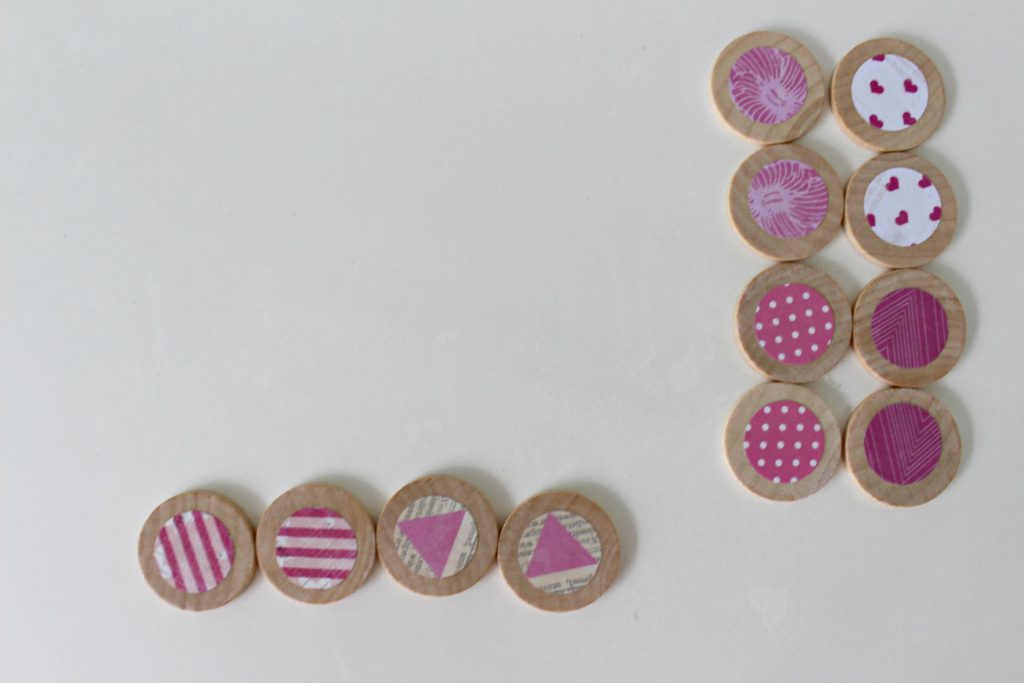 Step 9. If there is a tie, play again!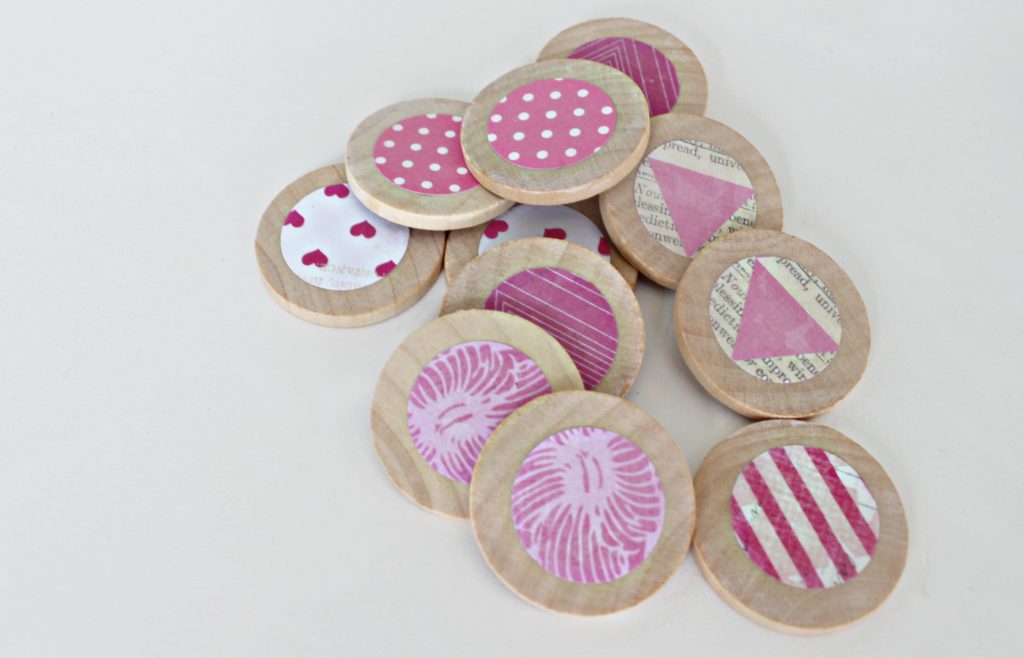 Pin this for later. . .