I love companies who generously offer rewards for using their products, and when those rewards are for products you regularly buy all year round. . . its a beautiful thing! Most if us have similar goals for the New Year; to be more organized and save more money. So on a trip to Walmart yesterday I picked up a stack of greeting cards from Hallmark for some upcoming birthdays. I stay organized by stocking up so I have them ready to send. I save money because the Value Birthday Cards at Walmart are .47 and .97 cents and because I claim my Hallmark Rewards online. The cards are always exactly what I am looking for with the perfect theme for each person on my list. I also choose Hallmark brand cards because it shows the person getting the card that they are worth the very best. There is so much to celebrate with these Hallmark Cards from Walmart.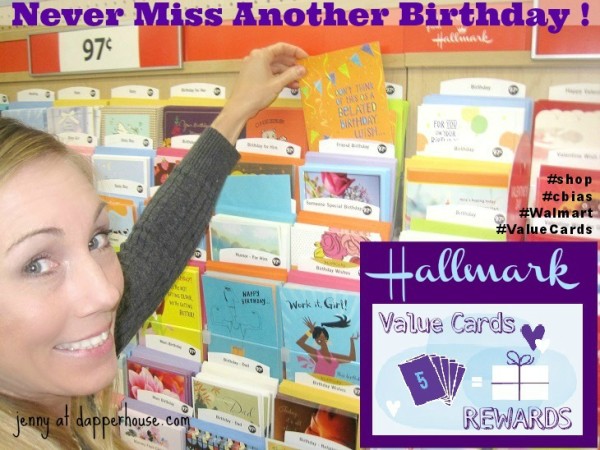 Their selection is outstanding and I can always find the perfect card for everyone on my list. Look at the trendy designs for kids! This one is my favorite for my nephew who LOVES robots.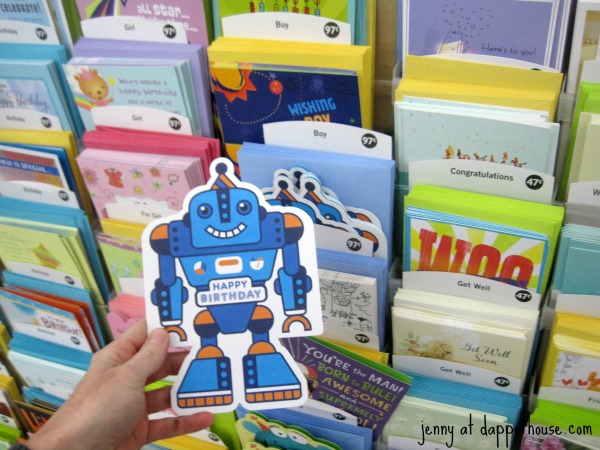 This card is for my daughter because the dog on it looks like our family dog and the card is humorous like she is!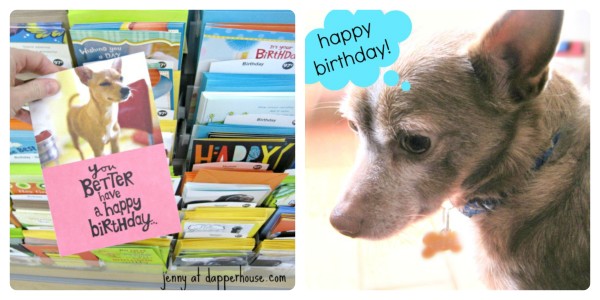 I love the designs on this card for DAD and he is going to love getting it.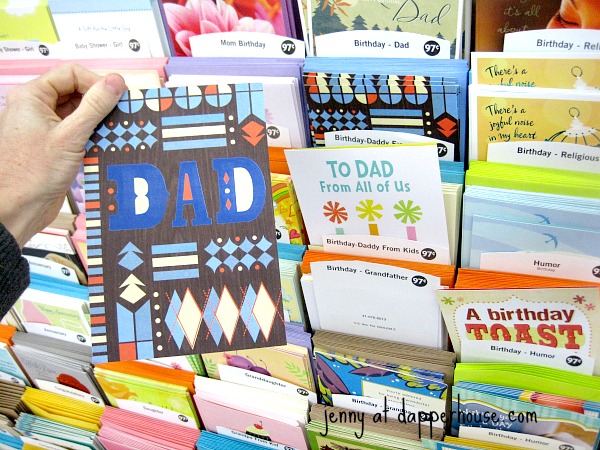 I like using Hallmark Rewards Program because I just log on, enter the numbers from the card UPC codes and earn my points, easy peasy. For every 5 greeting cards I enter, I earn another reward! They just keep adding up so quickly with all the family and friends I buy cards for.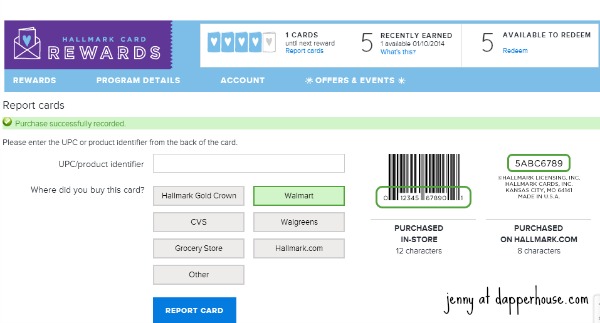 I recommend that you sign up like I did because you can EARN money back for buying and sending cards to the people you care about! And you can always find the perfect #ValueCards at Walmart.

Make sure you check out connectionsfromhallmark.com to sign up for Hallmark Rewards, and to see great content from other bloggers. Join in the #valuecards conversation on Twitter!
To see great content from other bloggers and to join in the conversation with us on twitter type in #ValueCards and jump on in!