Edamame and White bean HUMMUS. 
Why not Chick Peas? 
Well, being a vegetarian I eat a lot of hummus made with garbanzos, 
so I like this recipe
because it is something differently delicious! The spinach makes it even more healthy for a better lifestyle. It is also a fun and unique recipe to make for a gathering like family time, pot lucks, having friends over and more. Enjoy!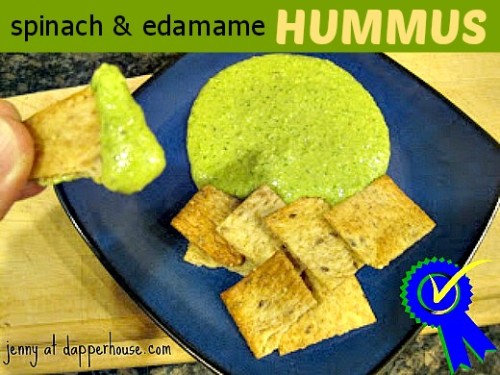 5 oz fresh spinach leaves
2 15 oz. cans of Cannellini Beans (drain liquid and set aside)
1 ½ c. edamame soy beans  (16 oz. frozen bag cooked and shelled)
1 tsp. freshly ground pepp
er
¼ – ½ c. reserved bean liquid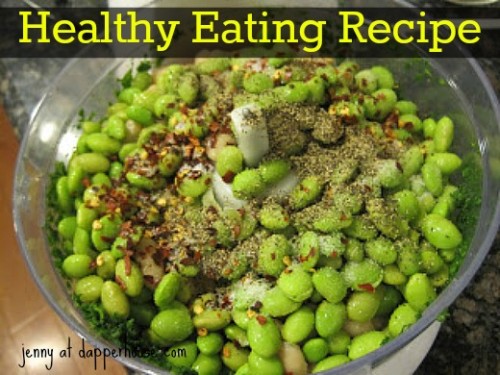 First take the edamame beans out of the pod.
They are also sold already shelled in the freezer section,
so you could look for those too.
You need 1 and ½ cups for the recipe which was a b
it more than one bag.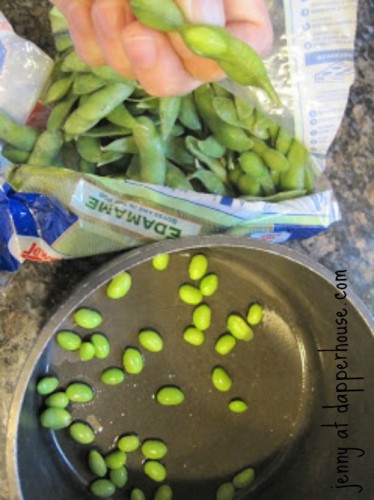 In the food processor, place fresh spinach leaves in first to get it them
broken down to be able to add the other ingredients.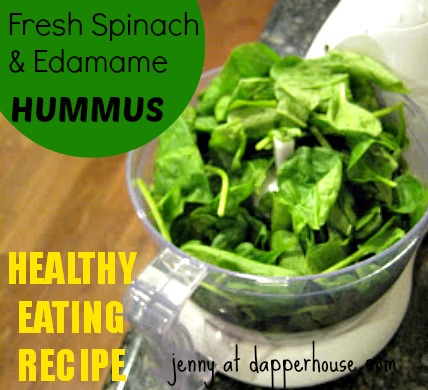 Then after draining the cannellini beans and setting the liquid aside,
add them to the spinach in the food processor …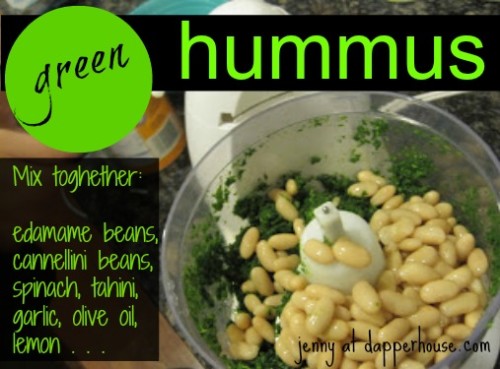 …and all the other ingredients; edemame, garlic,
olive oil, lemon juice, salt and red pepper and black pepper and tahini.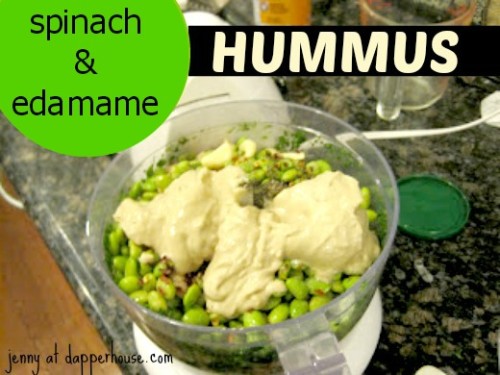 Process until thick and creamy. 
With the food processor running, add bean liquid
until it reaches your desired consistency.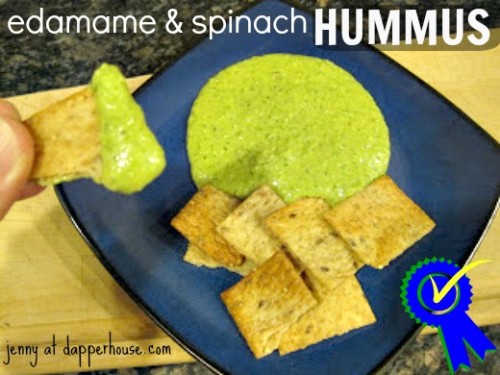 Chill for at least an hour or two before serving.  Overnight is even better.
Serve with pita chips or other dippers…but I love it on sandwiches
I had it last night for dinner over roasted potatoes.
This is a great protein to add to lots 
of things like many types of burritos,
 salads,
burgers, 
over chicken and rice…
you dont 
have to be
a vegetarian to LOVE it! 
Let me know if you try it and what you think!