My daughter Lindsey is very special to me. Her 23rd birthday was this past week and I wanted to do something that would make her feel as special and loved as I feel about her. It had to be special as well because it was her "golden" birthday! (She turned 23 on the 23rd). In a recent post I talked about how we both love the color turquoise and how we both have a passion for Marie Antoinette decor and fashion. I decided to recreate an Afternoon Tea Party Inspired by Marie Antoinette and surprise her on her birthday.  You can go here to see the photos I used to inspire me. Below are photos from the actual party I created for my daughter.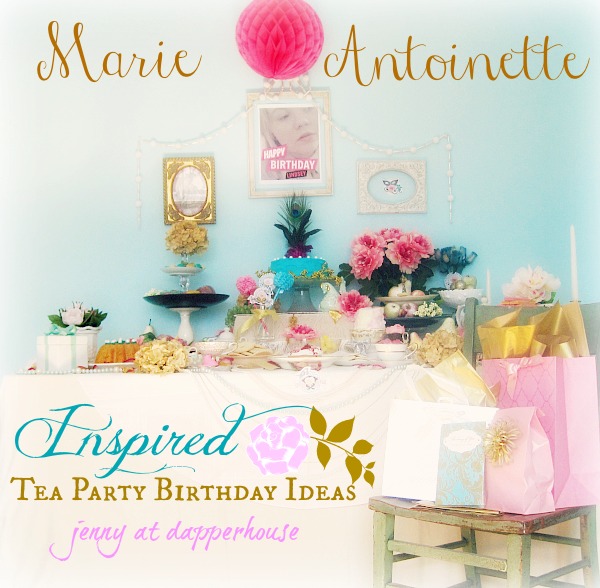 I kept the theme to shades of turquoise, pink, white and gold.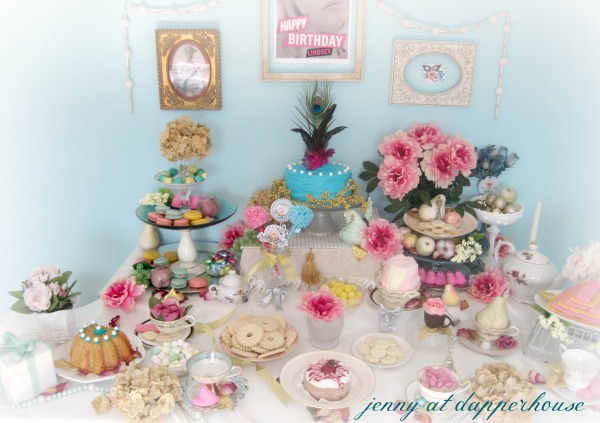 I used real rose petals on the table and a mix of fresh and silk flowers.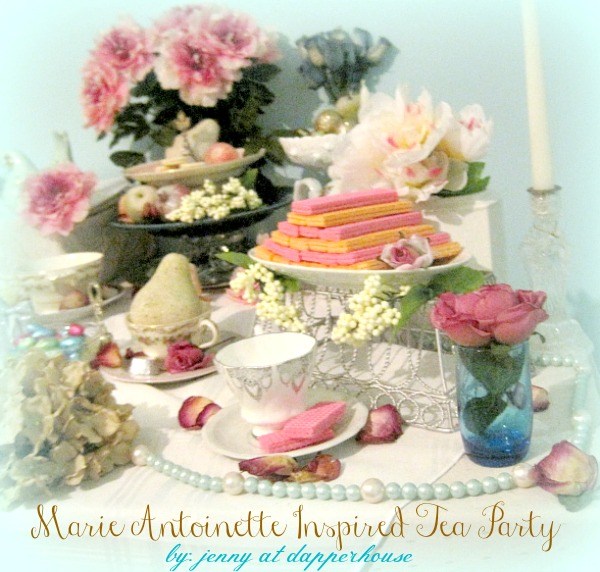 I used a mix of desserts, sweets and treats that followed the colors and theme of the decor. You can see cookies: wafer, shortbread and sandwich. You can see candies: foil wrapped chocolates, a chocolate cup with frosting rose, cotton candy and pink peeps!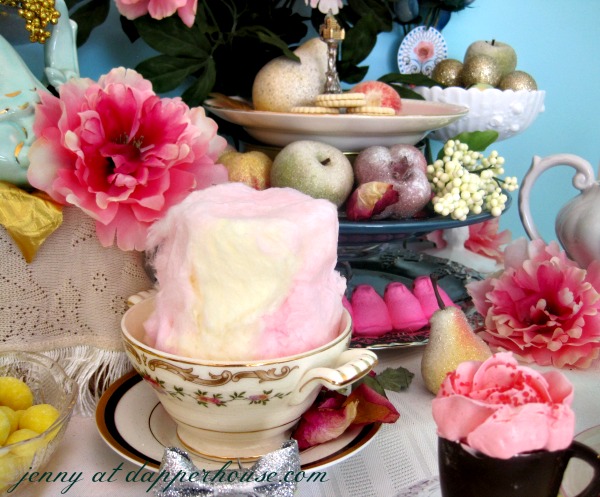 You can see cakes: the turquoise frosted birthday cake, a small spongecake sprayed with metallic gold food coloring, and a small strawberry cheese cake.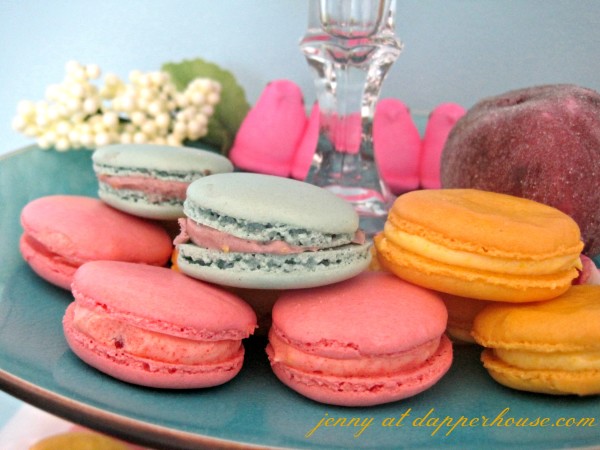 Certainly no Marie Antoinette inspired party would be complete without beautiful and delicious macrons.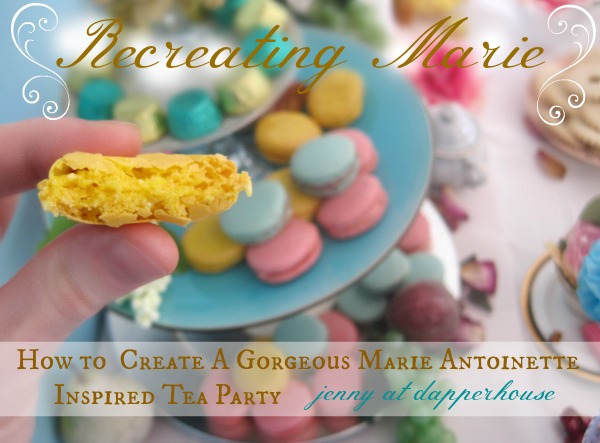 I had quite a bit of tea cups, frames, lace and vintage jewelry to use for decor.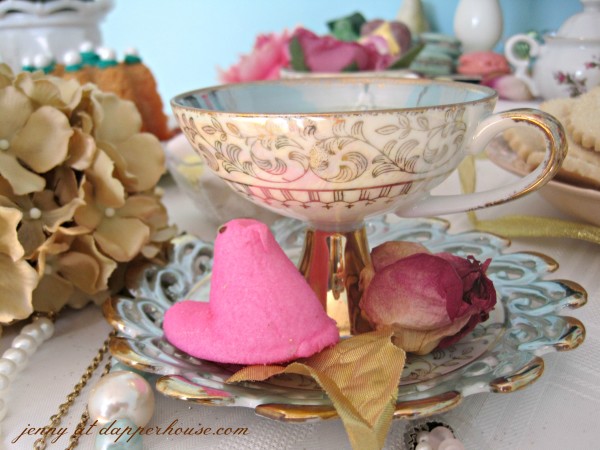 I also scoured the second hand shops and even the dollar store for the perfect pieces. You can see beaded fruit, gold foil leaves, pearls, ribbon and bows.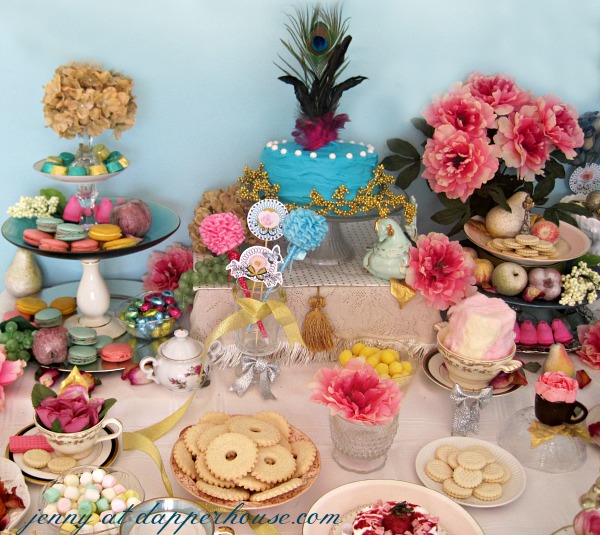 I created some free printables to use in the decor. You can also use them for cupcake toppers if you would like! (Printables are at the bottom of this post)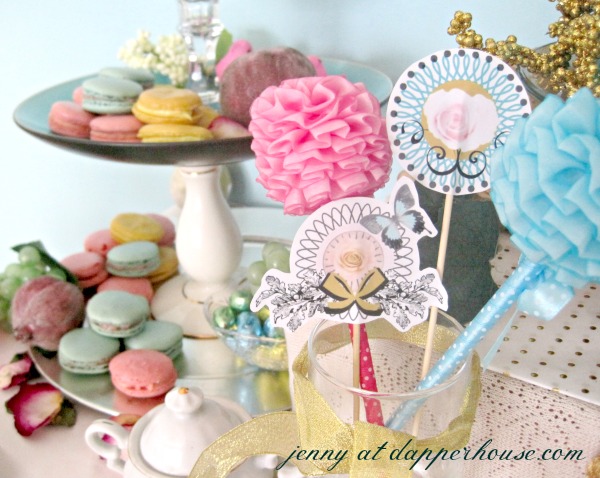 Here is the wall decor I put together. I used a photo of my daughter and a photo editing program called picmonkey (You can use their free version online) to recreate the movie cover from the movie Marie Antoinette starring Kirsten Dunst. (We have watched this movie together a gazillion times!!)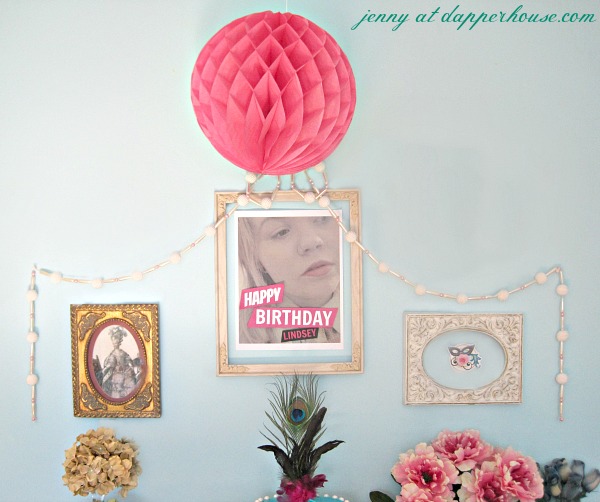 If you are unfamiliar with that movie, here is the DVD cover.
I made a pretty good match I believe!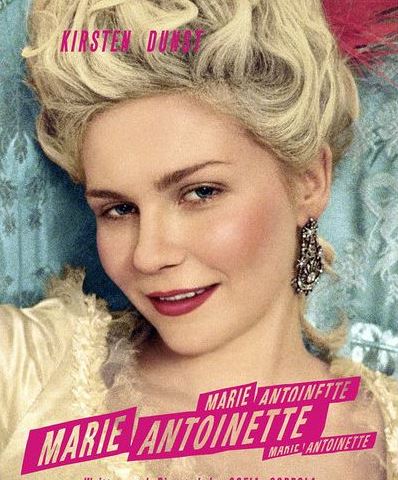 I will be publishing a follow up post going into more detail about how to recreate this look. If you have any specific questions I would love to answer them for you. Just leave them in the comment section at the end of this post.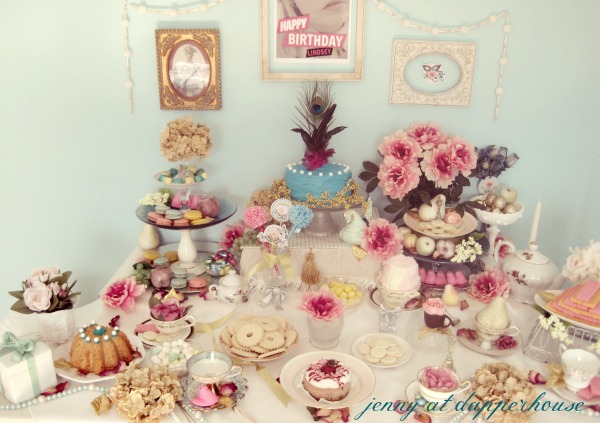 FREE Marie Antoinette inspired Printables for cupcake toppers or party decor!
marie antoinette inspired cupcake toppers free printables @dapperhouse