This is a post sponsored by Libre Tea on behalf of the new Libre Life Collection. My opinions about the stylish new designs are my own.
I am excited to talk about the the Libre Life Collection. I have been using Libre  Tea Glasses for almost a year now because of their superior design and unique style. I am excited to have one from the newly released design line called Starburst!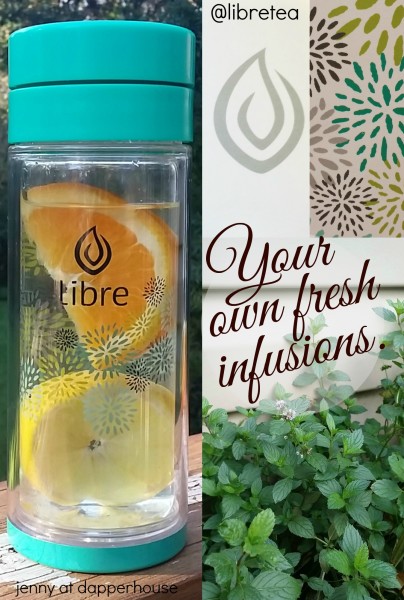 I use Libre Tea beverage glasses for refreshment throughout the day because it is the perfect reusable glass to use on the go. In the morning I make hot tea, during the day it is infused water and at the end of the day it is a protein shake to rebuild muscles and boost my metabolism during sleep. I can use it for hot and cold drinks all day because the inner glass layer and the poly outer layer keep my drinks HOT and COLD and prevent the glass from sweating. This is a huge positive to have in a water bottle because I want to be able to set it on my office desk, throw it in my hand bag and set it down anywhere without a puddle of water making messes everywhere.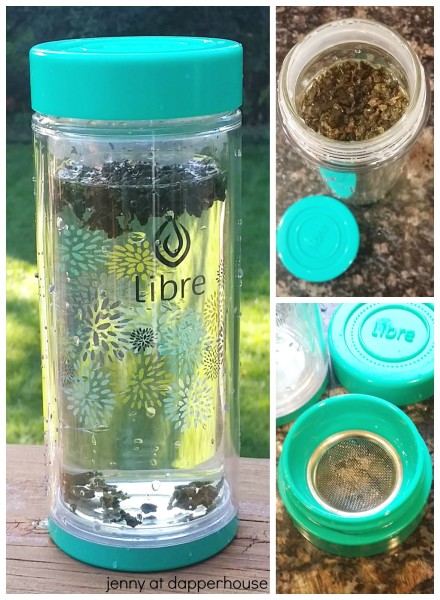 I know that you will want one too! You can choose from the classic designs and the new ones as well. Choose from:
Starburst blue, Lively Leaves bright green and Classic Black Brush. Each is silver trimmed in true Libre Tea style.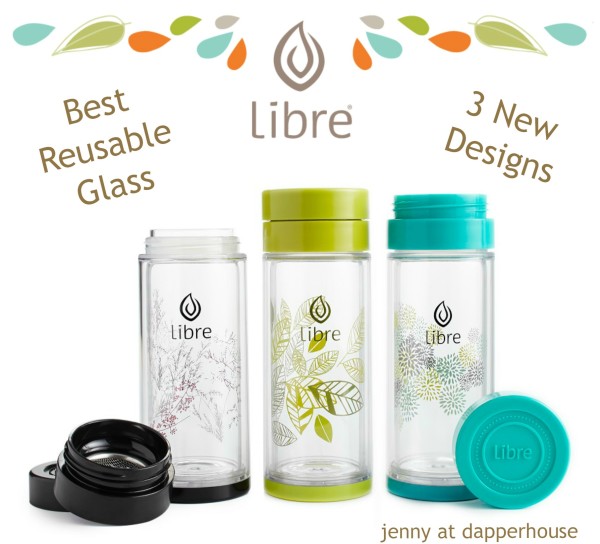 The removable stainless steel filter makes it easy and economical to make your own loose-leaf teas and infused drinks. My favorite is fresh herbs like mint, fresh fruit like citrus, and even fresh veggies like refreshing cucumber. Here is a demonstration on how to use YOUR Libre tea glass.
Which Libre design do you like best?