As a blogger I take a lot of photos to accompany my written posts. It is crucial to never use anyone else's pics because it is unethical. Property rights on photos are serious and once enforced, can become a real nightmare in legal fees, reputation and more. (Plus you don't want to be the scumbag who steals from hard working people). I always try to use my own photos whenever I can, even when this means taking too much time finding the perfect shot and spending precious hours editing. Sometimes, however it is impossible to get the picture I need no matter how hard I try. Take today for example. I needed a picture of cats for my post. Instead of chasing down some neighborhood cats, or intruding on people in their homes to photograph their cats, I decide to quickly utilize an internet web source to find cats. Whenever I find something free and cool I have to share it with you! So in case you need some images for your child's homework, presentations or anything at all, here are some really great Royalty Free Photo Sites.
Wikimedia Commons – This site is one of my favs because it has a great variety of photos. There is a wealth of historic and nature photos as well as recent ones too including fast food, celebrities and more! You need to look for the individual rules and restrictions for each one. You will see symbols such as these to find out how to follow the copyright instructions for each picture.

Morgue File – I use this one because they do have some "unique" photos that are good if I edit them. Many of them are outdated and poor quality but this site has every photo free, unlike others where you have to sort through various shots to find the free ones among the for sale images.
(My search here for "cats" produced 5,003 images – all pics of cats.)

Stock Photos for Free – This site is pretty good for a variety of photos although I don't use it regularly because it is often difficult to find what I am looking for. For example, I typed in my search for "cats" and this is what I got:
(over 15 pages of cathedrals and a bunch of other random stuff – no cats)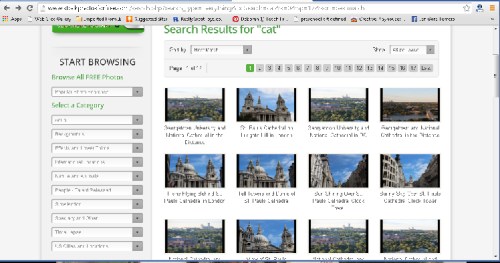 Also, you have to JOIN first to download their photos without the watermark but it is fast to log in with facebook.
Pixabay – This is one of my favorites because when I typed in cats I got a huge collection of domestic and wild cats, jungle cats, cat cartoons and more! There is a strip of high quality and professional stock photos at the top and these are for sale, but there are so many free pics here that you are bound to find something you can use!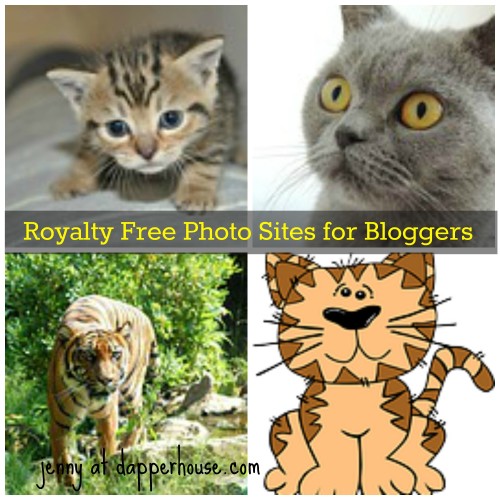 * You MUST read and agree to follow the terms of each site. Each site has their own usage policies and rules so to avoid theft or infringement, follow the rules! It is also nice to share on social media when possible and to leave a comment saying "thank you" when you can. 
If you have any other great resource sites for bloggers, please share them with us in the comments section below.