Hello dapper friends! Do you still have your patriotic fourth of July decor up? It is time to swap it out again and celebrate summer! So, here are some FUN and FREE Printables for Summer Subway art and a few ideas to get you started! I thought that candy jars would look really cute for summer. I envisioned big yellow and pink gumballs to represent lemonade, or beachballs. . . but the humidity here would make them sticky and gross. (This is why there are no fluffy muffins on my cake stand either!) So, I needed things that would last in the open air and I thought that picnic utensils would be cute! I ran to the craft store and got the packs of silverware for $1.99 each color. I got the straws for $2.99. I picked up the glass cylinders for $99 each. The wooden box I already had. I had the cake stands too, but I originally found then Super Duper cheap at Home Goods both for under $20.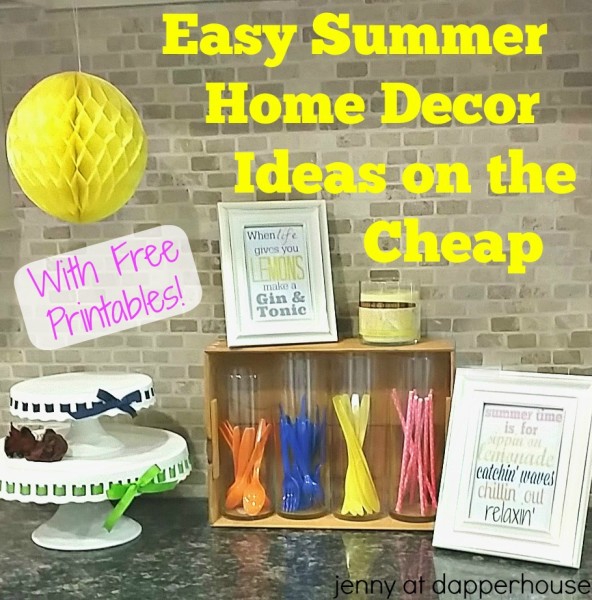 I added a paper ball that represents the sun, or maybe a lemon. And bought a lemonade scented candle at the home store. Along with the printables I made courtesy of picmonkey, my kitchen space looks summer and FUN! Easy and cheap right?
To print any design you can click the link below the pic. Or, save the pic to your desktop to make your own size.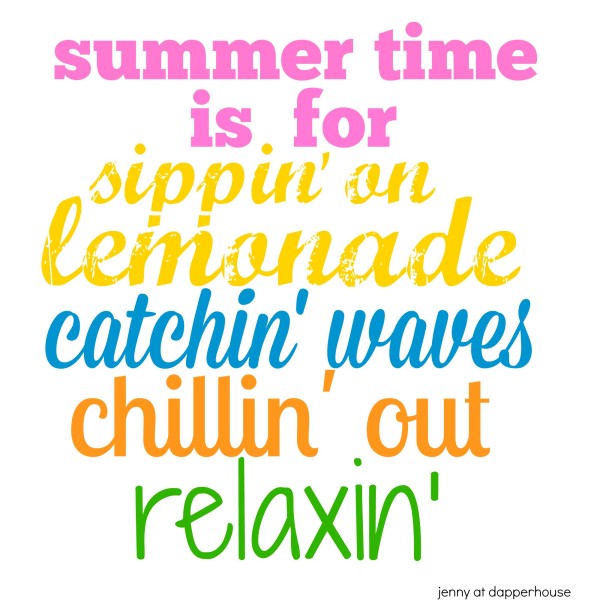 5 X 7 Summer is for . . . Free Printable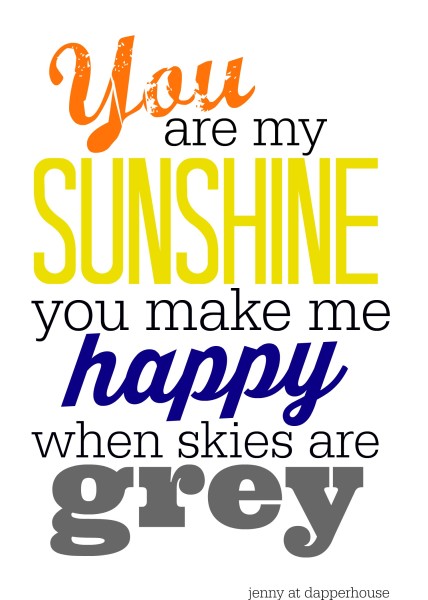 5 X 7 Enjoy your FREE Printables for every season and holiday SUNSHINE
4 x 6 Enjoy your FREE Printables for every season and holiday