We have so many extraordinary things for families to do together in Illinois. One of those is the Kohl Children Museum. In recognition for its outstanding exhibits and impact on Chicagoland families, Kohl Children's Museum was recently named one of the country's Ten Best Children's Museums by Parents Magazine. That is an incredible accomplishment!! I am excited to tell you that a pop-up version of the museum is coming to Lake County so residents in that area have a chance to experience the learning and fun.
Kohl Children's Museum of Greater Chicago (2100 Patriot Boulevard) recently announced that it will bring its pop-up satellite Museum to Lake County's National Museum of the American Sailor (Building 42, 610 Farragut Ave., Great Lakes). The Pop-up Museum will run from October 1 to November 23, 2019 and be open to the public at no charge on Tuesdays and Thursdays 5-7 p.m., Fridays 12-5 p.m. and Saturdays 9 a.m.-5 p.m.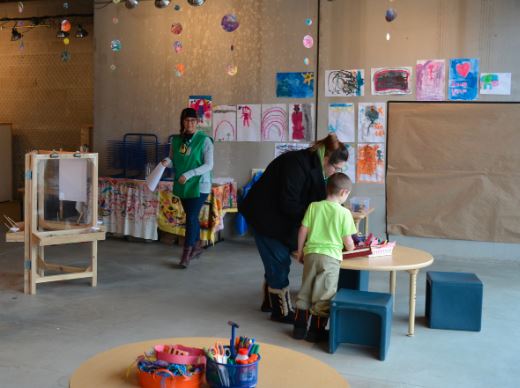 A pilot version of Tech Play Lab will debut at the Great Lakes pop-up museum, with plans to expand and ultimately become a permanent exhibit at the home Museum in Glenview. This innovative program will allow children to learn early concepts of coding, tapping into experimentation with computer science and technology through hands-on activities, using products such as Fisher Price's Code-a-Pillar and programmable Kibo robots.
The space will also focus on open-ended experimentation with science, design, and construction. Airmazing, featuring large wind tubes and a Bernoulli blower will encourage children to explore airflow, drag, symmetry, and gravity.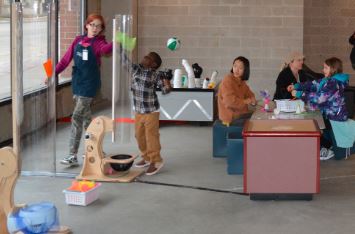 Imagination Playground blocks and magnetic building blocks will offer a wealth of fun collaborative learning opportunities. The exhibits and facilitated activities will provide young children with hands-on, experiential learning and ample time to form hypotheses and to test them in a comfortable setting alongside other children, educators, and families. There will also be an art studio for and reading nook for children to enjoy.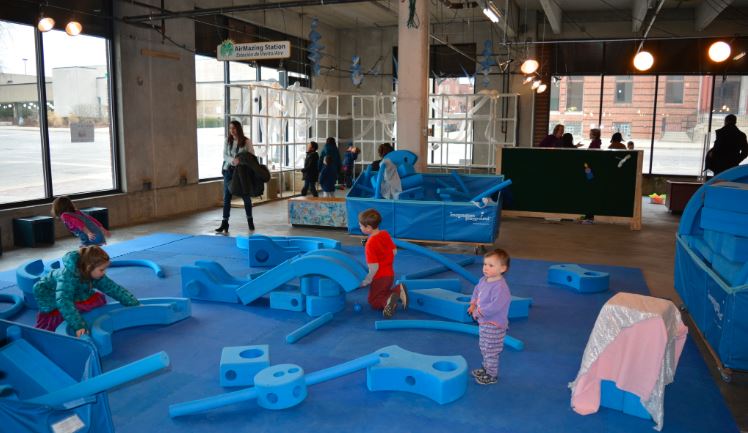 "Given the outstanding response to our previous pop-up museum locations, we look forward to continuing to extend the Museum's offerings to underserved areas of the greater Chicago community," said Museum President and CEO Mike Delfini. "In order to serve children in the Lake County community, the Museum aims to provide exemplary educational outreach experiences to thousands of children, through field trips, access to traveling exhibits, and programming at schools and libraries."
Fun "Learn at Home" activities will also be provided to encourage families to continue the hands-on learning after they leave the pop-up Museum experience. Field trips can be scheduled on Tuesday – Friday mornings and afternoons by contacting info@kcmgc.org or calling 847. 832.6918.
About Kohl Children's Museum
Offering 17 interactive, hands-on exhibits for children age's birth to 8, the Museum's mission is to encourage young children to become effective learners through self-directed complex play. Kohl Children's Museum is located at 2100 Patriot Blvd., in Glenview, Ill. at the corner of Patriot Blvd. and W. Lake Ave. in The Glen. The Museum can be easily reached by public transportation, including Pace bus and Metra trains.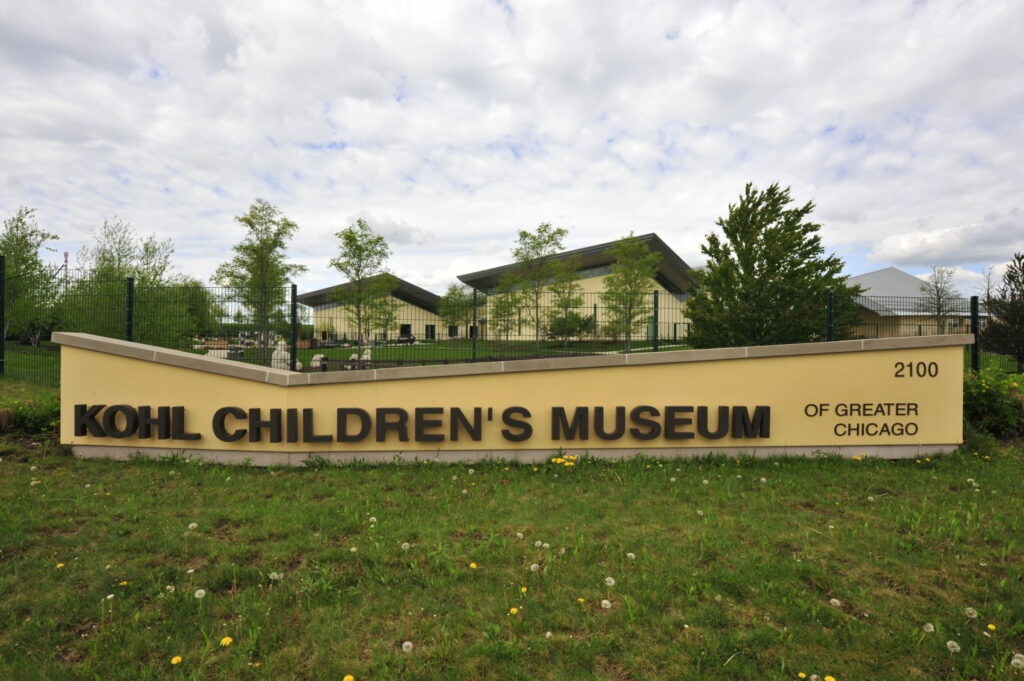 For more information, visit the Museum's website at www.kcmgc.org or call (847) 832-6600. The Museum is open on Monday from 9:30 a.m. to 12 p.m., Tuesday through Saturday from 9:30 a.m. to 5 p.m., and Sunday, 12 p.m. to 5 p.m. Special members-only hours are from Monday through Saturday, 9 a.m. to 9:30 a.m. Admission prices are $13 for children and adults and $12 for senior citizens. Children under 1-year-old and members are free.
PIN THIS FOR LATER . . .