*This is not a sponsored post. I received no form of compensation and all opinions are my own.
I wanted to share my kitchen eat-in nook home decor makeover. I tool it from drab to fab and I will share with you how I did it and where I got the goods. I don't have a "before" before pic of the room with the furniture and yellow wall paint but it was crummy, take my word for it. So my husband painted the walls a beautiful medium grey. We ditched the old table and chairs (that I rescued from the trash in 2001 and have repainted about 10 thousand times) and purchased a more updated version. Then I went to etsy and bought the new decor. Here is what I purchased and how it all turned out.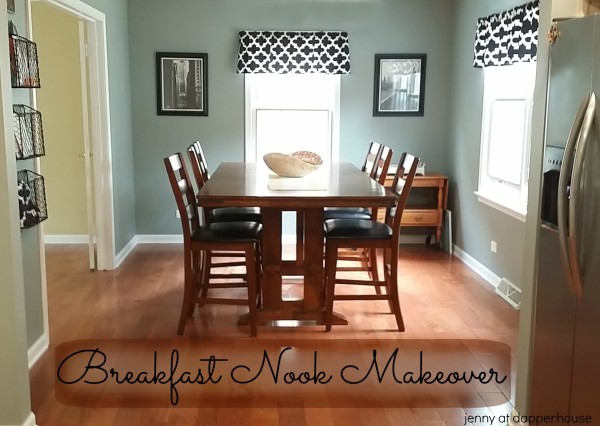 To replace the 8 year old floral curtains, I chose a current moroccan quarter foil design from Cidalia Designs and had a table runner made in the same design (not shown in these pics) from Twenty-Eight 12. The glass bowl in the center of the table is from Home Goods. I used black and white prints of 1920's Chicago that I already owned, on either side of the window.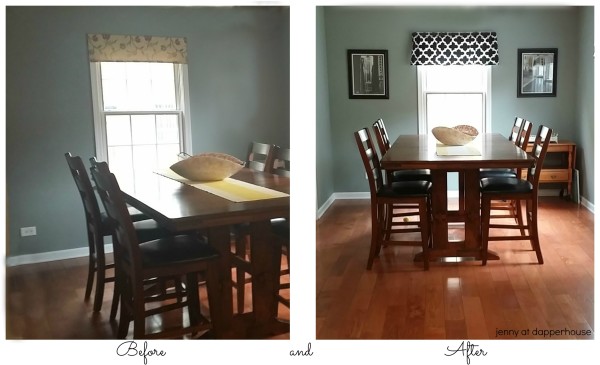 I ordered chalkboard prints of fun kitchen art for another wall because I had to add a bit of our family's silly personality to the room. There are so many cool and fun designs that it was hard to decide which four to get! You can see then at the shop Kitchen Bath Prints on etsy.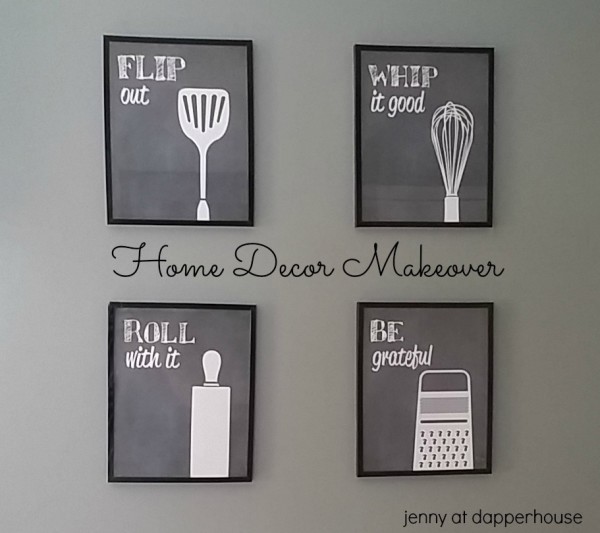 On the opposite wall I put organizing wall folders, one for each  member of the family. This was my way of ridding my kitchen countertops and tables of the messy stacks of mail and papers. Above the wall organizers I hung a sign that says "Love One Another". I got the racks at Cost Plus World Market. I got the sign at one of my most favorite stores of all time, Hobby Lobby.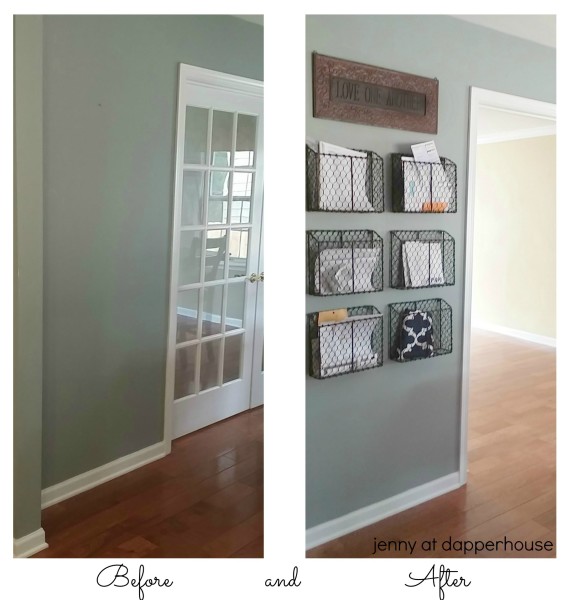 I have an antique buffet cart in the corner used for holding food, napkins, computers and other things that I don't want setting out in the table. I have a yellow runner on the table now for a splash of color. One of the reasons I chose to go with black and white decor is because it is sharp and clean looking.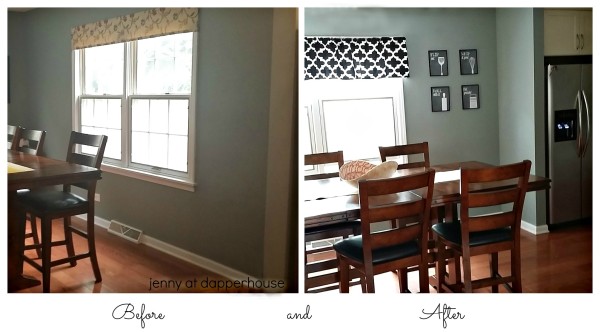 The other reason is that I can make small changes to the table in runners and centerpieces to change the color and theme of the room. I can easily swap out curtains and pics as well if I want a quick change.
What do you think about my makeover?