Your home in Michigan is more than just any other building. This is where you get away from all the
pressure from your job and an area where you're making memories with the whole family. Since this
place is for relaxing, spending quality time with loved ones, enjoying hobbies, and entertaining friends,
your home should be a place that reflects your personal tastes and unique needs. This is something that
should fit your lifestyle.
This is why if you're going to have the opportunity of moving into your forever home in Michigan, one of
the more important decisions that you'll be making is whether you would want an existing property or
you want something built from the ground up. A custom built home might be a better option for you if
you want more convenience and if you're looking forward to several additions to the family.
Here are other benefits of getting this kind of home:
1. Customize the Design, Colors, Floor Plans, and More
Building your custom house from scratch will give you the power to make many choices. After all, you'll
be the one to live inside the home when it's done. You have every right to decide the colors, floor
covers, ceiling designs, trims, and custom cabinetry in any way you want. Everything is available for your
needs if you want natural lights, Art Deco tiles, and granite countertops.
2. Home Functionality
The custom house is designed entirely around your personal tastes, including the floor plans. The whole
family can have a personal theater, pool, playroom, nursery, and anything that maximizes a house's
usable space.
You'll have the function and flexibility to adapt to your lifestyle and needs perfectly. Whether you prefer
the defined rooms or a more modern open floor design, it will be your call. There's even an option to go
with a grand spiral staircase, a private library, and a custom bookcase built from scratch. Learn more
about why you should add a bookcase on this site here.
3. Gives you a More Personal Expression
Your house directly reflects your personality, taste, and style. When you work with professional builders,
engineers, interior designers, and architects, you'll have the opportunity to create the home of your
dreams. The experts will work with you to express yourself in your dream home with your favorite colors
and highlight your walls with custom pieces from galleries.
It's possible to enjoy a cup of coffee outdoors and create a terrace from your bedroom or kitchen.
Whether you prefer contemporary, Greek Revival, Mid-Century Modern, or Ranch styles, your house is
going to incorporate the details that will fit your tastes and make sure to accommodate them according
to your needs.
4. Privacy and More Choices with Lots
You might have a specific lot in mind and whenever you want, know that it will be yours. You might want
to have more privacy with sprawling gardens and a guarded gate. You might also want to be an active
part of a community where you'll have more interaction with other families, and this is something that
custom builders will be able to help you out with.
They will check for open acreages or spots near the metropolitan areas. Aside from this, you can
maximize your home's privacy or take advantage of the views.
5. High-Quality Materials
Buying semi-custom or pre-existing homes will mean that you will have control of the materials. The
grade will vary from one room to another, including prefabricated low-quality materials. This is unlike
the cases where you purchase a rowhouse in a local subdivision, and it's too late to discover that the
work was substandard. You can get more information about energy-efficient materials in this url: https://dengarden.com/home-improvement/10-Energy-Efficient-Building-Materials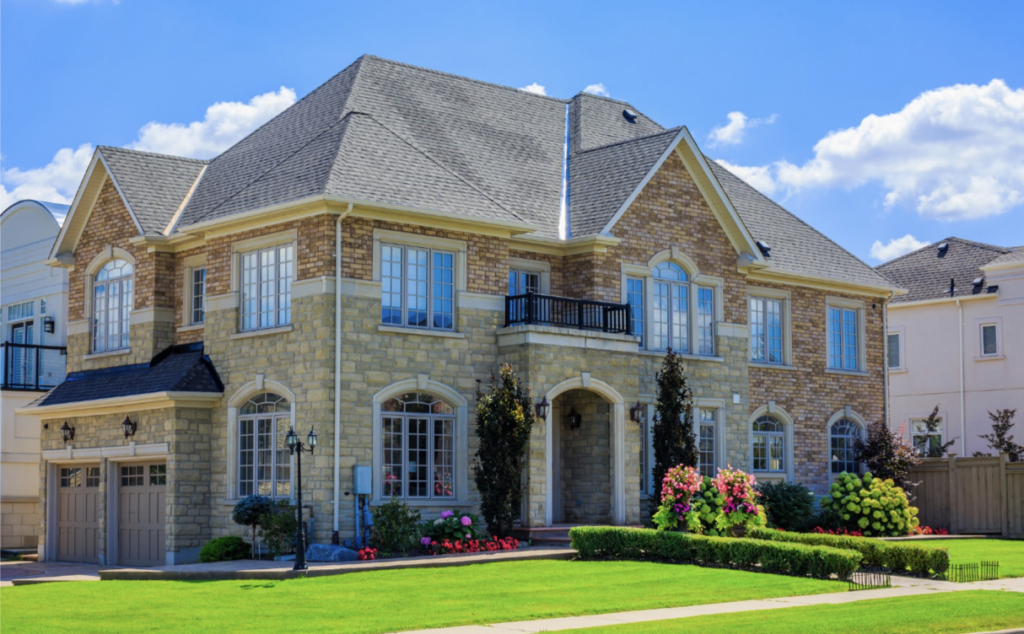 With a custom builder in Michigan, you're in control of the materials and the work. You'll be able to
choose the tiles, woodwork, frames, and window panes according to your specifications. Be assured that
the materials are made from the best brands and products that will be durable in any weather
conditions.
6. Stay Within Budget
You can be surprised at how your budget can do many things. Even if you experience some limitations,
the professionals are able to give you some leeway by planning ahead and being transparent with the
prices. You won't have to tear down anything and building from scratch is way easier than renovating
later.