*This is not a sponsored post. Opinions and content belong to jenny at dapperhouse.
I absolutely LOVE sushi. It is truly one of my favorite foods ever so of course today I have to celebrate International Sushi Day with a fine dinner at a sushi restaurant. Here where I live there are a few places I frequent that are smaller and independently owned, but I also like going to Ra, Benihana or Domo 77 as well. Last week when I visited Arizona I went to lunch with my mom and sister to a fun and unique place in Tempe basically on the campus of ASU on University drive called Sushi 101. Their menu has some crazy combinations using smoked salmon, mango and jalapenos that were incredible. I always like to get anything with crab, spicy tuna, shrimp, spicy sauces, unagi, avocado and cucumber. . . I also love seaweed and cucumber salads, edamame and miso soup. Sushi Rolls that are my favs are Caterpillar, Dragon, Spicy tuna and Vegetable. I also like to try unusual rolls at new places.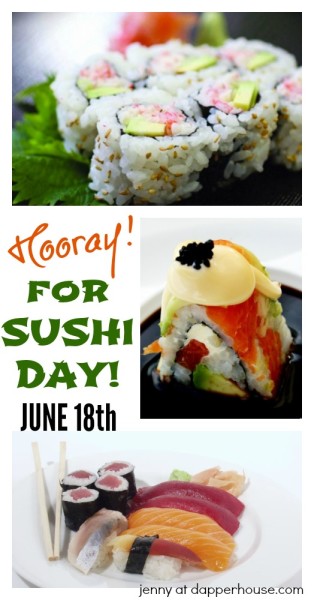 Want to know the different types of sushi?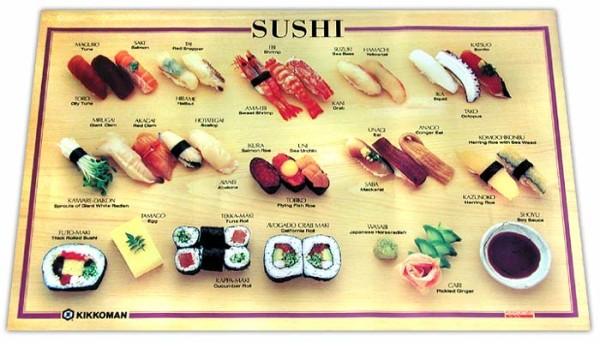 There is a lot to learn and a lot to try!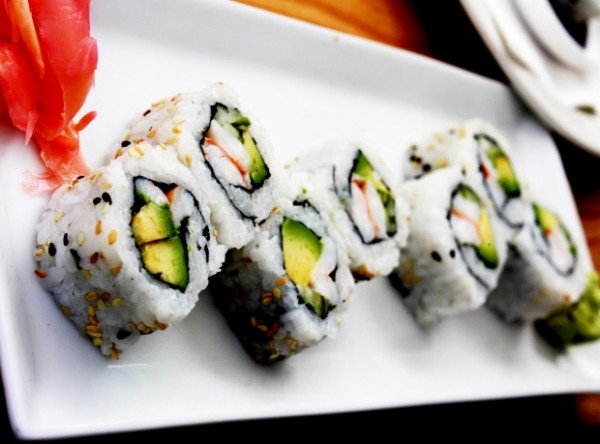 What is your favorite kind of sushi?
What sushi restaurant do you recommend in your area?