*This is a sponsored post. I received meals from Diet-to-go to facilitate an honest review of their service and products. All opinions belong to jenny at dapperhouse.
For diets to be successful you have to want to put in the work and be motivated to stick to your commitments. But, if you don't have a fool proof plan and amazing food, you are not going to be able to hack it for long enough to see the changes you need! I have tried various diet plans for 30 years and I know what works. I know that diet-to-go is a solution, not a scam. Diet-to-go is a diet program that is easy to manage, provides adequate nutrition and tastes great, so you are bound to stick with it daily, weekly, monthly… and the weight keeps coming off in real, healthy ways! Then, you maintain your healthy weight and lifestyle without a care! (No menu planning, gathering recipes, counting calories, grocery shopping, preparation, or cleanup!) The gourmet meals are ready to eat, delivered to your door and cost the same as buying the groceries you would need to make everything yourself!!
You can get the personalized meals for 5 days that sustain a 1200 calorie per day diet for under $100!!! More info here.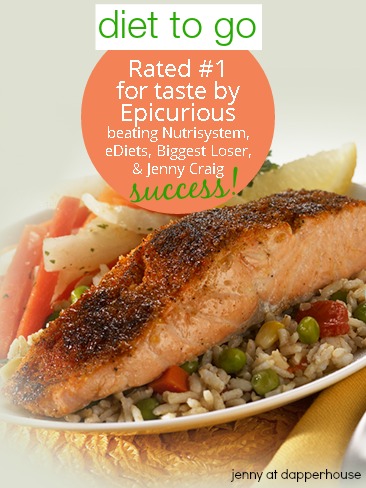 This is why I use Diet to Go. . .
"Diet-to-Go is a meal delivery company focused on making healthy eating both easy and affordable. Our goal is to change perceptions of what it means to eat healthy and help our customers achieve and maintain a healthy weight for life. We want to help people establish a common sense approach to healthy eating, an approach that can be sustained so that making smart food choices becomes a way of life."
You are not just buying delish meals from Diet-to-go, but a 24 hour support, tips, and all the success you need to get through your life, not just your diet! You get ideas for dealing with stress and setting personal goals. You can contact their health and wellness experts to answer your questions. You can join online communities and gain access to a rich online archive of expert information to improve your life in many ways!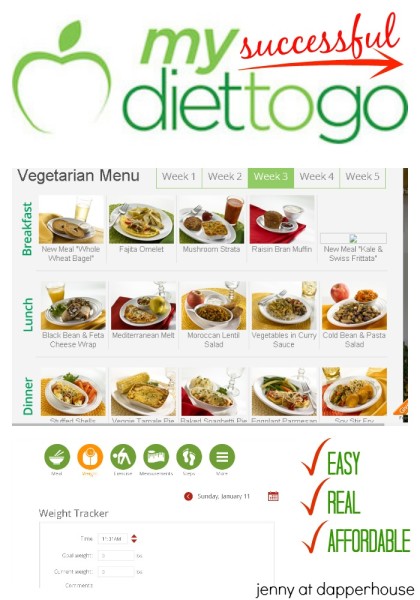 If you are a super busy and always on-the-go person like me, you will be glad to know that diet to go has state-of-the-art online and mobile support tools, including iPhone and Android apps, that feature meal, weight and exercise trackers, expert-led discussion forums and an entire articles section dedicated to weight-loss, exercise and health information.

From myDiettogo you can easily:
• Access your account online for Menu Management and real-time personalization of meal plans.
• Take advantage of our online and mobile Meal Tracker to track your Diet-to-Go meals, water intake, and total calories.
• Sync with Fit Bit to log your exercise in the online and mobile Exercise Tracker and see how moving more increases your daily calorie budget.
• Check out helpful articles and participate in daily Discussion Forums to gain support– we're dishing up weight-loss, motivational, and fitness tips daily. You can also connect with and learn from others on the same journey.
• Join a Weight-Loss Challenge! Nothing motivates like good old competition. Learn more and sign up today!
You can READ MORE HERE to make sure that diet to go is for you.