*This is not a sponsored post. Opinions belong to jenny at dapperhouse.
My husband is close to half Irish with his mom being a red head with the last name Fitzgerald! My husband and son are proud of their Irish blood, so I like to make traditional recipes for them. Especially on St. Patrick's Day. This Irish Stew is made with simple ingredients plus dark, rich Guinness beer. It is a stew that is delicious, hearty and healthy. It can be served in a bowl or on a plate. I recommend that you serve it with some thick, dense bread to soak up the broth. Here is how you can make this recipe for St. Patrick's Day or any day!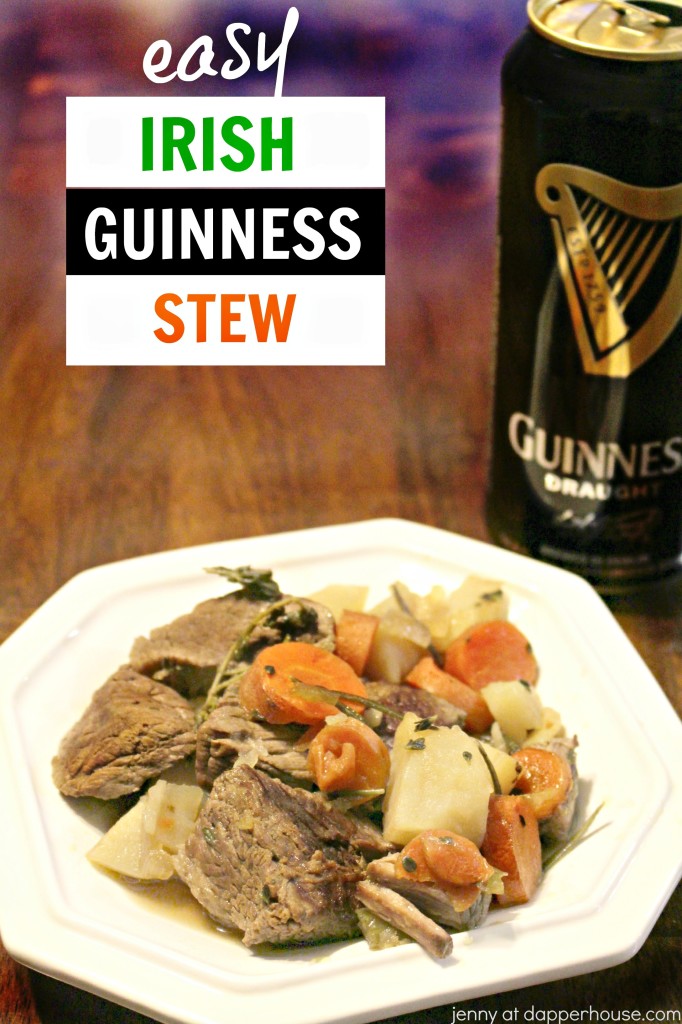 Ingredients
1.25 pound of stew beef
springs of Thyme
sprigs of Rosemary
2 Tablespoons olive oil
1/2 teaspoon salt
1/2 teaspoon pepper
4 large Potatoes (peeled and cut into large chunks)
1/2 cup chopped celery (approx. 2 stalks)
1 cup sliced carrots (approx. 3 medium carrots)
1/2 chopped onion
3 cups of beef stock (not broth)
1 can Guinness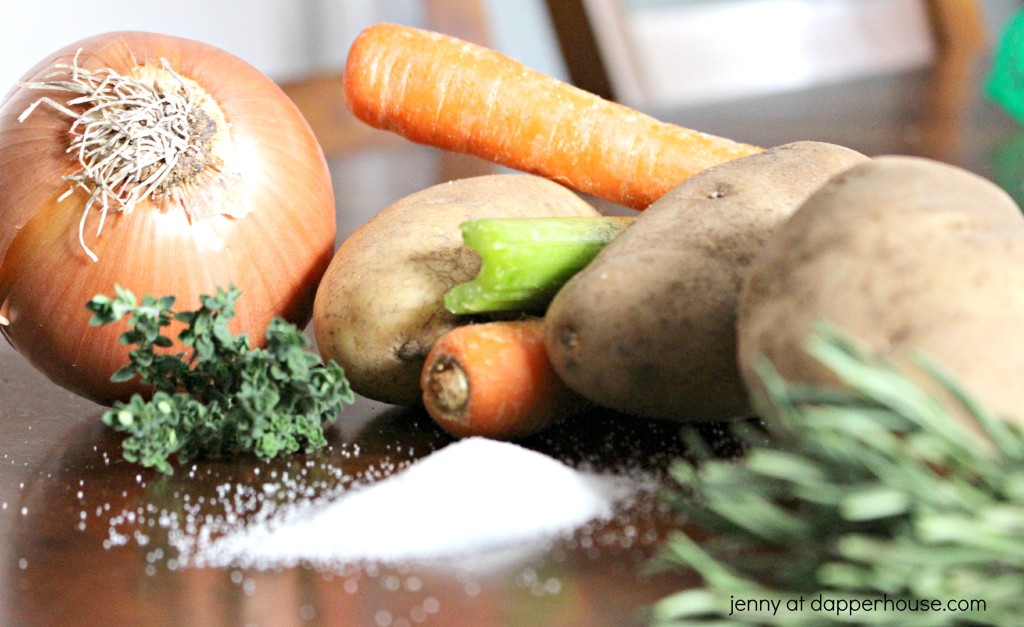 How to Make
Add olive oil, salt and pepper and herbs to a stew pot.
Heat the stew pot on medium heat until oil begins to sizzle.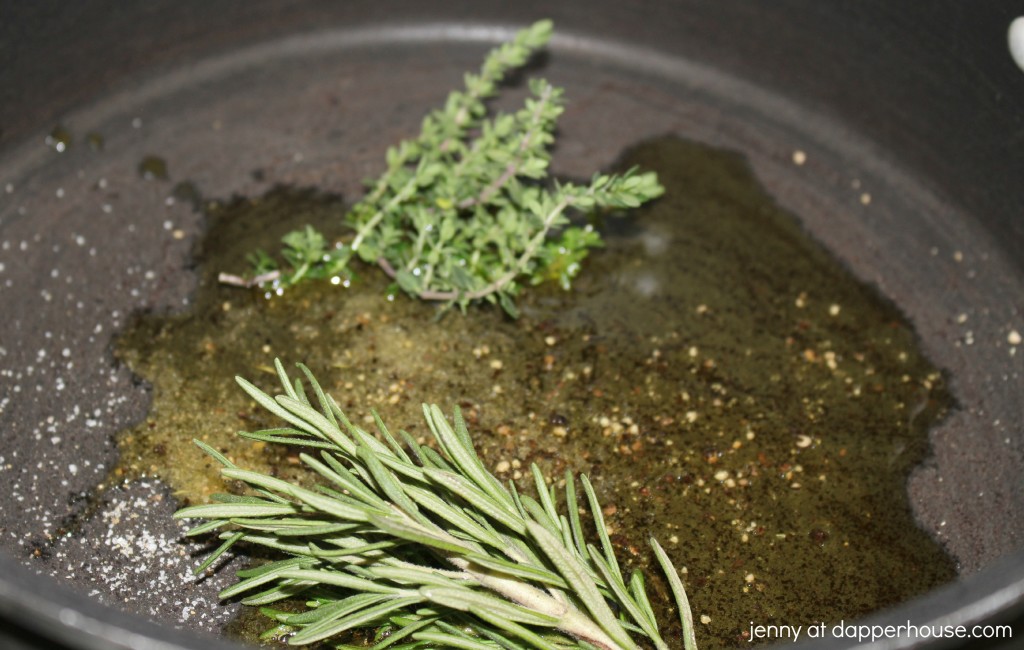 Add stew beef and stir until browned.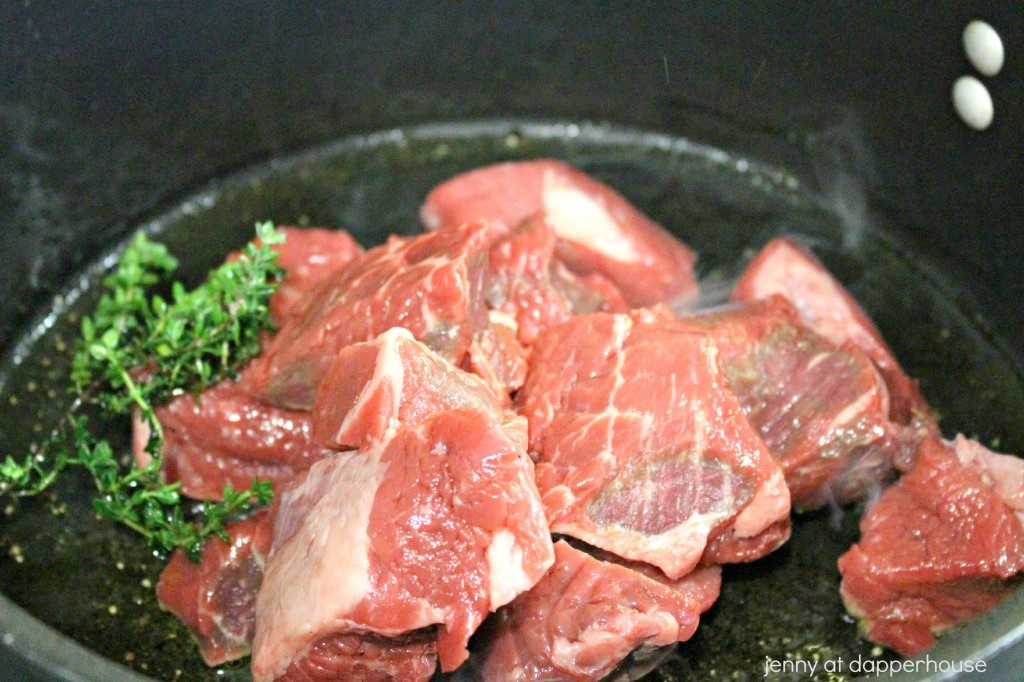 Add Guinness, beef stock, and vegetables to the pot and stir together.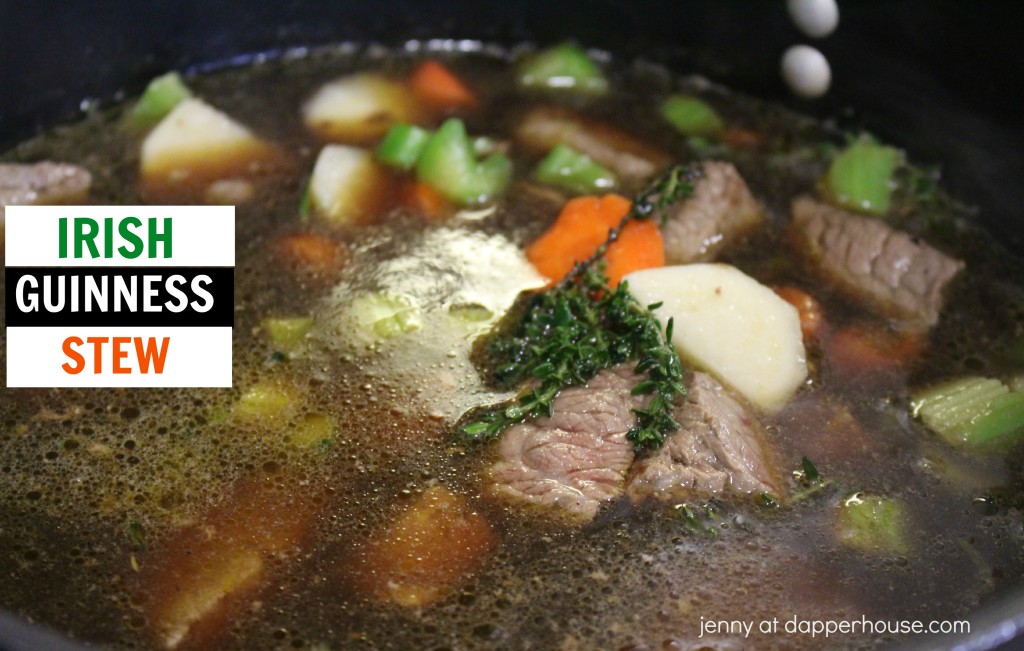 Lower the stove to low setting.
Cook for 2 hours on low stirring every so often.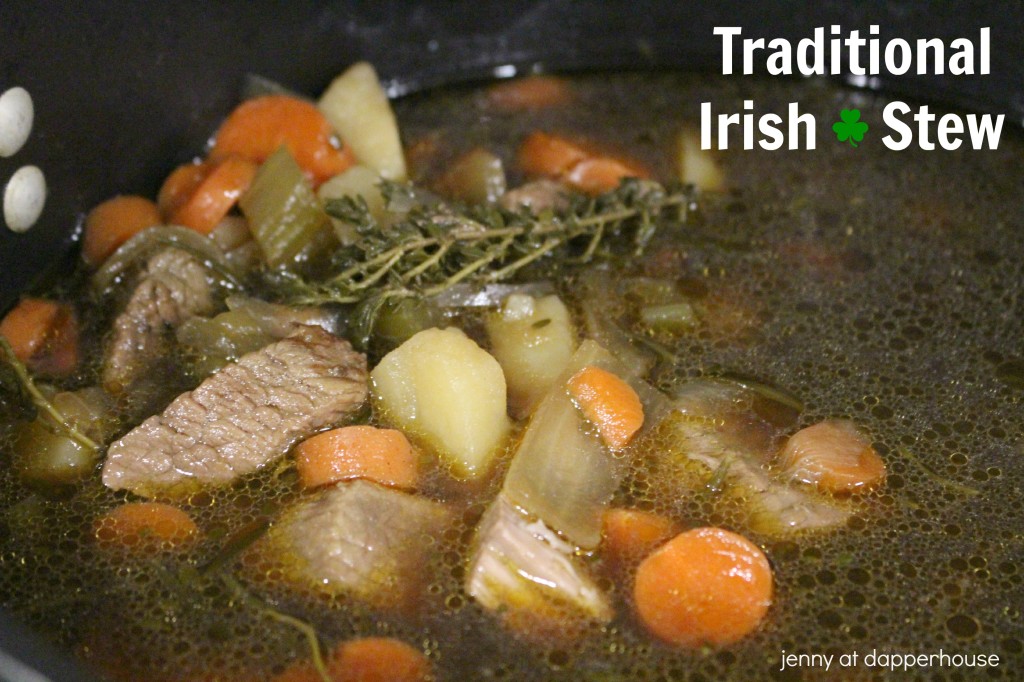 Serve in a bowl or on a plate.
I suggest serving this with a dense bread to dip in the broth!
Enjoy.