*This is not a sponsored post. Opinions and content belong to jenny at dapperhouse.
I think that it is interesting how children are drawn to certain things. We may encourage  toy cars, baby dolls or musical instruments but children will pick what they like based on their own intrinsic desires. My son as a young child was drawn to elephants. Whether they were at the zoo, in a book or a stuffed animal, that is what he liked… well, LOVED! Elephants were his favorite thing for a long, long time and we never knew why except for his explanation that they were "the best animal". This is why I have a fondness for elephants and wanted to make a post that celebrates national elephant day! Enjoy the following free printable pages to use with your little ones for fun, for a learning unit or for elephant day.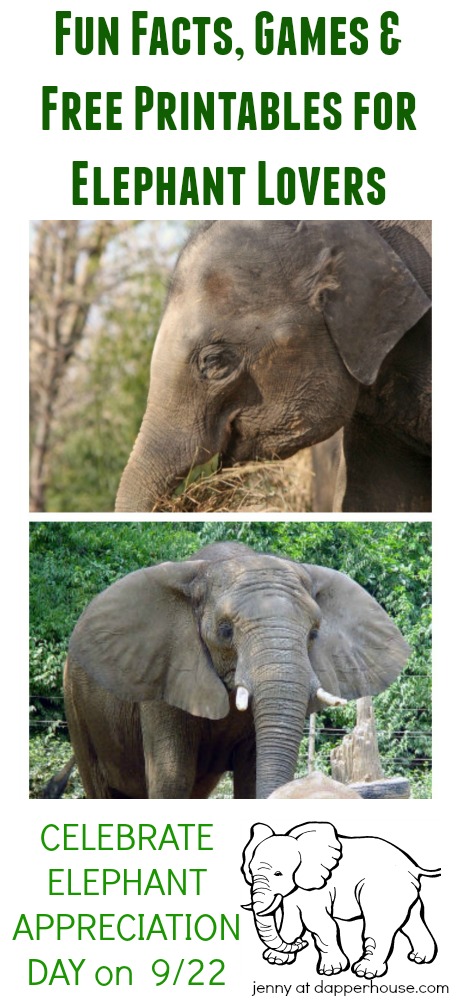 Here is a fun fact sheet with a single quiz at the bottom for kids to learn some general facts about elephants. Just click and print or drag it to your desktop to print. You can drop and drag it to a word doc to size it as well.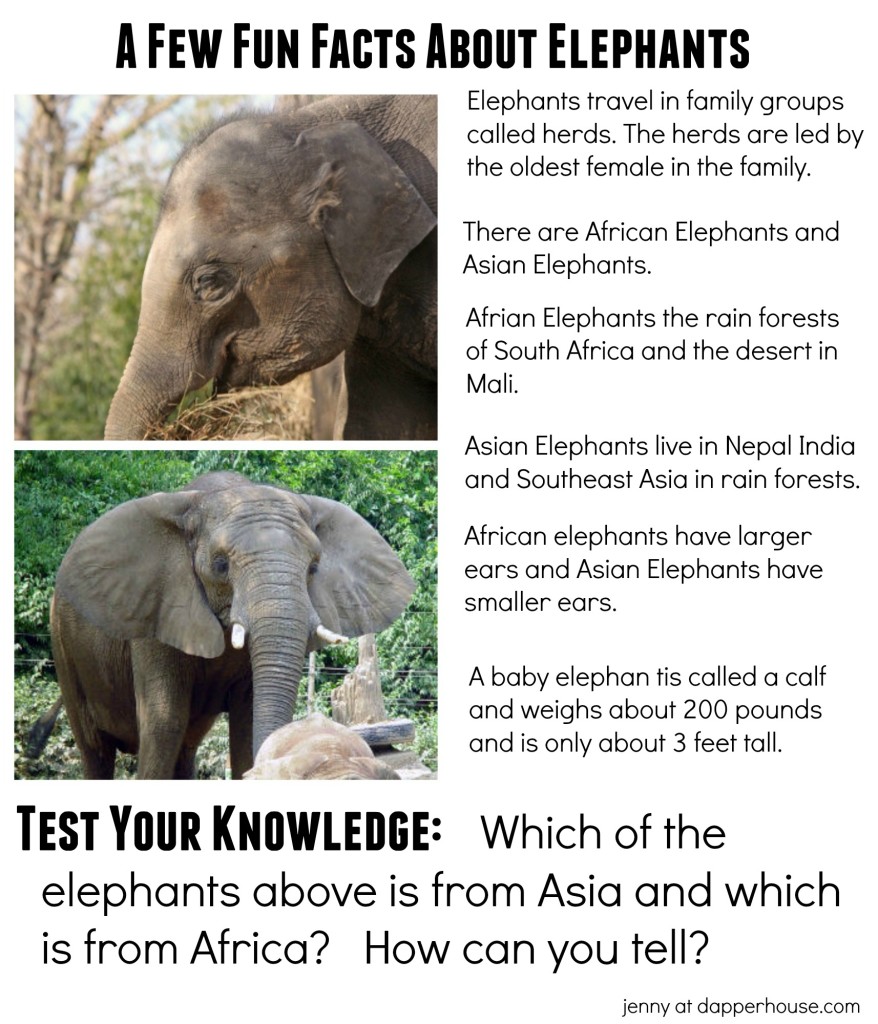 Now that your little ones know the difference between the two main tyoes of elephants, here are some coloring pages for them to enjoy. (And remember that elephants don't have to be grey or brown. In our imaginations they can be any color or design we want so let the creativity flow!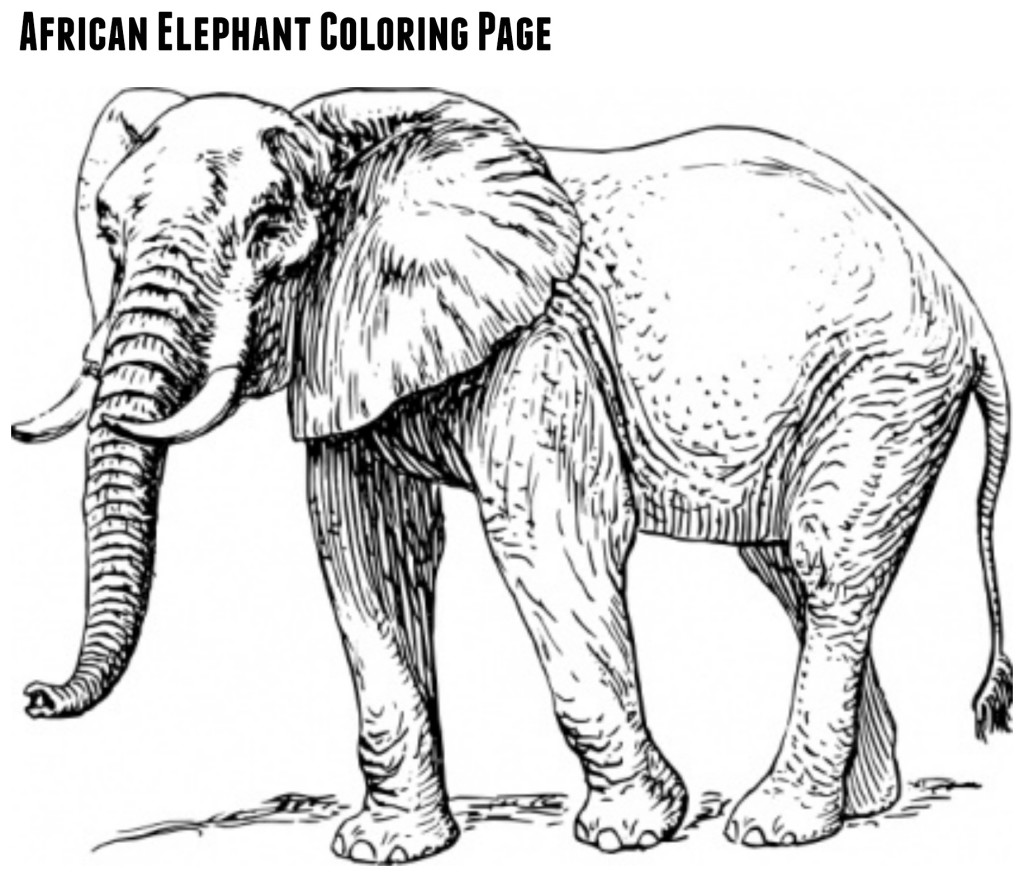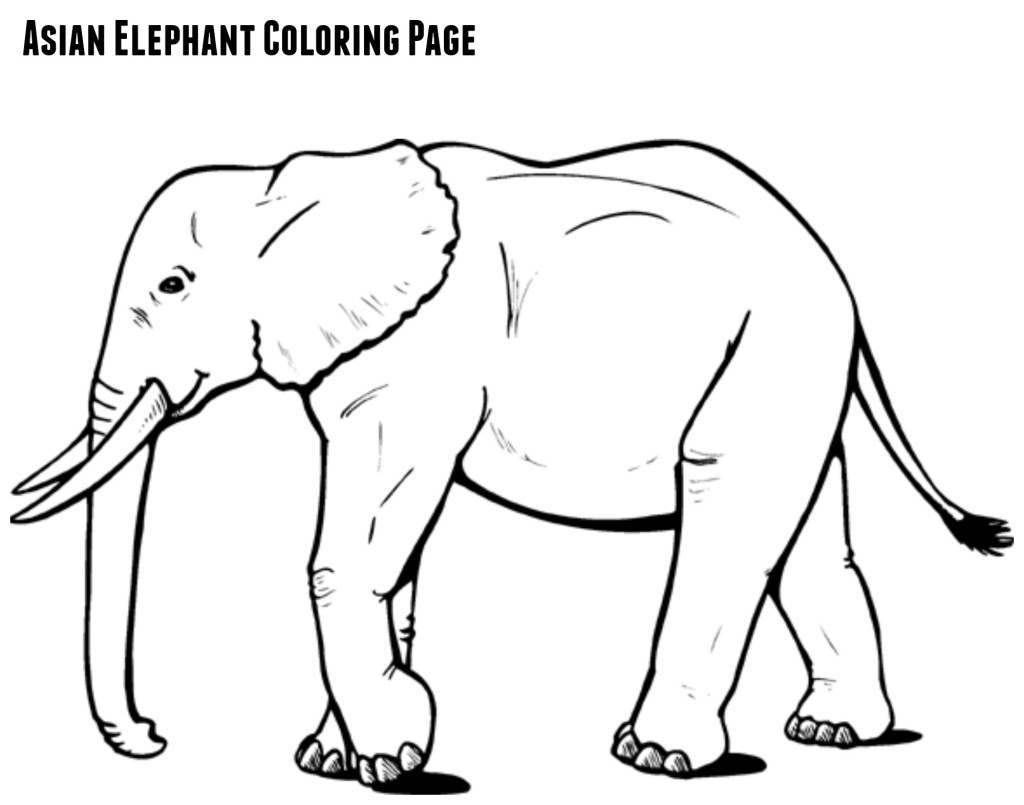 Elephant Bingo is lots of fun and a great way to spend time with your child (or children) in 30 minutes or less.  Here are the cards and supplies – You just add the counters to place over the spots (coins, scraps of paper or even dry beans will do).
Enjoy Elephant Day!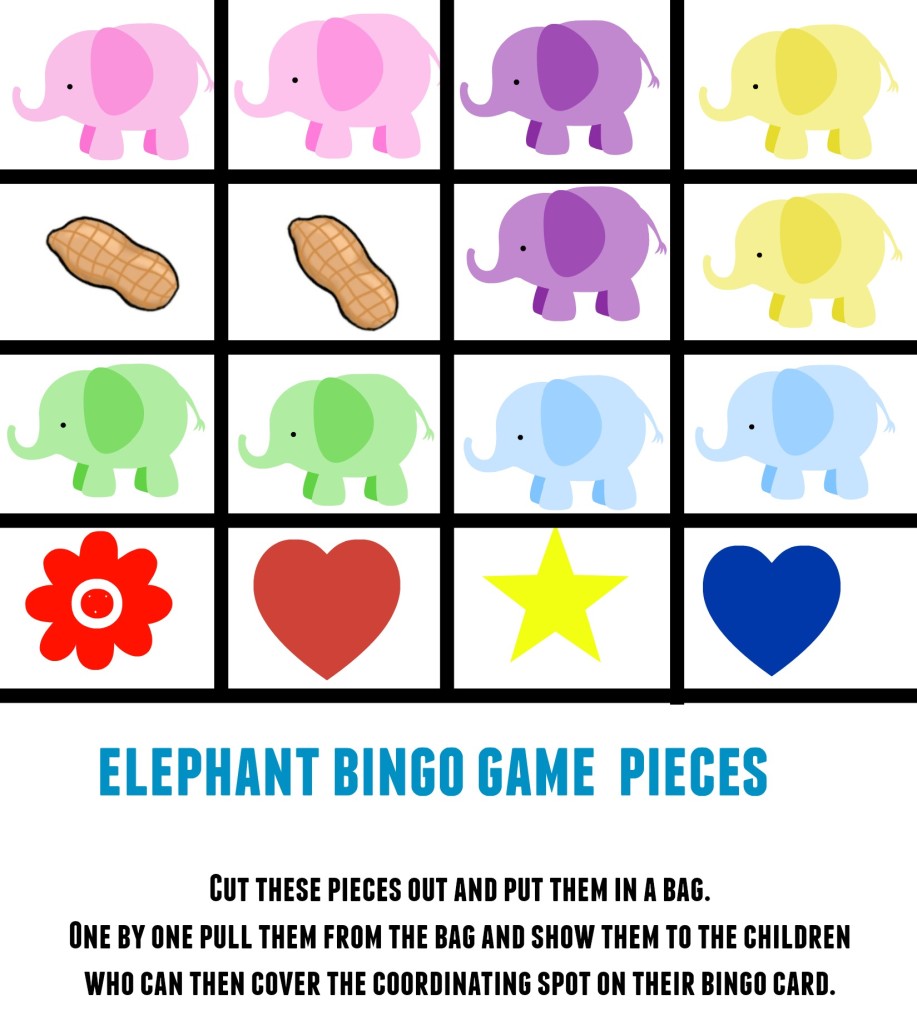 4 DIFFERENT BINGO CARDS To Print for FREE: 
Card 1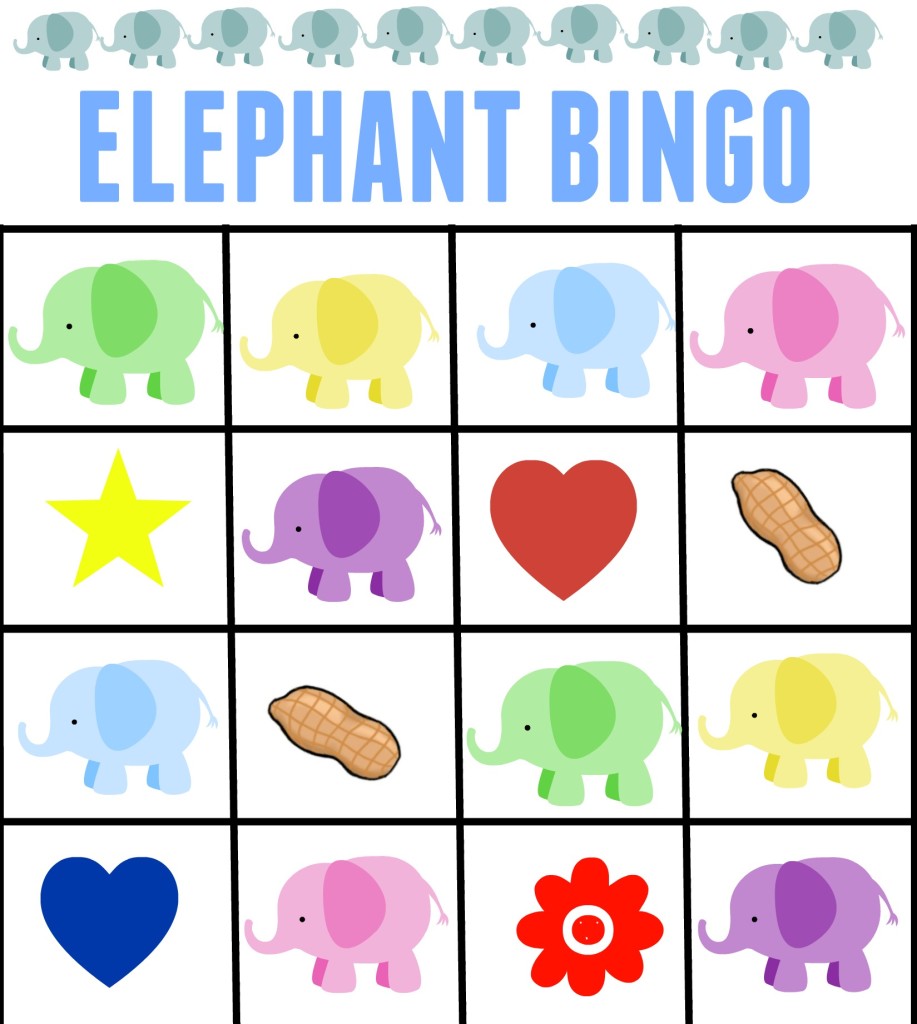 Card 2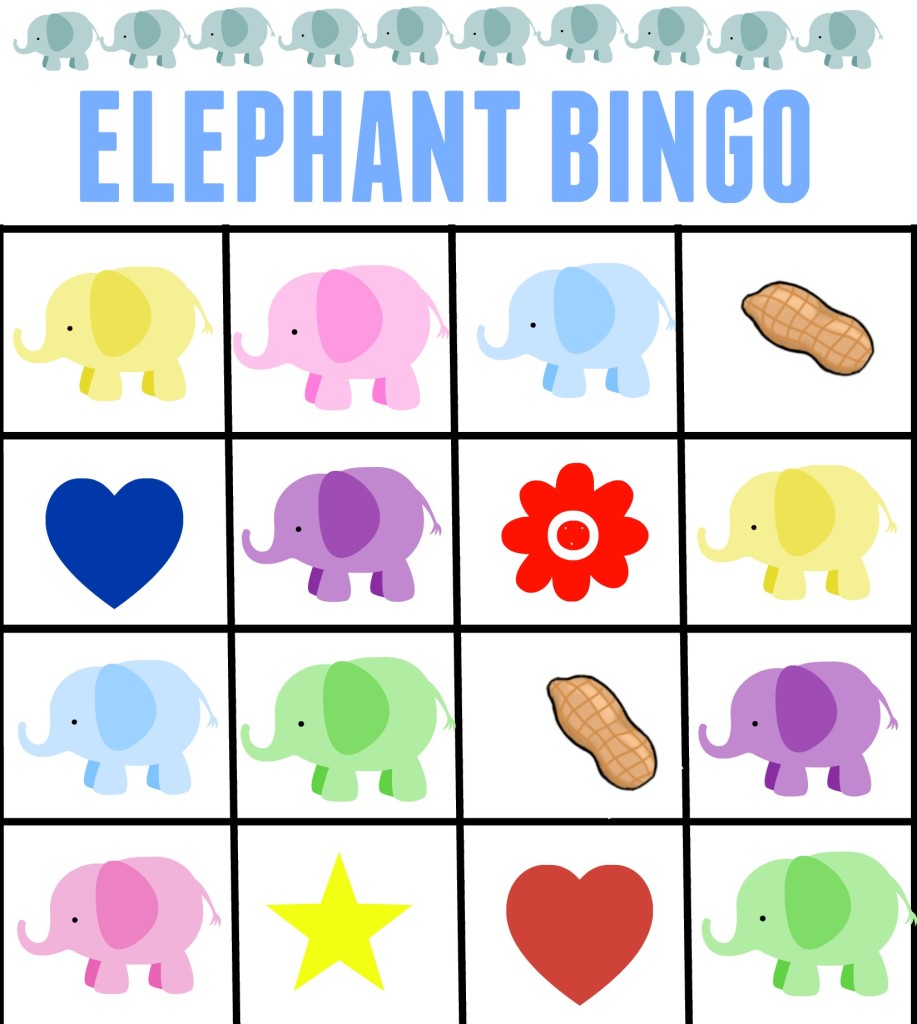 Card 3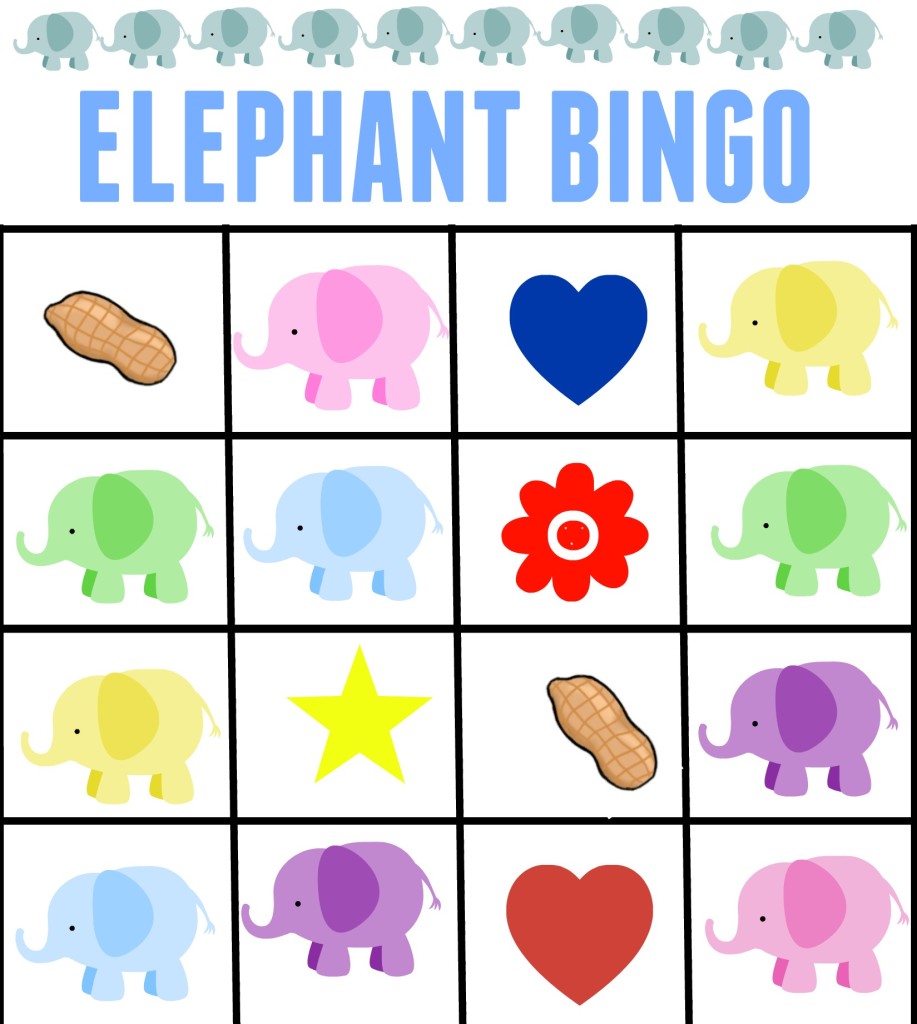 Card 4