You want to offer your readers and customers the products that they will want to purchase. It is a no brainer to feature products that best match your site's content and the interests of your visitors. For example, if your site is about kids crafts, you will want to provide craft kits, craft supplies and kids craft books. If your website is about camping, you will want to feature hammocks, backpacks, hiking boots and other related items. Generally, when you write a blog post or article, you want to monetize the items that naturally occur in your content. You can use any affiliate programs that you want to add monetized products to your website. Amazon Associates will be discussed in this article.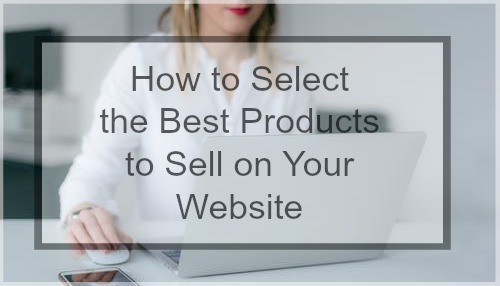 Select products that match your site content.  Choose the products that fit your content by doing an Amazon search for specific products, keywords and categories. Once you have a list of products, you can then sort by other criteria such as average customer reviews and price.
Utilize cross-merchandising Your readers/customers are interested in a variety of products beyond just what you are writing about. Take advantage of this by promoting items that are related to the items that are linked in your articles/posts. For example, if you're linking to kids craft supplies in a post about a Christmas craft, make sure to add a Native Shopping Ad that has children's Christmas books and best selling toys. This will direct your reader to more products that they may be interested in purchasing that are broadly related to the theme of your post.
Discover additional products to feature When you are linking to a product, take a second to look at the "related items" that Amazon features. This will give you more items to feature without you having to do another search. If you have the same keyword listed more than once in your article, you may want to link to multiple, similar items or use the related items in a Naive Ad at the end of your post.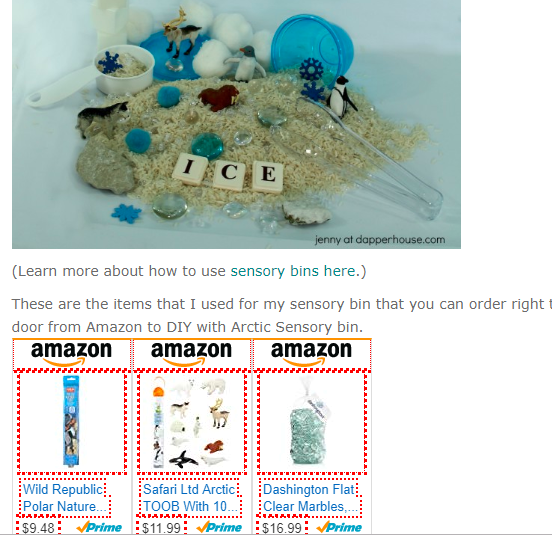 Review your Orders Reports  By utilizing the order reports you will be able to see what items people purchased after clicking past your recommended links. If you see a correlation between any of the items or if you see that particular items are purchased on more than a few occasions, you will want to include these in the Native Ads in the posts where the related purchases originate from.
Try promoting a range of differently priced items. If you have a frugal living blog, linking to luxury items is going to be a poor strategy. But, offering a range of price points gives you the chance to make higher commissions if your customers are willing to spend a little more. You can even call out the prices of the items and explain the benefits of each one as they go up in price (and therefore in value). If you provide items of value on your site, still offering readers choices in items and prices is a good idea so that your customers feel like they are making a decision that suits them best.
It is fairly easy to figure out what products to feature on your website, but these tips will assist you in adding more products that your readers/customers will find valuable enough to purchase through your affiliate links. You are providing a beneficial service by doing the searches to find the items that are most suited to them, and your customers will love it!
PIN THIS FOR LATER . . .