Do you get sick of googling "How to Drive Traffic to Your Blog" and getting this advice…"If you create great content, people will want to read it". THANKS A #!@x*! LOT! So some of us put out content knowing that it is not the creme de la creme but that it's also not THAT bad. We know that our photos could be better or that there are other articles on the same subject, but we are putting out content that we think many people would love to read. (Or maybe you have outstanding content and can't understand why the world has not made it viral yet!) Either way, here are the real ways that you can drive traffic to your blog.
ONE: Story or no story? I believe that people are going to read your blog because they like your personality, are intrigued by your stories, relate to your life or in one way or another benefit from reading your posts. If you have a lot of personality in your stories, perhaps people want to come back to learn more about what you are doing or hear the follow up to something you have going on with your life. If you are promoting products or affiliate links, a story as to how these things are enhancing your life will let readers know how the products will enhance someone their own life. I have heard from so many bloggers that if they are googling something strictly for information like a recipe, a work out, an outfit, etc., they are not interested in scrolling through your story to find the info…they just want the info. And I can relate to that because I am so busy that I don't read blogs to follow people, but I do follow people on YouTube and listen to their life updates while I am working. Readers of blog though do have time to read your posts and look at your pics. They want to follow you on social media to get tidbits of things that you put out that remind them of you and your personality and your content. but of you are going to be giving information, make sure that you use bullet points, headers and other ways to visually organize the information for people who want to read your story and for those who are only there to get your info.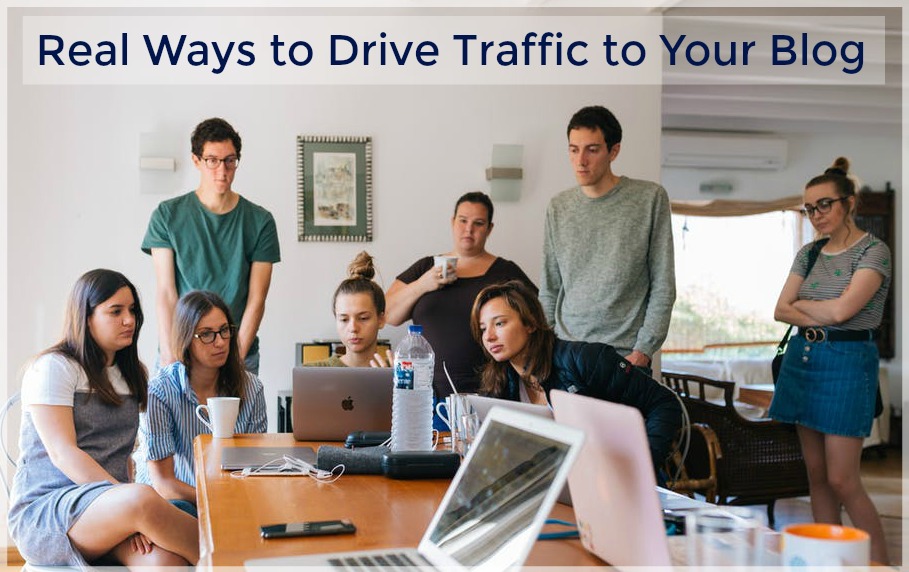 TWO: The Perfect Blog Post Title/Headline. There are many ways to write a blog post title. CoSchedule has a title scorer to use (but keepin mind that you have to give a lot of information including your email). But according to them:
Headlines 55 characters long tend to earn the highest number of click-throughs.
Headlines with approx 6 words tend to earn the highest number of click-throughs.
Headlines that convey strong positive or negative emotions tend to perform better.
Headlines should include searchable keywords and phrases so that readers can find your content easily.
If you want your content to be found in search engines like Google, use a solid keyword that covers the main points of your content and avoid click bait headlines (that don't necessarily include a keyword in your content) to get click-throughs.
I wanted to test out the CoSchedule analyzer and here are the results to picking a blog post title/header for this post and here are screen shots of the results for a few different titles:
Title: "Real Ways to Drive Traffic to Your Blog"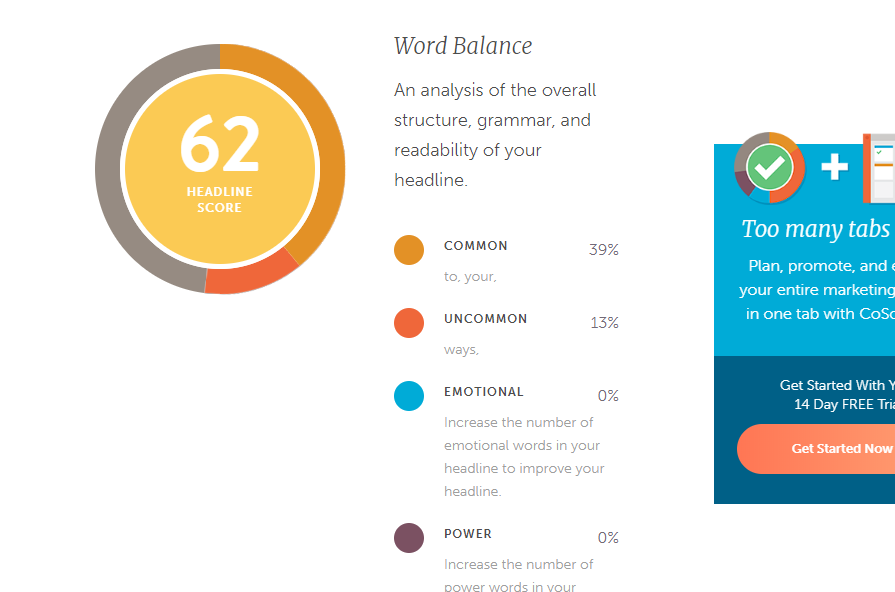 Title: "5 Ways to Increase Traffic to Your Blog Posts"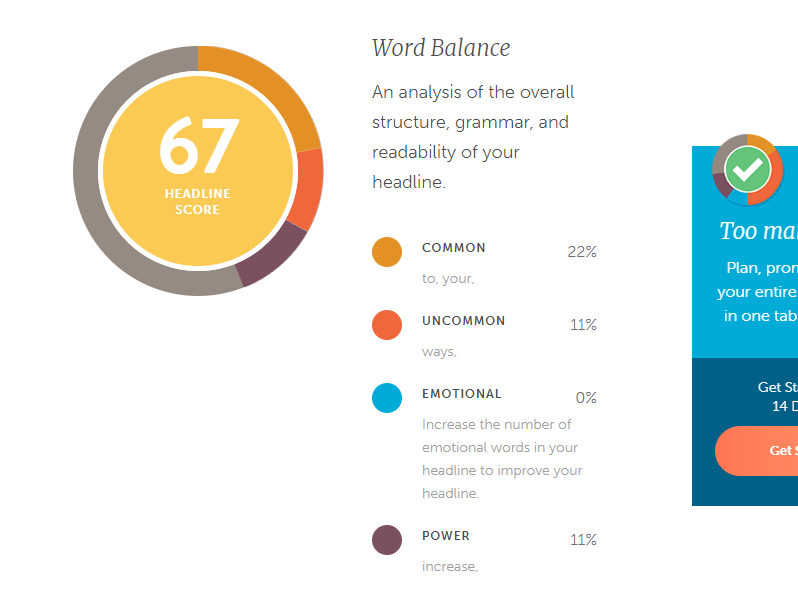 Title: "How to Get More Blog Traffic"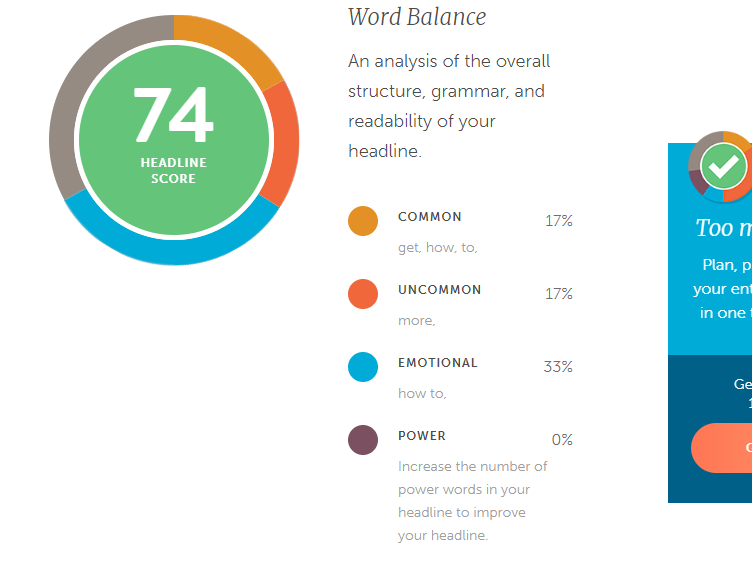 Title: "How to Get More Readers for Your Blog"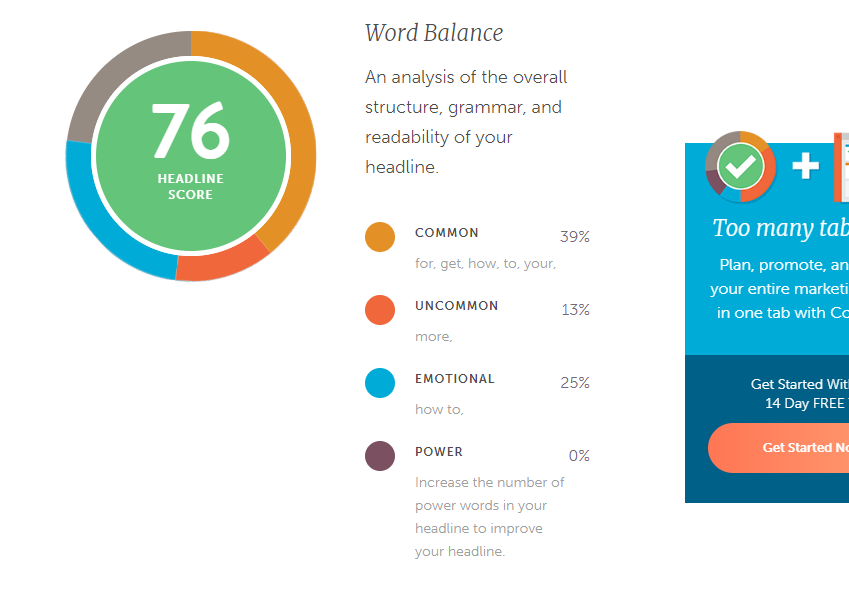 THREE: How Long Should Your Post Be? Most every article about this topic is still using data from a story from the New York Times from 2010! We need some updated info and more than just one article to base everything on. The article says that the more words the more your post will get shared and here is the stats in a graph:
Please include attribution to OkDork.com with this graphic.
Google wants to see more words in posts, period. The extreme minimum for an article should be no less than 300 words or it is not worth publishing. Articles with over 1,200 words should really be your starting point.
I did find a great article that you should read because it goes into great detail and helps show you how to analyze your own posts for optimal word count. It talks about preferred blog length predictions for 2019 based on research and calculations and says that 1,705 words is optimal. This is where your personal stories will come in to play as they will make hitting your word count very easy while providing rich content to hold reader's attention. Add some good SEO keywords in there for Google and you will have a recipe for success!
FOUR: Promote your content! Build an email list to send your new content out to readers. Write eye-catching headlines and graphics to promote your content on social media like facebook and twitter. Make pinterest friendly graphics and share them to your boards. Have people friends, family and fellow bloggers share your article to places like google+, stumble upon, reddit and anywhere else that is relevant (like food posts to foodgawker or business articles on linked in). If you have an article that you know is really good and will get shared if people would be able to see it, pay for ads on social media to get many eyes on it. A facebook or instagram ad will get you readers and if your content is interesting or informational, these readers will share it to their friends!
I have more blogging articles HERE.
PIN this for later. . .