I am a member of the #CollectiveBias Social Fabric Community. This #FamilyMobile shop has been compensated as part of a social shopper amplification for CollectiveBias and @Walmart.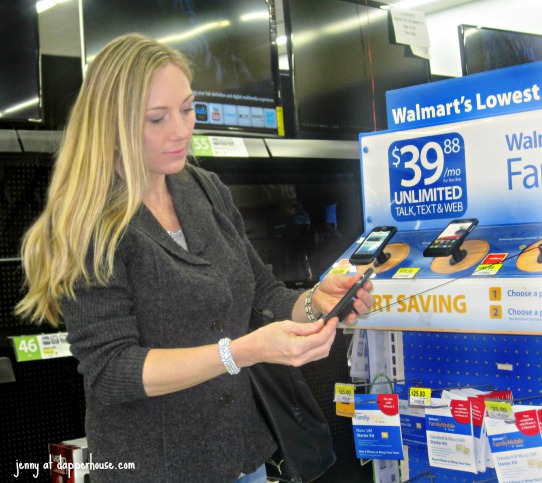 So many people dislike tax season, but I think that any amount of work is worth getting your own money back! It is fun deciding how to #MaxYourTax return money. This year it was easy to decide what to spend my money on. I have been in desperate need of a new cell phone! Ever since the cell towers in my are were upgraded, my old phone does not get good service. I am paying way too much every month to not be able to keep in touch with my family and take crummy pictures. I knew that I needed to switch to the Lowest Price Unlimited Plans for cell phone service.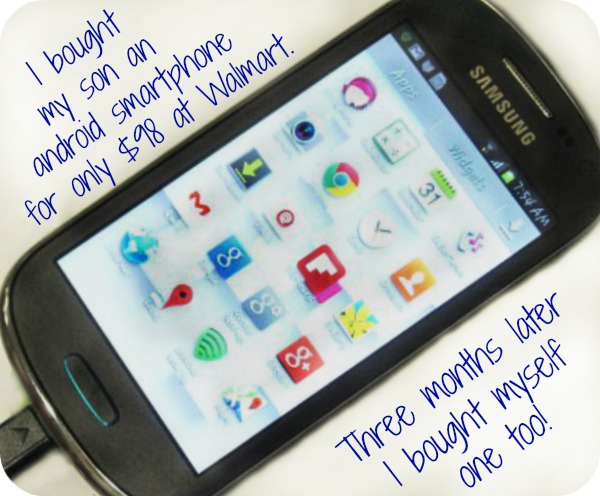 This past Christmas I bought my tween son a Samsung Galaxy Exhibit phone from Walmart #FamilyMobile because they had the Cheapest Wireless Plans. Well, 3 months later my 11 year old has a better phone than I do AND I am paying less than half for his Unlimited Talk Text and Date/Web than I am for mine!! So yes, it was a no-brainer that I would get myself one too.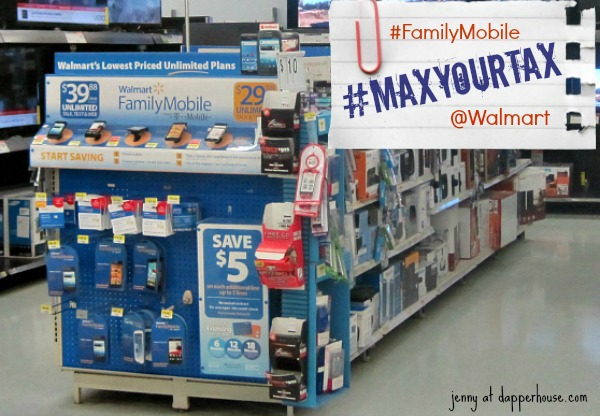 This year I didn't get back what I had hoped so I am on a budget as usual but this is no big deal since Walmart has a fab variety of smart phones for less that $100 bucks! This is a huge savings from the prices I have seen in a lot of other stores.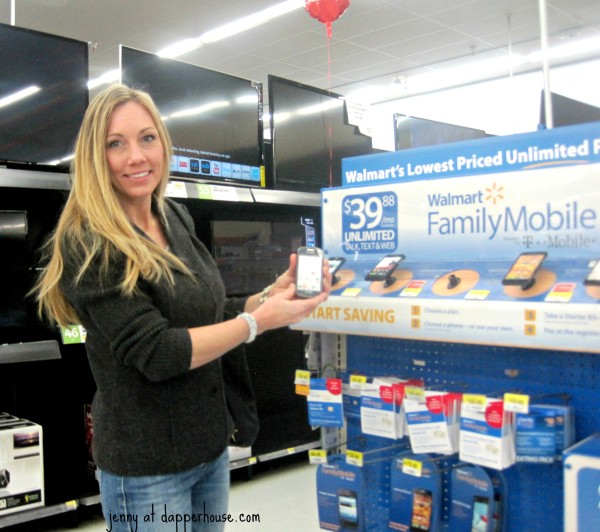 I got the phone for so cheap that I still had money left over for accessories!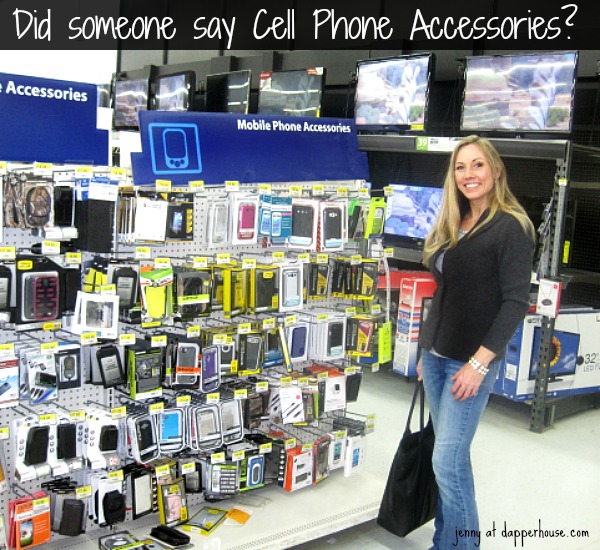 My little guy helped me find an sd card for memory to store all my new pics and new music. We got protective, matching cases (in different colors of course) with kickstands. It was so fun!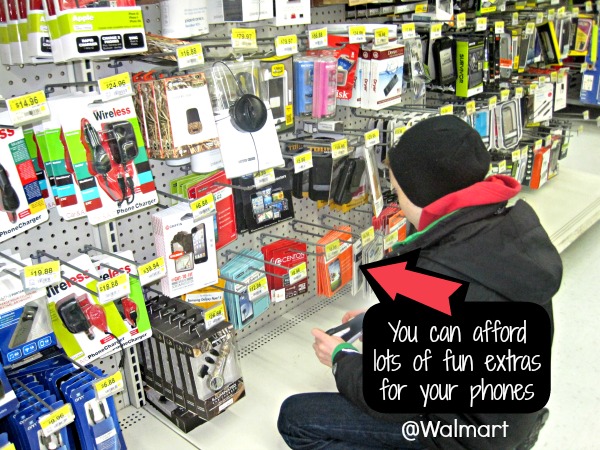 Then I had to get a hands free device for the car because Chicago has a new law that you can not use cell phones while driving. The one I wanted was out of stock but no big deal because I also use walmart.com from my computer and phone. I checked out with my goodies and went home to open my new TOY!! uh…I mean cell phone. I was happily surprised again to find out that since I already had a line with Walmart Family Mobile, I get a $5 discount every month for my newly added line.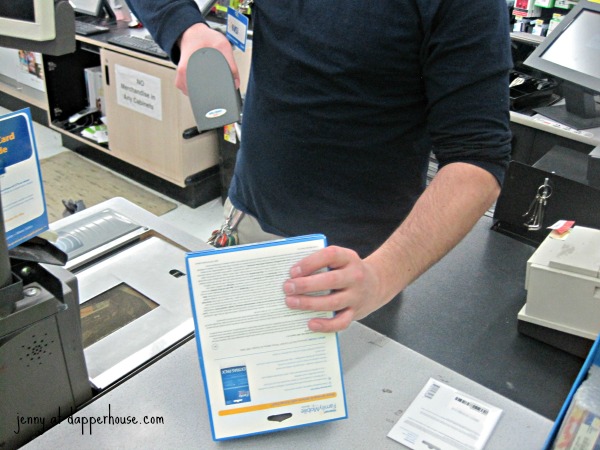 As soon as I got home I jumped on the computer and within 5 minutes I had ordered my hands free speaker at walmart.com. I got a highly recommended speaker that clips to my visor and allows me to use the phone without touching it as it syncs wirelessly with bluetooth. And it was only $61.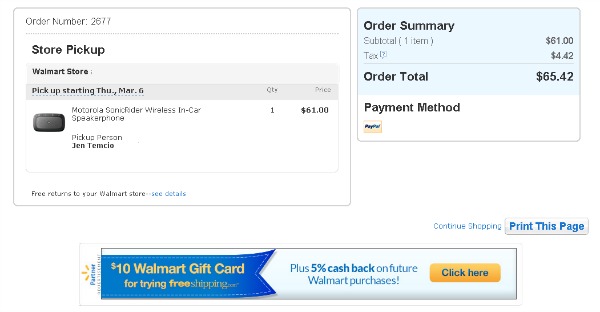 Another AMAZING money saver from Walmart. . . they give everyone FREE Shipping from site to store. So two days later I got an e-mail saying that my package was ready to pick up and all I had to do was run inside, show my ordering info and I was done!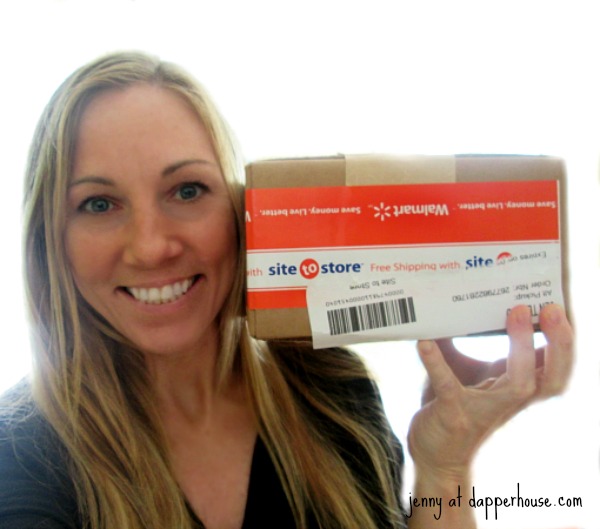 I was so excited to get my phone. I was even more excited because my son could teach me how to use it! Right now while he is young, my son and I are each others biggest fans so anything I can do to make memories and stay close to him I will do without hesitation. He was really proud to know that I was getting a phone like his and that he could show me "what's up".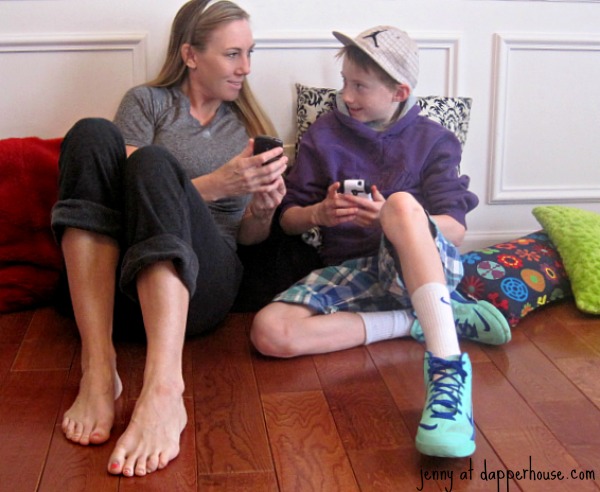 I am excited that I got to treat myself using my tax return.  Now I don't drop important calls and I can take amazing pics to post on social media. I can't believe what technology allows us to do for our families, and for so cheap! I got all of this at Walmart and spent less than $200!! Can you believe it? You CAN afford to have a cool phone at a low price with Walmart Family Mobile Plans.
I am a member of the #CollectiveBias Social Fabric Community.