*This is not a sponsored post but does contain affiliate links. Content and opinions belong to jenny at dapperhouse.
Unicorns are so fun and magical. I have been doing quite a bit of crafts and baking to celebrate unicorns and here is another project that I want to share with you. This is a DIY unicorn silhouette piece of art made with a background of washi tape. This craft is fairly simple and could most likely be done by kids 8 and up. This would be a fun way to spend time with your child, a cool activity for a play date and an awesome addition to a unicorn birthday party where the guests could make and take their own creative Unicorn art home after the party as a favor. I am going to show you how you can make this DIY unicorn silhouette washi tape art.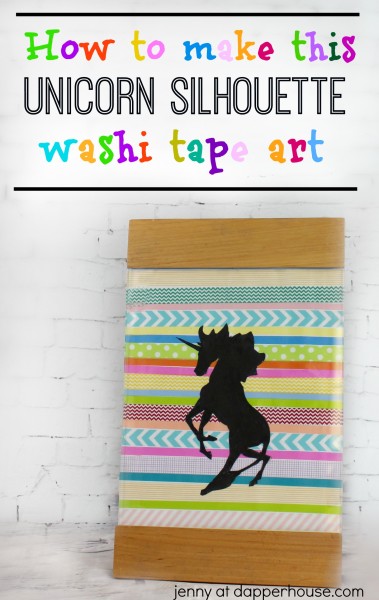 You Will Need:
The Unicorn Stencil provided here
washi tape in various styles and colors
scissors
glue stick
picture frame
white paper that fits the frame
printer
black marker
How to Make: 
1.) Open your frame and trim a piece of white paper to fit inside
2) Click on the link or drop and drag the stencil to a word doc and size it to      be quite a few inches smaller than your frame.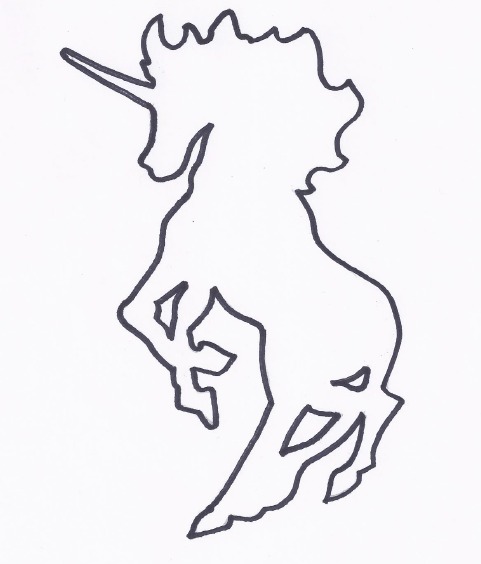 3.) Color it black (or any color you like) and cut it out.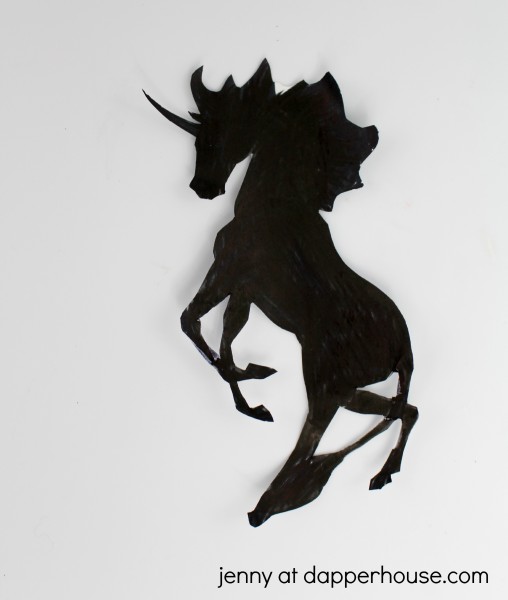 4.) Set the unicorn aside and take our your paper and washi tape.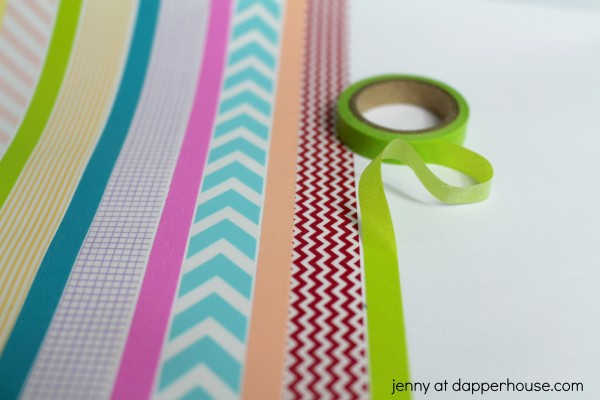 5.) begin at one edge of the paper and begin to alternate patterns and colors one after the other until the paper is filled. You can trim the excess tape from the edges or simply fold it over the back of the paper.
6.) Turn the unicorn over and apply the glue from the glue stick.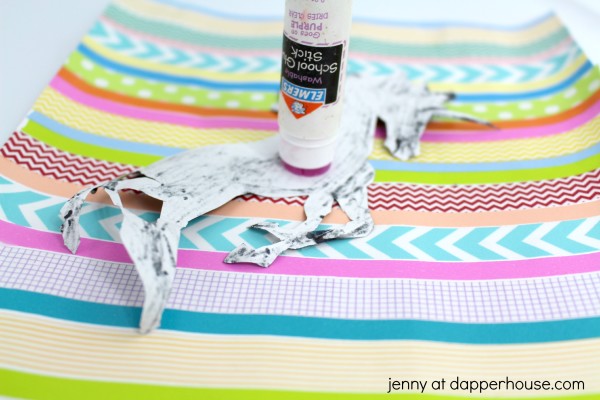 7.) Hold the unicorn carefully over the washi tape paper and once it is where you want it, lay it down and press lightly to stick it to the paper.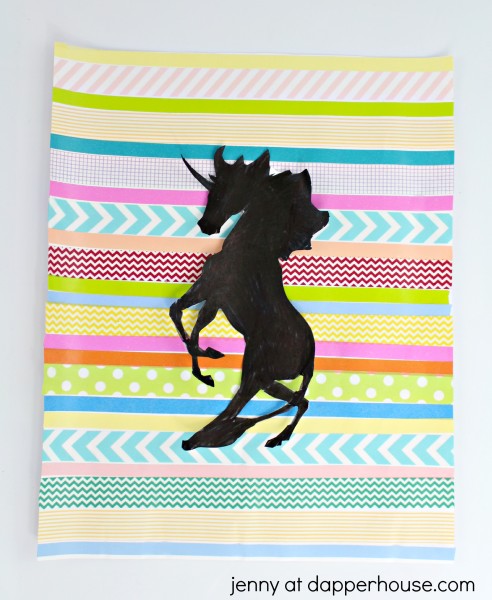 8.) Put this inside the frame and you are done!
Who are you going to make this art project with?
Here are some links to some awesome washi tape:
Just click the pic to go to the product pages.

You may also like:
Unicorn Clothing & Accessories for all ages
Best Unicorn Gifts EVER for Adults & Teens
Make Magical Unicorn Cupcakes from Scratch
Free Unicorn Bingo Game Printables
You can also follow my Unicorn board on Pinterest!