*This is not a sponsored post. I received no compensation for this post. My ideas are my own.   This year my youngest son knows THE Santa Secret. He has been asking me for the truth for a year (or two) but I have managed to hold him off. I didn't want to ruin the magic for him but he finally told me to "give it up".  Now I have no little ones left in the house who believe. As a mom of adult and older children I like the challenge to find  new and exciting ways to create that holiday magic! This year instead of the old traditional chocolate-a-day Advent Calendar, I am making each of the kids an individualized Advent Calendar! I found so many amazing and fun ideas on pinterest, blogs and other social media. I have about fifty that I want to make, but doing these for three older children will be really pricey, so I am doing one on a budget (of course).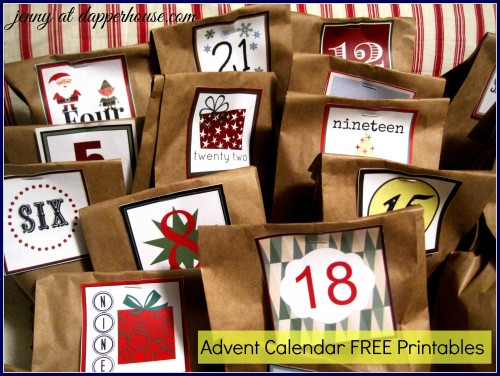 The first thing I did was decide that instead of spending a day folding expensive papers, I would use paper lunch sacks. Then I designed some masculine looking labels (one of for each day until Christmas) to put on the bags.
You can get these for yourself from my printable advent tags!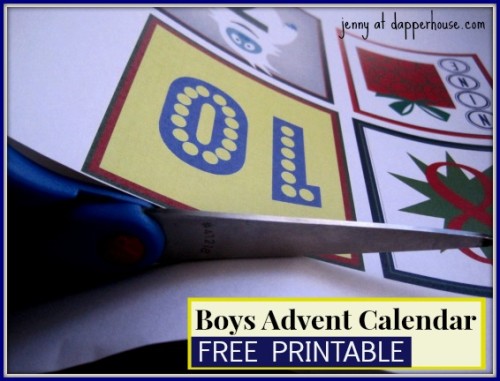 I went to the dollar store and a few other stores to get 25 items.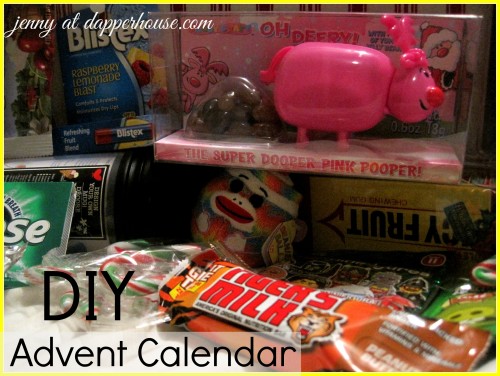 Ideas for Tween Boys Advent Gifts:
Flavored Chapstick
lego mini packs
New toothbrush
Hot Cocoa Packs with Individually Wrapped Cookies
Sports Cards Packs
Seasonal Candies
Packs of Mystery Lego Characters
DIY Tea Mug
Flavored Tea Bags
Book light & Magazine
Various Gift Cards
School Supplies
Hand Warmers
Shower Gel
Laser Pointer
Cozy Slipper Socks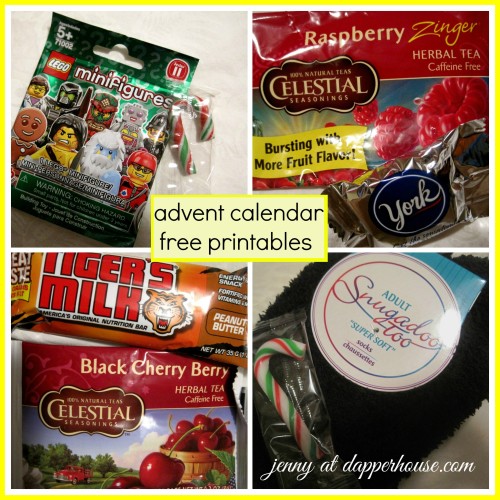 I filled the bags and sealed them with a stapler and the tags! (no peeking)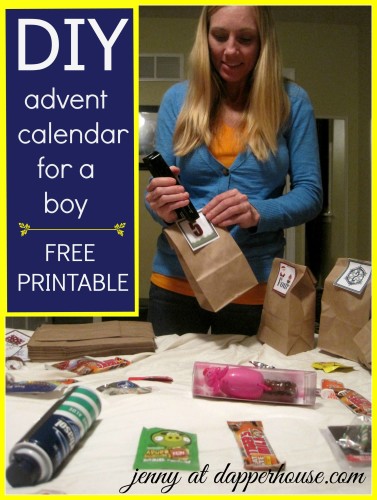 Lastly, I played around with some ideas of how to present the bags.
I could:
hide them and leave one out every morning
hide them and bring one out every night
hang them like a banner from string and he can pluck one each day
arrange them creatively on a shelf or table top
hang them with clothespins from an over sized, wire lined frame
Ultimately I decided that it would work best for us to keep them on top of a dresser in my room and he can come in and get one at the end of each day but not mess around with them over the course of a month.
Have FUN Making your boy an advent calendar for December!