*This is not a sponsored post. Content and opinions belong to jenny at dapperhouse.
No matter what party we go to it seems like someone always brings OREO Truffle Balls. And no matter what, they are always a huge hit at the party. They are pretty easy to make,  are inexpensive and sure to please everyone. Make them for celebrations and special occasions!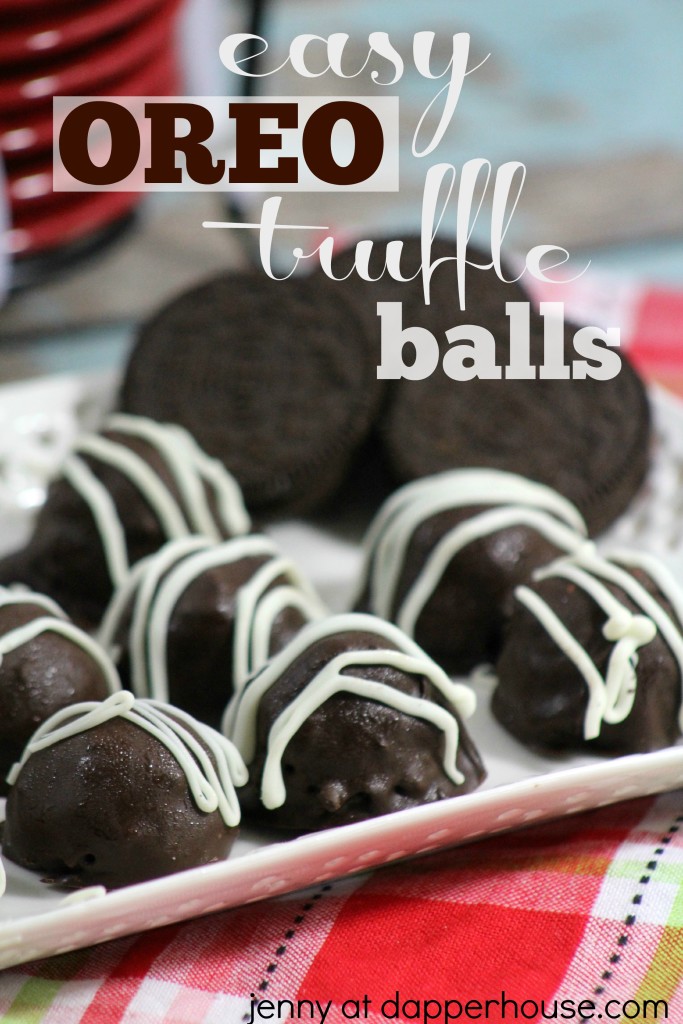 You will need:
1 package of Oreo Cookies
1 – 8 ounce package of cream cheese (softened)
1 bag dark chocolate chips
white icing in a pastry bag with small tip
food processor (optional)
parchment paper
small ice cream ball scoop
Directions: 
Using a food processor, crumble the entire bag of oreos on the pulse cycle.
Add the cream cheese and continue to pulse until blended smooth
Scoop balls of the dough onto parchment paper lined cookie sheet
Place in the refrigerator until hardened
While the oreo balls are in the refrigerator, melt the chocolate chips in microwave or double boiler.
Use a spoon to dip each truffle ball into the melted chocolate and return to parchment paper.
Refrigerate again until chocolate is hardened.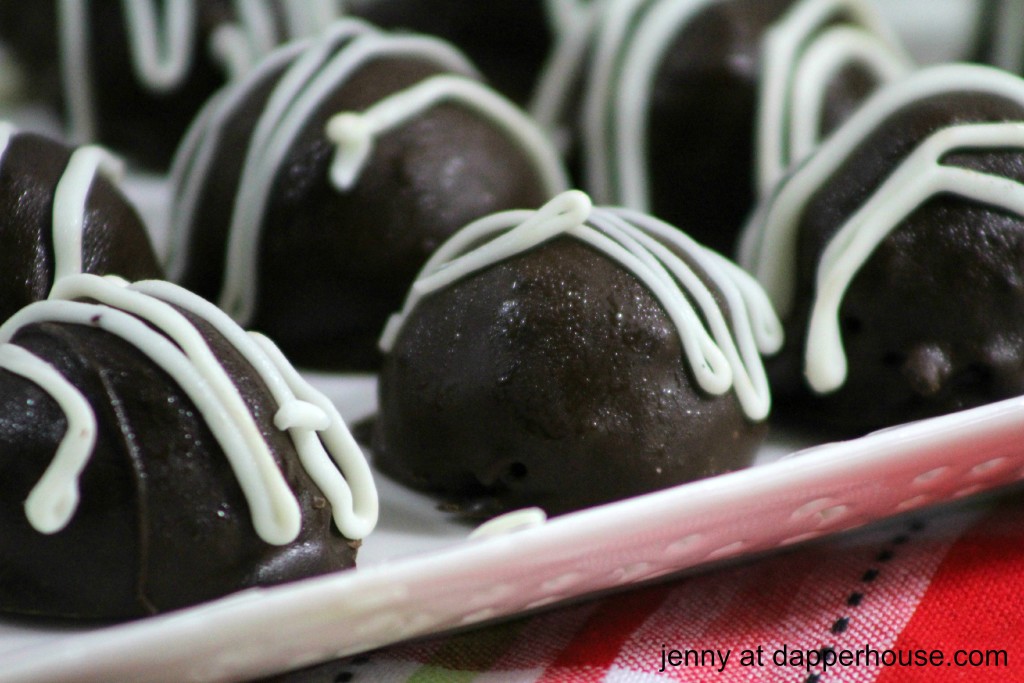 Drizzle with some white icing.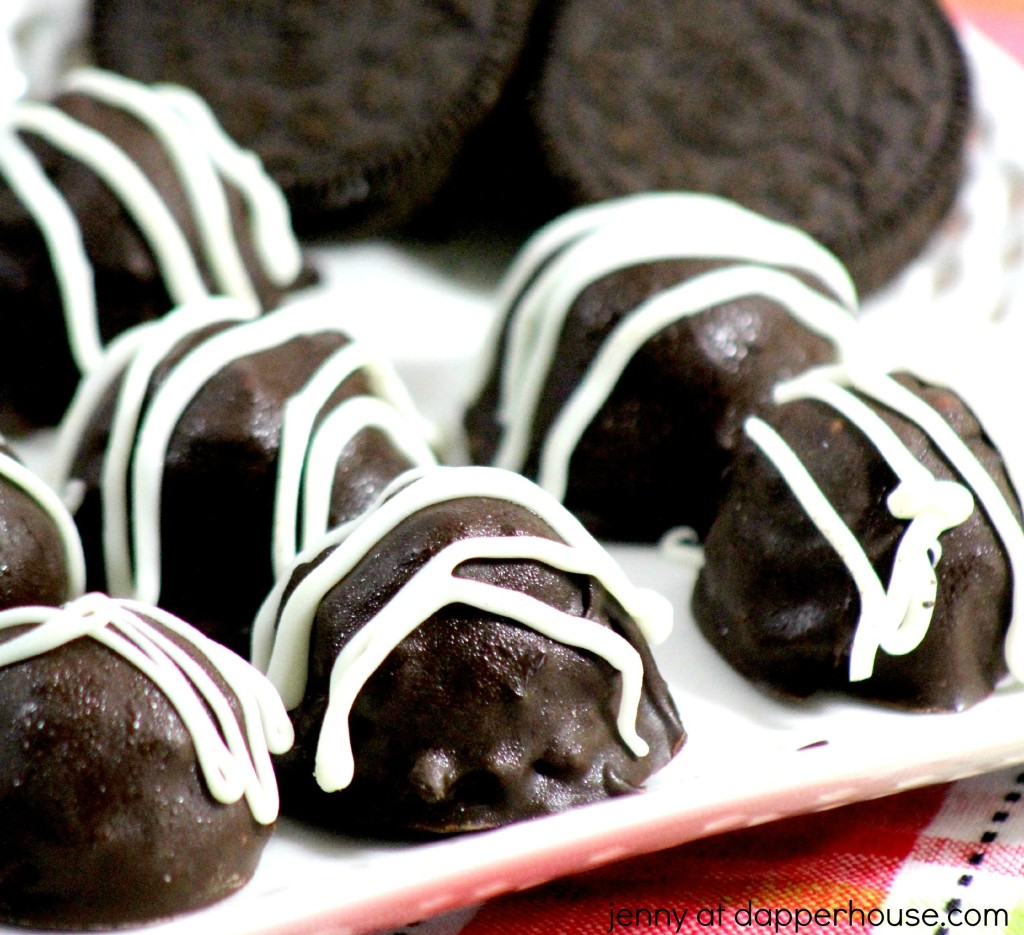 Have you tried these or made these before?