This is not a sponsored post but does contain affiliate links. Opinions and content belong to jenny at dapperhouse.
If you think that you are not crafty or don't have much time to be artistic, you are going to love this quick craft! It is also a nice gift to give someone who could use a bit of inspiration and to know that you care about them. Great for anywhere from a child's room to your fitness area!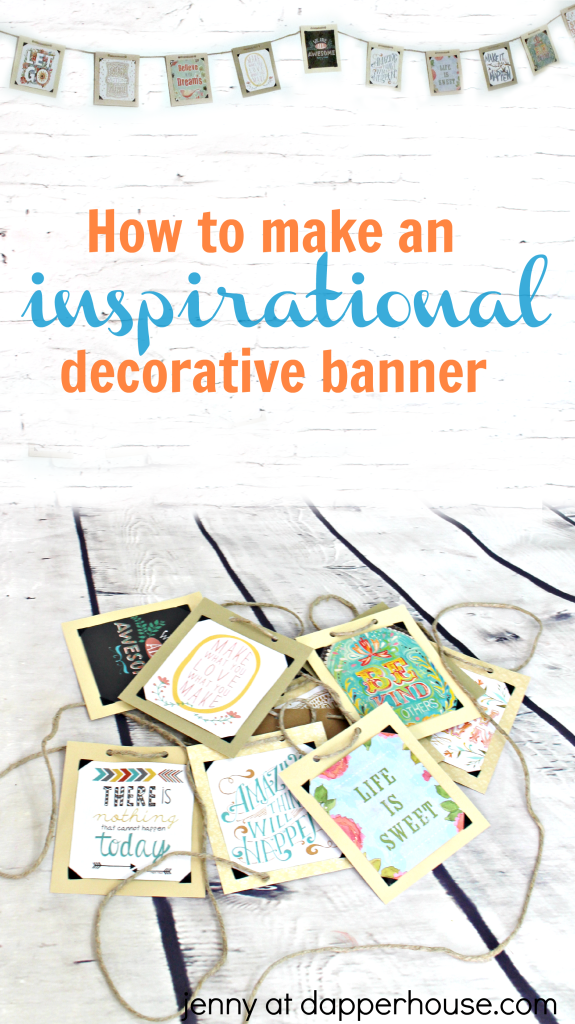 For this banner I used a beautiful book that was given to me by a dear friend. She gifted me this book when I was in recovery from the kidney donation surgery and since that time I have kept it on my desk to thumb through when I need a boost. I finally decided that I wanted to turn it into a banner that I could hang on my office wall and glance at all day long!
If you want to use this book you can find it here on Amazon and it is called; Think Happy, Be Happy: Art, Inspiration, Joy
TIP: You can easily google "inspirational quotes" and get plenty of options to use for your banner!
Supplies
motivational quotes printed out and trimmed to the same size
decorative, sturdy paper
scissors
glue stick
photo corners
paper hole punch
twine or string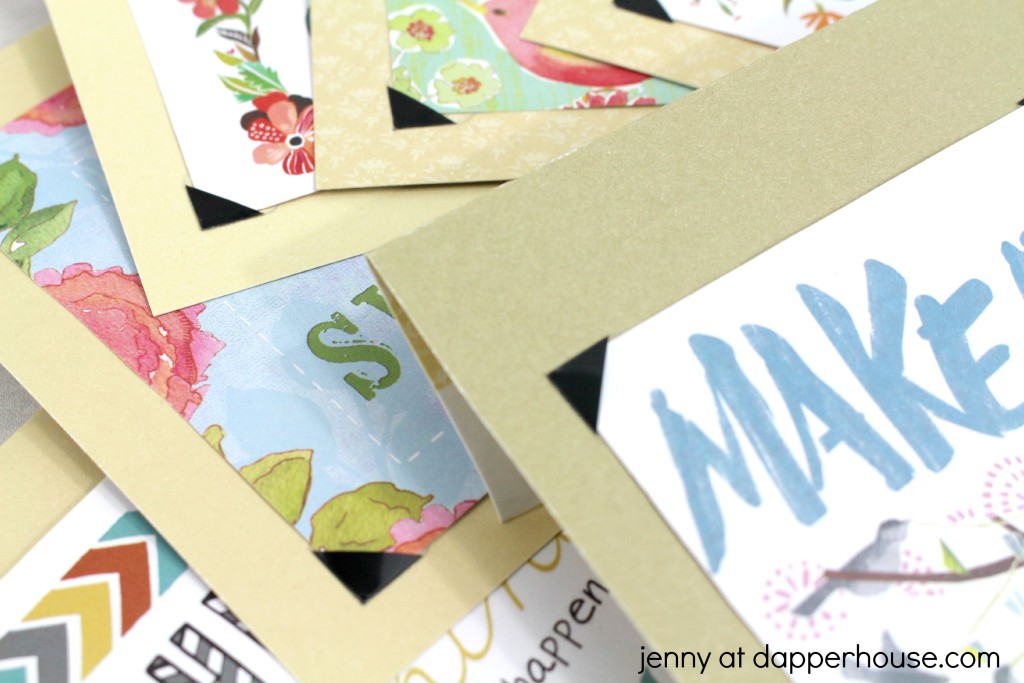 Instructions:
Step 1 – Make certain that your motivational papers are all trimmed to the same size. The sizing is totally up to you depending on what you have in mind. (Luckily mine were already the same so it was pretty simple.) I used 12 pieces of paper because that is what fits well along my wall.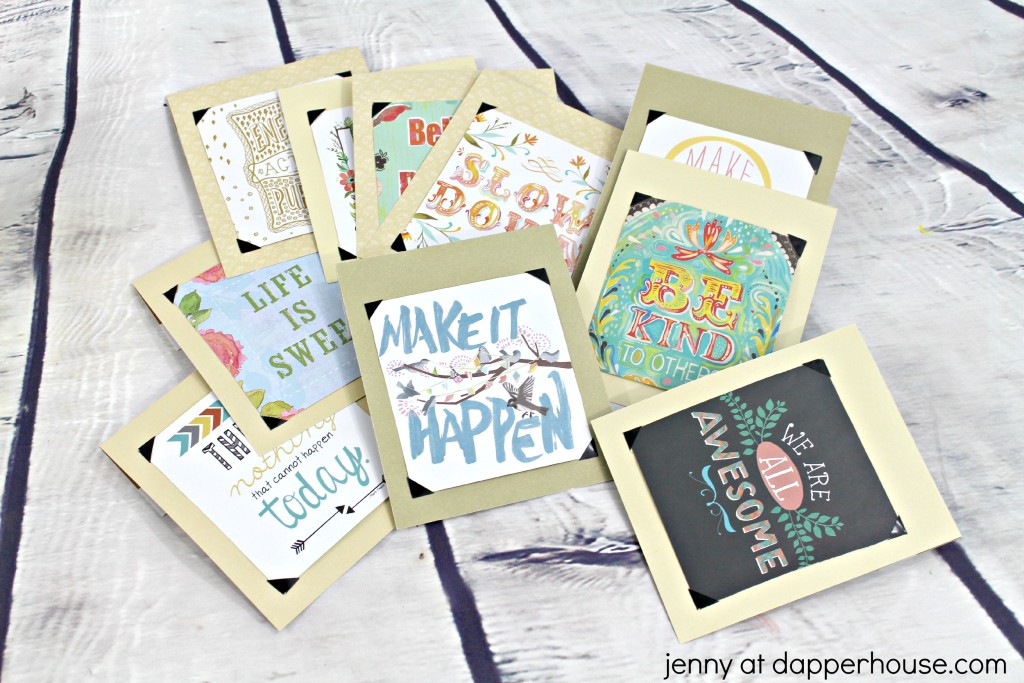 Step 2 – Use the glue stick to secure the quotes to the decorative papers making certain to leave a similar amount of space around the edges for a border.
Step 3 – Add decorative photo corners to add a more "put together" look.

Step 4 – Use the scissors to trim around the edges, leaving a border.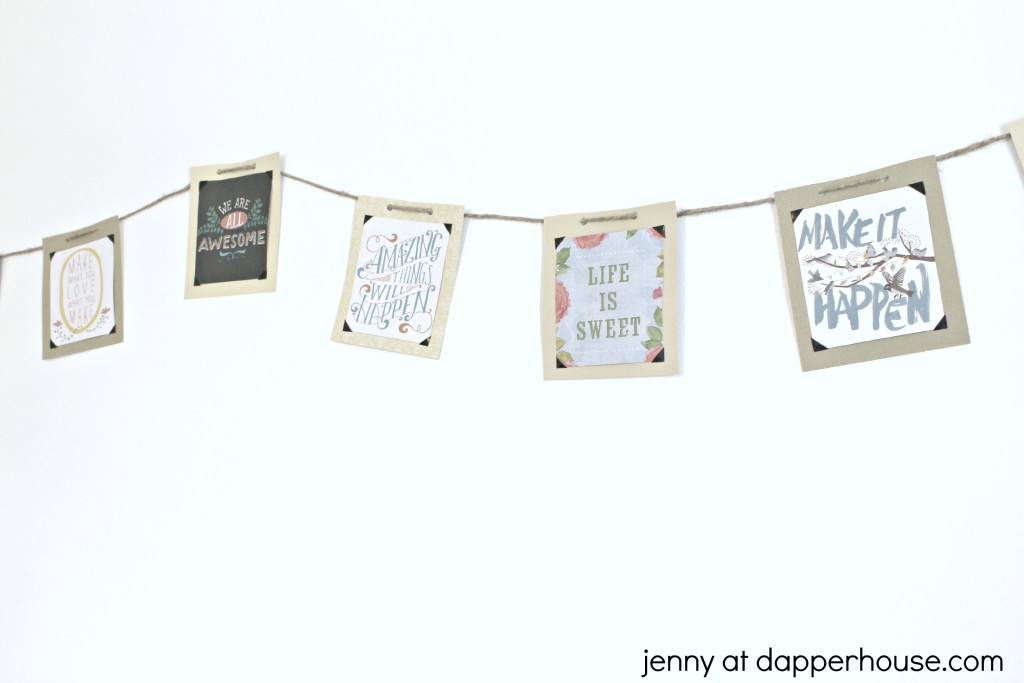 Step 5 – Use the paper hole punch to make two holes on the top of each paper evenly spaced on each banner.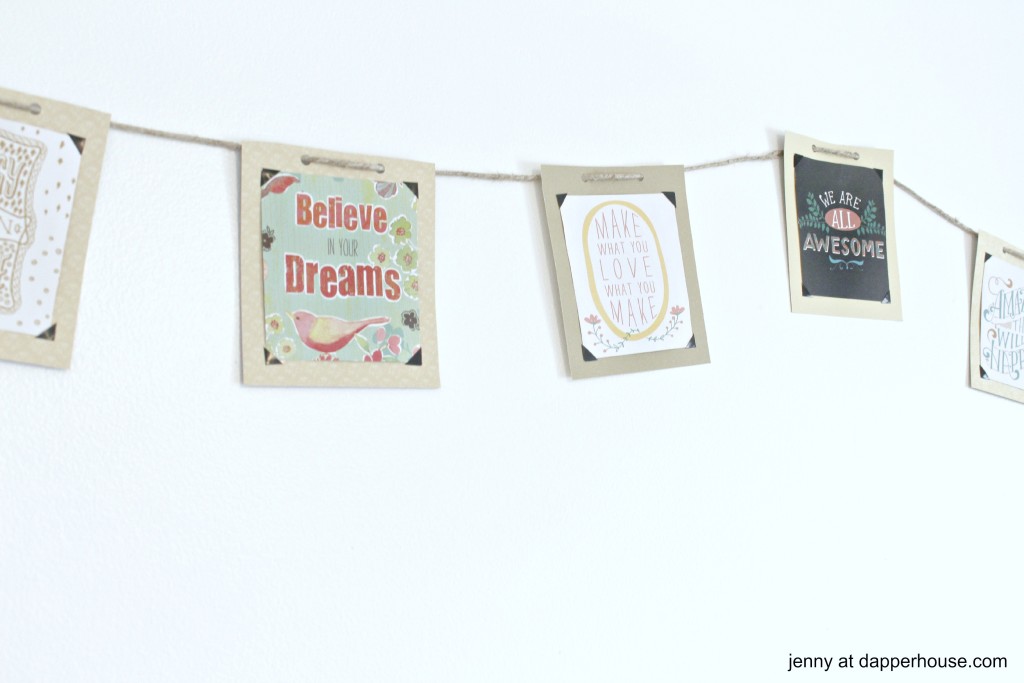 Step 6 – Thread the twine through the holes as shown and in the order you prefer.
Step 7 – Hang your banner! (I hung mine with clear tape.)

What is one of your favorite inspirational quotes?