This is not a sponsored post but does contain affiliate links.
Written by Paul Temcio
I am a red blooded American meat eater but somehow ended up married to a pescatarian. When I am grilling my giant steaks perfectly rare I also throw some salmon and veggies on for Jenny. It is one of the healthiest proteins you can eat and tastes incredible. I will say that I have perfected sockeye salmon on the grill. Jenny says that it is hard to believe that food this gorgeous and delicious can be so easy to make, but it really is fast and simple. I am going to share my secret so you can grill it yourself at home anytime.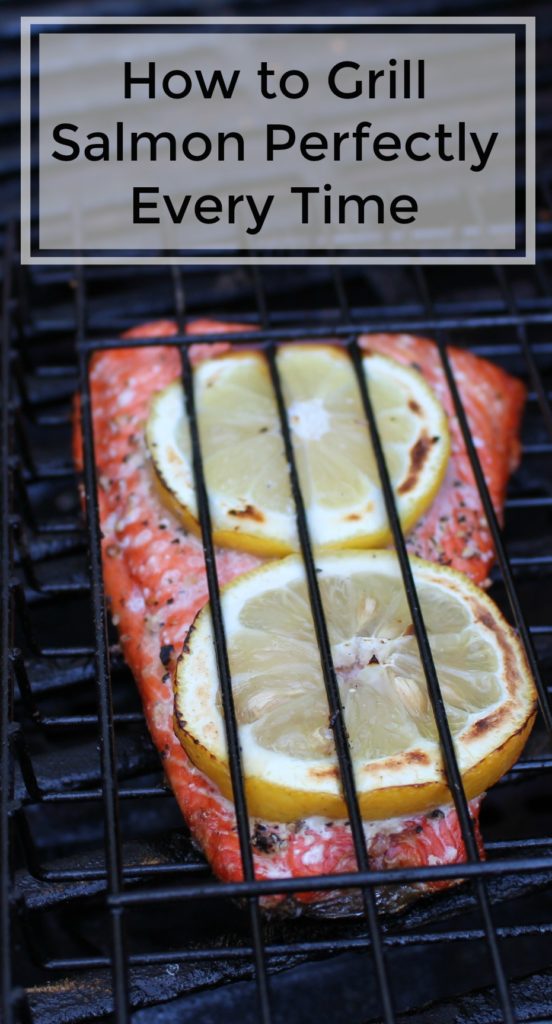 You will need:
2 fillets of Sockeye Salmon
Salt and Pepper
Lemon
Cooking Spray
Grill Basket
How to Make It:
1.) Preheat the grill on High Heat for 10 minutes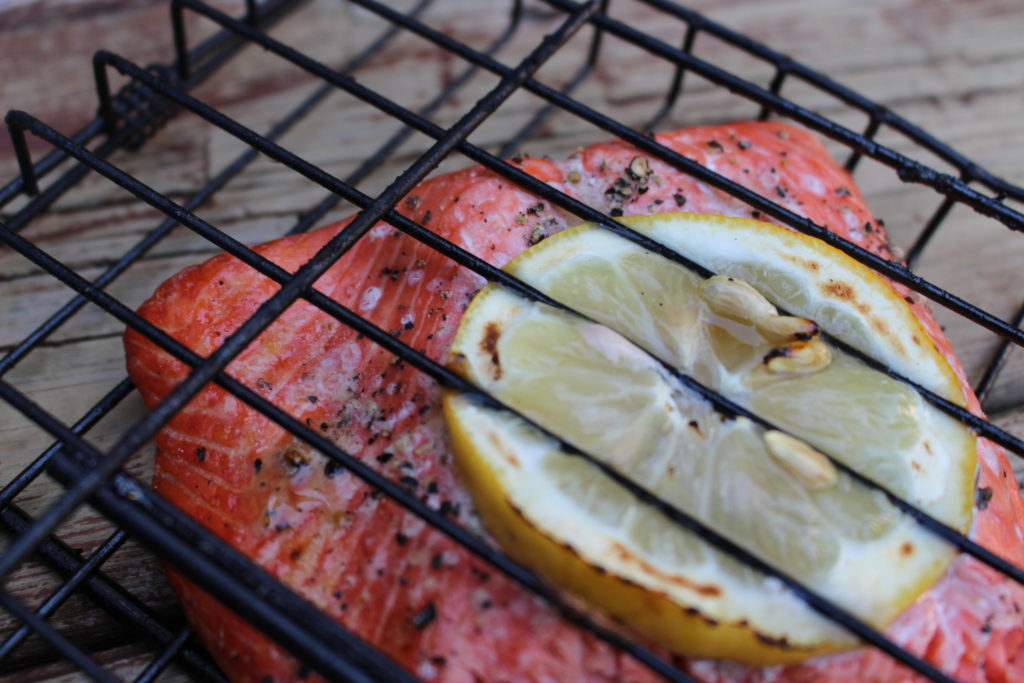 2.) Sprinkle with salt and pepper.
3.) Place lemon slices on top of the fish.
4.) Spray the grill basket with cooking spray. Make sure that it is coated well because the fish sticks to it and not only makes a mess, but doesn't look nice once removed and plated.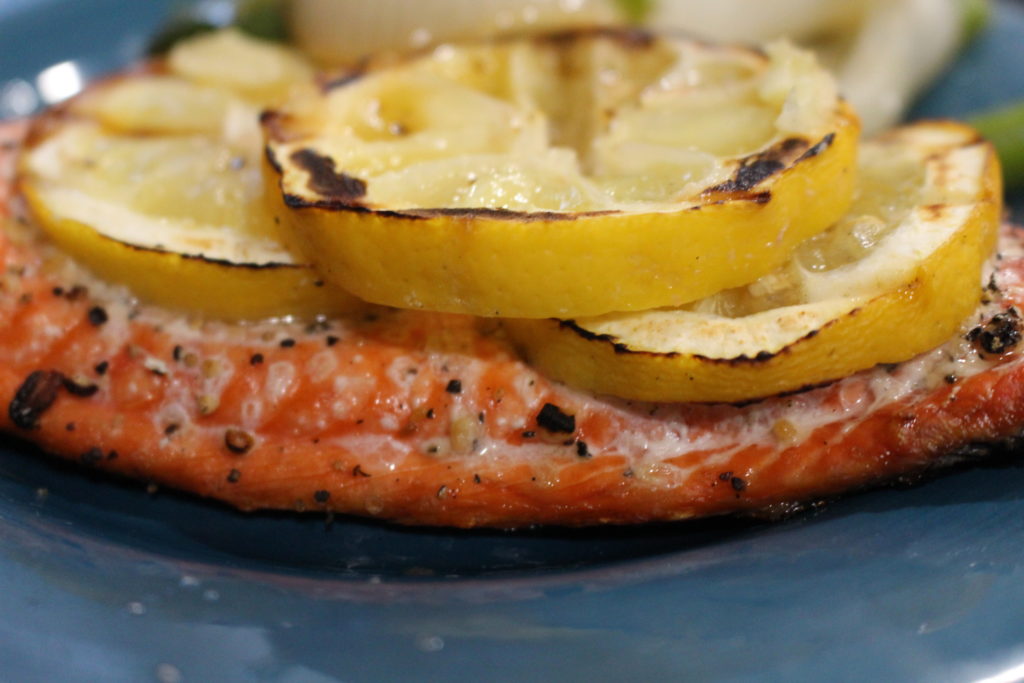 5.) Place the fillets skin side down on the grill rack and secure.
6.) Grill it skin side down until the skin turns brown and the salmon begins to change color from red to pink. (Check the bottom of the salmon for color change so it does not burn.)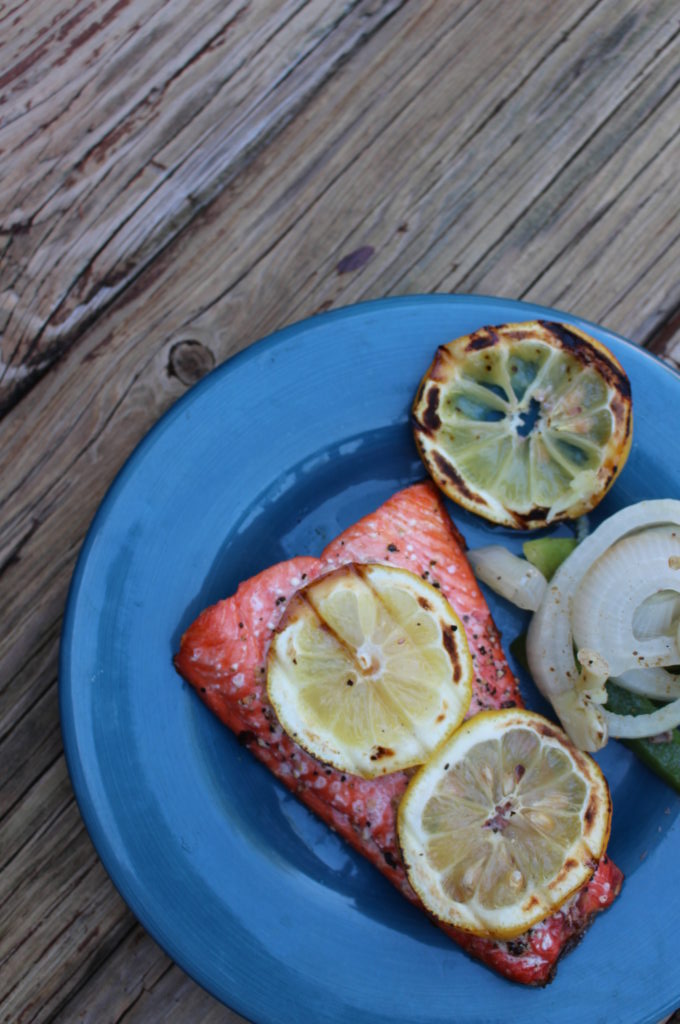 7.) Once salmon is almost cooked (which happens really fast), flip the grill basket over and sear the  outside for 3 – 5 minutes.
8.) Remove from grill and plate.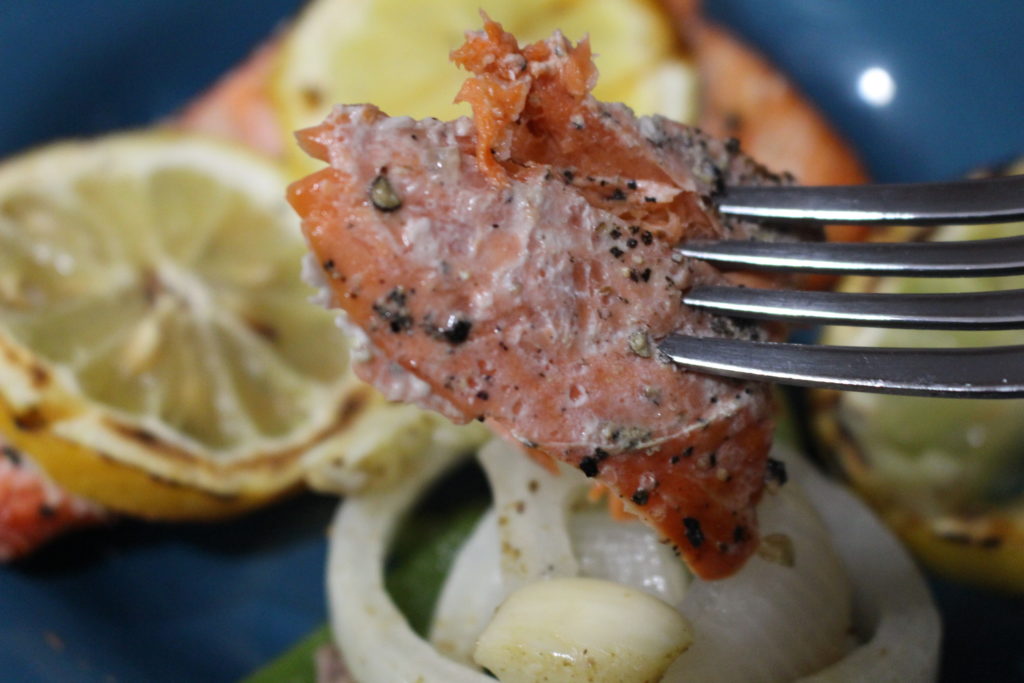 And there you have it! Easy, healthy and tastes great too. (Watch for my grilling tips on steak and chicken coming soon.)