#advertisement I received compensation from Dr. Scholl's® to write this post. All opinions are entirely my own. #CustomFitRelief #DrScholls
How to Get Custom Fit® Orthotics from Dr. Scholl's® Risk Free So You Can Keep Up With Your Family
We are a very active family. Sometimes we take nature walks in the fall leaves or bike the trail that runs through the towns nearby. We often work out together at the gym or shoot hoops. Some days we walk miles at the malls just window shopping and having a treat together. We also like to attend sporting events and concerts. A lot of what we do together as a family requires a lot of walking and being on our feet.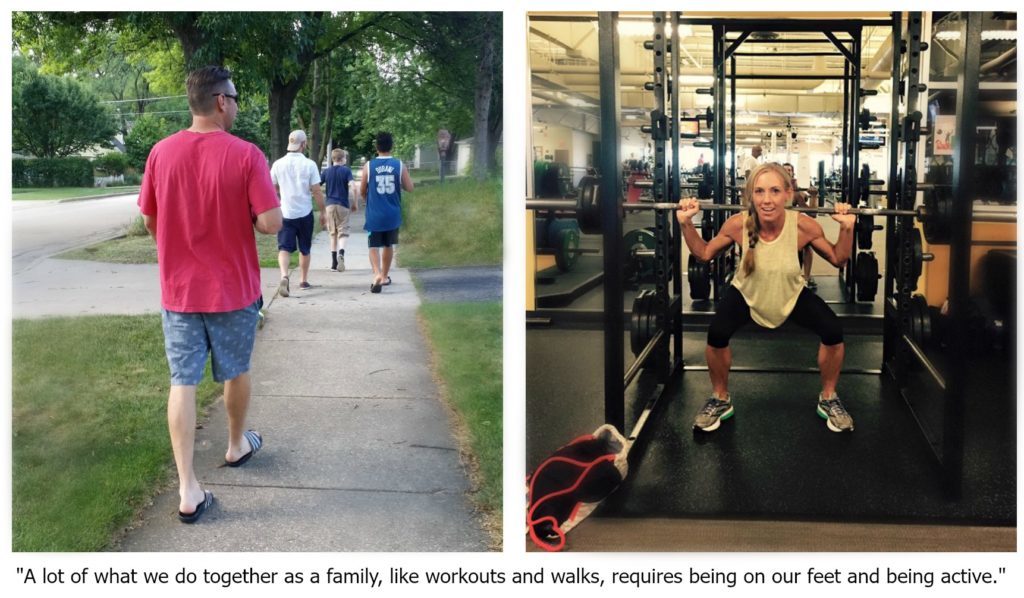 My mind and my body always want to keep up, but my knees and back sometimes try to get in the way. But my aches and pains can not hold me back from spending time with my family. This is why I insist on wearing high quality insoles in my shoes. Dr. Scholl's® Custom Fit® Orthotics are the ones that I recommend to help you stay on your feet, comfortably. I know that so many of you parents can relate to having the same types of pains as I do, but you don't need to let this interfere with your active family time when you have a solution that will work for you too.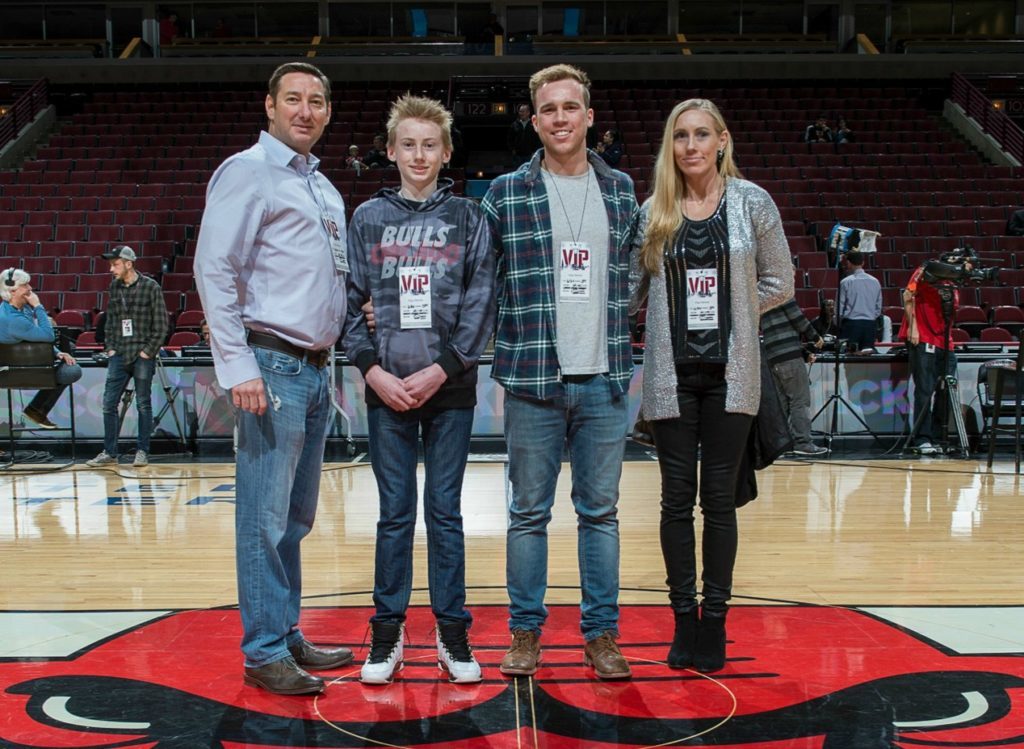 With the right support and cushioning, you can disperse your foot pressure and reduce the pain-inducing stress on your knees or lower back. Problem solved. But you must get Custom Fit® Orthotics from Dr. Scholl's® because they are different. Comprised of 4 layers, each of which provide a different benefit, together provide support and cushioning for your feet. This creates immediate results in relieving foot and lower body pain and provides you with all-day comfort. Every time you wear Dr. Scholl's® Custom Fit® Orthotics, you will notice the huge difference in how your body feels.
You get Dr. Scholl's® Custom Fit® Orthotic Inserts by using a kiosk found in Walmart stores. I decided to go to Walmart and show you the process so you won't be intimidated when you go to get fitted. You will see how fast and easy it is to do your FootMapping®.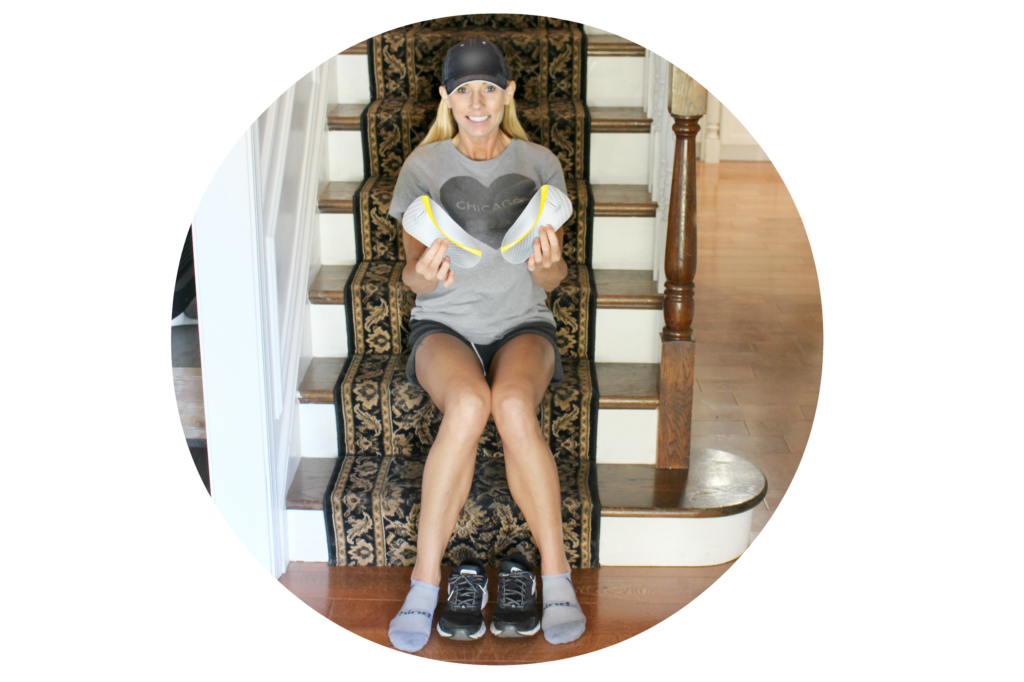 How to do your Dr. Scholl's® Custom Fit® Orthotic Inserts at Walmart.
1.) Go to your nearest Walmart store and look for the kiosk that is normally located near the pharmacy area.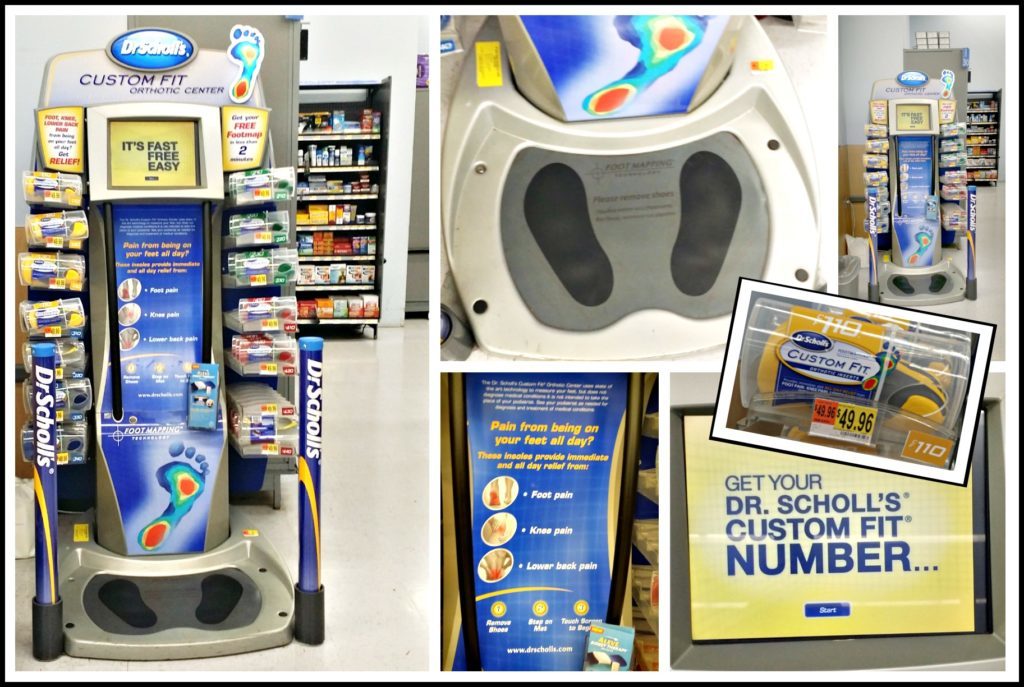 2.) Remove your shoes and step onto the stand with your feet in the proper position. Press the touch screen to start.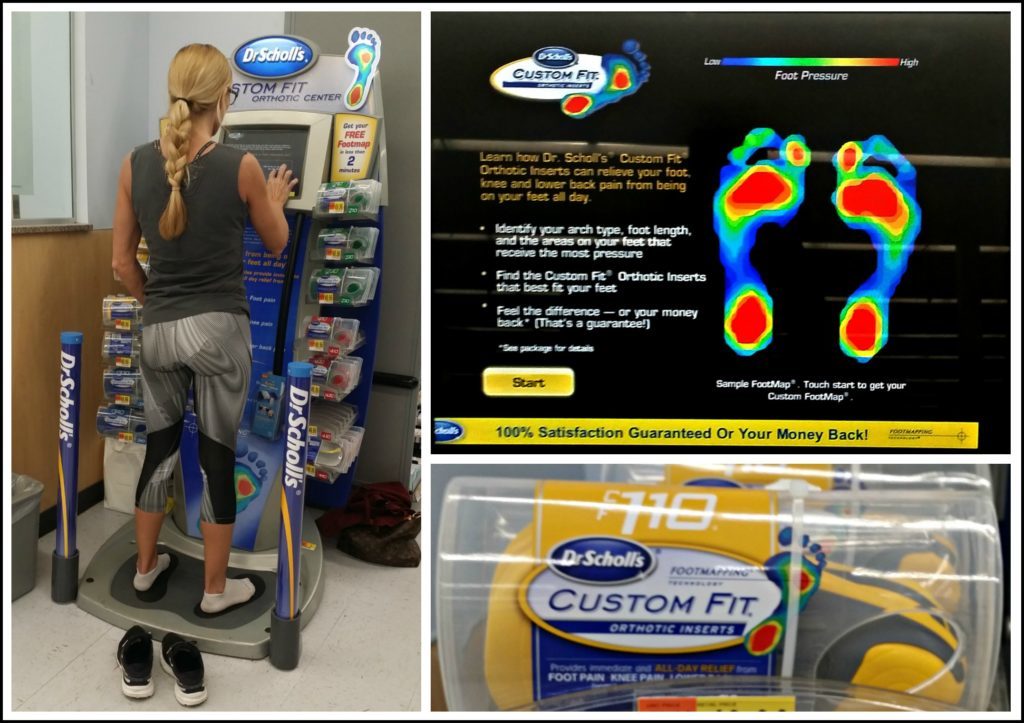 3.) One of the ways that the FootMapping® works is that you will see a bulls eye on the touchscreen. When you see this, it will give you instructions to steady yourself on the poles on either side of you. You will lift one foot off the sensor pad and then lean forward with your other foot. You will move your foot around slightly to get the proper measurements. You will know you are done when you fill the bulls eye.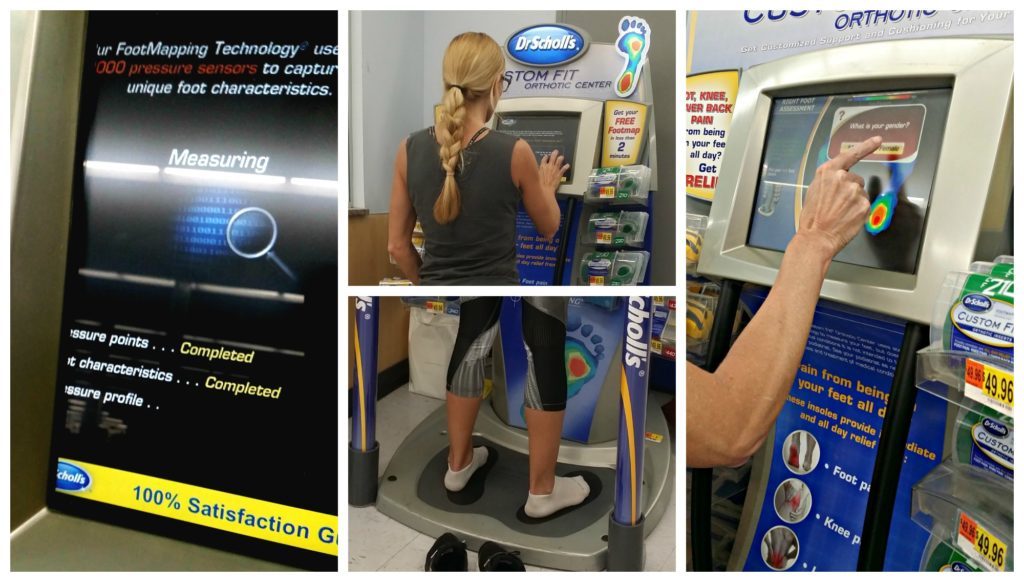 4.) You will answer some questions on the screen and in only a few minutes you will have a specific orthotics recommendation via technology and years of expert insight from Dr. Scholl's®. Dr. Scholl's® Custom Fit® Orthotics provide clinically proven immediate and all day pain relief for foot, knee, or lower back pain from being on your feet, so you can keep moving!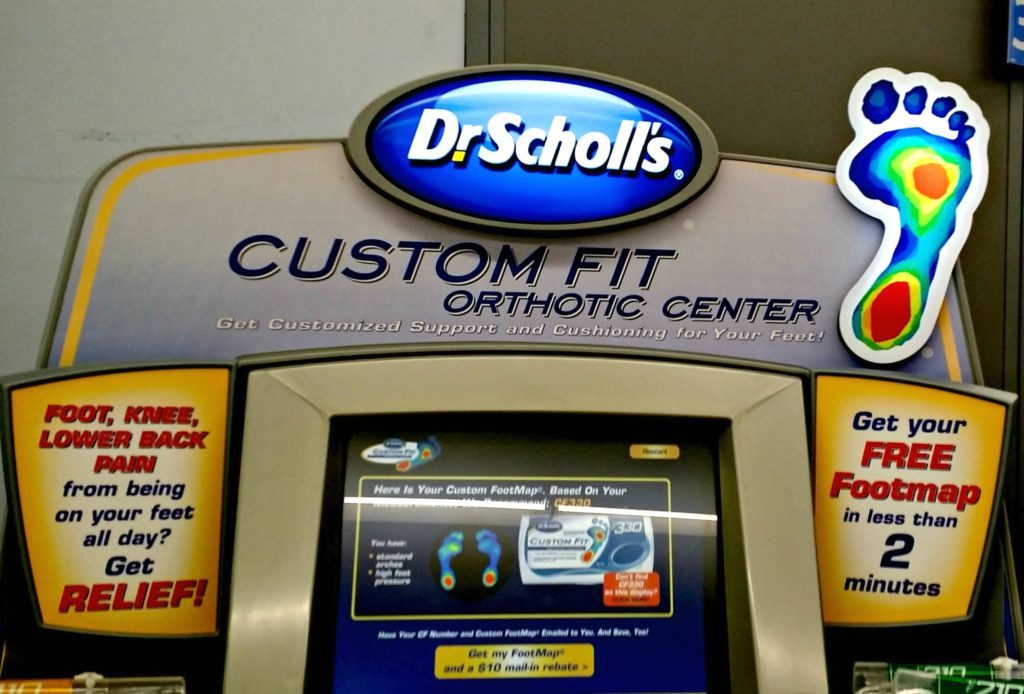 Dr. Scholl's® experts in biomechanics developed the advanced FootMapping® technology used in the Custom Fit® kiosk. It uses over 2,000 pressure sensors to create your Custom Footmap – identifying your arch type, foot length and unique pressure points. In under 2 minutes, the kiosk evaluates all this data and recommends the Custom Fit® Orthotic Inserts that are the right match for you! This is real help and no hype. You will see your orthotic recommendation on the screen (see photo above) and then you find the orthotics inserts on either side of the kiosk. There are red, green, yellow and blue and each of the colors also have specific numbers to differentiate between them. Make sure you pick the one that is recommended for you.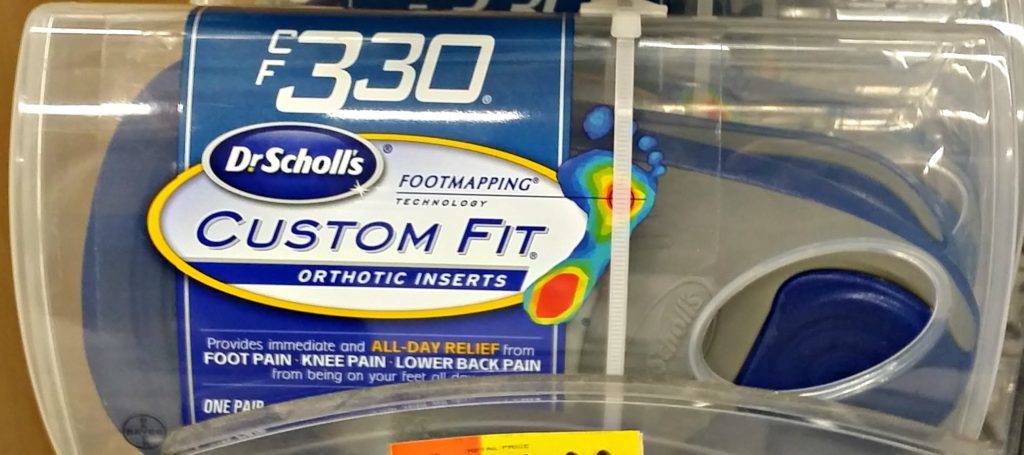 They stand behind their product so proudly that they suggest that you try Custom Fit® Orthotics risk-free, with the Dr. Scholl's® Money Back Guarantee.
Go to Walmart today and save $10 on your purchase !
Use this Custom Fit® Kiosk Store Locator.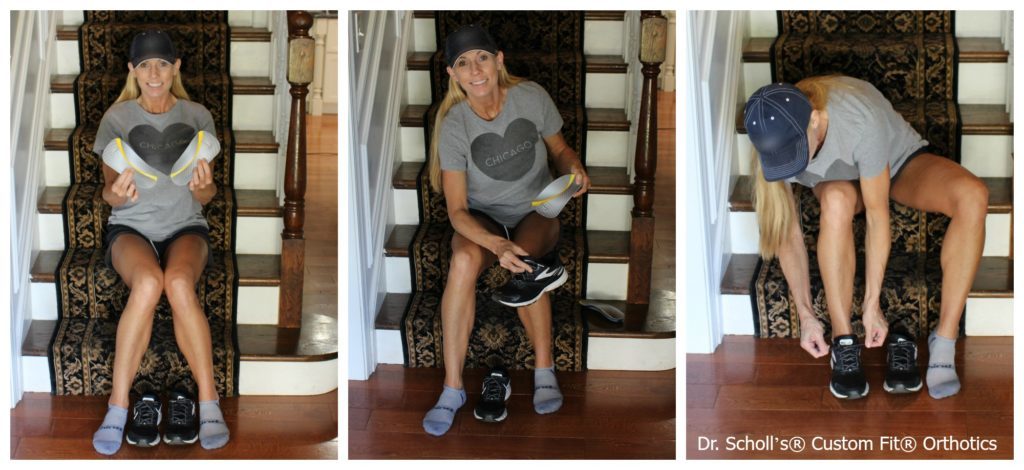 Are you ready to be shocked at the instant benefits you get from these inserts?