Hot trends possess the runways during each season and collection. Some of them are wearable right off the models and others seem outrageous at the time until they ease their way into main stream fashion. I am going to show you some of the hottest designers and their clothing for 2017. I will also show you why the look is wearable and how to get the look for much less than the unattainable numbers printed on their price tags. You will notice some commonalities in the colors pink blush and red. You will notice the shiny fabrics and sweet, girly vibes. Leather is hot in red! The designs are loose and comfortable to wear and to fit various body shapes as well. You can be on top of the most fashionable looks that will still work with your budget and with pieces that are not going to go out of style anytime anytime soon. Enjoy the hottest fashion designers in 2017 & how to get their look for less.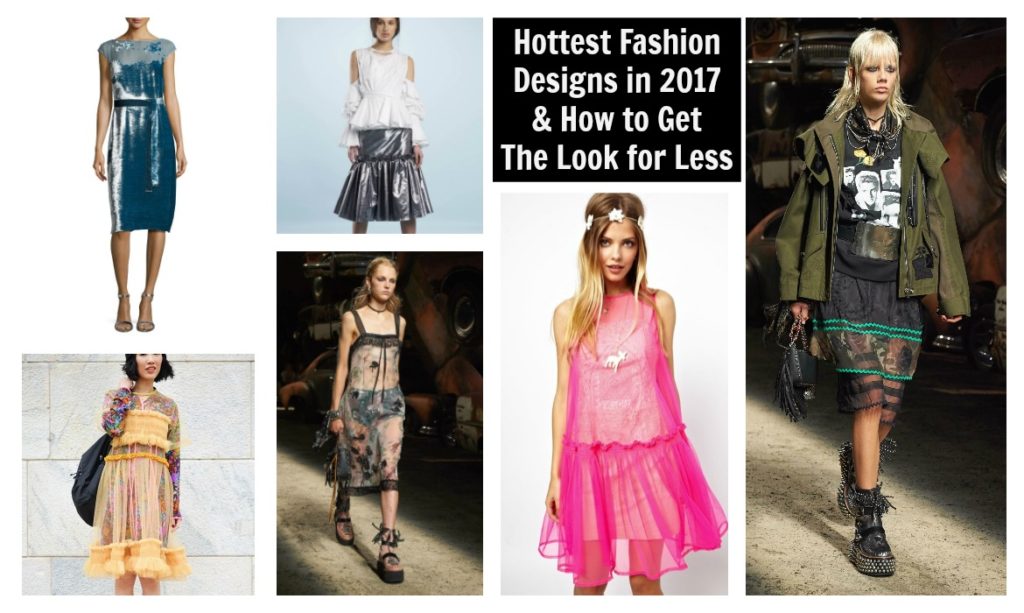 The different collections have pieces that are similar in design elements which means that you can find some great pieces from each collection that fit your personal style then mix and match the get this year's hottest looks. Here are some bullet points to remember what to look for when you are shopping. (You can also save this blog post to refer to when finding pieces that are trending now.)
sheer, mesh and tulle dresses worn over any type of outfit from a dress to jeans and a tee is the most prominent look in every designers collection. Lots of loose pieces though…skin tight is out like a light!
loose fitting pants and skirts are "in". Don't throw out those skinny jeans just yet, but when shopping for 2017, buy a size up and give yourself some room!
light pink is the new tan khaki
blush pink is the hottest trending color
black is still the new black for mesh and lace layering pieces along with accessories like belts, shoes and handbags.
for your statement item, find something red (especially leather or leather-look) in a loose crop pant, loose skirt or handbag.
ankle socks are everything. Get them in sheer and mesh in every color and prints. Wear them with every type of shoe you own.
choker necklaces

I am in love with her steampunk inspired line for 2017. I personally do not see the steampunk element in many of the pieces. The collection is feminine, floral and richly colored. It makes a bold statement of style for the wearer and can not be pulled off by anyone. A new look that Anna Sui has is the cropped tights that only go past the knee rather than to the ankle. I LOVE this look and I am going to adopt it for spring and summer, especially under the dresses that are a the "too short" side  just to make them more mainstream public appropriate.
(click on the pics for more info)


Have you noticed that crushed velvet is everywhere for 2017? This is a trend that is going to last for years and is especially exciting for people who love being fancy! DRESS IN AIR FORCE BLUE VELVET, DÉVORÉ DETAILS $2900
Leather and leather looks for pants, skirts, jackets and shoes are big, especially in extra bold and rich colors. SKIRT IN GERANIUM SHINY BONDED LAMB AND NERO CALF, LEATHER DETAILS $4800
This pink safari style pants and shirt show the trend in loose fitting pants and also that link is becoming an accepted neutral in fashion like khaki.
More denim on the runway with detail that amplifies the extreme high waist.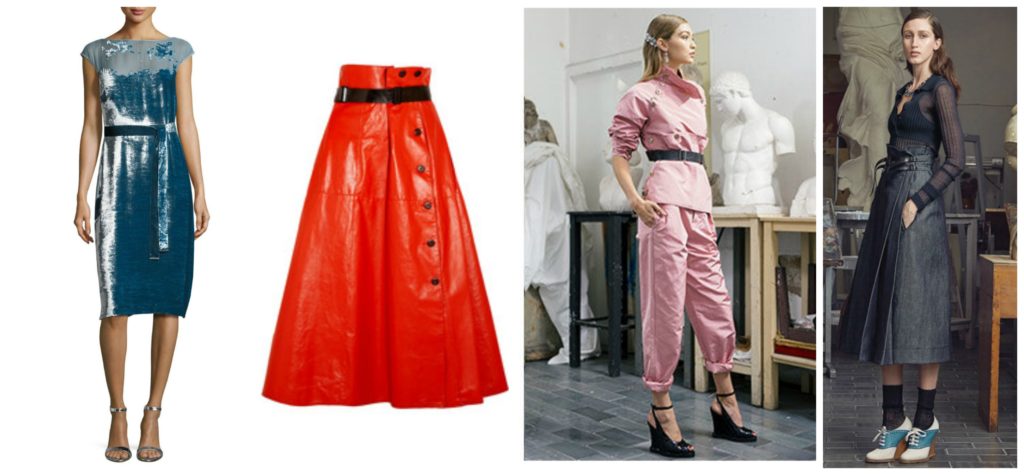 Heeled Saddle Shoes
$50 (also in pink)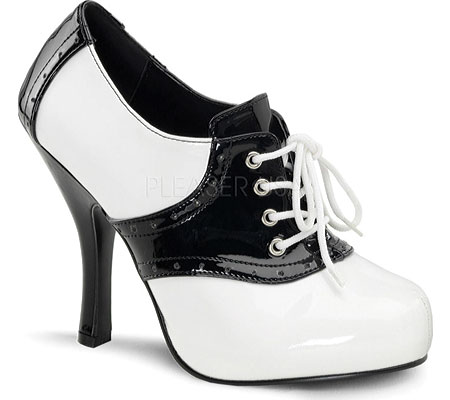 Maggie Hewitt is the founder of Maggie Marilyn. Her signature style is raw edge denim, ruffled edges and a color scheme that is contained mainly to black, white, blush pink and light blue. I am in LOVE with her color palette (which is similar to my own) but I could never see myself wear her pronounced style since I don't do ruffles. But it is a lovely feminine look.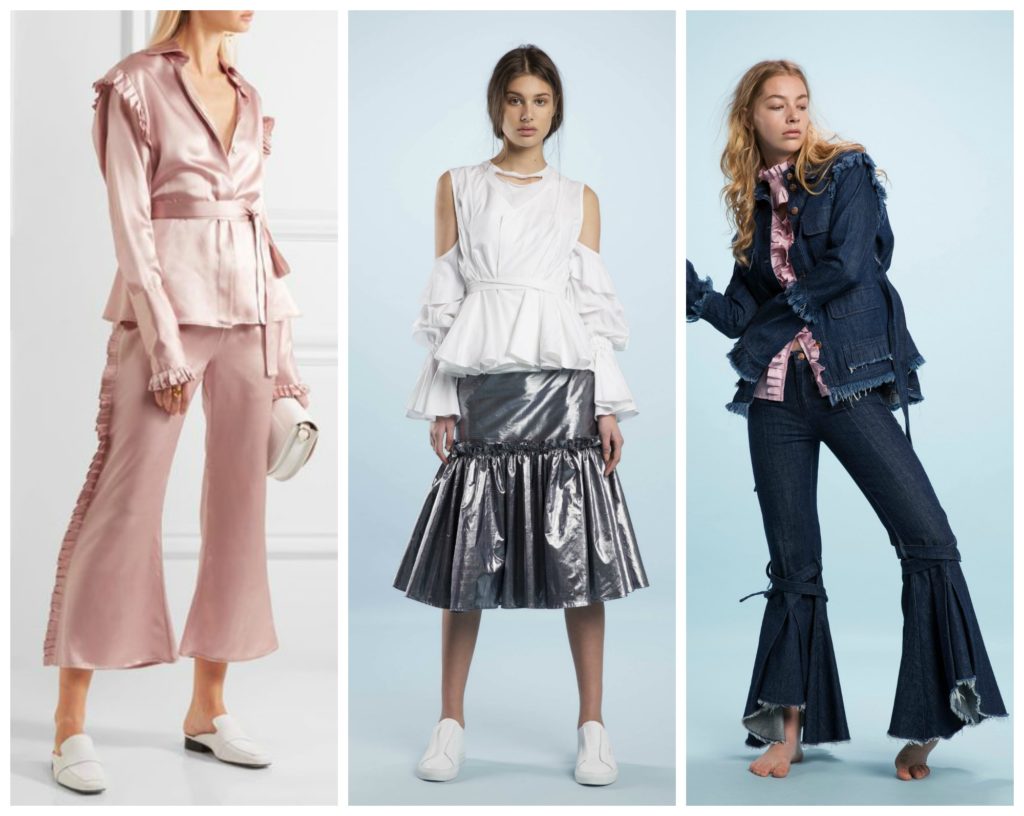 Want to get this look? You have to really love ruffles and pleats and femininity.


These two blouses are on H&M one for under $100
Pink Loose Capri Culottes $15
These ruffle blouses are between $10 – $20. (Click the pic for more info)

Nina Tiari is so adorable right? Notice that she is wearing red pants here (which I LOOOVE paired with the teal top and those Light blue shoes with sparkles that is my life goal to find and own!) and the mustard and black jacket is fun…do you see in her runway fashion below that she has a notable style and color preference? I'm pretty sure that I had the red leather pants but they were much tighter and were imitating the Michael Jackson look way back then!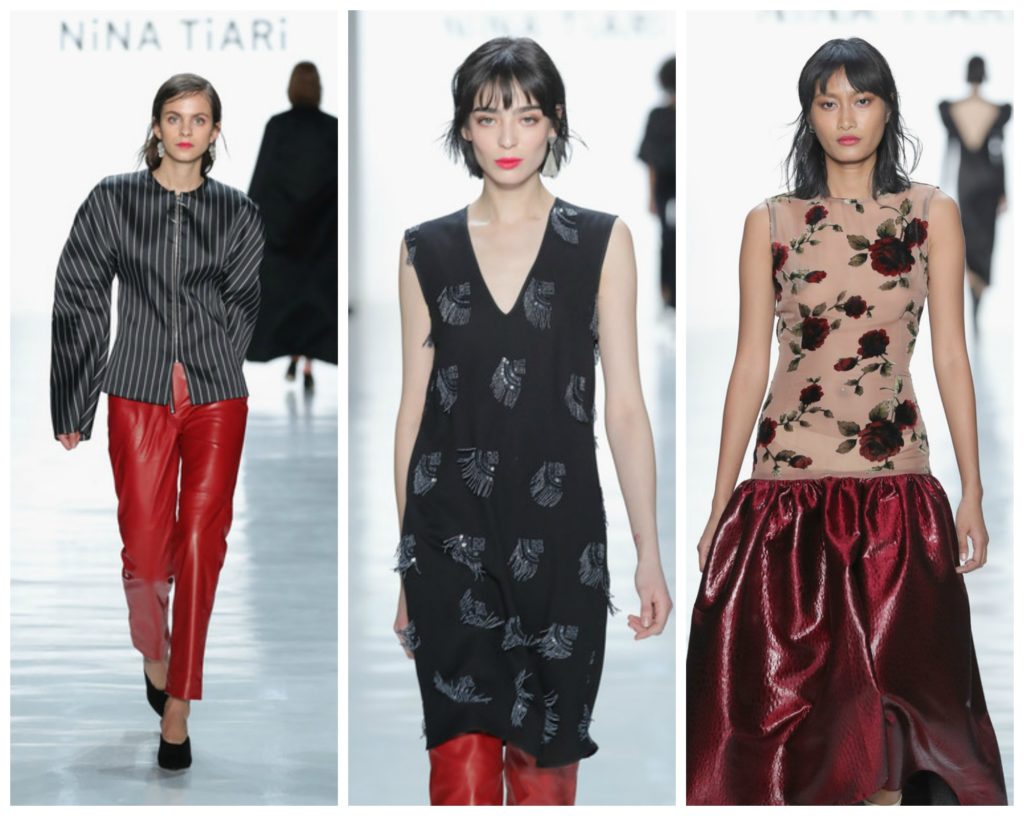 Want to get her look? Loose fitting red pants or skirt. An easy fit but angular black top. Red lip.
These similar items are around $15 (Click the pic)


Molly Goddard
Is a dress designer who also has an obvious style. Hers is see-through overlays made of nylon and tulle. At prices averaging $1000 per dress, make sure your nails are trimmed so you don't snag these beauties! I love how her look can be so perfectly pretty or edgy punk depending on how you pair her items up and what you layer over.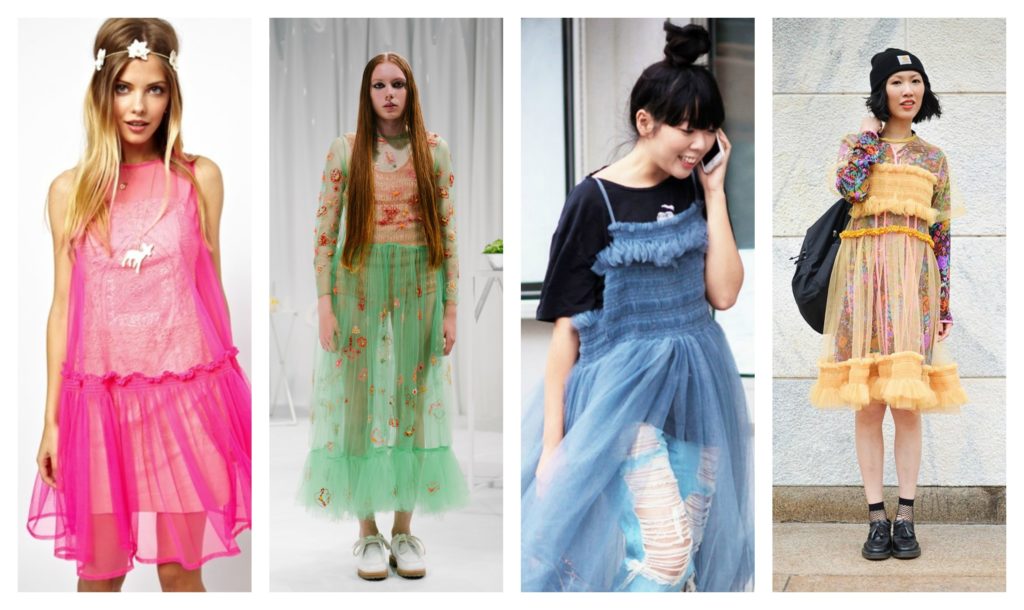 If you have any sewing abilities, this is such an easy look to recreate. Or you can find lingerie pieces and swim cover ups that are see through and put pieces together in ways that look stylish. Buying tulle skirts is easy as they are in fashion and sold many places from anywhere from $10 – $1000.
(Click the pics to buy)
COACH
I saved my favorite for last! You may not have known this, but I was a punker in my teen years. Platinum blonde mohawk, army coats, Dr. Martin combat boots. . . the whole thing! While this look is too edgy for me to pull off both at my age and in my midwest suburban neighborhood, I still LOVE it! This look is still completely feminine and pretty with only a slight bit of edge but you will enjoy checking out the rest of the pieces here.  You will notice that red makes a feature as it has in other collections this year.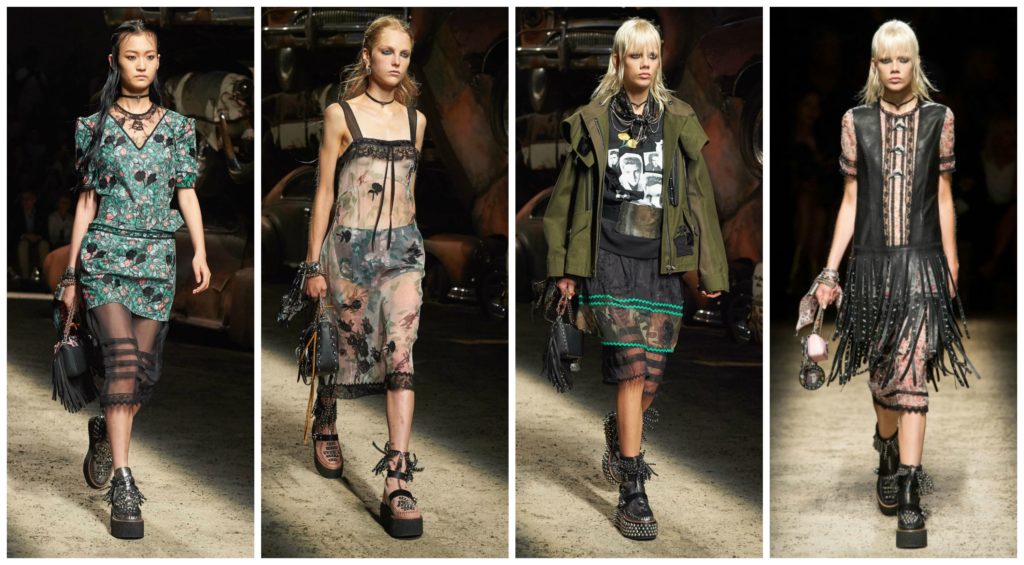 (Click the pics for more info)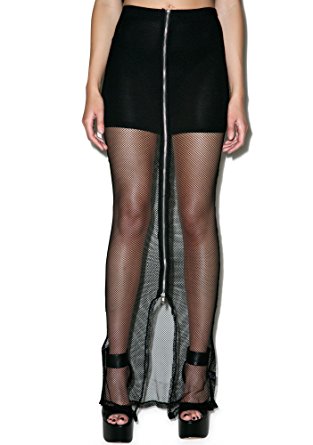 What are you most loving about the new trends in 2017?