Making your work space your own is important. It should help you be focused and productive while also being calming and comfortable. Your work space is a reflection of your personal style. Loving your work space can contribute to your personal and career success! Make sure to plan it out and invest in yourself.  I think that metallics are incredible and especially beautiful is rose gold. Here are some rose gold items that will show your chic & fancy office style.

Deluxe Law of Attraction Success Planner 2017 – Increase Productivity, Time Management & Happiness – Personal Journal & Week Planner & Goal Planner Rose Gold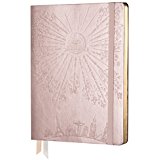 1.) THIS IS A LIFE PLANNER showing you how to become the best possible version of yourself on a mental, physical and interpersonal level. Dated from Jan 2017 to Jan 2018

2.) FIND YOUR LIFE PURPOSE AND LIVE YOUR PASSION – Discover what you truly want in your life, following your passion and purpose will give you more joy than you ever imagined.

3.) ACHIEVE YOUR GOALS – Learn How To Set Big Goals – Follow the same methods millionaires and billionaires around the world follow to set goals.

4.) INCREASE YOUR PRODUCTIVITY BY 300% – Help you become much more productive by focusing only on your top priorities and delegate the rest. So you achieve more and create more free time for yourself. Weekly To Do Lists, Feel Good List & Gratitude List – The Weekly/Monthly feel good list will help you not to forget yourself and put yourself first.

5.) GUARANTEED – 90-Day Money-Back Guarantee! If you don't see results within 90 days, simply return your product for a refund.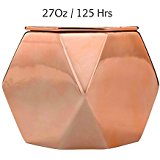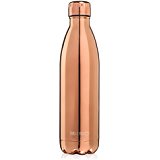 Follow fancy at dapperhouse on instagram