Mermaids are mysterious and magical but most of all absolutely beautiful. The tails of long ago describe them as frightening and deceptive but today we celebrate them as the friendly, stunning and mystical creatures we love. Especially for me since all shades of turquoise are my favorite color, mermaid colors enchant me. If you want to surround yourself with all things mermaid, I have a hand picked, curated list of chic products for you. Do you believe in mermaids?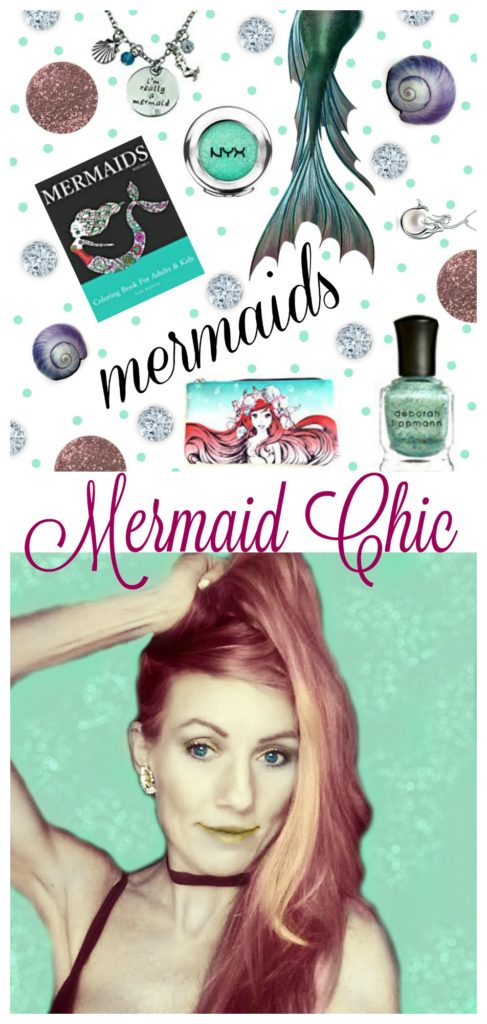 Mermaid Tail Blanket in Assorted Colors 
Superluxe™ Be A Mermaid French Terry 3/4 Sleeve T-Shirt
deborah lippmann Glitter Nail Lacquer, Mermaid's Dream

NYX Prismatic Eye Shadow – Mermaid

Mermaid Tail Swimmable Swimwear

Gradient Colors Adult Mermaid Blanket (tons of colors and patterns!)

Creative Haven Mermaids Coloring Book
Mermaid Realistic Scales Lunch Tote

Mermaid Wall Decal
Mermaid Pearl Necklace
Relaxed Heather Grey Tee Be A Mermaid
Mermaid Scale Necklace
Vintage Style salt and Pepper Shakers

Wooden Mermaid Wall Decor
Mermaid Cosmetic Bag
Vintage Mermaid Shower Curtain

Mermaid Lives Here Wood Sign
Artistic Mermaid Canisters
Set of 4 Mermaid Pillow Covers
Do you believe in mermaids?
Follow me on instagram @fancyatdapperhouse