This is a layer dessert "cake" that requires no baking. It has layers of sweet cream, almond butter and honey, with pumpkin pie spice taking it to cozy fall day. Make it ahead of time in under 30 minutes then give it a few hours to chill in the refrigerator. All the layers and flavors meld together with graham crackers and make a sliceable dessert that is pleasing to just about everyone. It is a unique recipe too; something fun to serve at a fall gathering.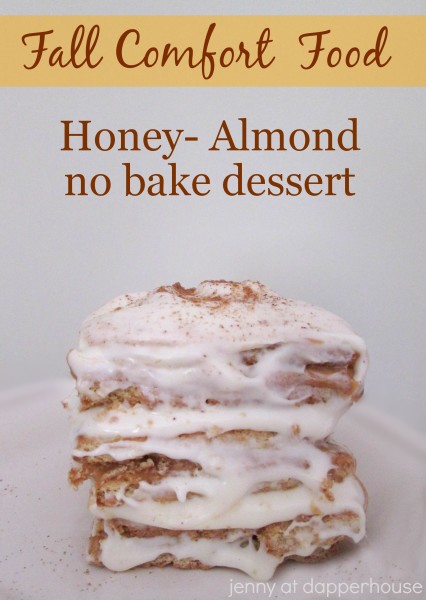 You will need:
2 boxes graham crackers
1 sm pkg whipping cream
bottle of honey
12 ounces of almond butter
Pumpkin pie spice
almond extract
1 stick butter (softened)
1 pkg cream cheese
1 can condensed milk
In a small mixing bowl combine butter and cream cheese. Blend together with a hand mixer. Whip in a can of condensed milk. Set aside.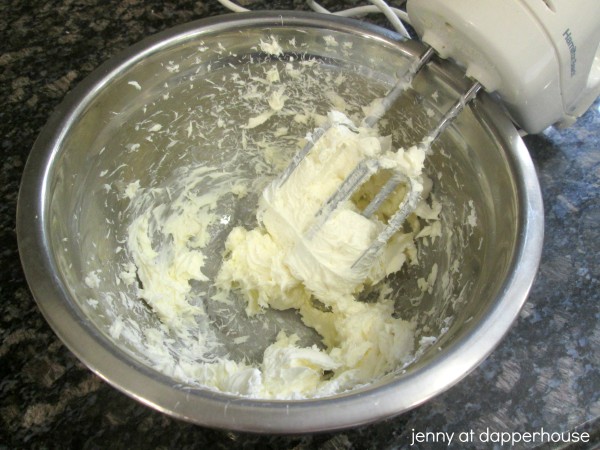 In another small mixing bowl combine almond butter, almond extract and 1 TBS of pumpkin pie spice until creamy. Set this aside.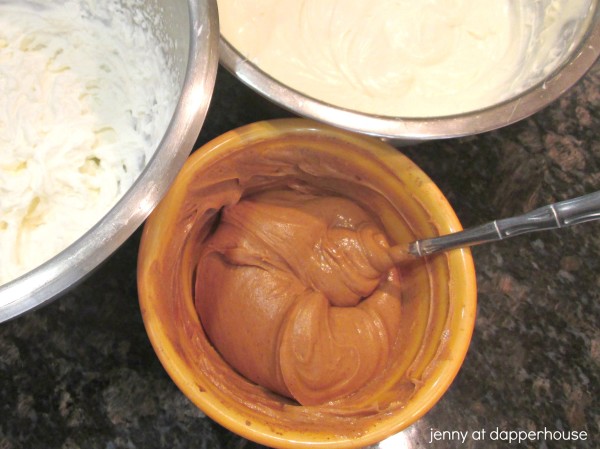 In another bowl use a hand miser to ship the heavy cream until stiff peaks are formed. Add this whipped cream to the first bowl of sweet, creamy mixture. Fold together with a spoon.
In a baking pan layer graham crackers, then cream then graham crackers, then almond butter, then drizzle a honey layer. Top with graham crackers again and continue to alternate these same layers to the top of the pan. End with the cream layer on top.

Save out a cup or two of the cream mixture for later. Refrigerate.
TIP: You can layer this in a wide baking pan to make enough for a crowd or in a tall baking pan to create more layers and a taller dessert for less people.
Once everything is layered in the pan, cover with plastic wrap and set in the refrigerator to set and chill.
After at least a few hours, remove the extra cream from the fridge. Mix in a tsp of pumpkin pie spice.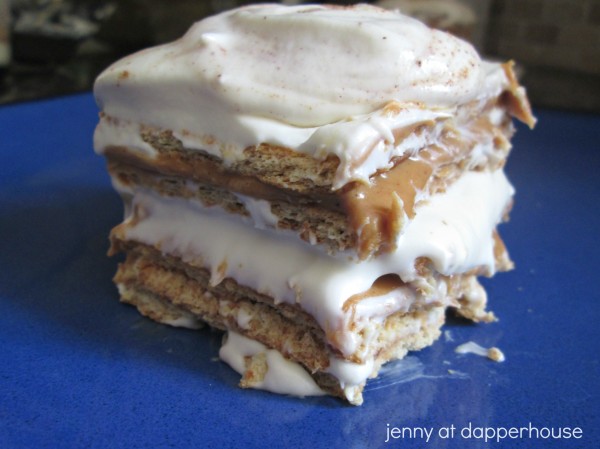 Remove the no bake cake from the fridge, slice and serve topped with a dollop of pumpkin spiced cream.
TIP: You can use a knife or spatula to cut through the layers to make it easier for people to serve themselves.
TIP: This recipe is so versatile because you can add your own variations of flavors for the season and occasion. Add key lime for summer, peppermint and cocoa for Christmas, and more.