If you're worried about the value of your property right now, because you've lived in it a while and it looks older and older every year, it might be time to delve into your budget to do something about it. Indeed, the better a home functions, and the more aesthetically pleasing it is, the better it's going to do on the market. If you're thinking of selling up sometime soon, you'll want to get every penny you can out of the place! And with that in mind, here are the reno projects that pack the most bang for their buck, even if you're not selling and just want a nicer place to live.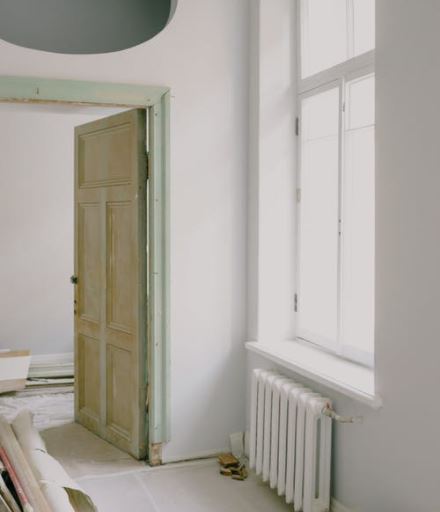 Put in Another Bathroom
One of the best things you can do, to better the value of your home, is to add in another bathroom. This is one of the best ways to make your home more convenient, as well as allow it to cater to more people – if you're planning on expanding your family in the near future, a new bathroom should definitely be thought about! And after all, another bathroom can add upwards of 5% of your home's original value on top, so it'll be a great investment all round. 
Fitting your new bathroom somewhere downstairs is usually the best call as well. Being able to simply get up from the living room or kitchen and use the facilities without going upstairs is a real privilege, and any and all guests will love it. You'll be able to throw cleaner, bigger parties, if you like to play host, and it'll be much easier to clean up the kids when they get messy playing outside! 
Rip Out the Kitchen
Depending on your home's current value, ripping out your old kitchen and replacing it with a new one will add upwards of 10% more value on top. Of course, this can vary from house to house, with other factors such as location of your property, as well as the cost of the work involved also playing a role in how much your new kitchen will add. 
But, the fact remains that a kitchen is one of the best remodelling projects you can undergo to make your house feel more like a luxury home. 
And that's why you should think about either designing a whole new kitchen, or simply ripping out a piece of it and upgrading the area for better form and function. For example, if you've got a notoriously faulty stove that seems to have a mind of its own, replace your range oven's control board with a new one. It'll grant you peace of mind, and make the room much easier to use in general. 
Convert a Spare Room
Converting a room, whether you've got a spare bedroom, garage, or spacious attic that's just sitting there doing nothing, is one of the most valuable renovations currently on the market. You could add at least 20% extra value to your home, as making the most of the space you don't use is what the prospective buyers are really looking for. 
And not to mention just how nice it is to have another bedroom, or an office or studio to hand, or even your own home cinema or gym! These are all luxurious additions that help propel your home into the upper bracket of your local housing market, and you get to reap the rewards of this new room as well. You could pick up a new hobby, start having some very fancy family movie nights, and save on a gym membership in the long run. 
Add in Some Storage Solutions
Storage solutions can be added into your home in a variety of ways. You can simply build in more shelves or cupboards in various rooms, as well as put drawers in under beds and sofas, and it'll be much harder to clutter up your home as a result. 
However, adding in some specific storage spaces can add upwards of 5% value to your home. And this can mainly be done via building a spacious shed in your back garden, or featuring a utility room somewhere in your house. Both 'room's can be very easy to convert, and you can get a project like this done in a day – now that's a return on investment you can really enjoy! 
If your home has lost value, you're going to need to invest in a renovation or two, so keep the above ideas in mind.