*This is not a sponsored post. All opinions belong to jenny at dapperhouse.
My family and I like history. If you want to share some really fun facts about Thanksgiving you an watch them on the History Channel! You might be really surprised at the historical facts. We sure were! For example, did you know that Thanksgiving was not a holiday celebrated yearly by the pilgrims or Americans? Turkey and pumpkin pie were not served at the original Thanksgiving either. Weird right? We at dapperhouse hope that you and your family have a wonderful holiday!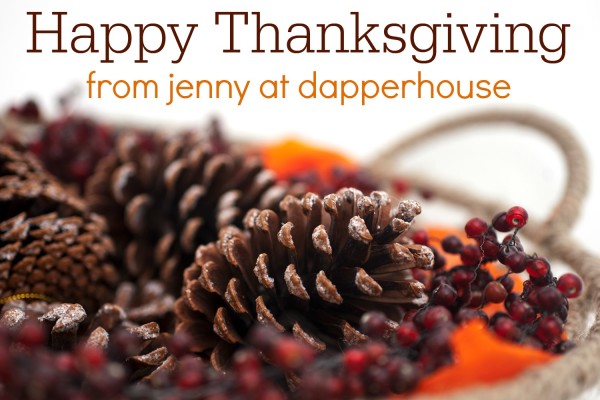 How do you celebrate Thanksgiving?