You know that I am all about healthy eating, but kids do love their sweets and that is fine now and then! This is a fun snack that you can make for Halloween parties or just because. You can make them along with your children as a fun foodtivity to spend quality time with your child in 30 minutes or less. It is hard to believe that the ingredients are so inexpensive and easy to find for a snack that is so stinking cute!
Here is what you need: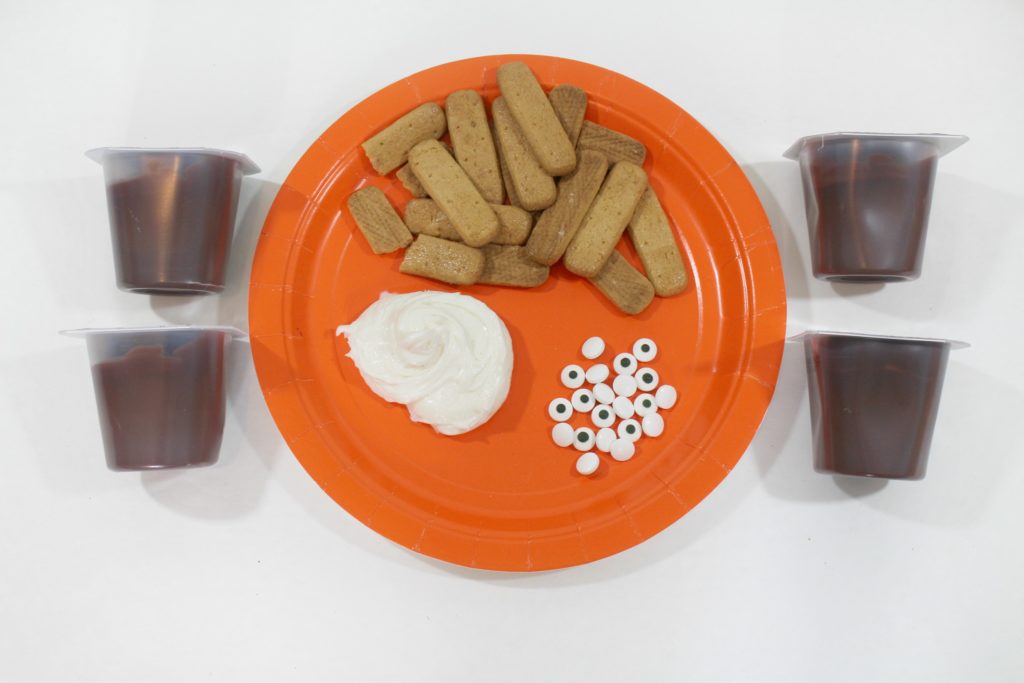 Here's what you need to do:
Take the lids off of the pudding cups.
count out 4 Dippers for the ghosts and four Dippers broken in half for the gravestones.
Take the whole Dippers and frost one side a little more than half way up.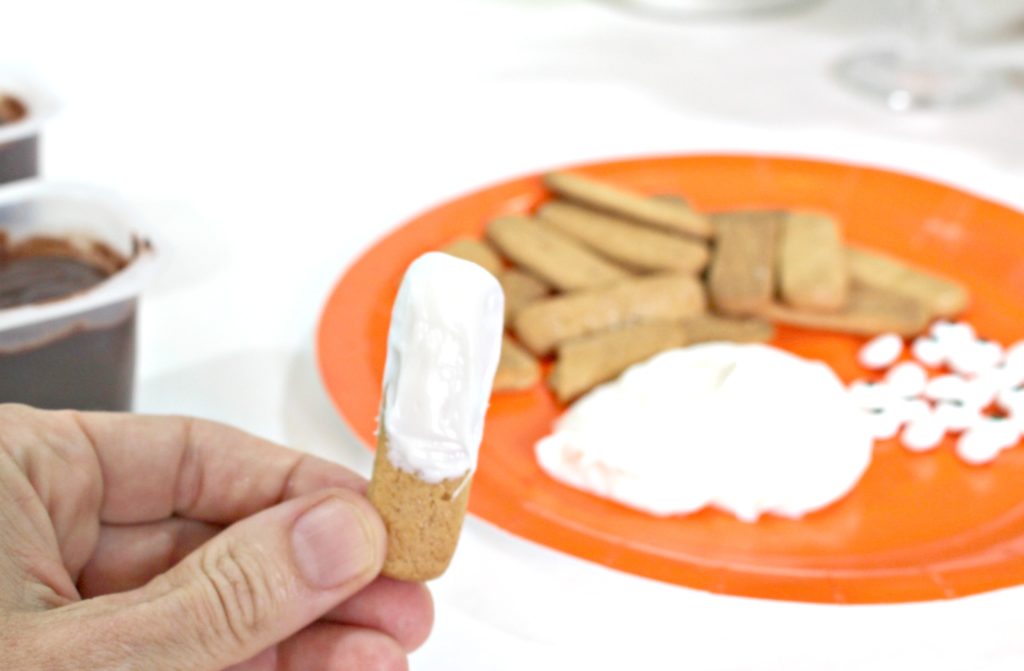 4. Attach two candy eyes into the frosting near the top of the "ghost".
5. Holding the graham cracker on the sides, push them one at a time into each
of the pudding cups near a back corner.
6. Push two Dipper half pieces into the pudding in front of the ghost. Enjoy!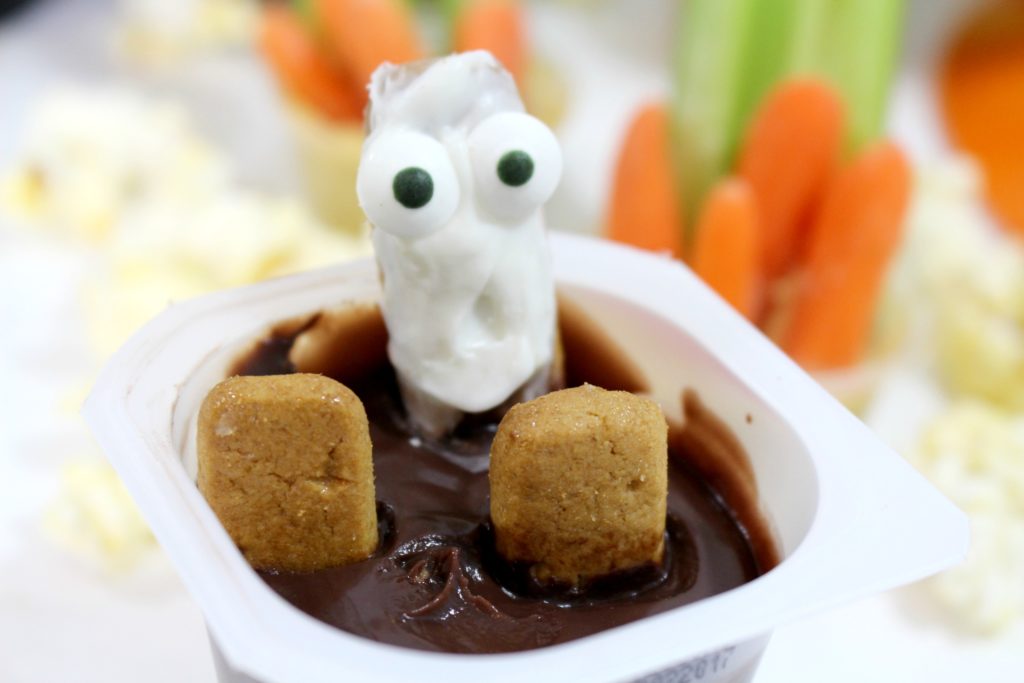 Aren't these cute for a Halloween celebration?