Trick or Treat? Why set fruit on a plate and be boring when you can make it fun for your kids in a few easy steps? These fruit skewers are naturally colored for Halloween and naturally delicious. With a few simple tricks you can make this healthy treat that your kids will love for a fun Halloween themed snack. It is fun for the kids to make too – a foodtivity and and snack in one!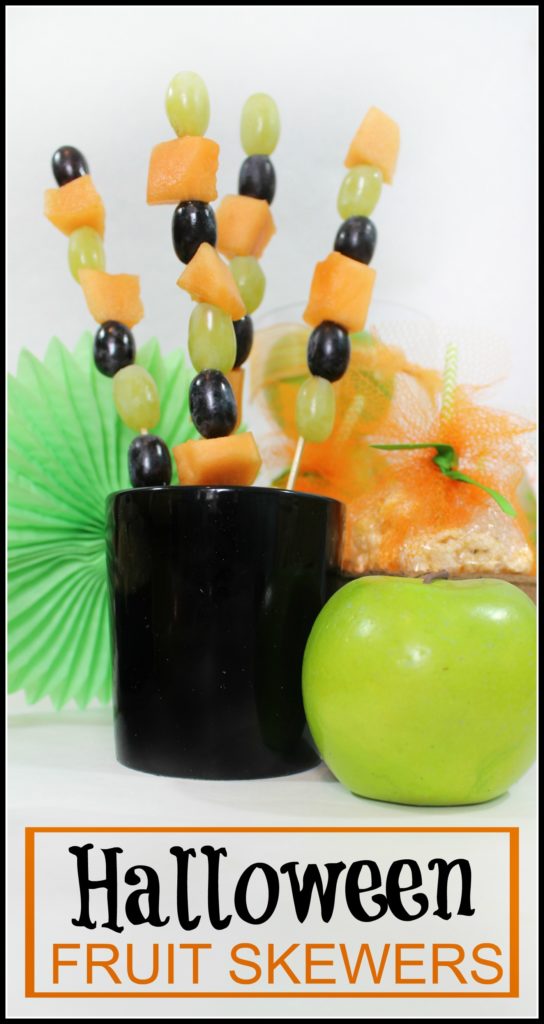 You will need:
black seedless grapes
green seedless grapes
canteloupe cubed or balled
bambooo skewers
flower foam
short black vase (a mug or bowl would work too)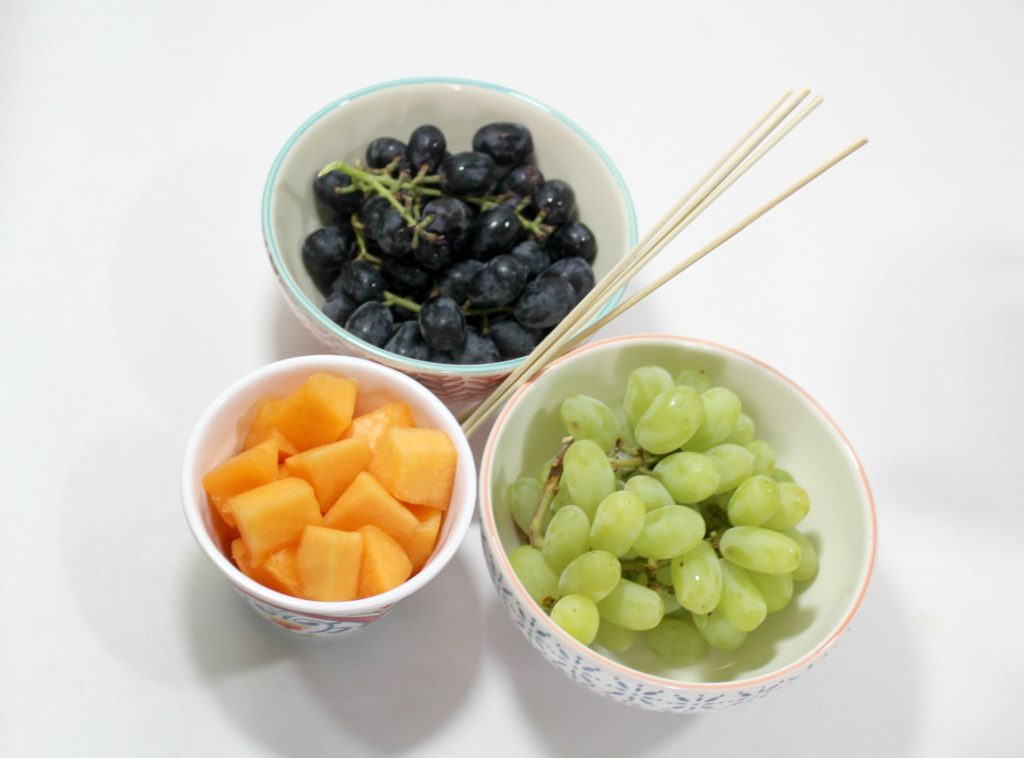 How to make:
Cut floral foam so that it fits very snugly into the vase. The floral foam should be an inch or so below the top so that it is not visible. You can also fill with paper, black beans, or popcorn to cover the floral foam.
For each skewer, start by sticking a piece of fruit on the top to cover the top of the skewer (pointy side down).
Thread your fruit from the bottom up onto the skewer in fun patters alternating the colors and fruits.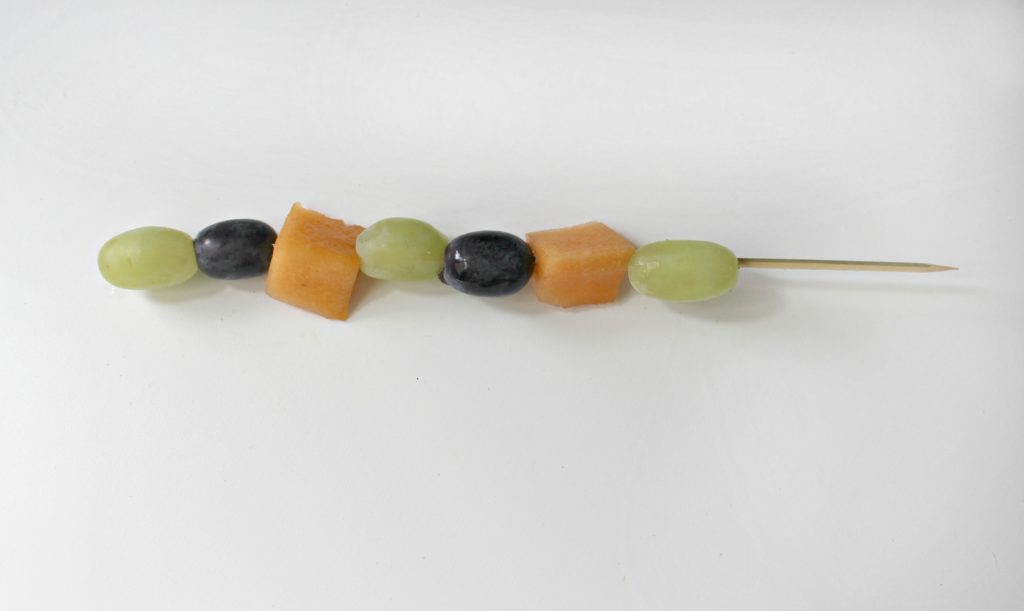 4. Leave at least 3 inches at the bottom for a handle to hold the skewer.
5. One at a time, stick the skewers into the floral foam. Enjoy!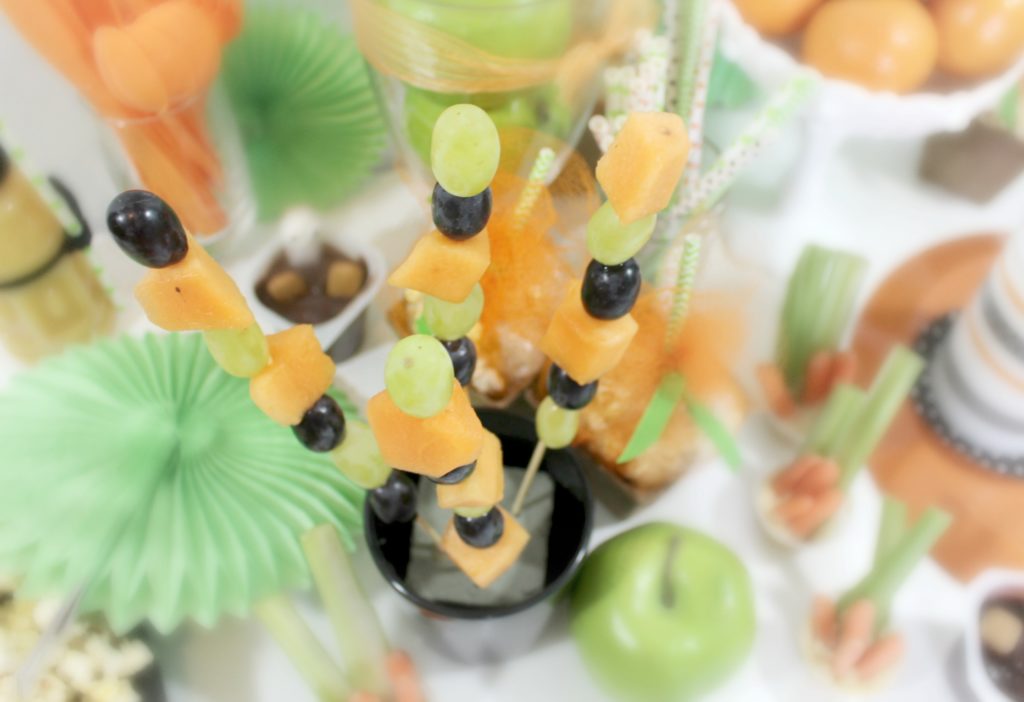 This is also a really great way to spend time with your child in 30 minutes or less!