*This is not a sponsored post. Content belongs to jenny at dapperhouse. Thanks to pic monkey for graphics, and Lifestyle Reviews for inspiration.
Use this FREE Printable template of a sugar skull and the page of designs to let kids (or adults) create their own sugar skull design. Set out sequins, glitter paint, permanent markers, stencils and more to let participants add their own designs and creativity! Provide examples of sugar skulls to help with ideas for traditional designs as well. These sugar skulls can get really gorgeous so print on heavyweight paper and prepare to hang them up in your home or classroom!  Enjoy.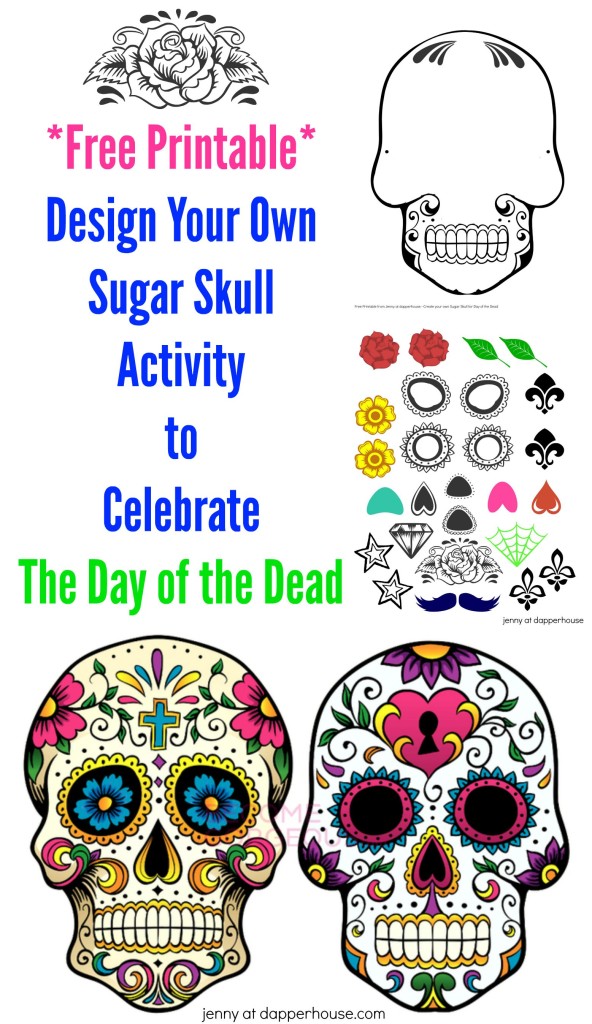 *To print, just drag and drop pics to desktop and then to word doc.