I received this product for free in order to give my honest opinion after use. Powered by BrandBacker.
How about a power peel for hands! Hands tell a person's age right away. We focus on face and neck , but hands are just as important. Exuviance AGE REVERSE Hand Rejuvenator is dermatologist developed to provide full-strength anti-aging benefits without irritation. You can target signs of aging on hands – crepiness, loose skin, and dark spots with a 10% Citric Acid Peel and anti-aging hand cream.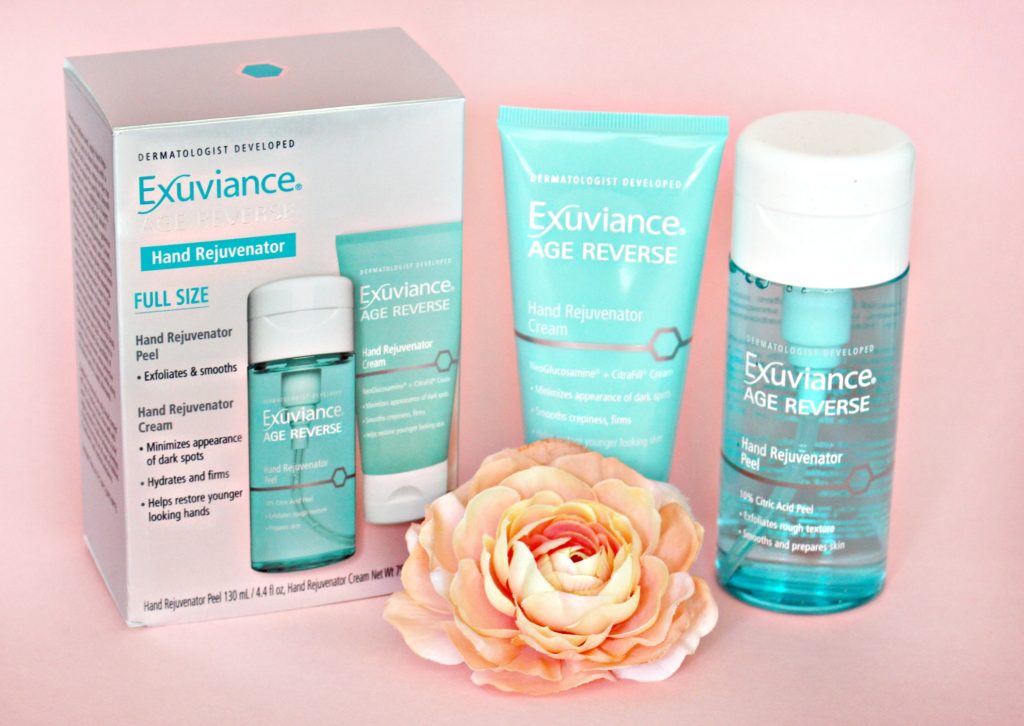 So right off the bat I will say that this treatment adds a bit of extra time and dedication to your nightly and morning routine. At night you start by adding the liquid "Peel" with a cotton ball.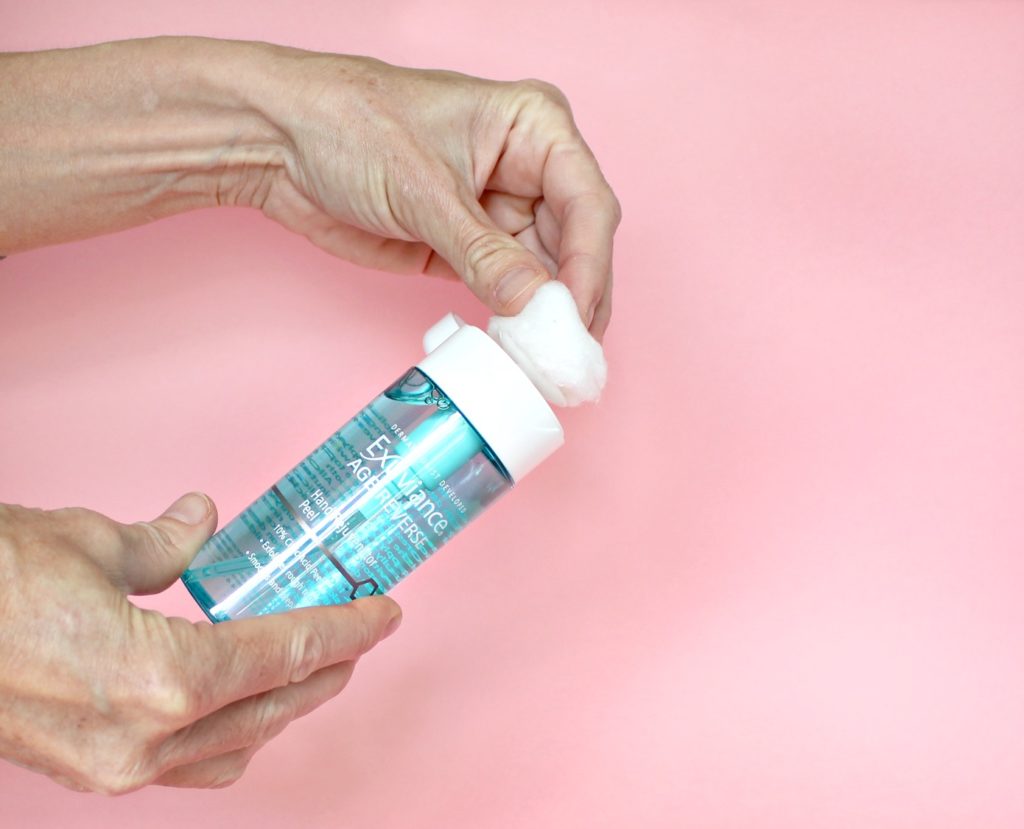 The dispenser is really well made. You pump the top to release the 10% Citric Acid Peel formulation onto the cotton ball. The role of this product is to exfoliate rough texture to create smooth skin. You have to let it dry a bit and apply it 3 times (3 layers) and then let it absorb and dry for one more minute.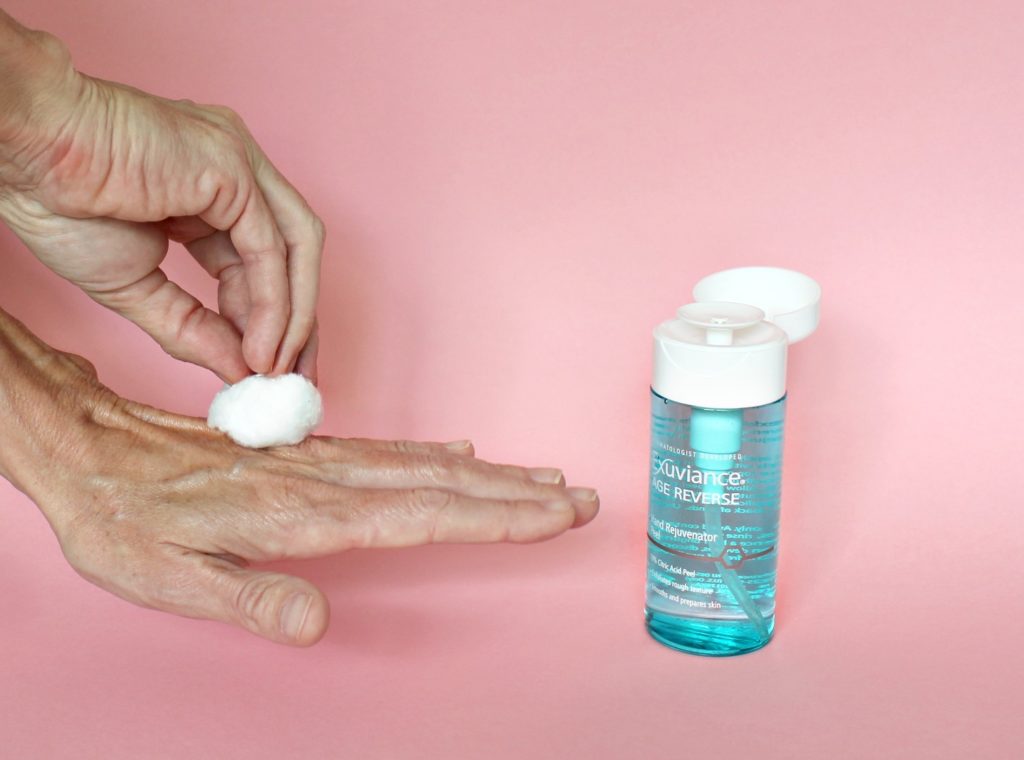 Then, you apply a generous amount of the CitraFill® and NeoGlucosamine® Hand Rejuvenator Cream. This formulation minimizes the appearance of dark spots, smooths crepiness, and firms skin for younger looking hands.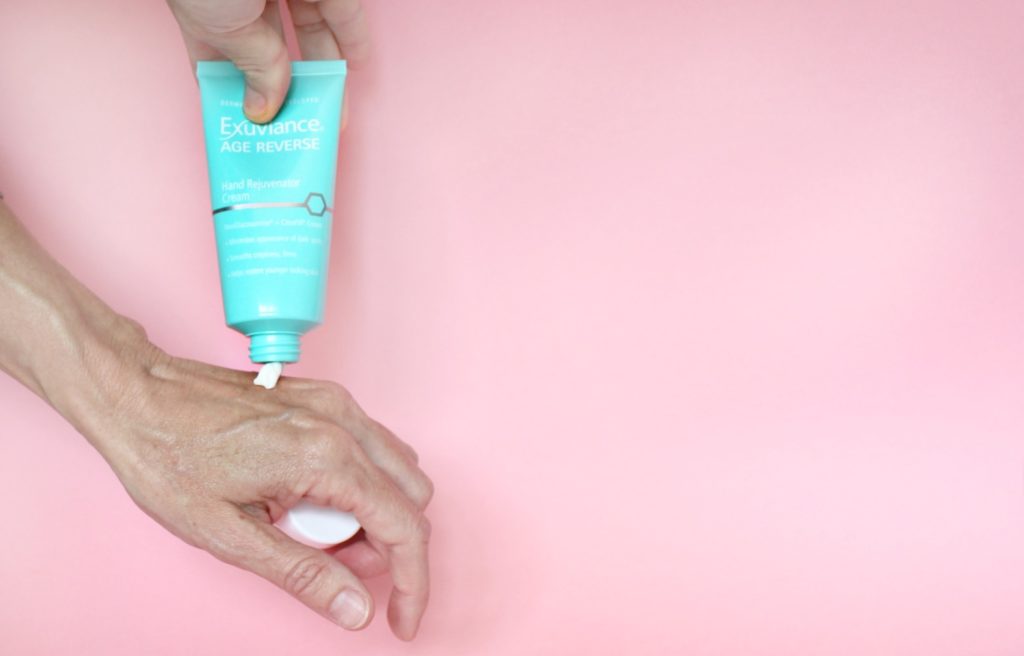 The products did not give me any adverse reactions such as tingling, itching or rash. It felt comfortable. The only suggestion I have is that if I could have worn some lightweight, stretchy cotton gloves it would have been better. You don't want to get the product in your mouth or eyes accidentally during sleep. But it was still manageable.
In the morning, you have to apply another bit of the cream to your hands and not wash them for an hour. This is a really big ask for those of us who have to get up and do things right away. You can set your alarm for an hour early, apply the lotion and then go back to bed, or you could buy thin latex gloves to wear during your morning routine.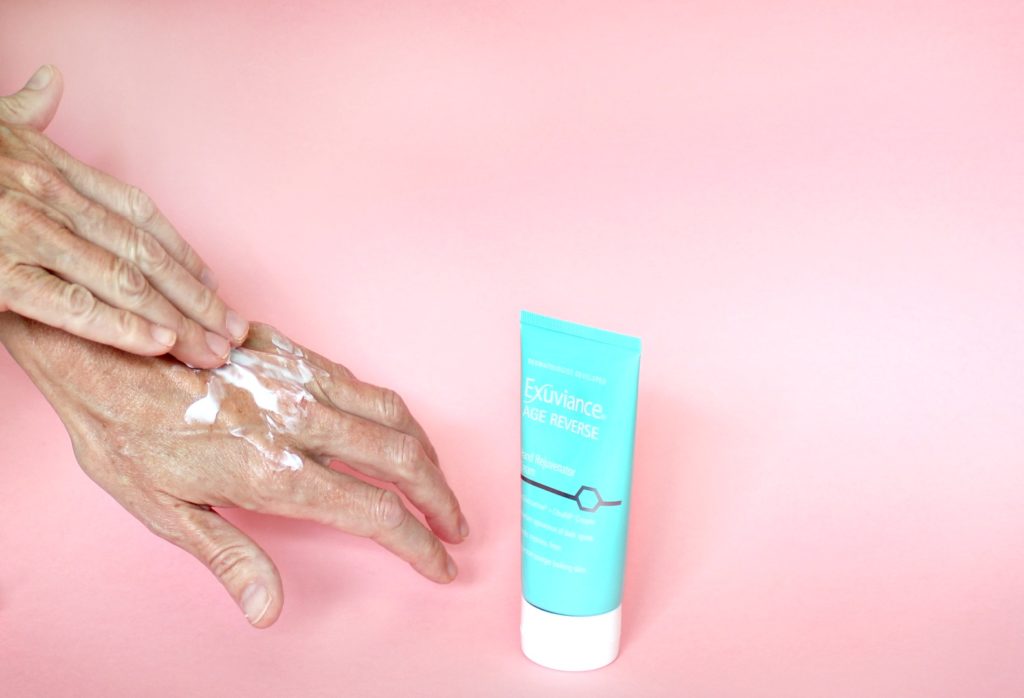 I can say with certainty that I saw benefits from using this hand rejuvenation system. I only had a week to use it before I had to give an opinion but I saw positive results in just 5 – 7 days. I am going to continue to use it and see how much better my hands look over more time.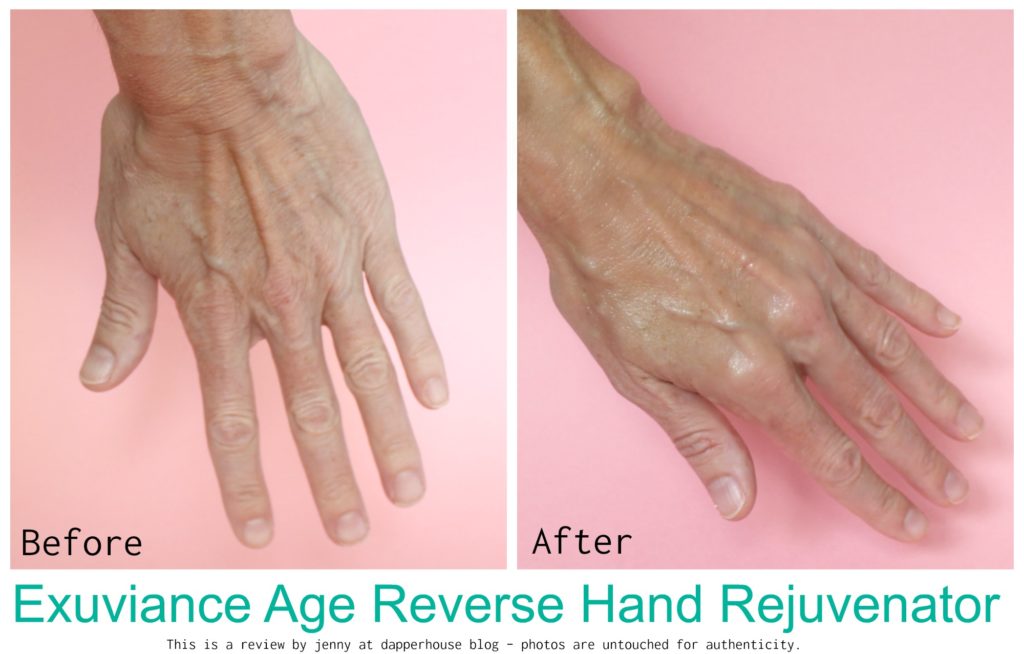 You can purchase this full sized duo at  www.exuviance.com for as little as $65. Or Click Here to go directly to the product page. Expect to see remarkable results.

*There is a clear warning for this product that tells you that your hands will be more susceptible to sunburn, so make an effort to use strong sunscreen and stay shaded.
*Use as directed.